We all know that while looking good and presentable is important to make a good first impression, it is also important to smell good. If you smell fresh and hygienic, people will be more inclined to meet with you or work with you. This is why it is important to choose the right perfume for you for a lasting impression.
But choosing a perfume is not as easy as it sounds, especially for men. So, we have prepared this guide to help you find the best perfume for yourself depending on your use and purpose.
Do Women like Men's Perfumes or Not?
There is no universally correct answer for this because it depends from woman to woman. There are many women that like men who use deodorant while others like the natural scent of a man. However, most women feel more attracted to a person if they smell good and like an adult. This is why getting the right perfume for yourself is essential if you wish to impress your lady love or if you are meeting someone on the first day.
How to Use a Perfume?
Applying the right amount of perfume is important if you want an everlasting effect. Here are a few tips on how you can apply perfume for the best results.
In the beginning, apply the perfume spray just once and then increase the sprays once you get comfortable using it. If you feel like the smell isn't noticeable, then you can always add more sprays to your wrist or the neck.
One of the most important tips to keep in mind is that if you apply perfume on your heat areas, it will last for a longer time. Spray on your warm parts of the body such as the neck, wrist, forearm, shoulder, and so on. Spray only on one part and then on 1-2 other parts if you feel the smell is too light.
Spray it Properly and Not on Clothes
Do not spray the perfume and then rub it on your skin as this makes the scent weaker. Also, don't try to spray the fragrance and then walk through it, this really doesn't help you get the perfume on your skin. Most importantly, don't spray it on your clothes as it won't be able to mix with the oil in your skin for a lasting effect and can even stain the fabric of your clothes.
Best Perfumes for Men in India
1. Fogg Xtremo Scent For Men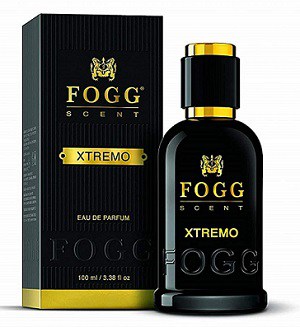 One of the best and quite affordable perfumes that is perfect for men is Fogg Xtremo Scent. This is an easy to use perfume that comes in a small and compact bottle and can be easily carried on your trips and work trips as well. With this scent, you will smell good and fresh for the entire day and will give you a calming experience throughout the day.
This scent has fragrance notes of rose, jasmine, ginger, bitter orange, honey amber accord along with the base note of sandalwood. As a result, it is great for the winter season and will give you a long aromatic scent while keeping you warm.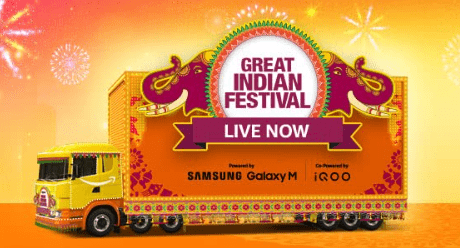 Also Read : Best Electric Shaver in India
Overall, this is a good and effective scent for men for daily use.
Check Cheapest Price : Amazon
---
2. AXE Signature Gold Dark Vanilla and Oud Wood Perfume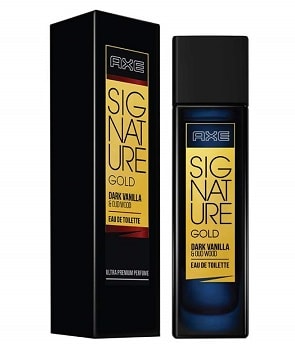 AXE is one of the top brands for men's perfume and has a wide range of good scents to choose from. One such scent is Signature Gold Dark Vanilla and Oud Wood that is safe to use on skin and will give you a long-lasting fragrance. This ultra-premium perfume has a woody scent that exudes warmth and freshness and comes in a beautifully designed glass bottle.
Designed by the best perfumers, this perfume contains several exotic ingredients that will tickle your senses subtly. This Eau de Toilette is bold with the seductive tart mandarin scent followed by oud scent then sweet vanilla and tobacco fragrance.
Also Read : Best Beard Trimmers in India
It comes in a lightweight perfume bottle, making it perfect for travel use and is great for wearing on dates, parties, etc.
Check Cheapest Price : Amazon
---
3. Park Avenue Regal Premium Perfume For Me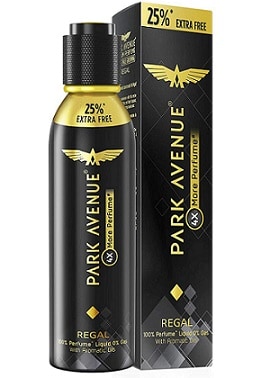 Park Avenue Regal Premium Perfume is an affordable perfume that will give you a good and refreshing scent for up to 12 hours at a time. This is a 2 in 1 perfumed deodorant that has both the qualities of a deo and perfume with a regal fragrance. This perfume gives you 4 times more impact and is enriched with aromatic scents of citrus, oudy, and musk.
Since it is a 100% liquid perfume, it tends to stick to your body for a longer time to give you an amazing, masculine scent throughout the day. The floral and woody undertones will soothe your senses and will keep you calm and relaxed and the perfume works well on all skin types.
Also Read : Best Shower Gels for Men in India
So, if you are looking for a good yet affordable perfume for daily use then this is the best choice for you.
Check Cheapest Price : Amazon
---
4. Engage M1 Perfume Spray For Men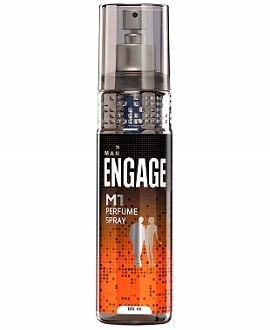 One of the cheapest perfumes for men in India, Engage M1 Perfume has an irresistible lavender fragrance that will keep you fresh and energized throughout the day. With the notes that are a blend of scents such as bergamot, cedarwood, marine, patchouli, amber, etc., the perfume is perfect to depict the passion inside you and will enhance your masculinity.
This perfume has a long-lasting fragrance and is quite small so you can easily fit in your bag when traveling or going to the office too.
Also Read : Best Beard Growth Oil for Men
Overall, if you are looking for a cheap perfume for daily use then Engage M1 Perfume is the perfect choice for you.
Check Cheapest Price : Amazon
---
5. Wild Stone Ultra Sensual Eau De Parfum For Men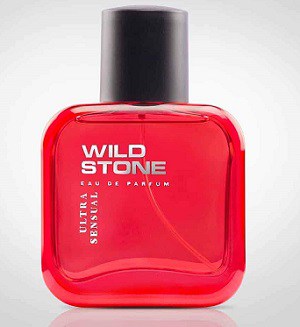 Wild Stone is a popular manufacturer of men's products and their Ultra Sensual Eau De Parfum is definitely a great fragrance for most men. Perfect for outdoor use, this parfum will give you the freshness of mint and lavender that will be subtly noticeable and will last on your skin the entire day. And you will remain energetic throughout the day.
This perfume is quite affordable too and has top notes made of lemon, rosemary, basil, and lavender while the base notes consist of moss, dry amber, and patchouli scents.
Also Read : 10 Best Face Scrubs for Men in India
If you are looking for a budget-friendly perfume to use for casual purposes then this perfume by Wild Stone is perfect for you.
Check Cheapest Price : Amazon
---
6. The Man Company Non-Gas Body Perfume For Men – Noir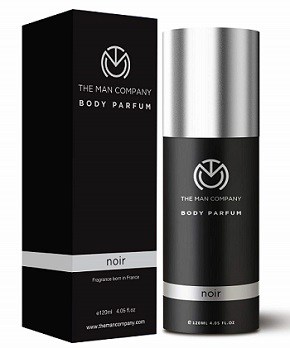 Noir Leather Oudh Perfume is the ideal perfume for party animals and will easily match your style. This is a no-gas body perfume so it doesn't evaporate quickly and will last on your skin for the entire night. The container of this perfume is quite small and classy too but is capable of delivering around 1000 sprays and will give you long-lasting freshness every time.
The perfume is made from top notes of bergamot, lemon, and rosemary while the mid notes consist of cedarwood, rose, and carnation. Finally, the base notes of this perfume are made from sandalwood, amber, and vetiver that will give you a rich, woody and slightly masculine smell to enjoy with this perfume.
Also Read: Best Hand Sanitizers in India
It is also quite cheap and perfect for regular use.
Check Cheapest Price : Amazon
---
7. Skinn Raw Fragrance For Men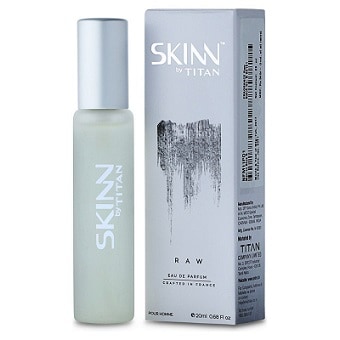 Another great perfume for men, Skinn Raw Fragrance for Men is a good option for a fresh and long-lasting fragrance. This perfume is made from woody tones such as gaiac wood and Indonesian patchouli and has bold notes of citrus, violet leaves, mandarin, and germanium. Prepared in France, the perfume is great for rainy days as it is warm yet light, keeping you fresh throughout the day.
Another great thing about this product is that it comes in small and compact packaging so it is perfect for travel use as well. And it is not particularly expensive, so you can use it occasionally or daily, it is completely up to you.
Check Cheapest Price : Amazon
---
8. Yardley London Gentleman Urbane Compact Perfume for Men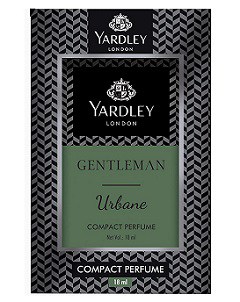 Yardley is a popular brand for fragrances and was earlier famous for its women perfumes only, but in recent years it has manufactured several good perfumes for men too. One such product is Yardley London Gentleman Urbane Compact Perfume that is cheap and effective and ideal for casual use. This perfume comes in an easy to carry packaging and will refresh you instantly.
In this perfume, you will find base notes of sandalwood, musk, and patchouli that will keep you fresh and smelling great for the entire day. And the top notes of bergamot and lavender with the middle notes of tarragon and thyme will give you a good experience, especially if you use it after a shower.
Also Read : Best Onion Hair Oils in India
With this pocket-friendly perfume, your body odor will be reduced and you can enjoy a long-lasting freshness.
Check Cheapest Price : Amazon
---
9. All Good Scents Urbane Nights Branded EDT Perfume For Men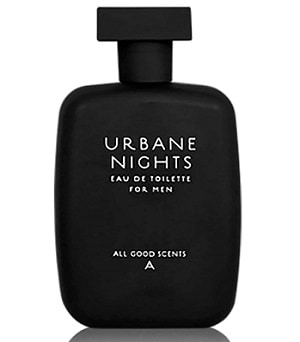 Although a little expensive, All Good Scents Urbane Nights Branded EDT Perfume is a great choice for men especially for winters as it will keep you warm and cozy with its scent. This is a premium perfume that is 100% vegan and doesn't use any animal ingredients in its manufacturing. Specially manufactured in Franche, All Good Scents Perfume has a fresh smell and easily lasts for most of the day. It has multiple notes and matures as the hours pass by so you can wear it for evening and night occasions.
It comes in a small and beautiful bottle and looks and smells regal too. The scent is a combination of wood, leather, and spice and feels quite manly.
Also Read : 10 Best Whey Protein Powder
So, if you want a good, premium scent that is affordable too, then this is the perfect choice for you.
Check Cheapest Price : Amazon
---
10. Bella Vita Organic CEO Men Perfume Office Wear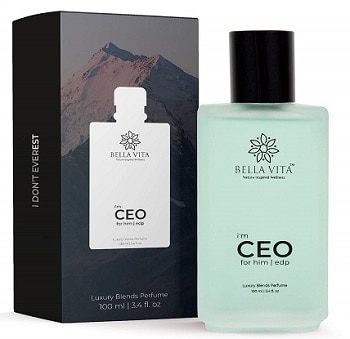 Bella Vita Organic CEO Men Perfume is a no-gas type of perfume that is perfect for everyday office use. With an earthy fragrance, this product is perfect for men and has a long-lasting fragrance so you can enjoy a soothing experience throughout the day. The emerald green color of the perfume is to represent royalty and the perfume will keep you fresh for at least 6-8 hours in a day.
This perfume consists of musk, vanilla, ambergris, and Oakmoss as the base note while the top note consists of blackcurrant, pineapple, French apple, and Italian Bergamot. So, you can enjoy an addictive woody scent that will not overpower people but slightly intrigue them.
Also Read : Best Body Massager Machine in India
An affordable option, this perfume can be used both on skin and clothes and is great for office wear and parties too.
Check Cheapest Price : Amazon
---
Deodorant Vs Perfume: Which is better?
A lot of people often confuse between a perfume and a deodorant and it is completely understandable. Deodorant and perfume are both fragrances but they belong to different categories. Perfumes contain concentrated oil in comparison to deodorants which is why perfumes last longer and don't fade away quickly.
Another thing to keep in mind is that deodorant is a type of antiperspirant and can help in controlling sweat and body odor. However, the perfume will only provide you with a good smell and won't take care of the sweat or the odor.
Furthermore, you apply the deodorant in the armpits to combat the sweat and perfume on your wrist, neck, etc. to envelop your body in a pleasant smell. Both deodorants and perfumes have their own special uses and you cannot substitute one for the other.
Things to Consider When Buying a Perfume
Here are a few things to consider when you are planning to buy a perfume.
Check the Concentration
A perfume is a mixture of alcohol, water, and scented oils, and the concentration of the oil differs in different perfumes. If a perfume has a higher concentration of oils then it will last longer on your skin. Here are a few types of perfumes based on their concentration level:
Parfum – With around 15 – 25% of oil concentration, a perfume is rich and is perfect for occasional use than regular ones.
Eau de parfum – Popularly known as a perfume, this scent contains around 10-15% of perfume oil and can be applied lightly to last the entire day.
Eau de toilette – This is a lighter scent with only 10% concentration and is great for use at work.
Eau de Cologne – Finally, this scent has the lowest concentration of perfume oils and is great for daily use.
Select the Right Fragrance Family
An important thing to keep in mind is that fragrances are usually segregated into different families based on their predominant scent. A few scents can be used by both men and women but there are several scents that give off a masculine or feminine feel so choosing the right fragrance is essential.
Men perfumes usually have a woody, citrus, oriental, or aromatic scent. You can only understand whether a perfume is for men or women by taking a look at the product description and noting the scent that is mentioned in it.
Check the Top Note, Middle Note, and Base Note
You will notice that each scent has three notes in it – base note, middle note, and the top note. The top note is the scent that you will smell immediately after applying a perfume that will last for 10-20 minutes. The middle note also disappears after an hour and in the end, you are only left with the base note that can remain for as long as 12 hours or more. This is why it is important that when you are reading the ingredients of a perfume, you pay special attention to the notes used in it, especially the base note.
Choose a Perfume depending on the Season
Your fragrances should also match the season when you are using it to uplift your mood and make your days better. Here is a breakdown of which scent is best used in which season:
Summer Season – Since summers can be a bit hot, a citrus or 'ocean breeze' type of smell will be best for you. It will make you feel calm and cool even during the hottest days.
Winter Season – During the winter months, you need fragrances that exude some warmth to keep you comfortable and cozy. And perfumes with a woody note will be your best choice for it.
Monsoon Season – For the monsoon season, go for perfumes that have a spicy scent such as cinnamon that will keep you warm yet light during the rainy days.
Select a Perfume that Suits your Skin
We all know that our body chemistry is distinct and depends on a lot of things such as diet, hormones, etc. As a result, it is important to choose a perfume that suits your body and will gel well with your body's natural aroma.
Dry Skin – When you have dry skin, you will need to either reapply your perfume or choose a stronger perfume that lasts longer on your skin. For this, wintery scents are great as they can easily last longer in dry, cold weather.
Sensitive Skin – Similar to dry skin, you need to buy scents for sensitive skin that last longer but consist of all-natural ingredients. Avoid synthetic fragrances as it can irritate your skin.
Oily Skin – Finally, people with oily skin are the luckiest as you don't have to put in a lot of effort for your perfume to stay longer on your skin. You can opt for citrus or zesty scents that tend to be volatile.
Also Read:
10 Best Hand Sanitizers in India
6 Best Epilator for Women in India
10 Best Low Priced Hair Dryers in India