Most of us end up using our earphones for the better part of the day, whether it be to listen to music on a mobile phone or to watch videos on laptops or tablets. That's not all, earphones have become an essential commodity for interacting on calls and attending office meetings too.
This is why it is important that you select a good pair of earphones that will cancel the outside noise and let you focus on what you are listening to, while not disturbing people around you.
There are many good brands for purchasing earphones in India and Mi is one of the top brands that offer several different earphones and headphone models.
In this post, we will cover a few of these top Mi earphones that you could consider to purchase.
Best Mi Earphones & Headphones in India
1. Mi Earphone Basic with Ultra deep bass and mic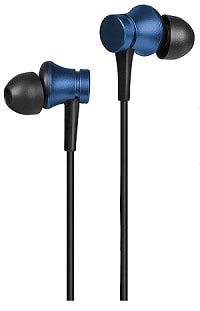 One of the top Mi Earphones that also happens to be the cheapest one in the list, Mi Earphone Basic is a perfect choice for anyone powerful earphones to play music or take calls.
This earphone offers deep bass, powerful 10mm drivers, and HD clear sound so you can enjoy listening to your music without any unnecessary external noise.
Also Read : 10 Best Earphones Under Rs 500
Plus, it comes with an in-line microphone that ensures noise cancellation and allows you to play or pause the music, calls, etc. by simply pressing on the mic buttons.
It also makes it easier to answer or end your calls and allows you to change music tracks too.
Apart from that, the earphone also features high-quality silicone earbuds and aluminum sound chamber so the earphones are durable and comfortable to use.
Overall, this is a good microphone for anyone who has a tight budget.
---
2. Mi Dual Driver in-Ear Earphones with Mic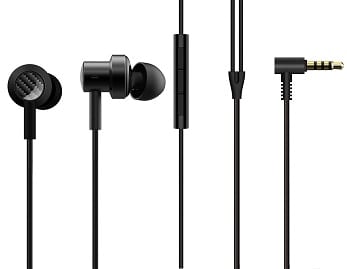 Mi Dual Driver Earphones are another great option for anyone who is looking for a high-quality sound experience.
Since it uses dual dynamic drivers, it minimizes sound distortion and includes all the frequencies for a wholesome sound experience.
With this earphone, you can enjoy crisp vocals and rich bass and the anodized aluminum cavity makes this product lightweight, scratch proof, and fingerprint resistant.
Also Read : 10 Best Earphones Under Rs. 1000
That's not all, it also features magnetic earbuds that make it easier to store it and these anti-slip earplugs fit perfectly and comfortably in your ear canals.
The tangle-free braided cable also makes it easy to store the earphone without having to worry about wires tangling.
And the 3-button operation allows you to manage the volume and play/pause your desired tracks.
---
3. Mi Sports Bluetooth Earphones Basic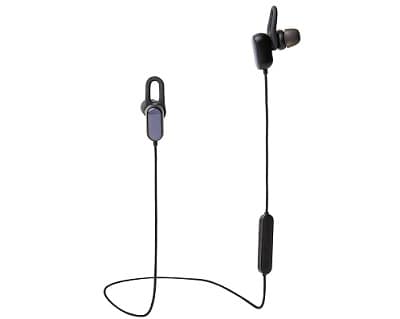 Now, if you are looking for a Bluetooth-enabled earphone that doesn't need to be attached to your device to play music or take calls then Mi Sports Bluetooth Earphones Basic is the perfect choice for you.
This lightweight product offers you 9 hours of battery life so you can enjoy music or videos for a long time before you need to charge your earphones.
Also Read : Best Earphones Under Rs. 2000 in India
Plus, the 10mm sound driver can easily optimize low to medium sounds so that you can enjoy far-reaching audio.
Another great thing about this earphone is that it is sweat-proof and splash-proof so you can use it while exercising, without having to worry about damaging it.
Plus, the adjustable ear hooks that can rotate 360 degrees can be easily placed at a comfortable angle.
The ultra-thin PET diaphragm and durable MEMS silicon microphones also ensure that there less distortion or vibration and even provides decent clarity in voice calls.
---
4. Mi Earphones with Dynamic bass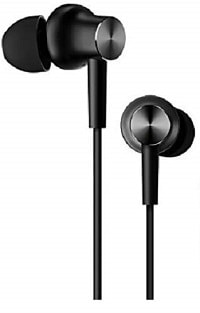 A comfortable and convenient earphone to use, Mi Earphones with Dynamic bass has a 20-step manufacturing process that includes 3rd gen balanced damping, which ensures the production of amazing sound quality.
It also consists of an aerospace-grade metal diaphragm that provides you with a balanced sound output while the MEMS microphone ensures lower noise interference and clearer sound quality.
Also Read : Bluetooth Earphones Under Rs. 1000
The Kevlar fiber cable used for this earphone is braided and break-resistant so it extends the lifespan of the wiring while preventing wires tangling.
It also comes with a wired remote that can be used to change the volume, answer calls, or play music.
And the anti-slip, ergonomic design of the earbuds makes sure that you will be able to use this earphone comfortably while preventing skin irritation.
---
5. Mi Neckband Bluetooth Earphones with Dynamic Bass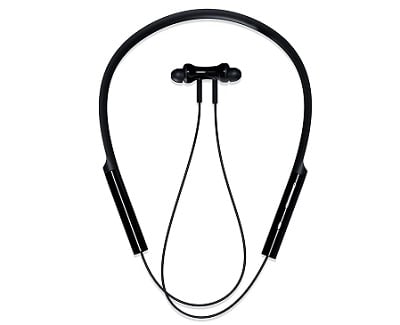 Another perfect Bluetooth-enabled Mi earphone that offers you dynamic bass output while never overpowering the mids is the Mi Neckband Bluetooth Earphones.
This earphone can be played for 8 hours continuously after charging and is perfect to take with you while commuting to work or when you are going on a long trip.
Also Read : Wireless Headphones Under INR 2000
With its voice assistant support, you will find it easy to answer calls, play music, and a lot more even while you are running or exercising.
And the micro-arc collar design is skin-friendly, durable, and stylish so it sits perfectly around your neck. Since it is made up of soft rubber material, this anti-slip earphone is lightweight and comfortable and is quite flexible too.
This product works well with any device that has a Bluetooth 5.0 connectivity.
---
6. Mi True Wireless Earphones 2 with Mic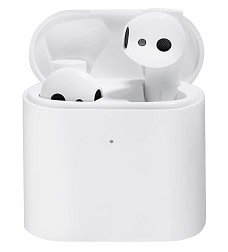 If you are looking for a pair of wireless earphones to purchase then Mi True Wireless Earphones 2 is the ideal product for you.
With its powerful 14.2mm dynamic driver, you can experience properly tuned sound which is both enhanced and accurate.
And with its 14 hours of battery life with the portable charging case, you can enjoy the music or videos for a long time. With a single charge, you can use the earphones for 4 hours nonstop.
Also Read : 10 Best Earphones Under Rs 8000
The neodymium magnets in the earphone ensure a distortion-free sound while the dual microphone offers superior quality audio and crystal-clear calls to the users.
That's not all, the LHDC codec offers amazing audio performance and you can use this earphone to control your Google assistant and Alexa as well.
---
7. Mi Super Bass Wireless Headphones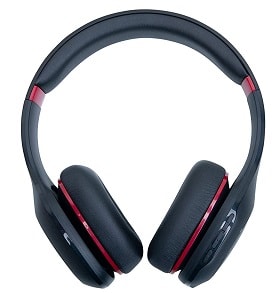 If you are looking for a good Mi headphone to enjoy music then Mi Super Bass Wireless Headphones would be the perfect product.
With 20 hours of battery life, you can enjoy around 300 songs in a single charge while the 40mm dynamic driver offers a deep and impactful bass output that will give you a rock concert feel.
Also Read : 11 Best Wireless Earphones Under Rs. 1000
This product offers a great range and amazing speed with Bluetooth 5.0 and you can use it with voice assistant to control the music or make calls with it.
This headphone is quite versatile as well as it can be used both as wired and wireless.
And finally, the PU-material ear muffs are soft, adjustable, and cushiony so you can enjoy your listening experience while causing no strain on your ears.
---
Mi Auido Speakers and Soundbar
Mi Compact Bluetooth Speaker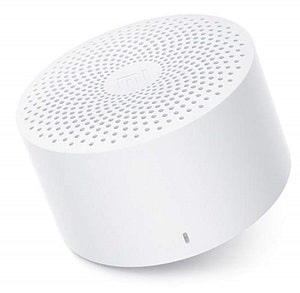 Are you looking for a compact and portable Bluetooth speaker?
If yes, then Mi Compact Bluetooth Speaker is the ideal choice for you. This amazing speaker is compact and lightweight so it can be easily carried anywhere in your pocket.
Also Read : Wireless Earphones Under Rs. 20,000
And the super-strong neodymium magnets along with parametric mesh design ensure a powerful and crystal-clear sound every time you use the speaker.
This product uses a rechargeable lithium battery that offers you playback time of 6 hours and can be charged using a USB cable.
It also includes an integrated microphone that allows you to answer calls without having to switch the devices.
With high-speed Bluetooth 4.2, it is easy to connect to your device and enjoy a pleasing sound quality.
---
Mi Outdoor Bluetooth Speaker
Mi Outdoor Bluetooth Speaker is the perfect way to listen to exception music regardless of where you are.
This speaker comes with 5W power that gives you clear, rich, and punchy bass for your favorite music.
Also Read : 10 Best True Wireless Earbuds Under Rs 2000
With its perfect damping system, you can enjoy a vibration-free natural sound while the built-in passive radiators improve low-frequency sounds for the perfect sound quality.
The speaker comes with a 2000mAh battery capacity that allows you to play music for 20 hours continuously and can even be used to access your favorite voice assistants.
Due to its splash-proof design, this speaker is a hit at pool parties as well and since it is compact in size, you can take it with you on your trips as well.
---
Mi Soundbar 8 Speaker Drivers
If you wish to enhance your TV viewing experience then you need to purchase the Mi Soundbar that takes the audio performance to the next level.
With its 50Hz – 25000Hz frequency response range, you will hear each note crisp and clear. Plus, the enhanced bass along with passive radiators will make you enjoy a cinematic experience wherever you are.
Also Read : 10 Best True Wireless Earbuds under Rs. 10,000
With the high-speed Bluetooth 4.2 LE feature, you can easily connect it to your TV or mobile devices.
And it offers multiple connectivity options like aux-in, line-in ports, S/PDIF so that it is easy to connect with your desired devices.
It is lightweight, compact, and stylish, making it the perfect home addition.
---
Tips for Choosing the Best Mi Earphones
Here are a few factors that you should consider when choosing the best Mi earphone for yourself.
Consider the Different Types of Earphones
One of the first things to decide is the type of earphone that will be comfortable for your regular use. There are two types of earphones available in the market: in-ear earphones and wireless earphones.
In an in-ear earphone, you again have two types available: those that are placed in the peripherals of your ear cavity and the ones that can be stuffed into your ear canals.
Also Read : Best Earphones Under Rs. 5,000 in India
While the first kind can be uncomfortable if they don't fit your ear, they are usually a good option for commuting as they don't cancel out the surrounding noise so you don't get into any accidents.
On the other hand, if you are going to be using your earphones to listen to music or videos in a safe environment like your home then the second option would be better as it offers a better sound quality while canceling the outside noise.
Also Read : 10 Best Earphones Under Rs. 1000
A wireless earphone, as the name suggests, is a portable and compact pair of earphones that aren't attached to any wires. These types of earphones usually use Bluetooth connectivity to play music or videos and are really handy when you are exercising or dancing.
The only drawback is that they can be slightly more expensive than the wired earphones and offer slightly low-quality audio in comparison to the other earphone type.
---
Check the Sound Quality
The next important thing that you need to do is checking the bass and the audio frequency of the earphone before you purchase. You want an earphone that will produce loud and clear sound and would make the overall listening experience better for you.
So, choose an earphone that offers you good, clean sound quality and can cover a huge frequency range.
---
Choose Wired or Wireless Earphones
Another important thing that you would need to decide on is whether you need a wired earphone or a wireless one. A wired earphone offers better sound quality as there is a proper signal transmission with no signal loss but the wires can get tangled or damaged.
Also Read : 10 Best Earphones Under Rs 500
On the other hand, a wireless earphone offers better mobility and convenience and can be connected using NFC, WiFi, or Bluetooth.
However, you need to stay close to your device for the Bluetooth connectivity and the device battery drains much quickly. Also, there is a possibility of signal and sound quality loss when using this type of earphones.