As most of you know, on September 12 2017, Apple held a Launch Event for the first time in their newest Steve Jobs Theater.
There they announced the future of iPhones, the iPhone X along with the iPhone 8/8+, the new Apple Watch Series 3 and the new Apple TV 4K.
In this article, we will go over the Apple Watch Series 3 and the Apple TV 4K in full detail.
Another article, summarizing the whole event is already up on our website. Do check it out.
---
APPLE WATCH SERIES 3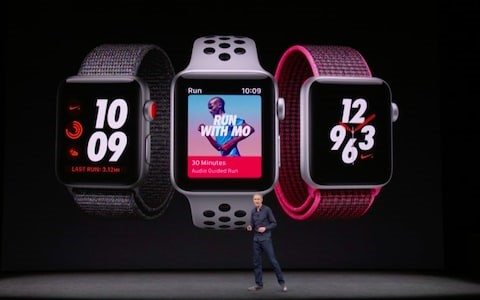 Almost all of you are familiar with the Apple Watch. Released originally in 2015 the Apple Watch was one of the most popular and feature packed smart watch of all time.
Apple Watch 2 vs Watch 3
The Apple watch 2 was everything good about the original Apple Watch + Improvements over what wasn't.
And now we have the Apple Watch 3. It follows the same step. Keep what is good, improv what isn't and add new features.
Let's talk about design first. From the outside, you wouldn't really know this is a new Apple Watch. It looks just like the Series 2 model, and the Series 1 before that.
It's a square, metal watch with a lovely OLED display that slopes gently into the watch casing.
The Series 3 is a tiny bit thicker on the underside than the Series 2 watch, and there are different color options for certain metals (as well as new bands). But otherwise, the design is the same.
Apple has managed to fit all of its new components in the same body as that of the Apple Watch 2.
Major Changes
The only change is a slight increase in thickness of the heart rate scanner, which is as thin as 2 sheets of paper, as per Apple. Also, there are two versions of the new watch.
One without "something", and one with "something". (This "something" is revealed afterwards.) The watch without "something" has the regular crown and the watch with "something" has a gorgeous looking new red colored crown to differentiate it.
Another upgrade for the new watch is watchOS 4.
Luckily, this is something that will roll out to all Apple Watches, not just Series 3 Watches.
If there's one thing that can be said about the Apple Watch, it's that Apple has consistently upgraded its software each year to make this tiny touchscreen a lot easier to use. And this year is no exception.
ome of these updates are cosmetic. For example, there are new watchfaces, including a Toy Story watchface and a kaleidoscope one.
Others are more functional:
One of the new watchfaces prioritize Siri.
It shows a tiny Siri button, and below it, things like calendar appointments, weather and stock updates, and wallet notifications appear throughout the day.
The Watch's app dock has been redesigned again.
Now when you press the flat button on the side of the smartwatch, shortcuts to apps appear in a vertical format, which means you scroll up and down through them rather than swiping from right to left.
I actually liked the side-to-side layout more, but I'm getting used to the vertical one.
And, this is a small thing, but the keypad on the Watch's lock screen now features bigger, bolder keys, which might just be my favorite feature of the software redesign.
Health and Fitness Tracking
Not surprisingly, the biggest updates to the Watch's software have to do with health and fitness tracking, since that's one of the big draws for people who buy and wear an Apple Watch.
Now, you will get more information from the Heart Rate Monitor like Heart Rate increase alerts, work out details with heart rate at specific times and more.
Also, thanks to the W2 Chip inside it, you will be able to pair the Apple watch with your Air Pods and listen to music as well as communicate with Siri which now answers back just like on an iPhone.
Inclusion of a Sim Card
The next big change is the inclusion of a sim card. Yes! You read that, a SIM(SOMETHING)!
Shipping Dates
The Apple Watch Series 3 starts shipping this Friday, September 22nd.
Price 
The version with LTE costs $399. The Series 3 without LTE, which still has GPS, waterproofing, and the same improved processor, starts at $329.
The Apple Watch Series 2 is going away, but the basic Apple Watch Series 1 — no GPS, no waterproofing mechanism — is still around, and starts at $249.
If you're intrigued by the Watch with LTE, you're also going to have to factor in a monthly cellular cost.
You don't need a separate plan or phone number for the Watch, but you will need to pay a separate fee.
Supported Telecoms
All four of the big wireless carriers in the US — AT&T, Sprint, T-Mobile, and Verizon — will offer Apple Watch plans, and they're all $10 per month on top of your phone service plan.
In most cases, you'll get the first few months free. (Sprint's is technically $15 per month, but you get $5 off if you enroll in auto-pay.)
The Series 3 Watch (both with LTE and without) has a faster processor, one that enables the Watch to perform 70 percent faster at common tasks.
Based on my own experience, switching between apps, opening up calendar appointments, and saving workouts felt faster.
You might remember that the very first Apple Watch was painfully slow, especially when it came to launching or running third-party apps.
The Series 3 Watch switches between tasks faster than the White House switches communications directors.
In an engineering workaround that follows last year's quirky water-expulsion method, the antenna of the Series 3 Watch is built directly into the display, something that Apple declined to share more technical details on.
Other smartwatch makers have put the LTE antennae in the watch's strap, but that makes it impossible to change straps; whereas the Apple Watch has swappable straps.
In addition, the Apple Watch Series 3 has an altimeter, for elevation tracking. And there's the option for the electronic SIM card, which is what enables LTE.
GOOD STUFF
Option for LTE
Faster processor
WatchOS 4 (not specific to this hardware)
BAD STUFF
Cellular connectivity problems
Apple Music streaming not working yet
Unreliable Siri
Notable battery drain with LTE
As always, there are tons of ways to customize your apple watch from bands to the watch it self.
There is no official price for Indian Markets yet, hence there is no price mentioned, and direct conversion does not make sense.
---
APPLE TV 4K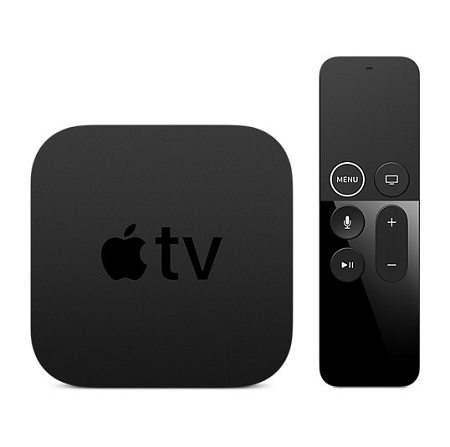 Like the super-fancy iPhone X, you absolutely don't need the Apple TV 4K. But you might want one anyway.
And frankly after hearing what it has to offer, you might not be able to resist.
Processor Bump
The Apple TV 4K is more or less a processor bump update to the fourth-gen Apple TV, which launched in 2015.
Apple took iOS, reworked it for TVs with the clever name of tvOS, opened a TV-focused app store, and declared that the future of TV was an endless stream of apps.
Last year, it pushed ahead with a new TV app that presents a single interface with aggregated content from partners like Hulu and ESPN.
Its clear Apple intends to simply make the TV app the home screen, but until app support gets built out, it's just another app on the familiar icon grid home screen we've seen for years.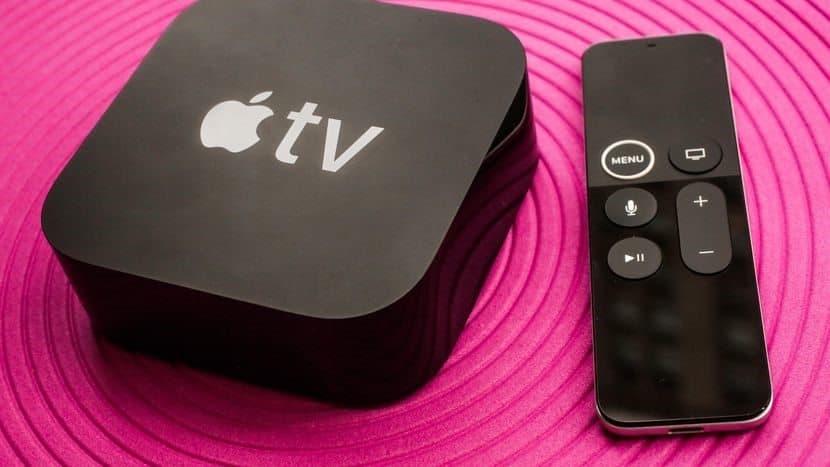 The Apple TV is currently the only standalone box that supports the Dolby Vision HDR standard, which is a big deal.
(The $69 Chromecast Ultra supports it, but it's spotty and it lacks its own interface.)
Apple's worked deals with most major studios to price 4K HDR movies at a cheaper $19.99 instead of the usual $29.99 Vudu and Google Play charge, which is terrific.
Auto Upgrade To 4k
And every HD movie you've already bought on iTunes will be upgraded to 4K HDR for free as they get remastered.
Several of my movies have already been upgraded, which is very nice, especially because Apple's encoding is much better than other services.
If you have a large existing iTunes library or you buy a lot of movies, you might come out way ahead by investing in an Apple TV 4K.
What's more, outside of gaming consoles, custom-built home theater PCs, and the extremely niche Nvidia Shield, the Apple TV 4K is the most powerful mainstream box you can stick under your TV.
It has the same A10X Fusion chip as the iPad Pro in it, which means it's as powerful as some laptops.
The new processor means the bottom is slightly reworked, with a circular air vent, but it's otherwise the same size and shape as the previous model.
Remote Design
The Apple TV 4K remote has also been subtly redesigned: there's a white ridge around the menu button now, which makes the thing far easier to pick up correctly in the dark, and there's a new three-axis gyroscope in it for better motion tracking.
The touchpad is still frustrating, however: I much prefer navigating the Apple TV interface with the D-pad on my Harmony remote.
It's very cool that opening a text-entry field sends a notification to your iPhone.
All you have to do is swipe down and start typing on your phone, which is much nicer than swiping through the why-is-it-horizontal on-screen keyboard.
It's a terrific idea. tvOS is full of terrific ideas. It's one of the most idealistic and ambitious TV operating systems ever.
But that idealism leads to strange decisions.
Apple is very proud of the fact that the entire tvOS interface has been reworked to run in 4K HDR, but it also won't let the device switch modes on your TV: from 4K to 1080p, from HDR to SDR, or from a 24Hz refresh rate (for movies) to a 60Hz rate (for games and interface animations).
That means that, out of the box, any non-4K content you watch will be upscaled and processed into 4K HDR, running at the highest refresh rate your TV supports, which is usually 60Hz.
Refresh Rate
The Apple TV also automatically preferences refresh rate over any other setting: if your TV supports 60Hz HDR10 but only 30Hz Dolby Vision (like 2016 LG OLEDs), the Apple TV will pick HDR10, even though HDR10 looks worse than Dolby Vision.
Apple told me that's because it wants the interface and games to run as smoothly as possible; it's found that the interface judders at 30Hz.
So, you'll get worse HDR but a smoother interface, all because the Apple TV won't switch modes.
The lack of mode switching also means that Apple's picking its own video upscaling and processing system over whatever's in your TV. Your TV just thinks it's getting 4K HDR video all the time.
It won't know that it's actually displaying an HD source, and won't do any of the tricks 4K TVs do to make those sources look better.
art of the reason these wonky settings issues are so frustrating is that the Apple TV is full of extremely good ideas.
Sign-On System
I love that Apple's single sign-on system lets you log into your cable provider once and then instantly authenticate every app that's supported across every tvOS and iOS device, even if major players like Comcast are holding out for now.
The speed and iOS roots of the Apple TV allows streaming apps add layers of interactivity and polish that just aren't possible on other boxes: the ESPN app lets you quickly assemble a quadbox of four simultaneous live feeds and instantly go to full screen and back with zero lag.
It's a little anemic right now, but the TV app really is the beginning of an entirely new TV home screen experience, especially with the addition of live sports and breaking news alerts.
Apple says the Apple TV is a "video-first" device, and that it's not focused on games as a primary experience, but it's also really fun to just click around the App Store and discover the medium-sized collection of games to play.
It's not a PS4, but a bunch of iOS games have jumped to tvOS, and many of them are free-to-play, which feels less scammy on the TV for some reason.
I spent more time playing a cheapo tennis game than I'd otherwise care to admit, and I got lost playing a free version of Sonic the Hedgehog.
It wasn't a console, and the controls weren't great, but it was still fun.
Siri on the Apple TV is still a subset of Siri on iOS, with more focus on TV and movie results and little personality.
Competitors like Google and Amazon are integrating their virtual assistants with their TV products at a deep level.
You can tell a Google Home to play something on a Chromecast, and Amazon is rumored to be building a Fire TV box with an Echo-like far-field mic array built right in.
That's not the Apple TV; you're still holding the remote (or your iPhone with the remote app open) up to your face. We'll see if and how that changes when the HomePod comes out.
GOOD STUFF
Ambitious, easy-to-use interface
Lots of apps, with Amazon on the way
Cheaper 4K HDR movie rentals and purchases than the competition
Existing iTunes libraries get updated to 4K HDR for free
BAD STUFF
HDR processing makes some HD videos look bad
No YouTube 4K HDR support
No Disney or Marvel movies in 4K HDR
Atmos support not available
Expensive
So, over all, these new devices are for the tech enthusiasts and not the average consumer. You get products that do similar stuff for less price.
---
---
BUT, ITS ALL ABOUT THAT PERFECTION THAT ONLY APPLE DELIVERS, ISN'T IT?
Also Read:
---
---
---
---