When in the market for a good MIDI keyboard, you have a lot of options and choices, where not all keyboards are made equal. We have selected one of the best MIDI keyboards for the price, which is the Arturia Keylab Essential 61 Keys. In this review, we will dive deep into discussing the keyboard and what it has to offer. We will also discuss the pros and cons at the end.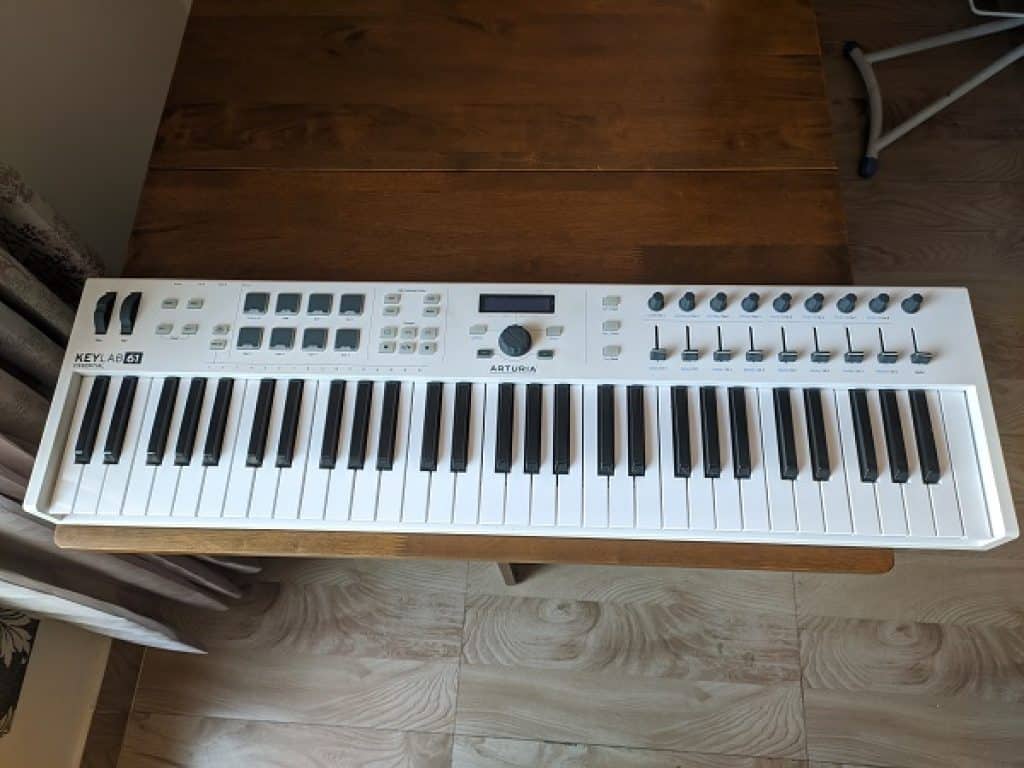 Main Features:
61 Keys with velocity control
Controllers: 9 encoders, 6 transport switches, 4 command switches
1 modulation wheel and 1 pitch bend wheel
8 touch and pressure sensitive pads
MIDI out
Sustain Pedal out
LCD Screen
Chord Play Mode
Analog Lab Software Included
Ableton Live 9 Lite included
UVI Grand Piano Model D included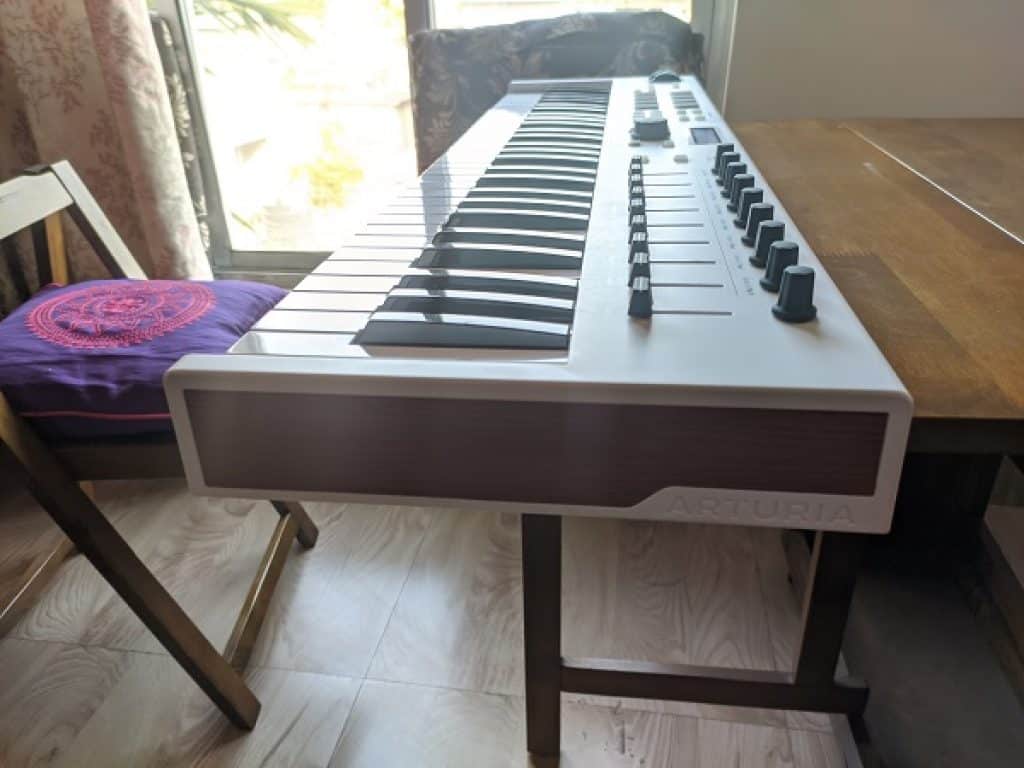 Build:
The Arturia Keylab Essential 61 has an exterior completely made out of plastic. But it doesn't feel cheap. The weight of the keyboard is light enough to carry around but still has enough stability when kept on a table or stand. The knobs and dials are also made of plastic, and some of the sliders are a bit misaligned, which is a bit of a turn off, but overall they work well. The touch sensitive pads, transport and command controls are made of a rubberised material which are soft to the touch.
The keyboard also has MIDI out,USB in and sustain pedal inputs on the back. On both sides of the keyboard ,there are wooden accents which don't do much except look good. They do enhance the design of the keyboard itself.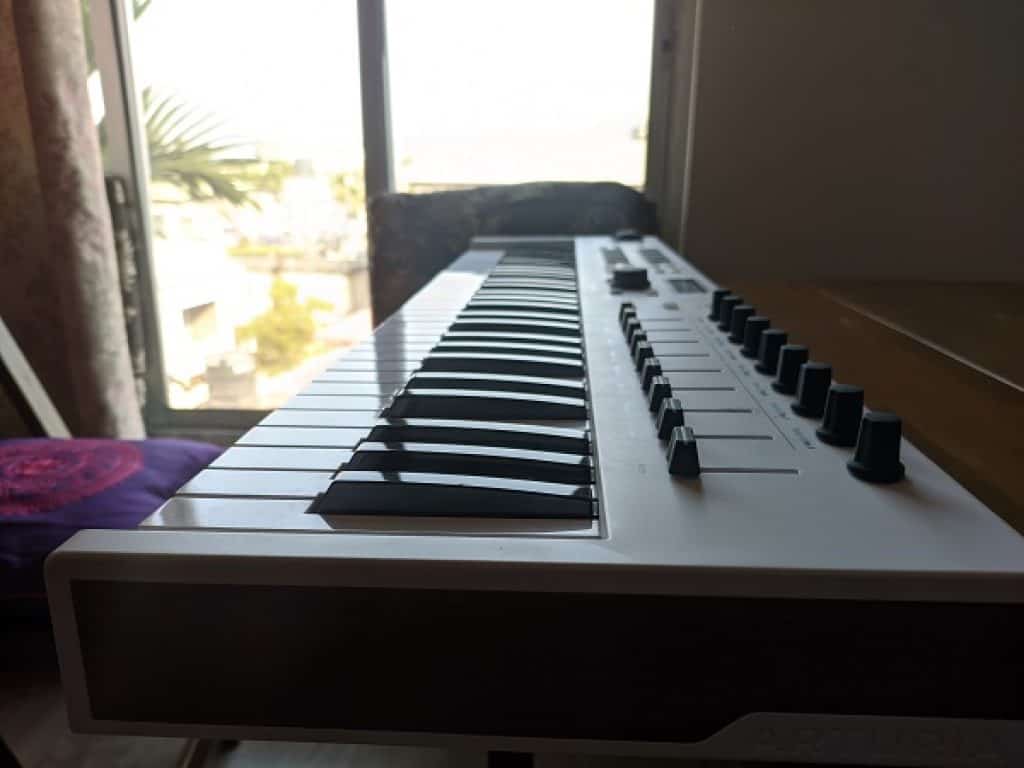 Keys:
The keyboard has a total of 61 keys, which means you get 5 octaves of playing freedom. This is a perfect size for most users and feels more practical. The keys are weighted slightly, which gives a feeling similar to a piano. The velocity sensitivity is very good and it picks up even the faintest touches, which makes it very dynamic. The key's are full sized and piano players will feel at home when playing them.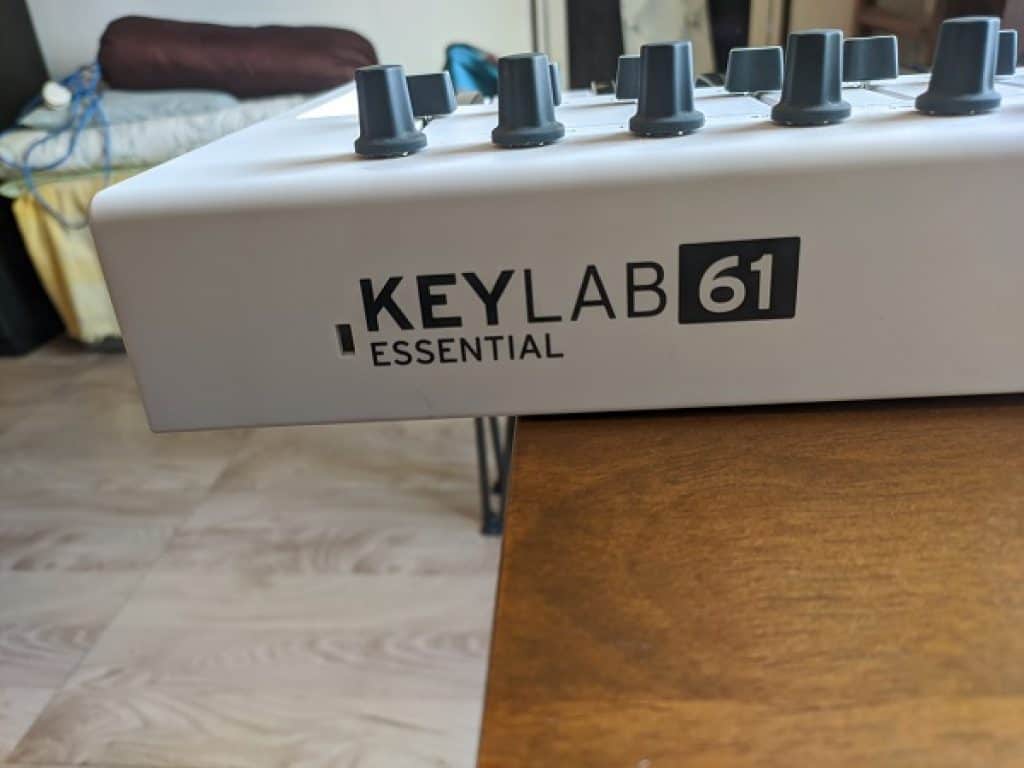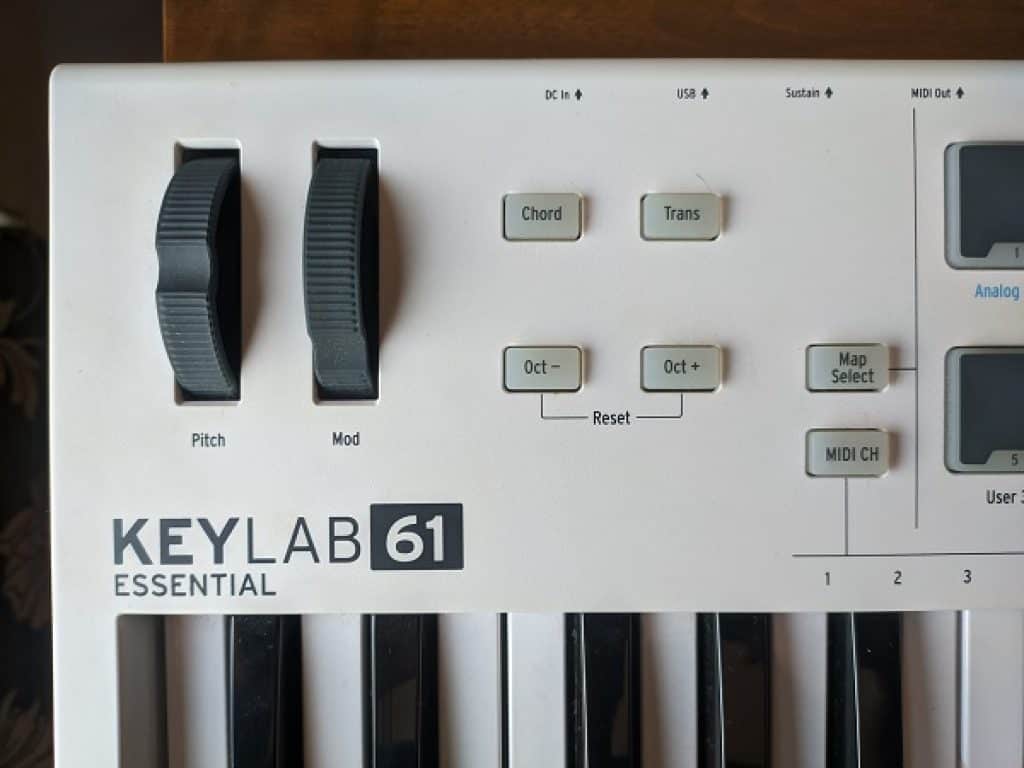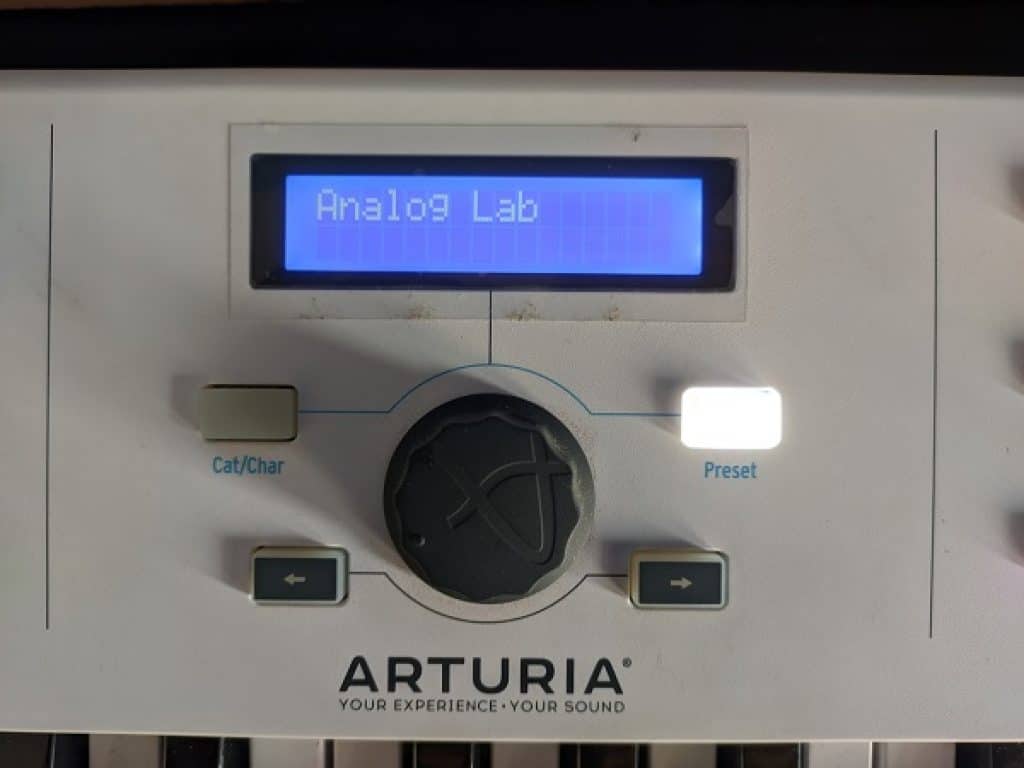 Controllers:
There are a lot of controllers available, which means there is a great level of control over parameters when making music.
On the left side you have the pitch and modulation control wheel. The pitch bend wheel is positioned in the middle as default and you can move it up to bend up and down to bend down the pitch. Upon lifting the wheel, the wheel repositions to the middle. The modulation wheel however is free and can be positioned anywhere. It has levels from 0 to 256, which is the standard.
Next to them,you have the eight pressure sensitive pads, which are very customisable. We mostly use them as drum pads, since they work very well for finger drumming. Each pad can be custom mapped to any parameter or any key on the keyboard if you want, which makes it very versatile. There is also the option to use the pads with different profiles, which you can set according to your own needs.
On the right side of the keyboard, you have the sliders and knobs. The knobs are made with rubberised materials and have good grip for turning. There are a total of 9 knobs, which can be set to any parameter. If you use Arturia software, then the knobs have presets controls, such as master volume, cutoff, resonance etc. It is similar to the sliders. There are a total of 9 sliders each individually customisable. They are smooth yet still have enough resistance that it feels sturdy. Although on our model the sliders are just a bit misaligned, which is a bit of a turn off.
In the middle, you have the LCD screen and the main knob of the keyboard. This area is the control center of the keyboard and is mainly responsible for seamlessly switching presets, effects and modes when you are connected to the computer. The LCD screen is very bright, and provides useful information such as the current present name or number, the current mode, and the parameter values that are currently changing. The control knob is a larger knob than the rest found on the keyboard. It is used to change the presets and modes. It also has a click button built into it. You also have transport controls which are used to play, pause,record, rewind and loop your tracks in your audio workstation.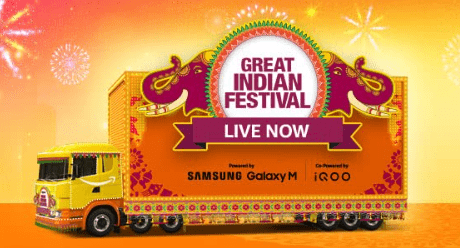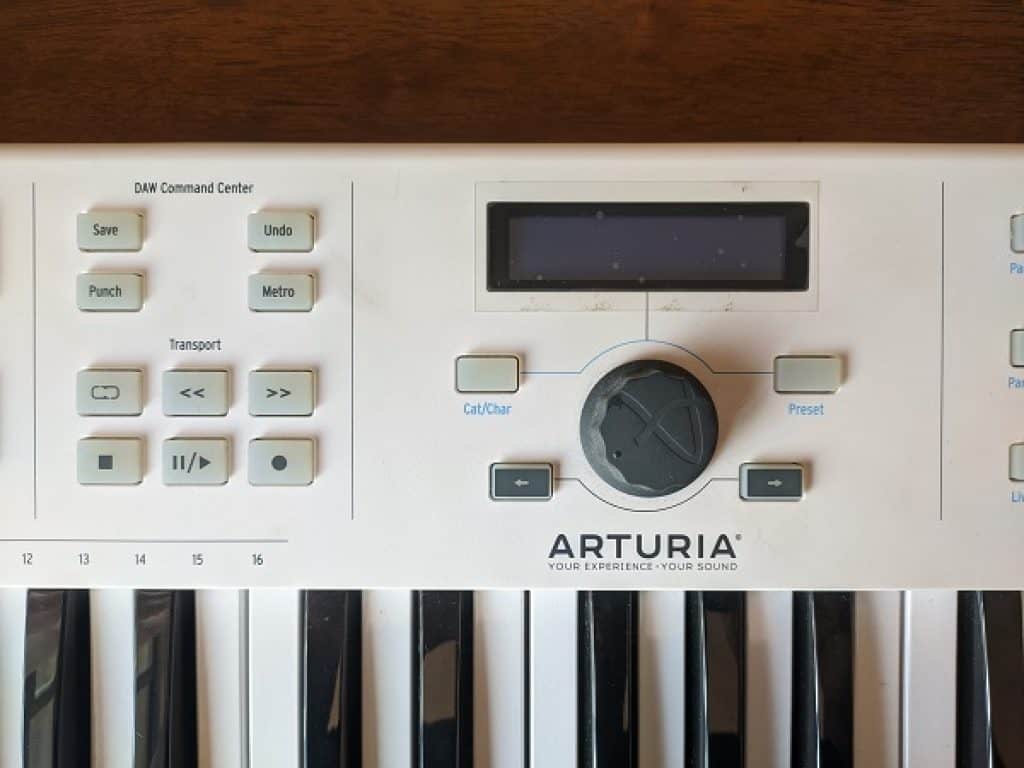 Software:
Almost every Arturia product comes with Analog Lab, Arturia's very own software that includes the best presets from their VST instrument catalog, from Pianos to Modular synthesizers to Electric Pianos, you get everything included in a single package.
The integration of the software with the hardware is seamless and elegant. All the knobs and sliders on the keyboard itself are automatically mapped to the instruments in the preset and it saves a lot of time and effort. The changes are instantaneous and it feels very responsive. The instruments included in Analog Lab are: ARP 2600 (Arpeggiator) , Clavinet, CMI, CS-80, DX7 (modeled after Yamaha DX7), Jupiter-8, Matrix-12,Mini (Modeled after Moog Mini) , Modular,Piano (contains various different types of grand and upright pianos) , Prophet, Stage 73 (modeled after Fender Rhoads), Synclavier and Wurli. There are so many presets available that at first it feels a bit overwhelming.
You can select the type of sound you want from the menu, which included various categories like sequence, effects, ambient, lead, pads, experimental, bright, dark, mellow etc. You can also further filter the options sub-types of each instrument. Overall the choices are plenty and you will not find a shortage of usable presets here.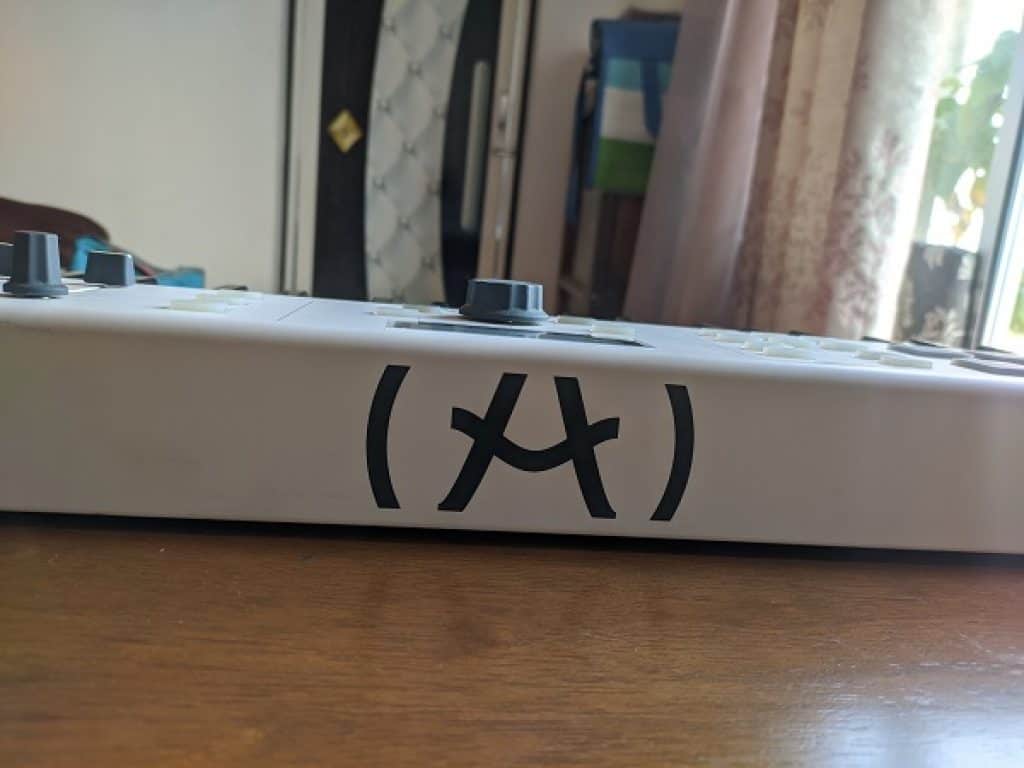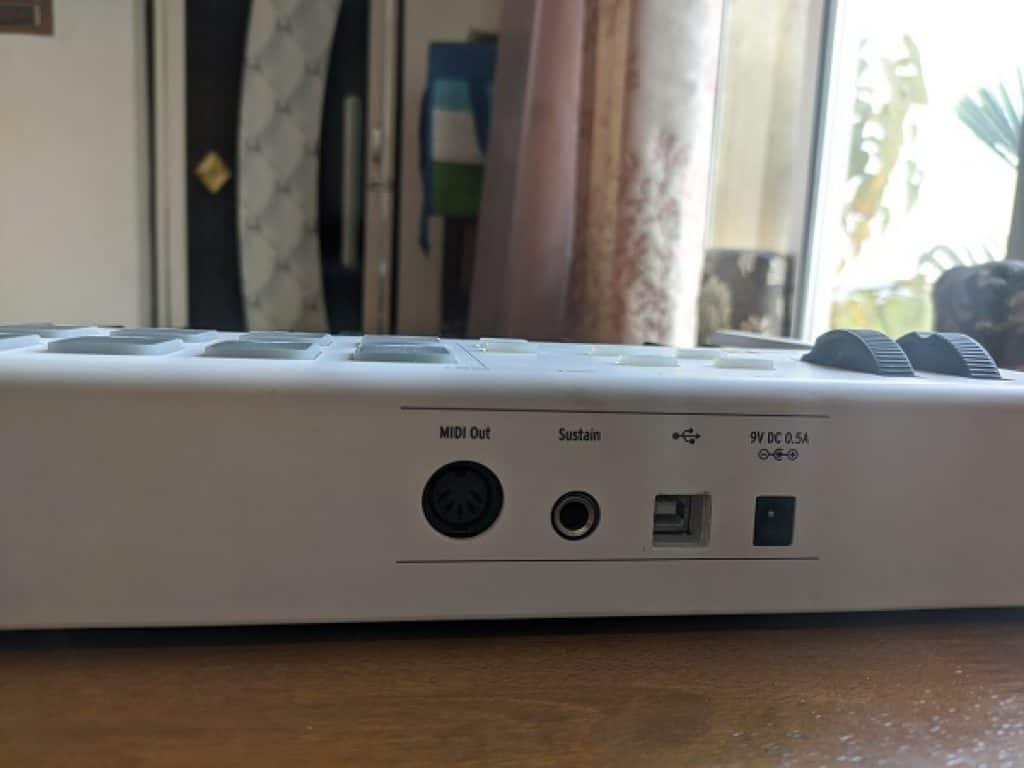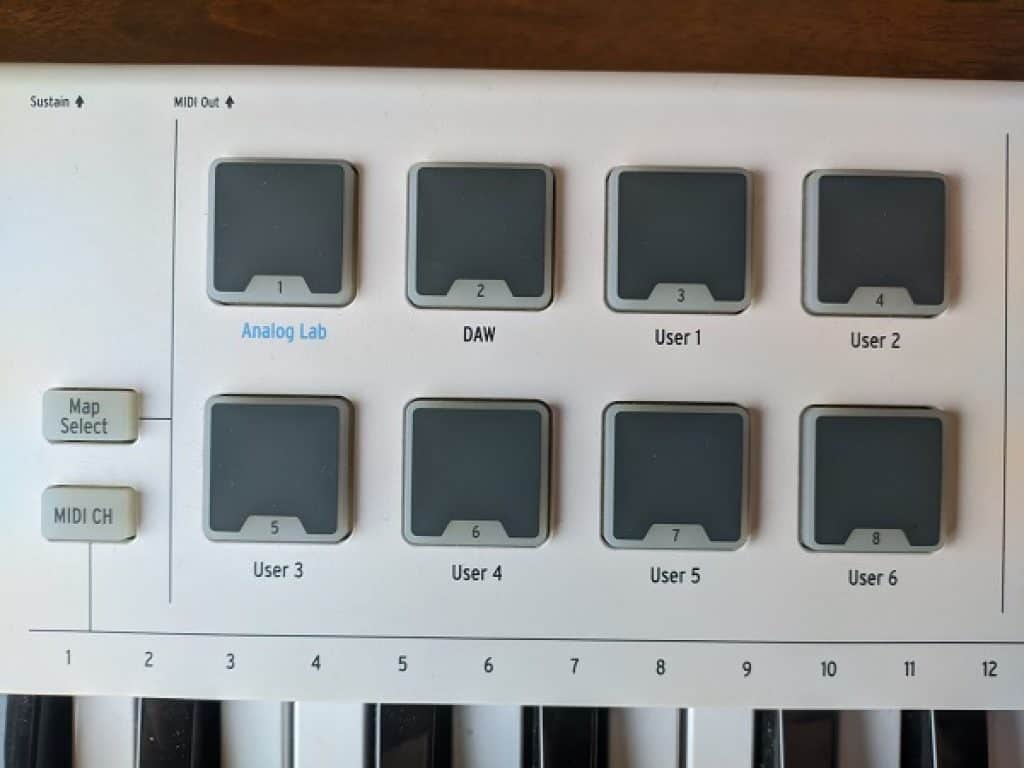 Pros:
Very responsive keys with proper weight
Tons of controllers (sliders/knobs)
Very good integration with Arturia's software
Competitively priced
White design looks very modern and cool
Cons:
The exterior could have been metal to make it feel more premium
The sliders were misaligned on our unit
Configuring the MIDI keyboard to other audio workstations is a bit of a hassle
Verdict:
The Arturia Keylab Essential 61 is a great MIDI keyboard if you are interested in diving into the world of electronic music or just want a portable alternative to your piano setup. With so many available sounds and instruments, this is a steal of a deal if you are into music production. 
Buy Now : Amazon