Got this Audient EVO 4 audio interface a few weeks ago , which can make recording easy for you. Getting your microphone and instruments audio directly into your computer or taking audio from your computer to speakers & headphones while maintaining the sound quality and performance at same time.
It is a 2 in and 2 out Audio interface specially made for the modern creators. It is USB powered, so provides great portability as you can take it anywhere with your laptop. Ease of use & portability were some of the main objectives kept in mind while designing this Audio Interface.
Also Read :

Best Studio Monitor Speakers in India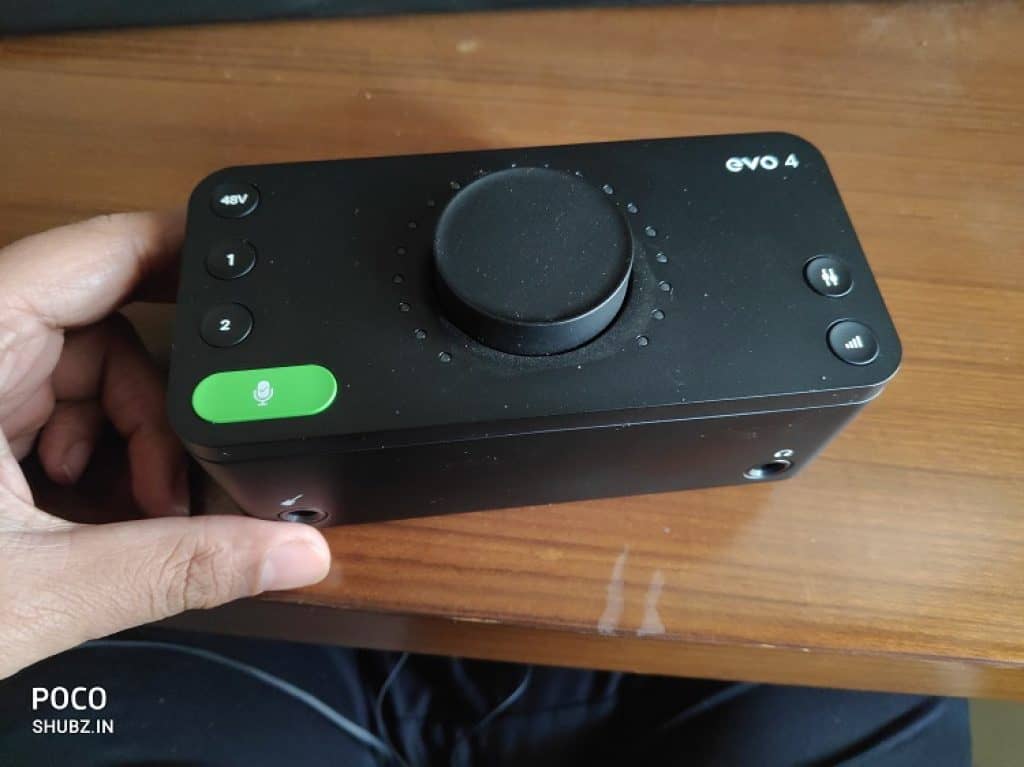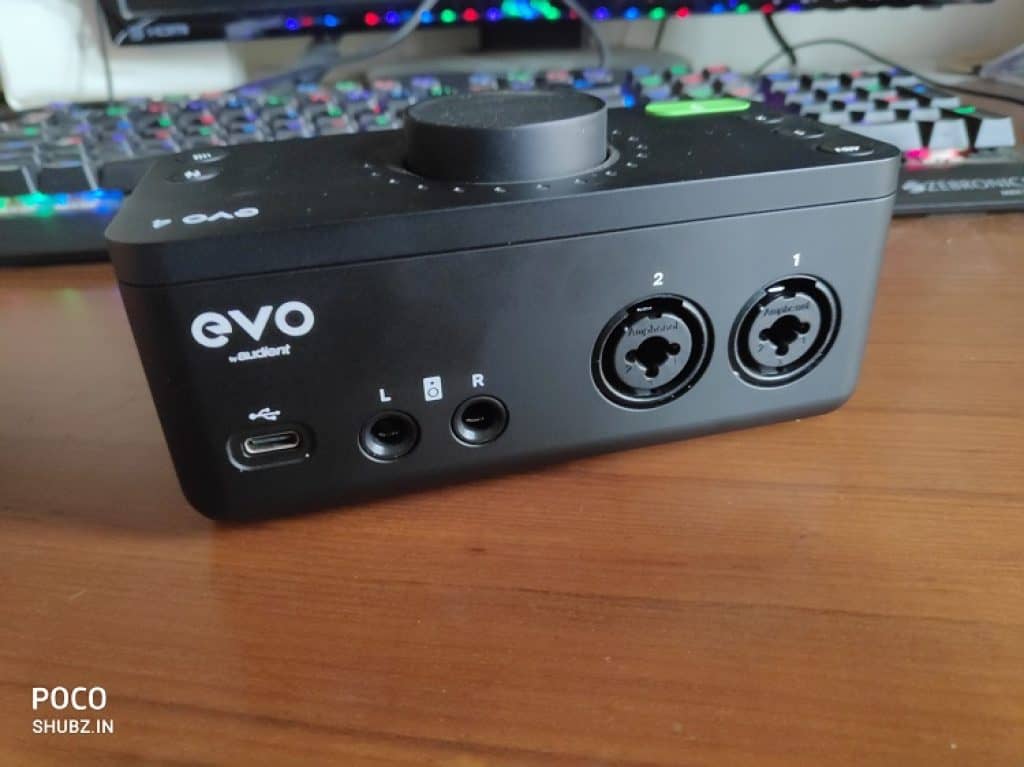 For getting audio in and out , there are 2 inputs where you can connect microphones using XLR cables or quarter inch jack connectors ( for keyboard , drum machine ).
To power up your condenser microphone, you just need to press the channel button and 48V button to activate. Which is quite easy to figure out, LED's around the dial button will turn on while you do that.
At the front of the unit, there is an instrument input, where you can plug in guitars which activates channel 1. You can have a guitar plugged into this input and mic plugged into channel 2, recording them simultaneously, Which is a great and easy setup if you're recording a song. You can listen back to it by using the headphone or speakers output. Just press the level button and adjust the dial to control the output volume. Plugging in the headphones will mute the speakers automatically, Audient calls this smart-muting.
There are some smart features embedded by EVO into this audio interface, which help in setting your input levels for your microphone or instrument. You can just press the smart gain button (Green) and the channels that you want to set the gain for. Then press the smart gain button again, you will see the LED flash around the dial. Which means that it's ready to analyse. Next, you can sing your loudest section. The Evo 4 will analyze the levels, it will set the right amount of volume and smart gain button will flash once again to indicate that the levels have been set. You can also just set the gain levels manually, by just pressing the channel number and dialing up or down the knob as per your requirement.
On EVO 4 you can also link both channels together by pressing them at the same time. You can also mute any output and use the monitor mix button to toggle between the inputs or computer output.
For gaming, streaming, podcasting there is a loopback function which will enable you to record your game audio and microphone audio simultaneously. For podcasters, EVO 4 can record the output of your Zoom meet and your microphone together.
Also Read :

10 Best Guitar Amplifiers in India

Best Bluetooth Speakers For Home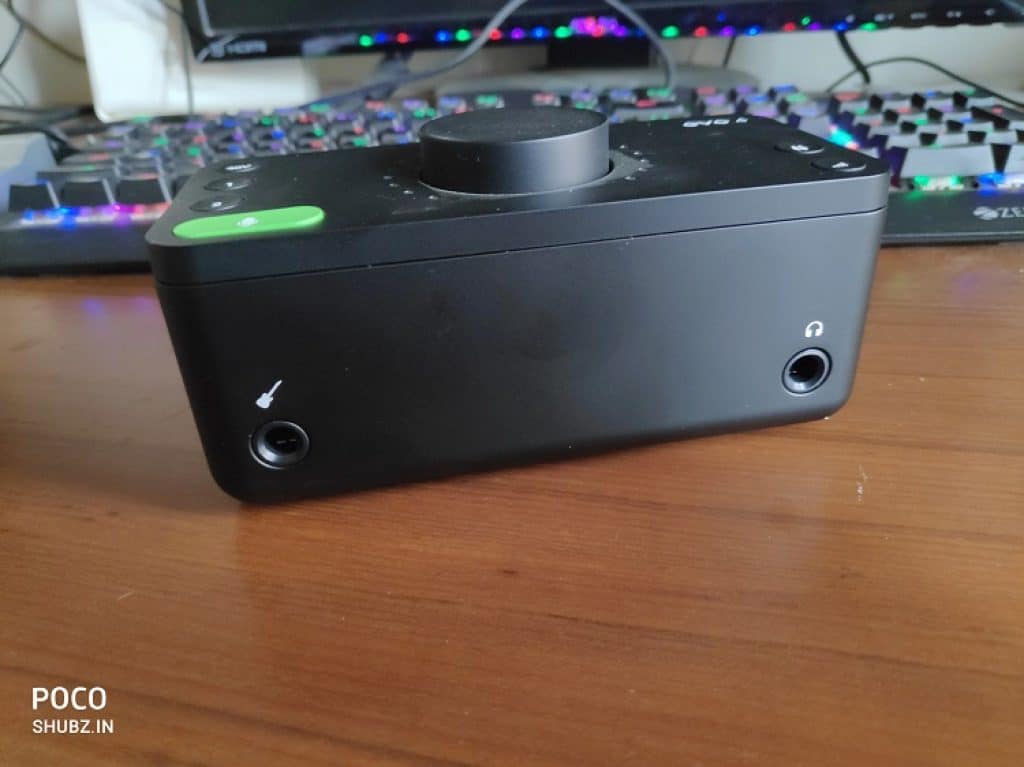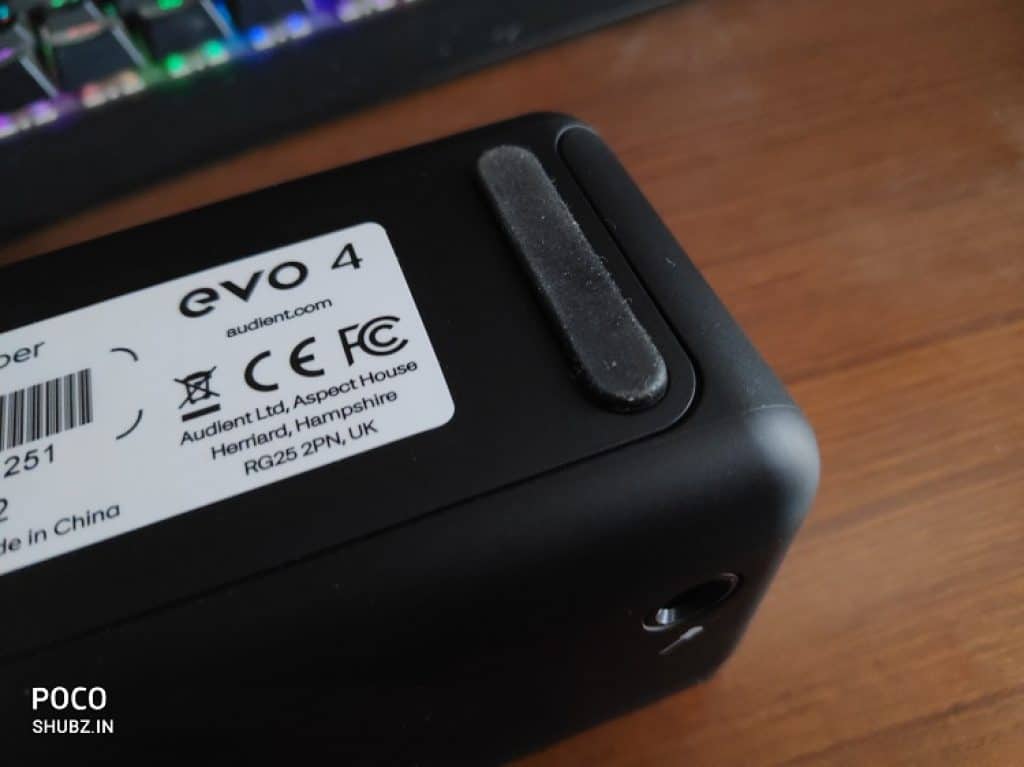 The build quality can be a bit quirky, as the body is mostly plastic. It also attracts dusts on surface, which is easily visible. As you can see on the base, the two rubber strips to provide grip can also get dusty. Working with the single dial can take some time to get adjusted, but later on, you might stick to this as compared to multiple dial setup.
The dial has a nice tactile feel to it with every step of rotation and has decent size with bright LEDs around the dial. Being a compact device with so many great features at this price point, this comes highly recommended. The build quality of the box can be improved for getting more premium feel, but you do get a 2-year warranty with the EVO 4 Audio Interface.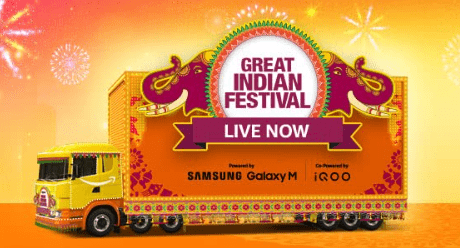 Rs.

12,590

Rs. 14,400
2 new from Rs. 12,590
in stock

Also Read :

9 Best Electric Guitars in India