One of the best ways to get a good Instagram feed is by using a good quality camera. Sure, you can always use your smartphones to capture the views and then post on Instagram but it is no secret that smartphone photos are no comparison to a DSLR photo or mirrorless camera photo.
With a camera, you get more control over your picture settings as you can set the shutter speed, aperture, ISO, and a lot more to capture the perfect photographs. But which DSLR should you choose to get the best Instagram pictures?
We understand that it is not easy to choose the right DSLR for taking Instagram pictures as there are just so many options available in the market. This is why we have compiled this list of the best DSLRs for Instagrammers based on their price, features, and other important factored.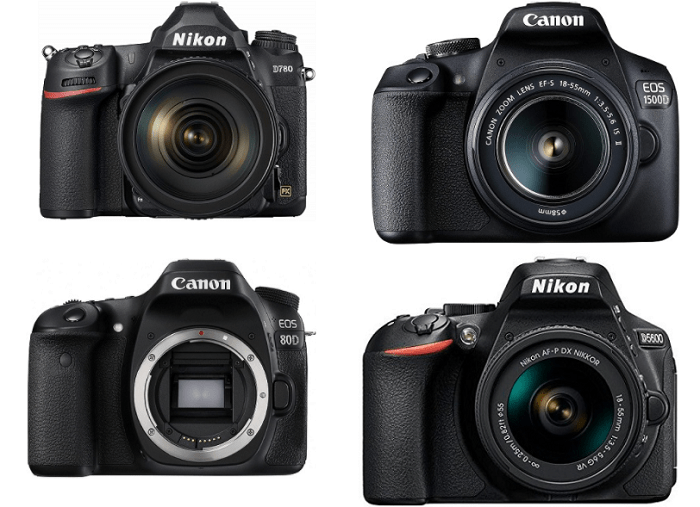 Factors to Consider When Choosing a DSLR
Before we share our list with you, here are a few top factors to keep in mind when looking for the perfect DSLR for yourself.
Sensor Size – First and foremost, you need to check the sensor size of the DSLR and choose the one that would suit your needs. Generally, larger sensor size is advised over a cropped sensor as it helps you get crisp and detailed shots every time.
Size – Another important thing to consider is the size and the weight of the DSLR. Usually, DSLRs are a little bulky but there is size variation in different models. So, if you want a lightweight camera, then look for one which is not as bulky or heavy to use.
Resolution – This mainly depends on how you are going to use the camera. If you are going to take large printouts of the photos shot by you, then opt for a DSLR with more megapixels as it will ensure that the picture doesn't end up pixelated in the large size. On the other hand, for image sharing on the Internet and small printouts, you don't need to focus on the megapixels as such.
Battery – Another crucial thing to remember when choosing a DSLR is the battery life and how many shots you can take in a single charge. A few DSLRs allow you to take as many as 2000 shots on a single charge which is good if you tend to do outdoor photography mostly. So, consider your needs and choose a DSLR with sufficient battery life to suit your requirements.
Price – Finally, it is important that you keep a budget in mind when buying a DSLR for yourself as there are several other accessories and gears that you would need with it. You have budget-friendly, mid-range, and high-range options available but you need to decide what budget you are comfortable with. Don't forget that you would need to purchase other things such as a camera bag, batteries, lenses, and so on to take your photography to next level.
Canon EOS 80D
One of the best DSLRs for taking amazing shots, Canon EOS 80D offers amazing performance at an affordable rate. Canon EOS 80D has an aluminum and polycarbonate body which ensures comfort and ease of use. There are rubber grip inserts in the camera which makes it easier to hold and allows you to experiment with shots at extreme angles as well.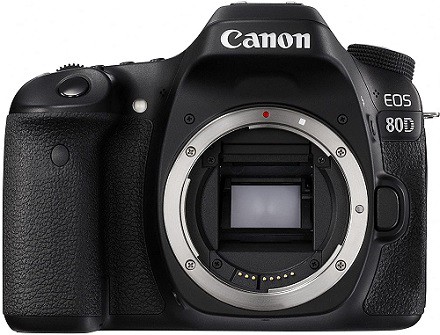 Check Price : Amazon
This product also comes with a 3-inch vari-angle TFT LCD with touchscreen functionality that allows easy menu navigation while a second LCD gives you information on the different shooting modes and battery life of the DSLR. It comes with a standard APS-C 24.2MP CMOS sensor that offers a maximum ISO range of 126000 along with a Digic 6 image processor. With its sensor and image processor, you can easily take 25 RAW images at 7fps so, it is ideal for capturing fast-moving objects as well.
In terms of image and video quality, Canon EOS 80D is quite impressive and offers images at a maximum resolution of 6000 x 4000 pixels and allows you to capture full HD videos at 1920 x 1080 pixels at 60fps. The dual point AF system of this camera makes it easy to track the subject in the frame while the 45 autofocus points ensure that the subject is smoothly tracked while video recording and live view too. There is a touch feature to focus on the subject too so that anybody can use this DSLR.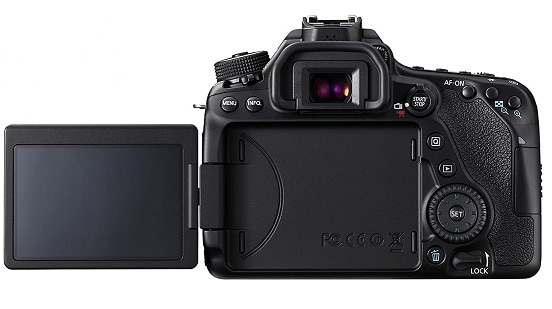 One of the best things about Canon EOS 80D is that it offers both NFC and Wi-Fi connectivity which can be used to connect the DSLR to your smartphone or laptop using wireless transmission. You can easily use this DSLR for 950 shots on a single charge and can shoot for 2 – 2.5 hours video too. Once discharged, it will take around 2.5 hours for the battery to be completely recharged again.
If you are an amateur photographer who is trying to become a professional photographer, then Canon EOS 80D is the perfect choice for you. It not only offers amazing video and photo quality but is weather-resistant as well which makes it a top choice for Instagram photography.
---
Nikon D5600
Of course, when we are discussing the best DSLRs, we cannot forget Nikon cameras which are known for their digital imaging prowess. One such amazing DSLR that you can use to click mind-blowing Instagram pictures is Nikon D5600 which is a premium mid-range budget DSLR.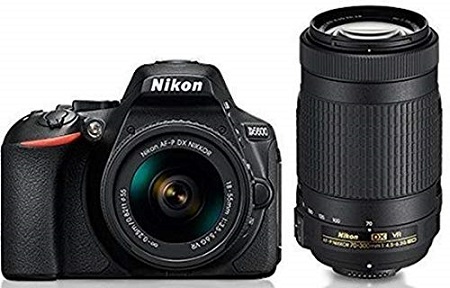 Check Price : Amazon
This DSLR has an amazing build quality with a hard polycarbonate plastic body and rubber inserts over the frame. The chassis weighs just 465 grams without the lens and there are carefully designed grooves on the camera body so that users find it easy to place their fingers and palm on the DSLR and use it. The camera also has a strap clipping option so that it is easy to carry around the camera safely.
Another great thing about Nikon D5600 is that it has a 24.2MP CMOS sensor which can take amazing dynamic shots and even improves the frame per second count. With a maximum ISO of 25,600, this DSLR is good for low light photography as well and has 39 autofocus points to ensure that the subject is properly tracked in the frame. The camera sensor of D5600 is good for both landscape and portrait photographs. Moreover, you can record full HD videos with this camera at 1920 x 1080 pixels and 30 fps.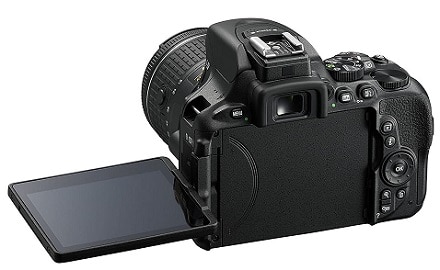 One of our favourite things about the Nikon D5600 is that it has a 3.2-inch retractable display that is touch-enabled and is great for taking shots at odd angles without wondering about the frame. Since this DSLR also offers Wi-Fi connectivity, you can easily connect it to your smartphone to transfer photos and videos without any delay.
It also comes with a rechargeable Li-ion battery that can take 1000 shots at a time and 2 hours of HD video. If you are looking for an affordable and great performing DSLR for Instagram, then Nikon D5600 is a great choice.
Canon EOS 1500D
Another great option for Instagram photographs is Canon EOS 1500D which offers great performance and is affordable. Built from ABS plastic material, this DSLR is tough but lightweight at the same time. The carefully designed contours on this camera's body make it easy to hold and use.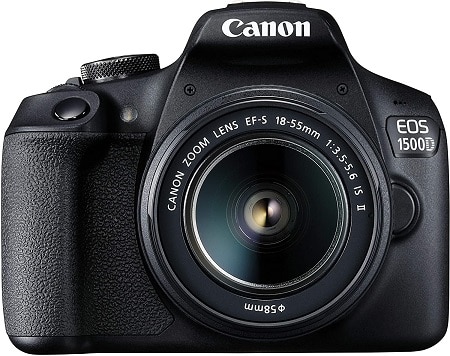 Check Price : Amazon
It also comes with an in-built flash and an external flash holder so that you can get professional lighting to make your photographs look stylish and brighter. And the 3-inch LCD is sufficiently bright and displays the shots clearly with good details.
This DSLR has a 24.2MP CMOS sensor with size 23.2×15.4mm that is good for professional photography and the sensor is quite lightweight too. Since it has a narrow field of view, it is good for zooming purpose as well. The camera offers a maximum ISO of 12800 that works great in low light conditions also. You can capture photos at 6000 x 4000 pixels in both RAW and .jpg formats and can be used to record full HD videos at a maximum resolution of 1920 x 1080 pixels and 30fps although the video quality is not as good as Nikon cameras.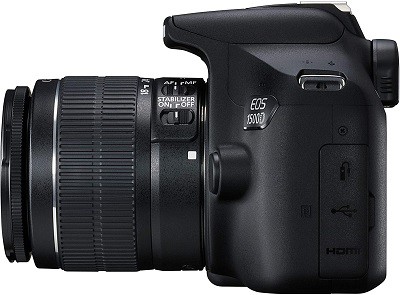 Canon EOS 1500D has NFC and Wi-Fi that lets the user connect to compatible devices such as laptops, smartphones, and so on. And one can even use the HDMI port to view the images and videos on a bigger screen. The battery life is decent of this camera with 600 shots in a single charge but using Wi-Fi and NFC can significantly lower the battery life.
This is one of the best entry-level DSLR cameras that you can get under 40,000 INR to take brilliant photographs for your Instagram account.
Nikon D780
If you are looking for a full-frame DSLR to take Instagram-worthy pictures, then you should definitely check out Nikon D780. This is a mid-range DSLR with a rugged body that makes it easy for photographers to handle and is also includes a lot of features that can be found in mirrorless cameras.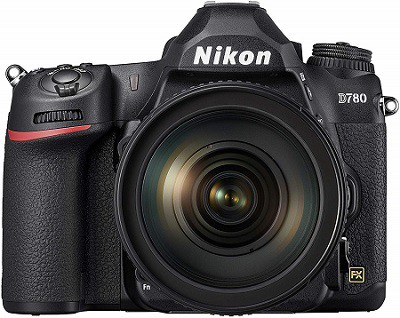 Check Price : Amazon
One of the best things about this DSLR is that it can be used with F-mount lenses so you have a wide range of lens options to choose from. This camera comes with a 24.4MP sensor and allows you to take amazing 4K videos too.
It also features a 3.2-inch display with touchscreen functionality that makes it easy to make the frame at odd angles as well. With this DSLR, you can easily take 7fps in the normal mode and 12fps in the live view mode so, it is good for capturing fast-moving objects in the frame too.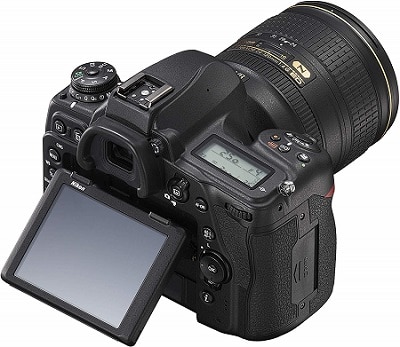 Another great thing about this DSLR is that it includes features from Nikon D850 such as a 180k RGB metering, scene recognition system, and a lot more. With a maximum ISO of 51,200, this DSLR is great for low light photography as well and the Wi-Fi and Bluetooth connectivity ensures that you can connect the camera to a smart device and transfer media.
You can take around 2,260 shots on a single charge with D780 and can even charge the camera using a USB Type-C cable. Although it is a little bulky, this camera is weather sealed and is perfect for rugged use, and is a great option for anyone who is serious about photography.