What makes a gaming headphones best ?
It's the soundstage and comfort to get all those amazing sound affect , enjoy surround sound.
They are stylish in looks , your friends are always awed by them. Plus if your a streamer then your audience loves the RGB's and cool look of headphones.
Well , if you are a gamer then gaming keyboard and gaming headphones are a must. Since the gaming headphones market is so volatile and prices are always changing. Considering this we have also handpicked some of the best deals.

Rs.

799

Rs. 1,499
2 new from Rs. 799
in stock


Rs.

2,399

Rs. 2,999
1 new from Rs. 2,399
in stock

10 Best Gaming Headphones Under 2000 in India
And keeping the basic prerequisites in mind we have sorted out just the best 10 over the ear headphones to enhance your gaming experience.
1. EKSA E900 Wired Stereo Gaming Headset
Over Ear Headphones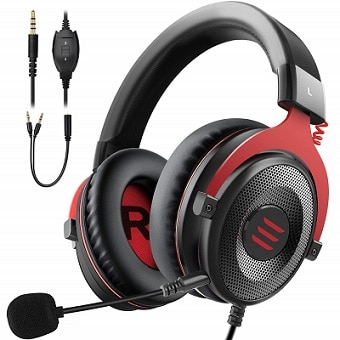 The gaming headphone market has come quite far with lots of new offering. Earlier it was so hard to to get a decent gaming headphone in this price range. But not any more , so many good brands have come up with budget gaming headphones like Eska.
We have picked this EKSA E900 headphone as number one in our list due to the best value for money offering.
This headphone is good for gaming , has decent amount of bass. The mic is detachable , delivers your voice crisp and clear to your team in game. It just looks so stylish , so much better than your normal headphone.
Also Read : 10 Best Gaming Headphones Under Rs. 5,000
It's actually quite amazing that ESKA is able to deliver such a beast at such low price to Indian gamers. The ear cushions have enough padding to keep your ears comfortable while gaming.
What else does one need in a gaming headphone? Right now ESKA is giving upto 2 years of warranty on this headphone. If I was buying for myself , this is the gaming headphone that I would buy.
Check Cheapest Price : Amazon
---
2. Kotion Over the Ear GS410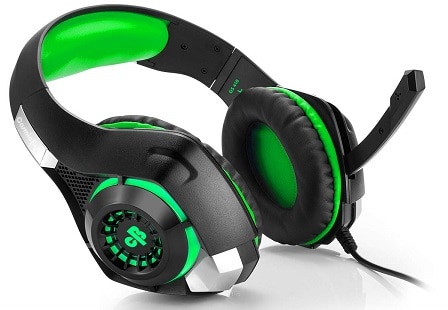 Ever had a glimpse at one of those super cool looking gaming headphones ?
These gaming headphones from Kotion are quite comfortable with good bass. They look stylish and come in lots of different color options.
You will have to handle these headphone with care , as being so low in price the built quality can be a bit of concern. So make sure that you don't damage these to make them last longer.
A 2.1m long cable that also has an analogue volume lever attached on it is quite suitable for adjusting the sound levels.
The downside here though, is that these are a bit heavy for carrying around, else there won't be a chance left for you to complain about these headphones.
Buy Now From : Amazon
---
3. Steelseries The Sims4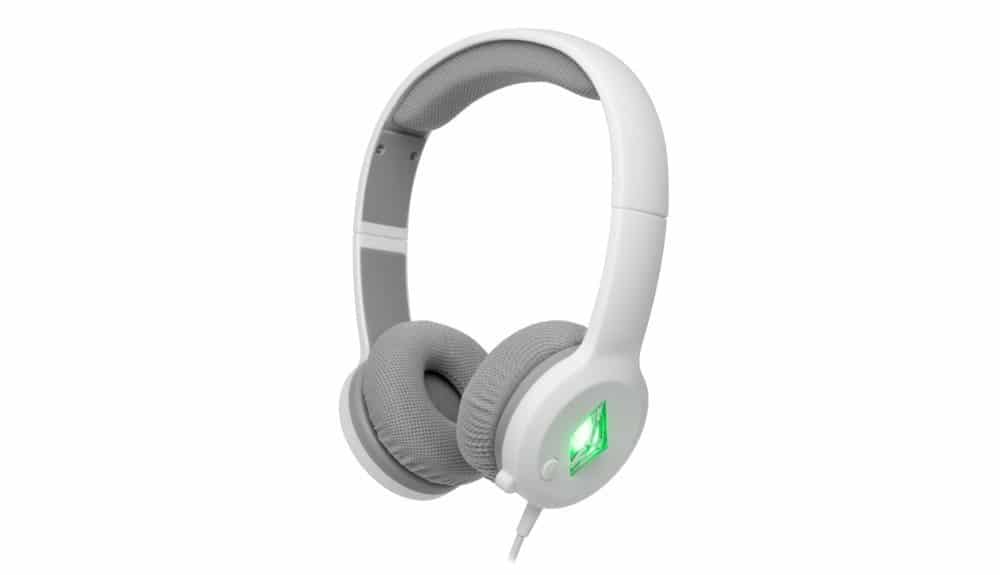 1) Premium ear cushions with weightless headsets. The body feels a slightly cheap due to plastic built but very durable.
2) Good sound quality and excellent mic works perfectly in sync.
3) Steelseries Sims4 is the one product which fits in here. The over-the-ear circumaural closed headset provides a crystal clear voice quality and utmost comfort.
Also Read : 10 Best Laptop Under 60,000 in India
4) The cozy earcups and the extra foam padding below the headband makes sure that you never have to adjust or 'fine-tune' your headset position every now and then.
Buy Now From : Amazon
---
4. Zebronics Stingray 1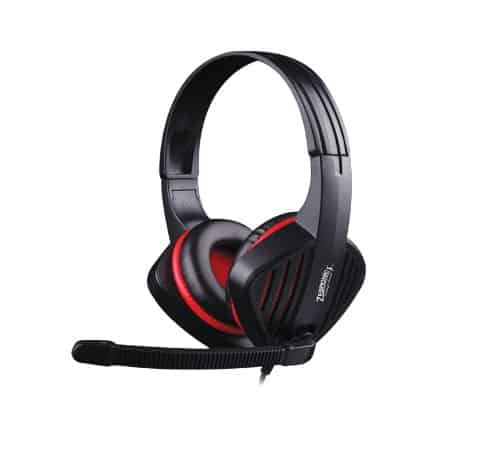 1) Zebronics is not a name that people these days are unaware of.
2) Gaming is great and also works perfectly with smartphones.
3) The triangular outer housing looks elegant especially in the red and black tone.
Also Read : Best Budget PC built Under Rs 25,000
4) It also sports a 40mmdriver unit with a hefty impedance of 32Ω.
5) Flexible microphone.
6)And having mentioned all these, they are pocket friendly! What else?
Buy Now From : Amazon
---
5. Motorola Pulse 2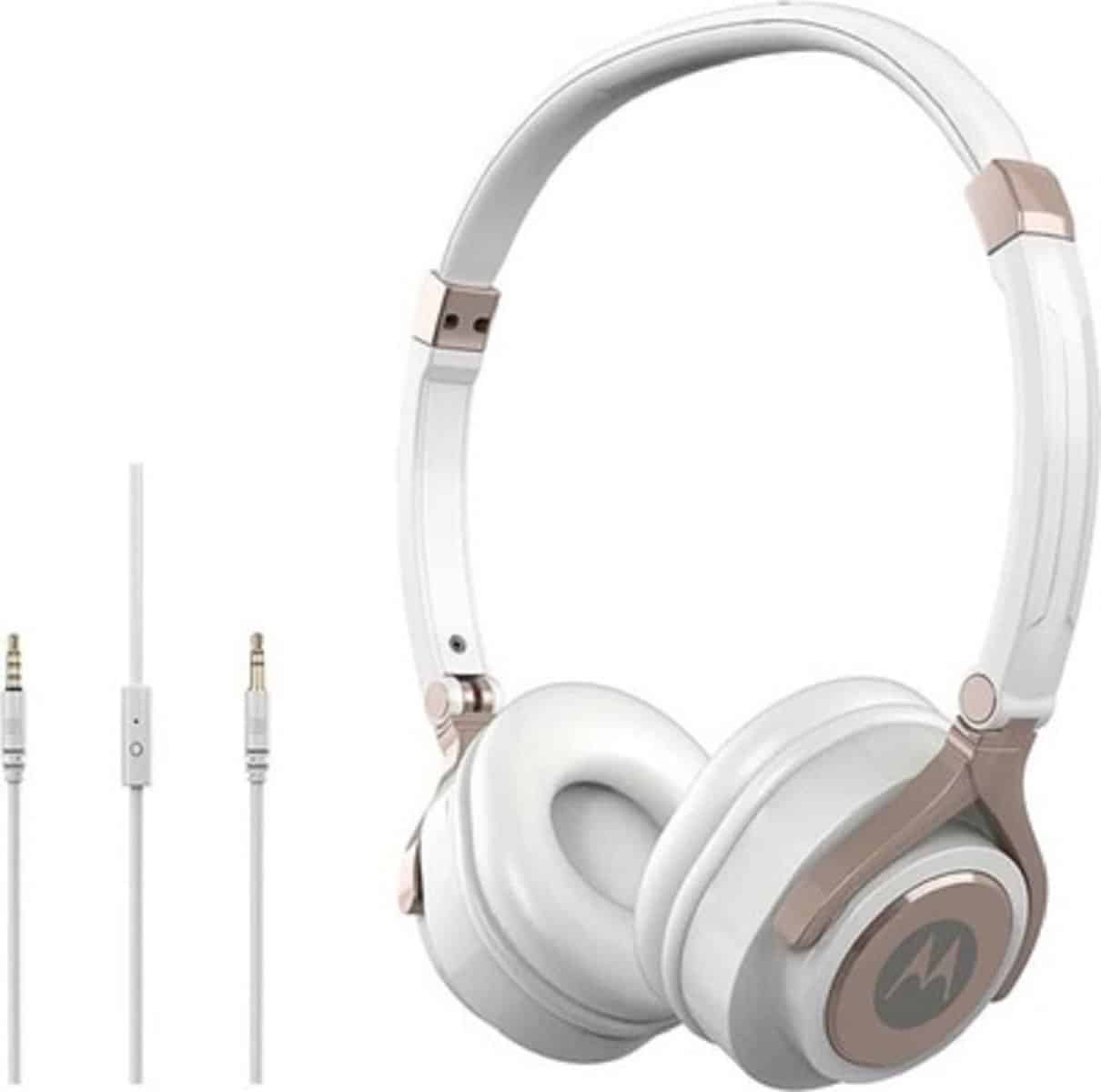 1) A hello from Moto everyone! Simplicity is at its best is what reflects from the Motorola Pulse.
2) Having a compact and a lightweight structure these could easily be your travel companions so that you needn't 'adjust' each time you go out anywhere for a gaming expedition!
Also Read : 10 Best Gamepads Under Rs. 10,000
3) Quite comfortable , you can use it for hours and your ears won't pain at all.
4) If you are looking for something in a good price range, this product is worth a go.
Buy Now From : Amazon
---
6. Kotion G4000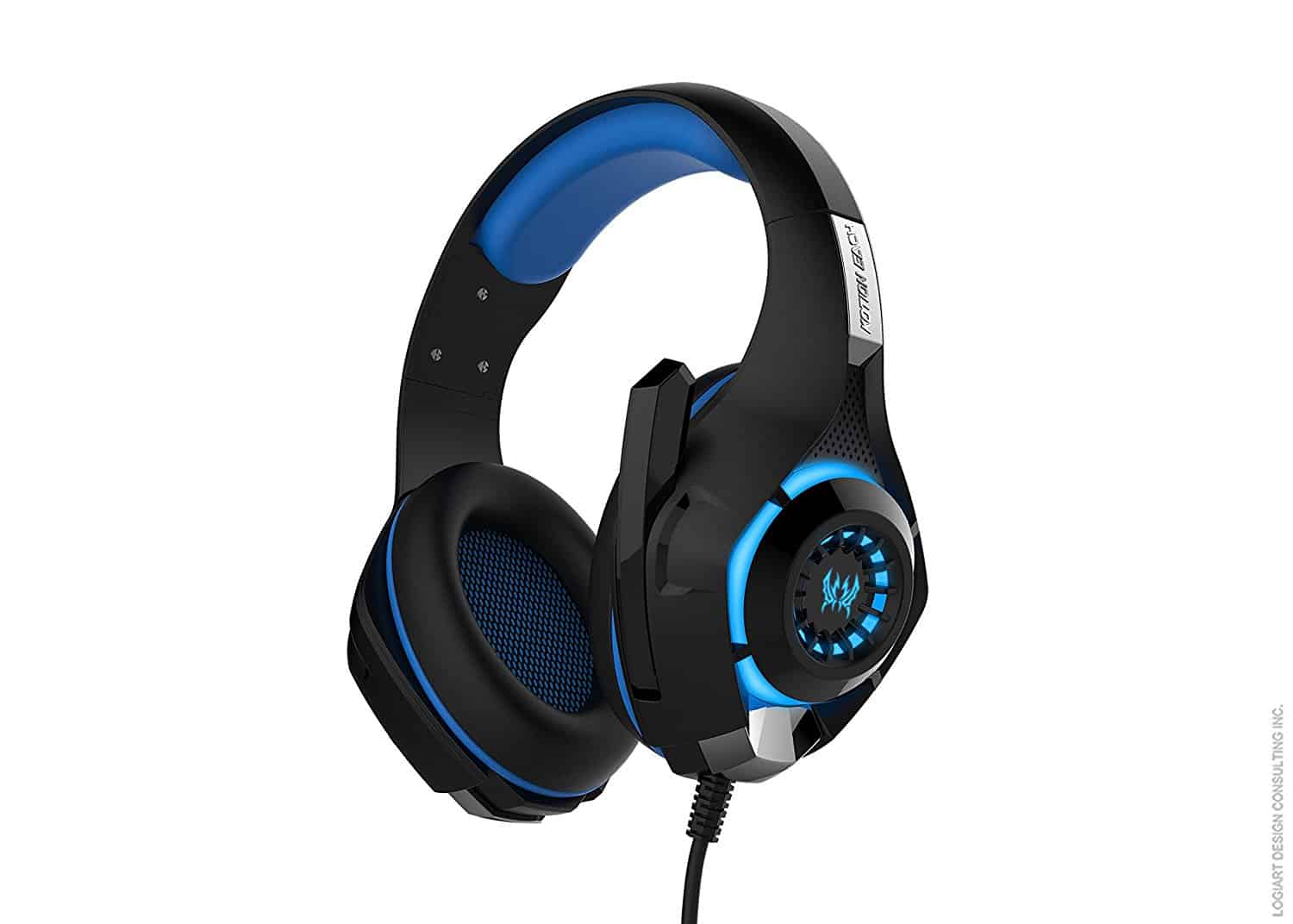 1) A big brother to the GS410 is the G4000 headphones. The same sporty and stylish look incorporated with a couple of more tweaks to the design and form factor makes the G4000.
2) There are exuberant LEDs on the top and sides to make your gaming look even more 'gamely'.
Also Read : 10 Best Mechanical Gaming Keyboards Under Rs. 10,000
3) Also here, there is a rotary volume controller which is a very convenient way to control your volume on-the-fly without having to trouble the source volume.
4) Mic is foldable , which protects it from any damage. Sound quality too good for this price range.
Buy Now From : Amazon
---
7. Redragon Garuda H101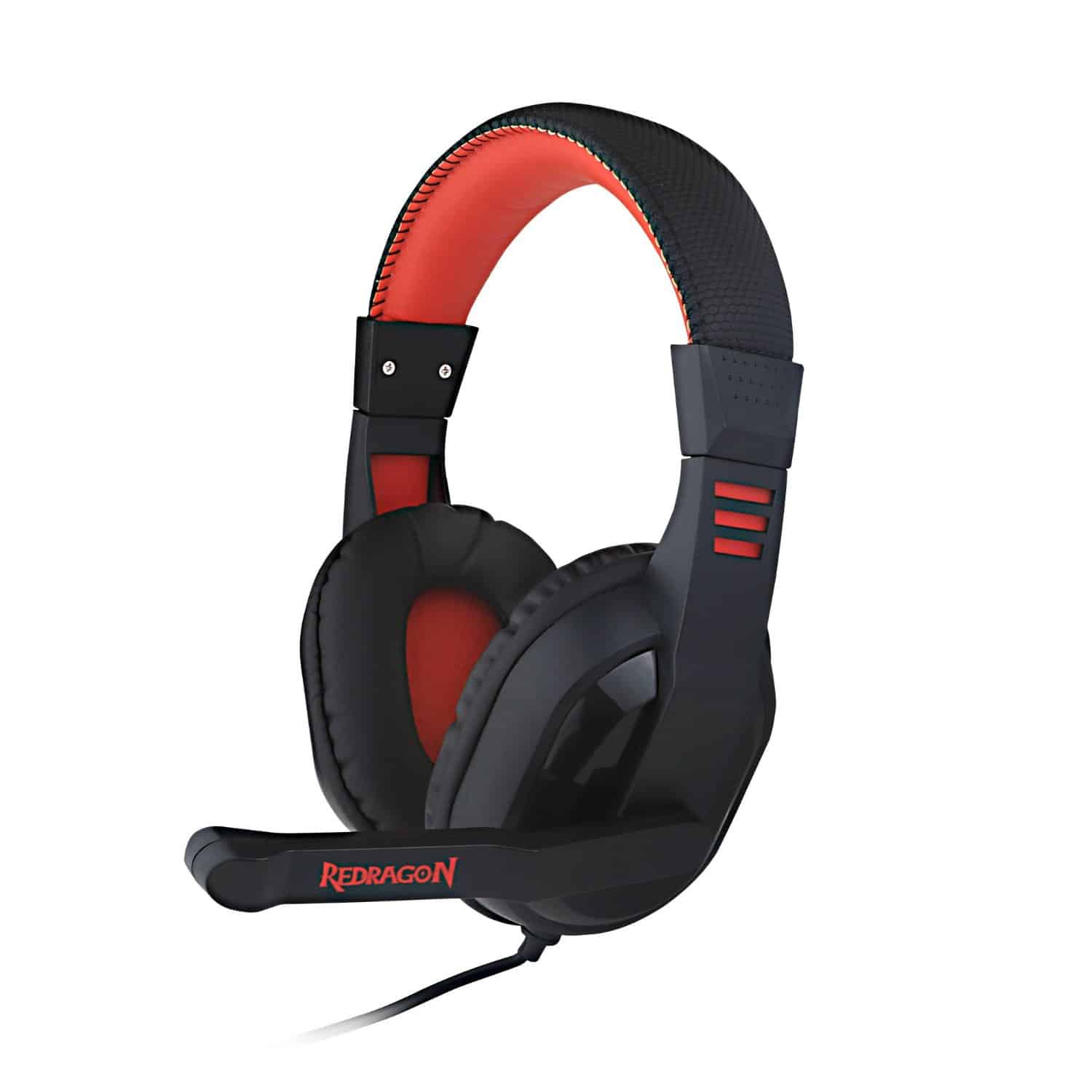 1) To start with, this red dragon is packed with a heavy 50mm diameter neodymium dome driver to deliver high fidelity audio along with excellent clarity throughout the entire frequency range.
Also Read : 10 Best Professional Gaming Mice Under Rs. 2000
2) The company claims of a 'high impact vibration' feature which presumably should be like a VR thing for audio which gives a more realistic touch to the gaming sound effects.
3) Ambient noise isolation is also not an issue with the breathable foam memory ear cushion. All in all – worth the investment!
Buy Now From : Amazon
---
8. SA 708 Power Basic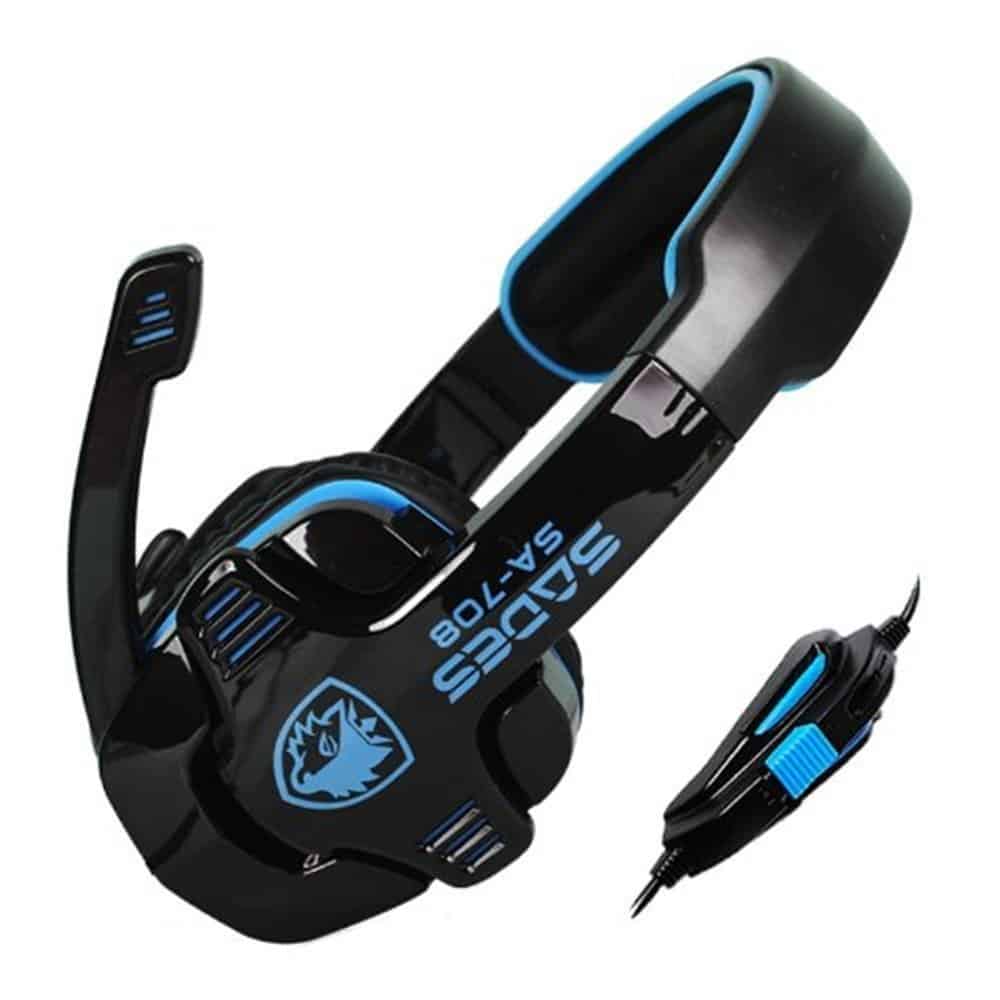 1) Okay we had a red monster previously; similarly so, here is a blue one!
2) The SA 708 are unique, well shaped headphones with foldable microphones which is capable of taking input signals from 360 degree range.
Also Read : 10 Best Ultrawide Gaming Monitors in India
3) The 3.5mm audio jack connector here is split on both sides which thereby ensure that you don't always have to carry the wire tangling around the headphones.
4) And lastly, the smooth PU leather cushioned earpad and headpad makes them comfortable wear continuously.
Buy Now From : Amazon
---
9. Envent Boombud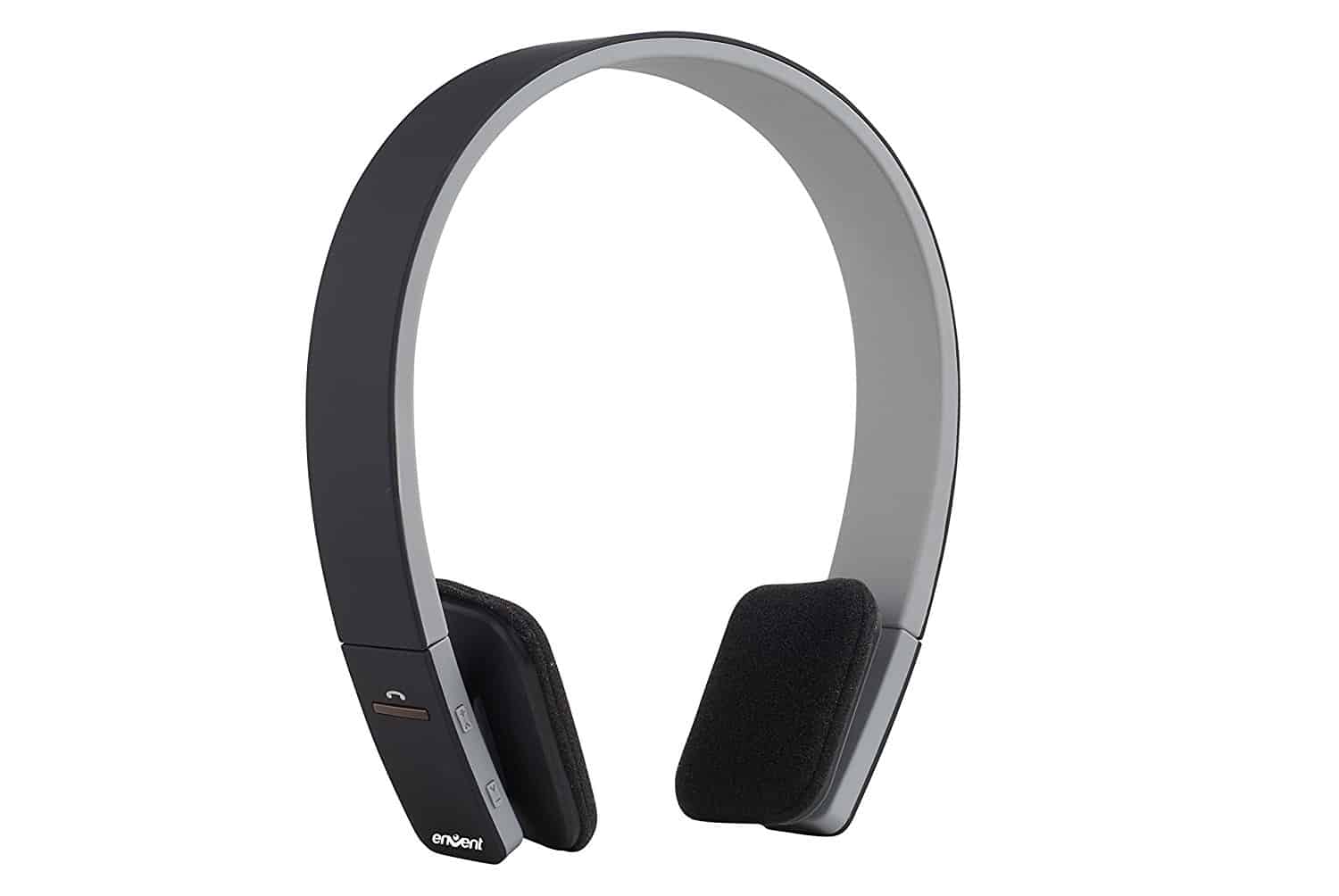 1) For those lazy carefree (not careless!) who don't want all the mess of wire and cords carrying all around while gaming, this is the one product for you guys.
2) Minimally designed yet elegantly crafted, these Bluetooth headphones won't let you down with their long stamdby time for about 200 hours.
Also Read: 10 Best Laptop Cooling Pads in India
3) Obviously we don't recommend you that much gaming uninterruptedly (:p) but when you convert it into usage time it rounds up to about 10 hours.
4) Yes a whole COD or CounterStrike session can be easily covered and still you will have a lot of juice left in your headphones!
5) Yes the wireless thing comes at a price though; these are not as dashing as the monsters that you read and seen above.
6) But if you really want a pocket friendly headset and quench your gaming thirst at the same time, go for the Boombuds.
Buy Now From : Amazon
---
10. Kotion B3506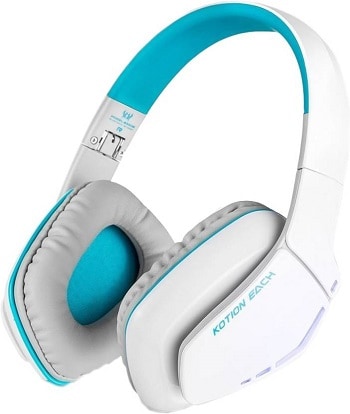 1) Don't want to get into the web of tangling cords without losing the typical 'gaming' feel? The wireless version of Kotion is your pick here.
2) Featuring the latest Bluetooth V4.1 and having a range of 10m these high definition stereo headphones provide exact and natural sound.
3) The standby time is about 8hrs which serves quite the purpose. And also otherwise, there is an aux cable in the box which lets you use them as wired headphones too.
Also Read : Best NAS Device in India
4) Its closed protein ear cushion blocks noise in almost any environment for better guaranteed comfort.
5) Well there is almost no need of discussing the technicalities about this one; scroll up and you shall find it ☺
Buy Now From : Amazon
---
Other Competition
Dragon War GHS003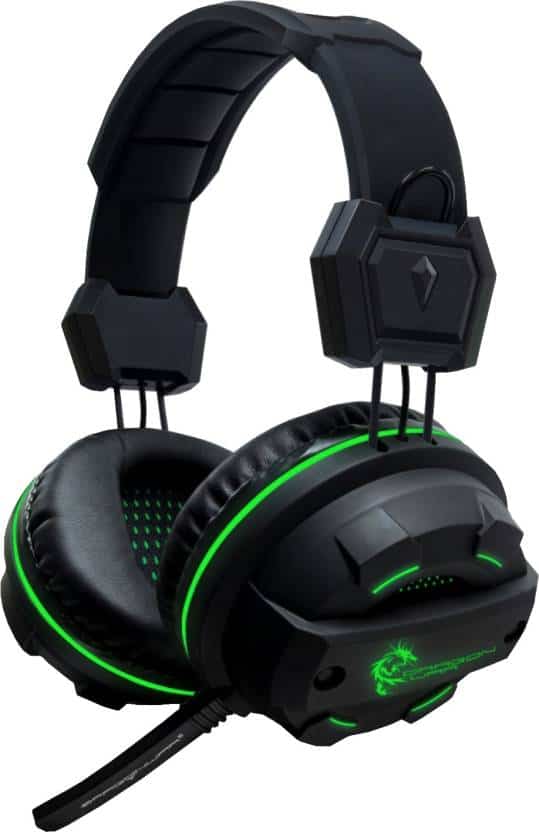 1) Last but not the least, is another beast! This headset is the last born of the brand Dragon War, only working on PC and powered by a simple USB connector.
2) The Beast is a circumaural gaming headset which offers a better immersion, thanks to its vibration function (almost similar as mentioned earlier in Redragon Garuda headphones).
3) Kill zombies, destroy the boss, and finally feel the emotions of your characters through your mouse, but most of all through your ears!
Also Read: 10 Best USB Microphones in India
4) The description seems as if it is all happening quite literally though isn't it? Well as a matter of fact, IT IS.
5) Moreover, you can also personalize the vibration levels that you feel along with the volume of the headphones.
6) The headset suits perfectly your head thanks to its well-studied ergonomics and its adjustable headband.
7) And no worries if you want to carry them all around; just fold them inwards and you are ready to go!
8) If you have the bucks, and want to spend it on some absolute quality product, this is your dragon right here!
Buy Now From : Flipkart
---
So gamers, tell us what do you think of all these products? Are they really worth it or are they more than worth? Do let know; till then happy gaming!
Happy Gaming!
---
Which headphones have the best soundstage ?
Ans: Superlux HD668B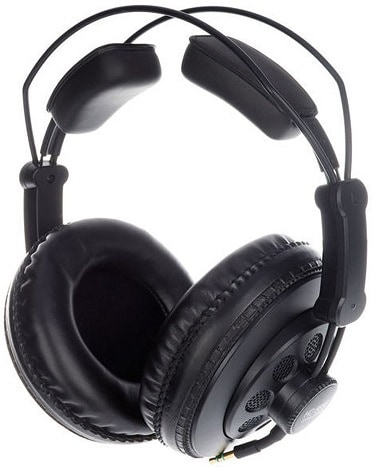 Also known as Gaming Headset Killer !
This headphone can give you the most exaggerated soundstage that you will ever find for this price. Just buy them before someone else reading this article does.
However to make them more comforatble you will need to change their pads to Brainwavz memory pads.
For a cheap mic buy Zm-Mic1
And there you have the perfect gaming headphones which can beat all high end gaming headsets.
Okay so this time we have got a special treat for the gaming geeks around.
Be it online or offline, gaming as a whole is escalated to another level when you have the company of best in class headphones, gaming headphones to be precise.
More In Ear Headphones
More Over Ear Earphones

Rs.

799

Rs. 1,499
2 new from Rs. 799
in stock


Rs.

2,399

Rs. 2,999
1 new from Rs. 2,399
in stock

Please do comment below to add your suggestions and feedback.
Thanks.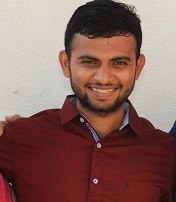 About The Author :
Bio: Hanging out with headphones and flirting with frequencies is my thing!