PC Gaming is an ever expanding realm with new technologies pouring in almost every year which mostly is an improvement over the previous generation, not only giving the consumers new lucrative options to upgrade their systems but also a temptations for more people to buy gaming PCs adding them to the infamous PC Master Race!
Though there is no limit to what one can spend on a Gaming PC but there are always some sweet spots that offer more than enough configuration options to satisfy the varied class of gamers.
One such configuration we'll be listing in today which is a Gaming PC under Rs 100000 or Rs 1lac or Rs 100K for those who have trouble counting the number of zeros there!
Points Kept in Mind
1) The configuration is aimed at high end gaming and not just at 1080p gaming so all the games should run comfortably at high to medium settings on resolutions over 1080p.
2) We are aiming for 144Hz gameplay aswell as VR Gaming so the system should pack enough horsepower to handle all of that for smooth gaming.
3) Upgrades should be easy for the chosen components and not mean changing multiple components just for the sake of one such as a processor.
4) The components not only should be compatible and not create a bottleneck for each other but also not be a bottleneck for other peripherals like a high resolution or high refresh rate monitor.
5) As we are using substantial amount of money here so the system should be more than capable of handling just gaming and should be able to do much more just in case required by the user.
All of this is worth mentioning so as to give you a clearer picture of what we are aiming at here.
---
Best PC Build Under 100k in India
Also Read : Best Ryzen 5 Laptops in India
Having a big budget helps you a lot while building a new PC. But do you know that it is also a big problem? You might be asking how. The answer is simple, when your budget increases, you have more options to choose from. And, it could really be tough to make up your mind in those instances.
To tackle this issue, we have already researched on your behalf. And, we have gone ahead and made a list of the parts and components of the best PC build under 100K rupees. So, if you have a budget of 100,000 rupees for your next PC build, then this post is for you.
Without wasting more words, let's jump right in…
CPU : Ryzen 5 3600X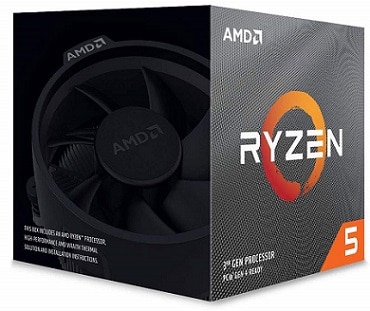 At the heart of every gaming PC is a CPU and to do the gaming you need a decent enough CPU to handle those heavy games. Lately AMD has been killing it at the CPU market with their value for money CPUs that provide an exceptional number of cores with multithreading for a reasonable price range and have become quite well favoured in the PC gaming and even console gaming scene. This is where our choice for this build comes up. We have gone with the AMD Ryzen 5 3600X.
The Ryzen 5 3600X is an overall great CPU. It's a 3rd generation Ryzen CPU based on AMDs own Zen 2 architecture and built on a 7 nanometer process. It has 6 cores and 12 threads that means multitasking won't be an issue with this one at all. The base clock speed of 3.8 Ghz which honestly is a lot for gaming but if that doesn't satisfy your need for power, you can overclock it to 4.4 Ghz. It only requires only 95 Watt of power to operate and comes with a Wraith Spire heatsink fan in the box which can handle the temperature of this CPU. That means you don't have to hunt for a third party CPU cooler necessarily. It doesn't have an integrated graphics card so you will need a seperate graphics card but we have a great recommendation for you shortly for that.
It has complete support for dual channel RAM and it is compatible with DDR4 RAM with the clock speeds as high as 3200Mhz. Now AMD loves it's fast RAMs so pairing this CPU with dual channel 3200Mhz RAM will give you a great experience and we have a recommendation just for those RAM in our guide too. It comes with an AM4 socket and supports all motherboards of A300, A400 and A500 series.
It's a great CPU and will just give you an amazing gaming experience while handling other tasks as well with ease.
Notable Features
Can be overclocked to 4.4Ghz
Comes with a Wraith Spire Cooler
Support for PCI Express Gen 4.0
---
CPU Cooler – Deepcool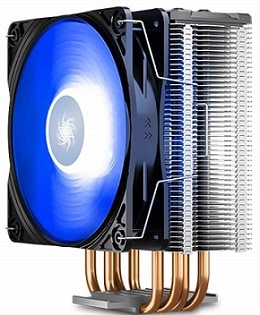 By default, the CPU we have chosen comes with a fan in the box. Of course, you can use that if you want to. However, if you want to keep everything tidy, you should use a 3rd party CPU cooler. And, in this case, we have picked the DeepCool Gammax CPU cooler.
It is totally compatible with our CPU and motherboard. One of the cool features of this is that it comes with an RGB fan. So, it will not only keep your CPU cool but also illuminate your system. For the price, this is a beast.
Notable Features:
It comes with 1 year warranty
This one has an RGB fan
It is equipped with 4 copper pipes for better heat dissipation
---
Also Read :

Best Gaming Monitors Under 20000 in India
Motherboard – GIGABYTE B550M DS3H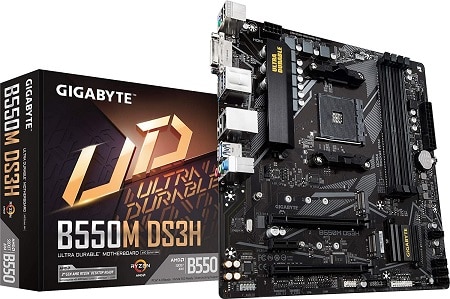 When it comes to the motherboard for the AMD Ryzen 5 3600 CPU, there are a lot of options to choose from. Now, we have chosen the popular GIGABYTE B550M DS3H motherboard. But why? The answer is simple. It has some of the best features in this price range.
First of all, it is compatible with our system. Next, it comes with a PCIe 4.0×16 slot. In addition, it also comes with both NVMe PCIe 4.0 and 3.0 M.2 connectors. That way, you can use internal SSD for additional high-speed operation. You will also love the inclusion of RGB Fusion 2.0 on this motherboard. At the back, it features 1 DVI-D port and another HDMI port.

Rs.

10,199

Rs. 14,999
2 new from Rs. 10,199
in stock

You can add up to 128 GB RAM in this. So, if you are thinking about future-proofing your PC, you can get this one. It also has various useful features like temperature monitor, voltage detection, fan speed detection, fan fail detection, overheating warning, and even fan speed control (if you're cooler supports this feature). Overall, you can go with it without any hesitation.
Notable Features:
It supports RGB Fusion 2.0
Comes with 3 years warranty
It is compatible with up to 128 GB RAM
---
RAM : G.SKILL RIPJAWS V 8GB DDR4 3200Mhz x2

The reason we chose G.SKILL RIPJAWS is that it gets you 3200Mhz of DDR4 RAM at a genuinely decent price. The power consumption is about 1.2 to 1.35V. It also has a clock speed of 3200Mhz which is crucial because not only our chosen CPU supports it, AMD processors love to take advantage of RAM with higher clock speeds which makes the G.SKILL RIPJAWS the perfect choice for our build.

Rs.

2,399

Rs. 6,999
3 new from Rs. 2,399
in stock

It's usually better to have more RAM and 16GB that is 2 sticks of 8GB RAM is plenty in today's day and age. But why 2 sticks of 8GB and not a single stick of 16GB you may ask? After all a single stick might even cost a little less than buying 2 separate 8GB sticks. Well the answer to that is to get the dual channel support for RAM.
Dual channel will help optimize your PC a lot and will not bottleneck your CPU. You will get a much smoother overall experience compared to a single channel without really having to spend a lot more. But we're talking about a gaming PC so how much does dual channel help out with gaming? It can make a difference of up to a 40% increase in FPS in CPU intensive games. So now you have the answer why go dual channel.
Notable Features
DDR4 RAM with 3200Mhz frequency
Low voltage consumption of 1.2V to 1.35V
Can be overclocked to 4000Mhz
Intel XMP 2.0 ready
---
---
GPU : MSI GeForce RTX 3060 TI OC 8GB GDDR6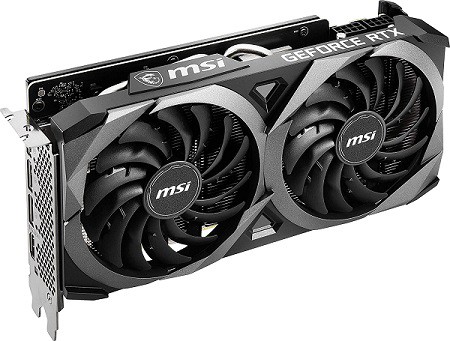 RTX is all the rage these days. But it is quite taxing. Playing games with RTX can result in lower than average performance.
Nvidia's all new 30 series of graphics cards are here to tackle that situation. The 3060 TI is an entry level 30 series graphics card from Nvidia but don't be fooled by the numbers because it is not only faster than the 2080 Super from last generation but also can beat out the 2080 TI in some aspects which is the flagship last generation GPU by Nvidia and costs about double than 3060 TI. It also doubles in the number of CUDA cores than 2060 Super and has the same GDDR6 memory and bandwidth as the 3070 and the result is a graphics card that can get you 4K 60FPS of RTX gaming without digging a whole in your pocket. The custom MSI fans keep it nice and cool and 25% increase in power consumption won't be taxing on your system.
Now in our build you're pairing this with a 3600X and a 16GB of 3200Mhz of dual channel memory so your PC will be able to handle most games easily without breaking a sweat. Most high end AAA games will run well over 60FPS on higher settings without any issues. Plus it just looks really nice and will stand out in your build.
Notable Features
8GB of GDDR6 memory
Can be overclocked
More powerful than 2080 super
---
PC Case – DEEPCOOL MATREXX 55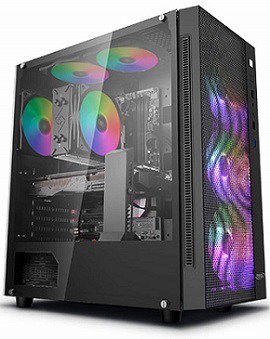 The first thing anybody will see of your new build is the cabinet. So, you should choose a PC cabinet that is eye-catching. And, to do that, you should pick one that is open, transparent, and has RGB lighting. Then again, if you are not a fan of RGB, you just need to change the fans.
This is a mid-tower gaming PC cabinet. So, it will support ATX/E-ATX/M-ATX/ITX/M-ITX motherboards. The front panel has a mesh grill. So, the light from the RGB fans will be clearly seen from the front as well as the components inside will be cooler. The left side panel features a tempered glass panel. So overall, this is a top-notch choice for our 100K PC build.
Notable Features:
Comes with free four x 120 mm RGB fans
The net dimension of this cabinet is 20.99 x 43.99 x 47.99 cm
It weighs about 8.1 kg
It comes with 1 year warranty
---
Corsair VS600 Power Supply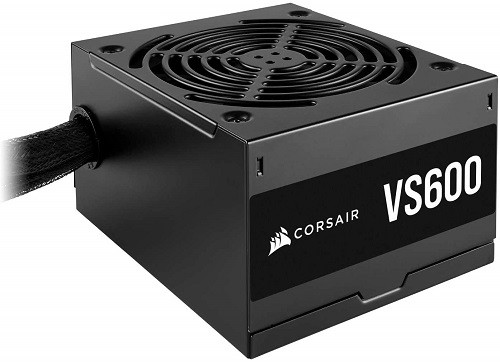 When building a PC, one thing you really don't want to compromise on is the power supply as it is the one thing powering all your expensive components. You might be well off buying a used CPU or RAM but you should always buy a new and certified Power Supply.
For our build we are going with Corsair VS series 600 Watts power supply. This obviously comes from the ever known brand Corsair which is quite a reliable and trustable brand so weI would highly recommend them. We're going with a 600W power supply to power our machine since the newer components may need a little more power. It is 80 plus certified and will fit in almost all modern PC cases without any hassle. It also has a specially designed fan curve that operates the fan without creating much noise and runs it at higher speeds on heavy stress and low speeds under light usage.
The all black finish and flat cables will not only suit the look of your PC but also make cable management easier.
Notable Features
3 years of warranty
Low noise cooling fan with dynamic speeds
Single +12V rail configuration for reliable power
---
SSD : WD Green m.2 240GB SSD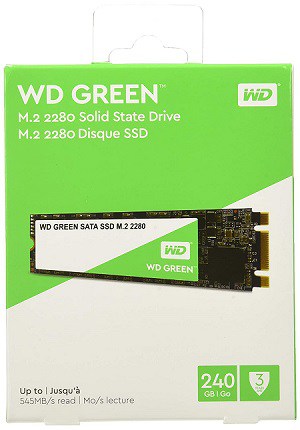 We have discussed that it's best to use an SSD with your hard drive. SSDs are comparatively faster than an average hard drive, So you won't feel any sluggishness throughout the operating system. With Windows 10 being a heavy OS it is absolutely recommended to go with an SSD.
We're going with an m.2 SSD because not only are they faster than your SATA SSDs but also priced similarly. It can be directly mounted on your motherboard if it supports it so you have one less cable to bother with in your system.

Rs.

1,922

Rs. 4,000
6 new from Rs. 1,920
in stock

A 240GB SSD is enough for just your operating system because eventually it will get updates increasing its size but so I wouldn't recommend storing any games on it.
Notable Features
Comes with a 3 year warranty
Mounted directly on motherboard
Read speeds of 545mbps
---
HDD – Seagate BarraCuda 1 TB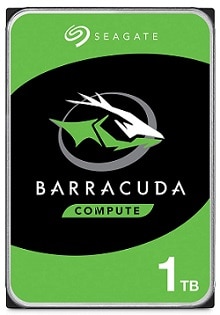 If you are building a PC in this day and age, the first choice in the case of storage options would be an SSD or Solid State Drive. But you know when you need a higher capacity of SSD, the price gets a bit higher compared to an HDD. So, it is a clever idea to choose an SSD with a small capacity.
In addition, you can choose an HDD with a higher capacity. That way, you will get the best performance without spending much. Now, we have chosen the Seagate BarraCuda 1 TB hard drive. Seagate doesn't need an introduction right now.
They are one of the most popular brands when it comes to storage solutions. This is a 3.5 inch SATA HDD. It has a 64 MB cache, 7200 RPM, and 6 Gb/s SATA speed. Because of its performance, it has become one of the best-selling HDD on the internet at the moment. So, like the other users, you can also trust the quality of Seagate BarraCuda.
Notable Features:
It is a 1 TB hard disk drive
This one comes with 2 years warranty
It has 7200 RPM and 64 MB cache
Concluding Thoughts
If you are still with us, then Congratulations to you. Because now you know all the components and configurations of the best PC build under 100K in India. We admit that this combination might not be for everyone else.
Because everybody has their different choices and preferences. However, we have tried to build a powerful PC within 1 lakh rupees that will also be future-proof. So, we hope this post will help you to build your next 100k or 1 lakh rupees PC build.
Before we go, if you have any queries or suggestions, please let us know in the comment box down below!
---
So there you have it a Gaming PC configuration for around Rs 100000 to handle all your gaming and multimedia work without blowing a hole in your pocket, well not a crater to be precise.
I haven't included the cost of peripherals like monitor, speakers, keyboard-mouse etc so you can add that according to your preferences and budget.
Also Read: 10 Best USB Microphones in India
Also for Windows keep aside around Rs 500 or so as you can get an OEM key easily for that much from many online stores and places to activate your free copy of Windows from Microsoft website.
From my side I've tried to keep everything in mind regarding this build but just in case I did forget something or you have a suggestion for the same then do drop a comment.
---
Also Read:
1) Best Gaming PC Assembled Under Rs. 80,000
2) Gaming PC Assembled Under Rs. 50,000
3) 10 Best Gaming Headphones Under Rs. 5,000
4) Best True Wireless Earbuds Under Rs 2000