We are back with another gaming PC build , this time the budget is 2 Lacs and we are going to build a highly competent gaming PC today.
One such configuration we'll be listing in today which is a Gaming PC under Rs 200000 or Rs 2lac or Rs 200K for those who have trouble counting the number of zeros there!
Points Kept in Mind
1) The configuration is aimed at high end gaming and not just at 1080p gaming so all the games should run comfortably at high to medium settings on resolutions over 1080p and preferably at 4K
2) We are aiming for 144Hz gameplay aswell as VR Gaming so the system should pack enough horsepower to handle all of that for smooth gaming
3) Upgrades should be easy for the chosen components and not mean changing multiple components just for the sake of one such as a processor.
Also Read:

10 Best Laptops Under Rs. 35,000

10 Best Gaming Laptops Under Rs 50,000
4) The components not only should be compatible and not create a bottleneck for each other but also not be a bottleneck for other peripherals like a high resolution or high refresh rate monitor.
5) This configuration is not aimed at casual gamers so the choice of components especially monitor, keyboard and mouse is such that it suits the requirements of professional or serious gamers so as to justify the amount we are looking at here.
6) As we are using substantial amount of money here so the system should be more than capable of handling just gaming and should be able to do much more just in case required by the user.
All of this is worth mentioning so as to give you a clearer picture of what we are aiming at here or what we can make in this much money.
Best Gaming PC Build Under Rs. 2,00,000 in India
Lets get started.
1. Ryzen 9 3900X
(3rd Gen , Compatible with AM4 Socket in Motherboard)
Note : No integrated graphics , Separate Graphics Card is required.
This is for high end gaming and all your video editing at super fast speeds. Now , past intel has mostly ruled the gaming segment but looks like intel's days are over.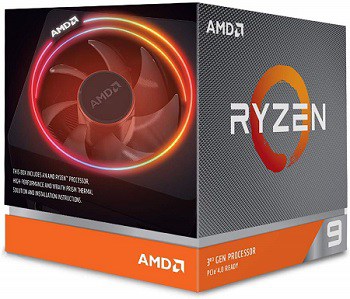 Check Price : Amazon
It has 12 Cores & 24 Threads. Supporting DDR4 , 3200MHz and 2 memory channels. This 3rd Gen processor from AMD uses twice the cache of previous generations , the GameCache feature which is designed to reduce the memory latency for higher frame rates in top titles.
AMD Ryzen Master Utility provides you with full time overclocking utility for AMD Ryzen processors.
Summing it up , they have more cores which are faster. Their compactly designed chip has enabled them to pack more. It can match the i9 9900K which only has 8 core and 16 threads.
Overall it is a beast , you will feel the power while using these may cores and threads. This is the reason why Intel has to lower it's prices to match AMD.
| | |
| --- | --- |
| Base Clock | 3.8GHz |
| Max Boost Clock | Up to 4.6GHz |
| Cache | 70MB Cache |
| TDP | 105W |
It comes with a AMD Wraith Prism Cooler , which has RGB and is good enough to keep your processor cool.
Check Cheapest Price : Amazon
---
2. Asus AM4 TUF Gaming X570 Plus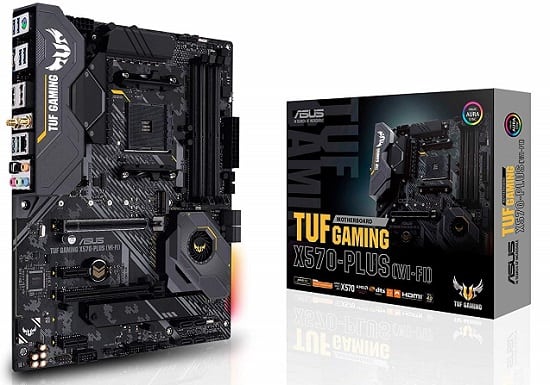 When you're building a high end PC for gaming, you need a motherboard that not only can handle the best of the best but also the one that will last you in the future upgrades too. Well this is why we opted to go for the Asus TUF X570 motherboard.
It has support for all generation of Ryzen chips including the 5th series so if you ever decide to upgrade then you just need to update the Bios and you're good to go. It has a Digi+ VRM and a Pro cool socket for the best durability and since SSDs are the way to go in the future, it comes with 2 x PCI express gen 4 M.2 slots.
For cooling it comes with a whole suite of heatsink for the VRM, M.2 and an Active PCH Heatsink alongside a hybrid fan header. It also comes with Gigabit ethernet support and Intel 2×2 802.11 ac Wifi and Bluetooth 5.0, for ports you get a USB 3.2 gen 1 and gen 2 ports and for enhanced Audio for VR gaming you get 8 channel HD audio codec but you can't have have an expensive gaming PC without a little bling so it does come with Aura Sync RGB. Definitely a must for your setup.
Notable Features:
Comes with Wifi And Bluetooth 5.0
Dual M.2 SSD slots
8 channel audio codec
USB 3.2 gen 2 ports
---
Also Read :

10 Best Gaming Headphones Under Rs. 5,000

Bluetooth Earphones Under Rs. 1000
---
3. Gigabyte GeForce GV N 3080 Gaming OC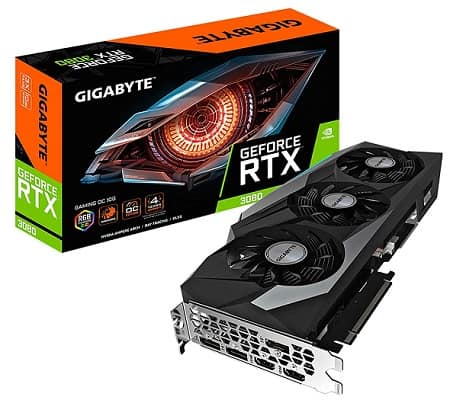 Nvidia's 3000 series is all the rage nowadays and we have got one of their top of the line cards for this build. This is where you'll be spending most of your budget. This is the Nvidia 3080, successor to the 2080 and it dominates the 2080 and even the 2080Ti. Nvidia claims twice the performance over 2080 and although that doesn't hold true, you get a performance upgrade of somehow from 30 to 70%.
It comes with 3rd gen tenser cores and clocked at 1900Mhz with 10GB of GDDR6X RAM with 320 bit memory interface so expect 4K gaming with ray tracing on at 60fps on ultra settings. Yes this is what this GPU is capable of and this powerhouse of a GPU doesn't stop flexing its muscles just there, it also comes with optics render times which means it is capable of 3D rendering under significantly lesser time than its predecessor.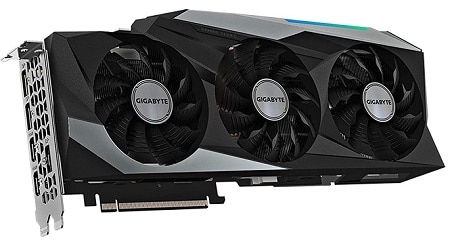 For cooling, this Specific Gigabyte version comes with 3 alternate spinning fans which Gigabyte calls their Windforce cooling system and it also has RGB too which is always a nice addition to lighten up this Monster this GPU is.
Notable Features:
10 GB of integrated GDDR6X Ram
3 fans with alternating speeds
3rd generation tenser cores providing higher performance
About twice as powerful as 2080
4. Deepcool Castle 240RGB V2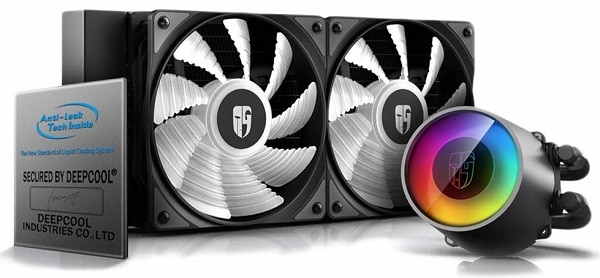 To keep our powerful processor cool even in heavy loads we are opting for a liquid cooler from Deepcool. The Deepcool Castle has a pure copper block for heat dissipation and an E shaped micro water channel design for better heat circulation for all AM4 CPUs.
It comes with 240mm radiator and addressable RGB which gives a flowing effect when running. RGB of the fans and CPU block can also be synchronised with the motherboard if the motherboard supports it and the RGB can also be controlled by the included wired controller.
Notable Features:
Anti Leak technology by Deepcool
16.7M true colour RGB system
240mm radiators
Supports all AM4 CPUs
---
5. G.skill Trident Z RGB DDR4-3600MHz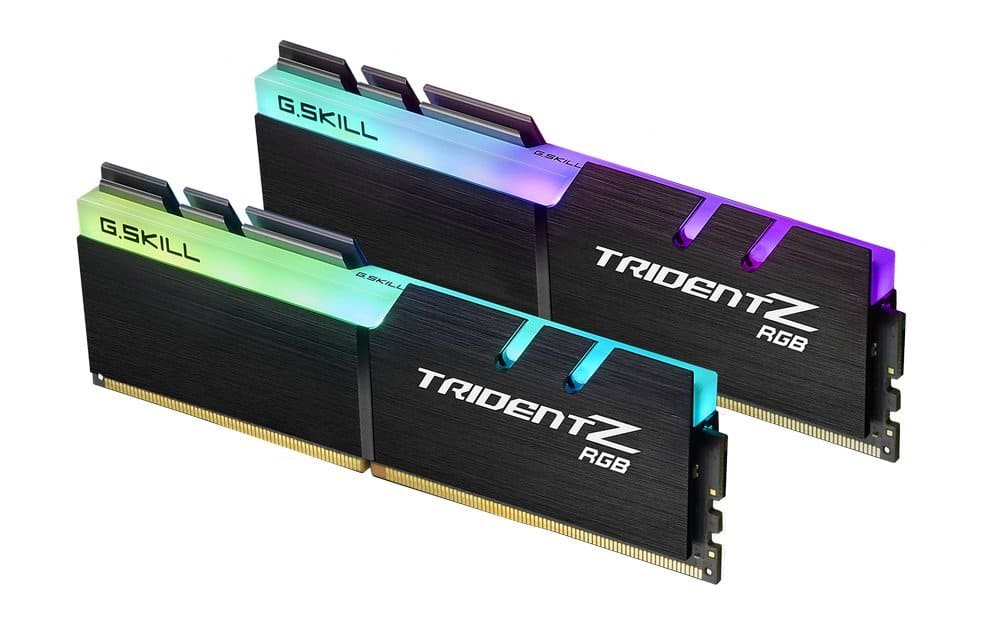 Today for gaming 8GB is the bare minimum that you should have in your PC for playing games at respectable setting or else it creates a huge bottleneck even if you've got everything else in place! For that matter we'll be using the legendary G.Skill Trident Z RGB 16GB 3600Mhz memory kit which constitutes of two 8GB DDR4 stick so you get two RAM sticks working in dual channel for superior performance at very tight latency timings. (Tested Latency : 16-16-16-36)
3600Mhz is not only a high frequency but when we talk about gaming at high resolutions such as 4K then 3600Mhz is what we should be looking at for smooth performance.
Not to mention the RGB implementation is best in class and the colors, patterns etc can be configured and synched by using the motherboard itself for the perfect eye candy of a gaming PC.
Check Cheapest Price : Amazon
---
6. Western Digital Blue PCIe NVMe SSD 500GB

Having your operating system on a SSD is quite a necessity these days, not only it brings down the boot times considerably but also having some applications or games on an SSD will make them load faster. The reason we went with a NAND based SSDs is because they are way faster than the SATA based SSDs.
The one we are using in this build is a Western Digital Blue NVMe SSD. I know it's a mouthful but the reason we went with this one is because it provides about 4 times faster speed than it's SATA counterpart and this is what Westerm Digital claims. With read speed up to 2.4GB per second. Moreover this can be directly mounted on your Motherboard so you don't have to hassle with the wires. 500GB should be enough for the OS and another game. One of the reasons we chose the Asus TUF motherboard is for it's dual NVMe slot so you can add another SSD in the future if you'd like.
Notable Features:
Read speed upto 2.4 GBps
5 years of warranty
Low power consumption maxing out at 3.5 W
Also Read :

10 Best Internal SSD for Laptop/PC in India
---
7. Seagate Barracuda 2 TB
(3.5 Inch SATA 6 Gb/s 5400 RPM 256 MB Cache)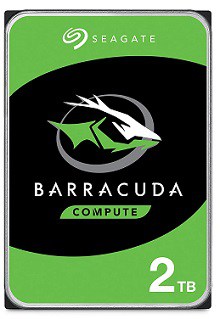 Since we are building a PC it is quite obvious that you would be watching movies and listening to music as well along with downloading a bunch of other stuff from the internet so we need a HDD here for which we'll go with the Seagate Barracuda 2 TB for its long line of trusted quality and service that it offers at a very reasonable price.
The 2TB HDD spins at 5400 RPM so you won't feel it slowing down or spoiling your experience even if you play a multi-GB Blu Ray rip over your monitor or TV due to slow load/buffer time.
Check Cheapest Price : Amazon
---
Also Read:

10 Best Laptop Cooling Pads in India

LED Gaming Keyboards Under Rs. 5,000
---
8. Cooler Master MWE 750 W 80+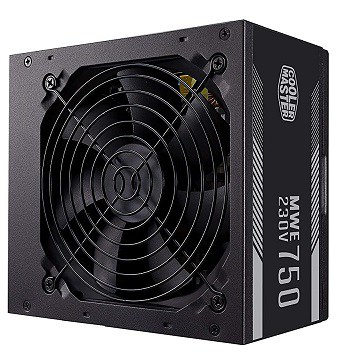 To power our this expensive build you will need a dependable power supply, cutting back on other components won't be a big issue but you should not cut back on power supply and always go for a brand that is reliable when it comes to PSUs. So we chose Cooler Master MWE 750 W power supply. To power our PC even in heavier loads we decided to go with a 750W power supply as it will be plenty enough going with the components we chose.
The MWE comes with 80+ certification so you can expect 80% efficiency with low to standard loads. The 120mm HDB fans in the power supply cools based on the temperature of the PC allowing lower power consumption and quieter noise levels. It also has a silent mode where the fans will not spin when the PC is in less stress or on standby but i wouldn't recommend using it as our PC is using quite power hungry components that can heat up really fast.
Notable Features:
Silent mode (Fans only run when temperature rises)
Flat black cables for better management
80+ certification for 80% efficiency
---
9. Cooler Master MasterBox TD500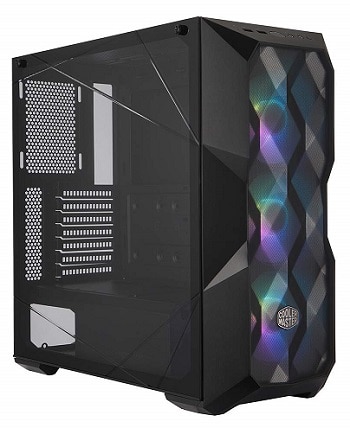 Since we're going with an ATX motherboard, we will go with a full size cabinet that has ample space for our components so they don't get all cramped up. This Cooler Master Cabinet not only supports ATX motherboards but also looks great with its 3D polygon mesh design at the front which provides an efficient air flow but also filters out dust.
It has 3 addressable RGB fans at the front behind the polygonal mesh to improve the air flow and give the cabinet a unique look no matter which direction you look at the mesh from. It has a crystalline tempered glass on the side which is claimed to be durable. The most important reason we went with this build is because it has ample room 410mm graphics card, a 165mm CPU cooler, and up to a 180mm PSU in length provides room for upgradability and support for seven 120mm fans and 360mm radiators at the front and top of the cabinet.
Notable Features:
Support for 7 120 mm fans and 360mm radiators
Polygonal mesh to filter out air and dust
3 ARGB fans at the front
Support for ATX motherboards and and ample room for upgradability
---
Accessories Recommendations Out Of 200k PC Built Budget
1. Monitor – ASUS VP28UQG 28″ 4K/UHD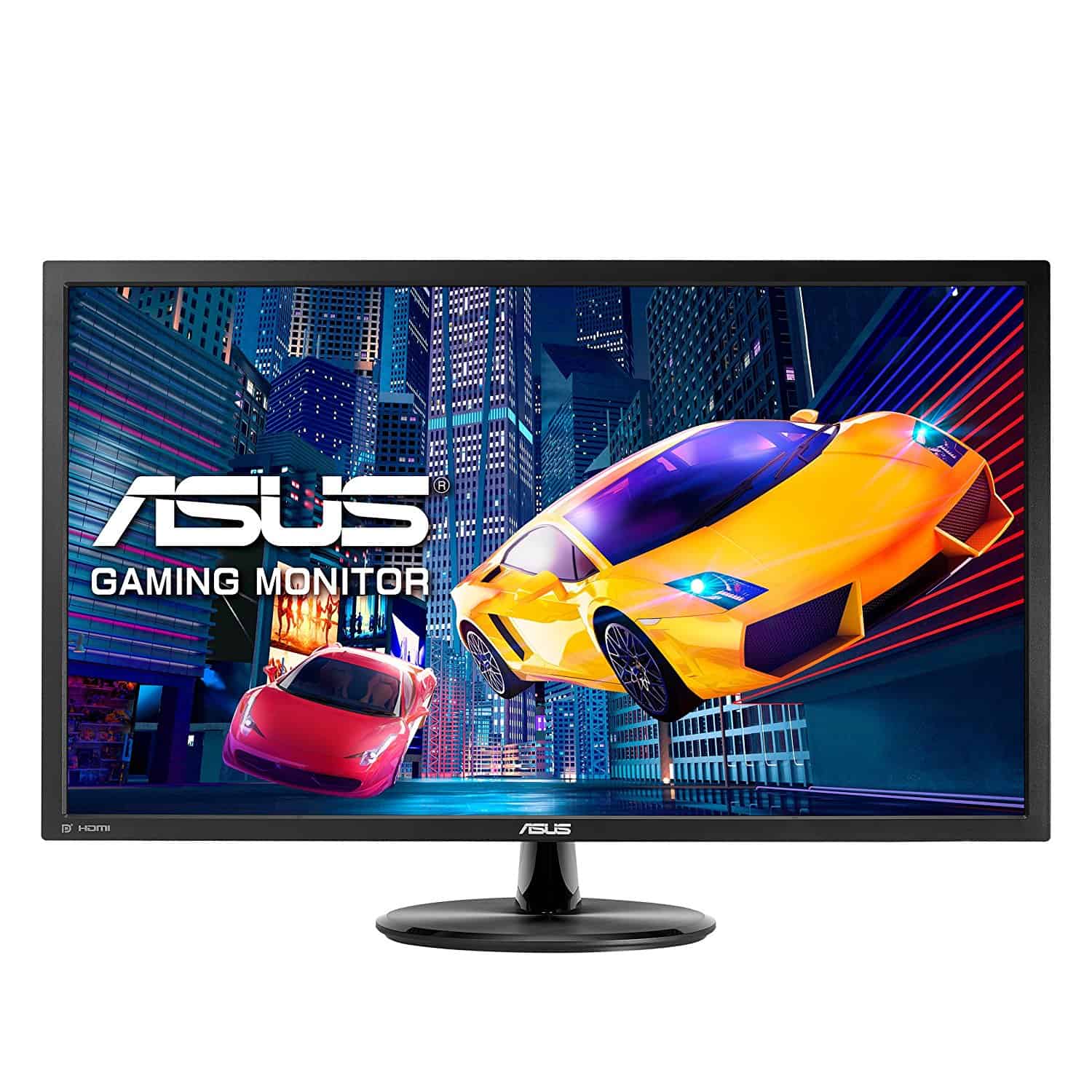 Check Price : Amazon
For a build like this we need a monitor that can justify all that sparkling new hardware so we opt for the ASUS VP28UQG 28″ 4K which is not only a 4K monitor with an IPS display for maximum viewing angle and clarity but also features a 1ms response time making it the best combination possible for that price tag.
The monitor has a very thin bezel and comes with a 3 years warranty to keep you covered nicely.
Also Read :

10 Best Gamepads Under Rs. 10,000

Best Mechanical Gaming Keyboards Under Rs. 10,000

10 Best Ultrawide Gaming Monitors in India
2. Keyboard – HyperX Alloy Elite Cherry MX Red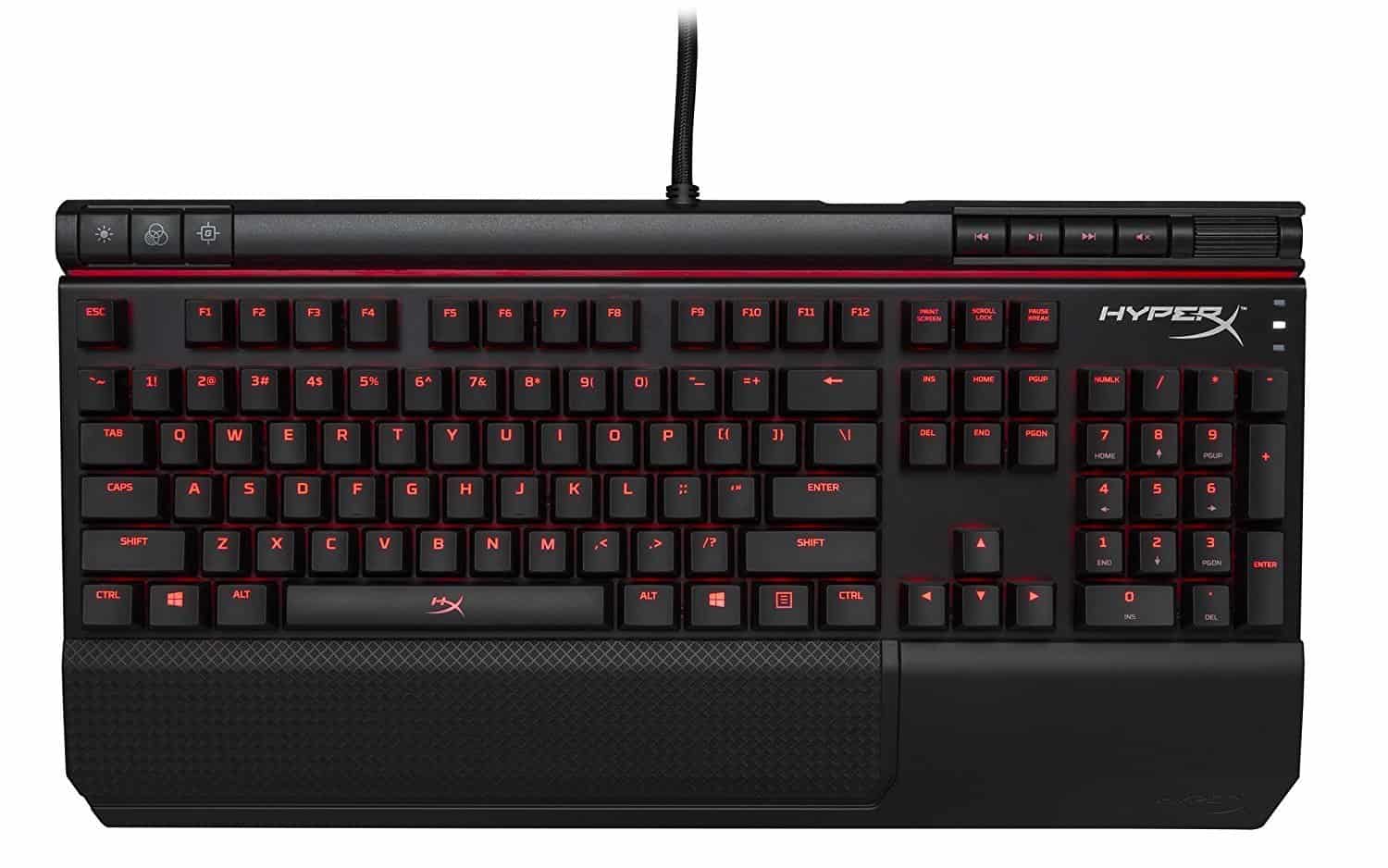 Check Price : Amazon
When it comes to fast paced gaming the HyperX Alloy has been unmatched with its matriculate designing and solid build quality.
With 6 LED effects, 18 LED light bar and Cherry MX Red and Cherry MX Brown options to choose from for the switch types the Alloy Elite is a perfect keyboard for almost any type of gamer be it FPS, RPG or even combat.
3. Mouse – Logitech G502 Proteus Spectrum RGB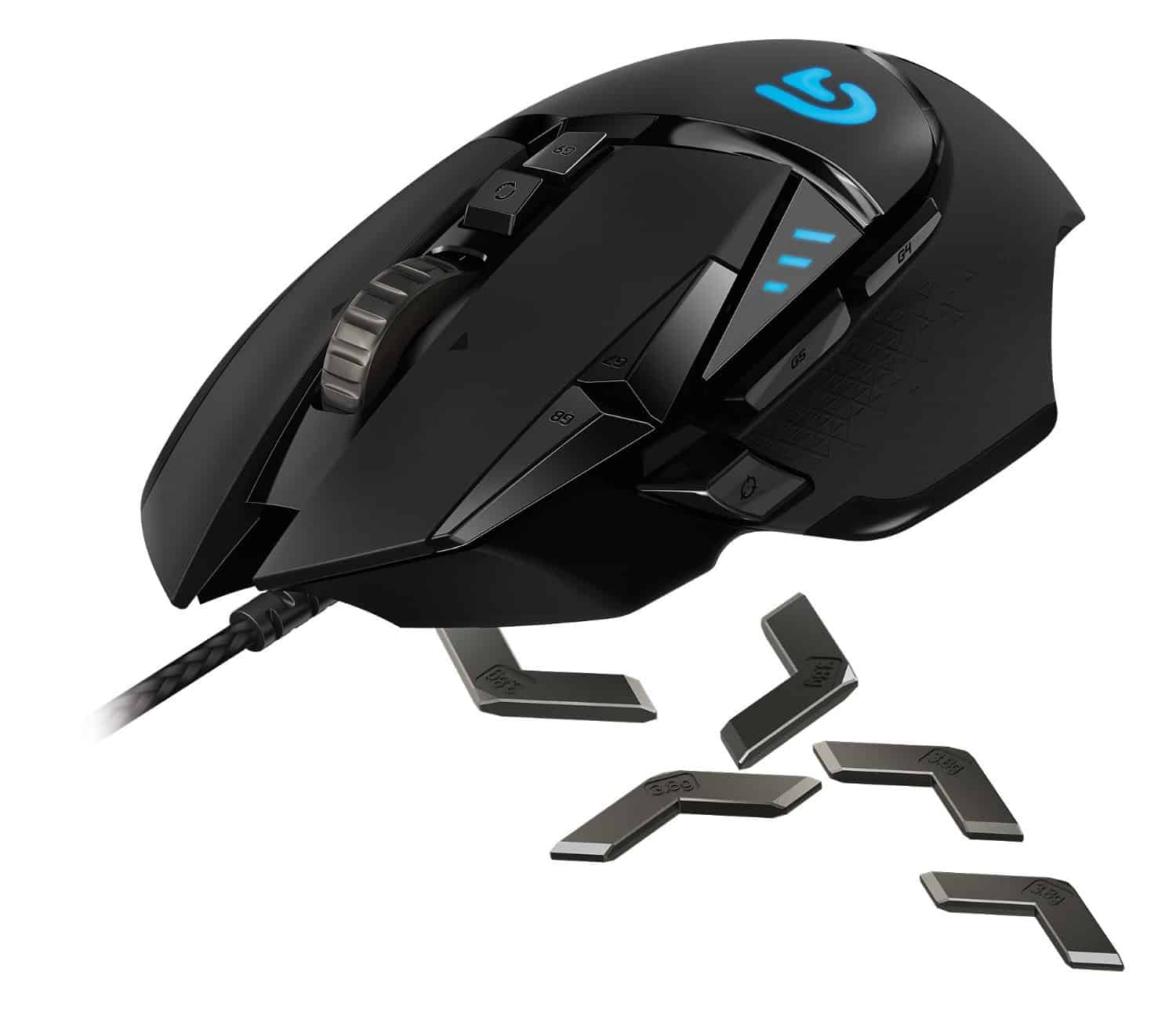 Check Price : Amazon
The veteran and ever evolving G502 features the PMW3366 sensor which is one of the most advanced optical sensor for maximum tracking accuracy. Customize RGB lighting or sync it with other Logitech G products, set up custom profiles for your games, adjust sensitivity from 200 up to 12,000 DPI and position five 3.6 g weights for just the right balance and feel. No matter your gaming style, it's easy to tweak Proteus Spectrum to match it in many ways possible.
So there you have it a Gaming PC configuration for around Rs 200000 to handle all your gaming and multimedia work along with much more that you have or haven't even thought of yet.
I have not included the cost of extras such as speakers or headphones as that vary from person to person depending upon their usage, preference and even budget. Also for Windows keep aside around Rs 500 or so as you can get an OEM key easily for that much from many online stores and places to activate your free copy of Windows from Microsoft website.
From my side I've tried to keep everything in mind regarding this build but just in case I did forget something or you have a suggestion for the same then do drop a comment.
---
Also Read:
1) Best Gaming PC Build Assembly Under Rs. 1,00,000
2) Gaming PC Assembled Under Rs. 80,000
3) Best Gaming PC Assembled Under Rs. 50,000