Inlet hose pipes are a must for fully automatic washing machines both front and top loading. These pipes remain fixed connecting tap water supply to washing machine. You should also ensure the there is good water flow as required by automatic washing machines.
So lets take a look at some models of inlet hose pipes.
1. Irkaja 5 Meter Flexible PVC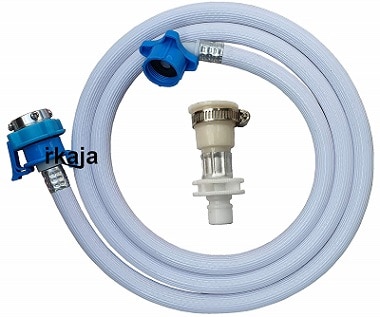 Suitable for both front load and top fully automatic load washing machines. The pipe is made of PVC and is textile braided. While adaptor on both ends are made of steel and plastic.
Adaptor 1 is fixed type with diameter of 2 cm
Adaptor 2 is expandable type with diameter 2.5 cm.
This pipe's length is 5 m and can work with washing machines with capacity from 5 kg to 12 kg.
This will surely get you a leakage free connection and get your machine working well. Some people tend to buy this model , instead of the one provided by the installation people from washing machine brand.
2. Smart Shelter 3 m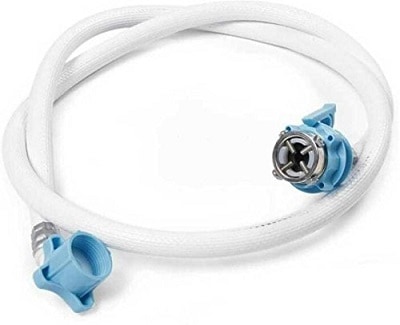 Smart Shelter is a popular brand for appliance accessories. This inlet hose pipe can work with both front and top loading washing machines.
Made of PVC , textile braided inside. Comes with fixed tap adaptor , also can work with washing machines of capacity 5.2 kg to 9 kg.
This fits with your washing machine well and ensure a leak proof water supply.
Also Read
10 Best Top Load Washing Machines in India
Best Front Loading Washing Machines