With the onset of the COVID-19 pandemic, most of us have been restricted to working/learning from home. So, you may have realized that your old laptop is just cutting it for those long meetings on Google meet or the twenty-something Google Chrome tabs you have open.
So, in this article, we will discuss worthwhile laptops that will make your work more productive and will ensure that you have a stress free day when you are doing what's important to you.
The laptops we are going to discuss are all around ₹50,000, except for the last few, which are just above that price point. These are the criteria's that were kept in mind when selecting the laptops:
Modern Processor:
We honestly cannot suggest you buy an Intel Core i7 processor just for Google chrome and Microsoft Word. But we will also not suggest the cheap Intel Athlon or m3 processors that are available in the market. The laptops that have been selected have new processors like the Intel i3 and i5,both of which are the 10th generation versions, to ensure good performance. We personally recommend the newer generation AMD Ryzen processors and we have those laptops listed too.
RAM:
Having 8GB of ram is what I would recommend for home use. Nowadays Google Chrome uses a lot of RAM, and having 4GB of RAM is just not suitable for 2020,only choose this if you are on a strict budget.
Storage:
SSD should be the top priority if you value your time. You won't find 1TB SSD laptops under the 50,000 price range, but a 512GB would be more than enough. Only go for a laptop that has an HDD if you have a need for storing large files, but I strongly suggest you go for an SSD and buy an external HDD for storing your files.
Battery Life :
Having ample battery life is crucial if you work on the go or you like to use your laptop without having to be stuck to a charger.
Graphics Card (optional) :
Let's be honest , you won't find a laptop that can play Cyberpunk 2077 at High settings under this budget. But if you are doing gaming or want to play older games that are not that graphically intensive, a GPU might be helpful.
These laptops have been carefully researched and some of them are latest product launches.
1. Mi Notebook 14
(Intel Core i5 10210U, 8GB RAM, 512GB SSD, Nvidia MX250 Graphics Card)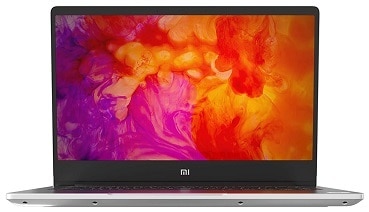 The Mi Notebook 14 is fresh off the boat in the Indian market and has specs that many would agree are pretty awesome given its price. It has an Intel i5 10210U processor, a 4 core CPU that is very good for it's class.
It has a higher boost clock than most processors in this price range,i.e 4.2 GHz. The laptop also has a 512GB SSD,which is amazing for productivity, as it will help in reducing the time taken between opening windows and shuffling through lots of Chrome tabs.
Also Read : Best Laptops Under Rs 40,000 in India
Coupled with 8GB of RAM,the laptop will run very smoothly for all day to day tasks. The icing on the cake is that it also has an Nvidia MX250 GPU,which is surprising as most laptops in this price range will hardly have a GPU.
So ,if you enjoy occasionally playing games ,then this is a huge plus.
Check Cheapest Price : Amazon
---
2. HP 15s
(AMD Ryzen 5 3500U, 8GB RAM, 512GB SSD,MS Office 2019)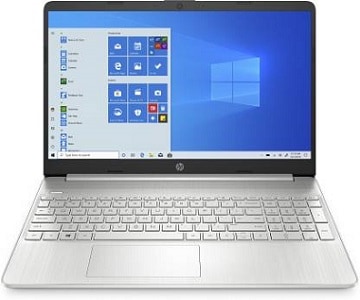 The HP 15s is a sleek looking laptop and it has specs that are very good for its price. It has the AMD Ryzen 5 3500U processor, which has a base clock speed of 2.1 GHz. It also has 8GB of RAM,which will make multi-tasking a breeze.
In terms of storage, it has a 512GB SSD, and if you like a fast laptop for doing tasks,this will help a lot. A very big bonus with this laptop is that it includes Microsoft Office 2019(Home & Student).
Also Read : 10 Best Gaming Laptops Under Rs 50,000
So if you are a student or a person who is doing a lot of typing , presentations during this time of the pandemic, this will help you out a ton.
Check Cheapest Price : Amazon
---
3. Asus VivoBook 14
( AMD Ryzen 3500U, 8GB RAM,512GB SSD)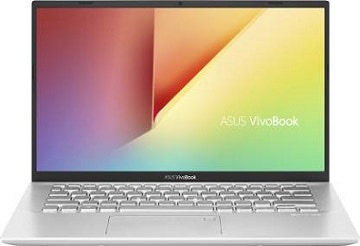 If you want specifications similar to the HP 15s but need them at a lower price, than the Vivobook 14 is a good alternative. It has basically identical specifications to its HP counterpart but there is one caveat though, it has a rather small battery.
So if you like to be away from a charger and use the laptop on its own,your time with it might be a lot less than others.
But to be honest, in this time of the pandemic, we are mostly stationary at our desks while we attend our meetings and classes ,and almost always plugged in.
Also Read : Best Gaming Laptops Under Rs 70000 in India
So battery life might not be that big of a deal for you. If it isn't, then this might be a good choice.
Check Cheapest Price : Amazon
---
4. HP 15s (lower specced variant)
(Intel Core i3 1005G1,4GB RAM,1TB HDD)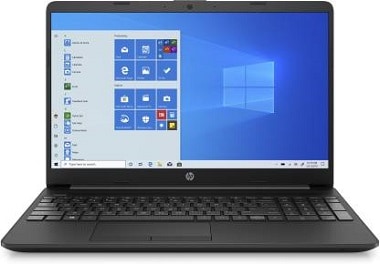 If you are on a tight budget but still want a decent laptop to do your work, then this lower specced variant of the HP 15s is a good choice. It has an Intel Core i3 1005G1 processor ,which is admittedly a bit low powered but if you are only going to be typing word documents, then you shouldn't feel that limited by it.
But it has only 4GB of RAM, so multitasking might be a bit slow, especially when you have Google Chrome open.
Also Read : Gaming Laptop Buying Guide: How To Choose the Right Laptop?
It has a 1TB HDD, so you will have lots of space to store your files and watch movies. The laptop also comes with Microsoft Office 2019(Home & Student), so that is a good deal. Since the processor consumes very less power, battery life on this laptop is surprisingly better than expected.
Check Cheapest Price : Amazon
---
5. Asus X509JB-EJ592T
(Intel Core i5 1035G1, 8GB RAM, 512GB SSD, Nvidia MX110)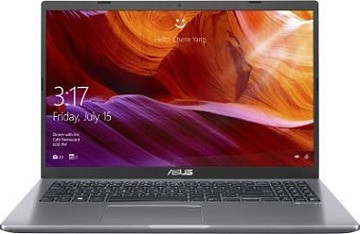 This is another great alternative if you want a laptop with an Intel Core i5 10th gen CPU. Although the Intel Core i5 1035G1 is less powerful than its close siblings 10300H, this CPU performs well in this price range.
Along with having 8GB RAM and 512GB SSD storage, the laptop also has an Nvidia MX110 GPU which will be decent enough for casual gamers, and is much better than any integrated GPU you might find in other laptops.
---
6. Lenovo Ideapad S340
(Intel Core i5 1035G1, 8GB RAM,1TB HDD,256GB SSD,Microsoft Office)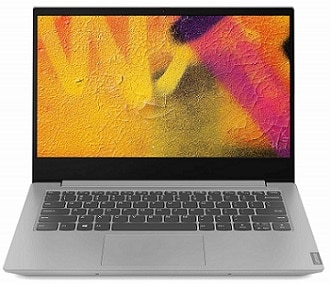 If you want a laptop that is similar to the Asus X509JB mentioned above but have storage space as your main priority then the Lenovo Ideapad S340 is a very good choice. The laptop has the same Intel Core i5 1035G1 processor, 8GB RAM, but has 1TB HDD along with 256GB SSD.
So you can put all the things that you use daily on the SSD and keep movies and photos on the hard drive. But do keep in mind that this laptop does not have a dedicated GPU so if you want to play light games then you can get the higher priced variant that has the Nvidia MX series GPU.
Check Cheapest Price : Amazon
---
7. Honor MagicBook 15
(AMD Ryzen 5 3500U, 8GB RAM, 256GB SSD,65W Fast Charger)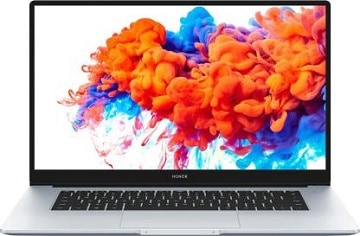 In terms of value for your money, the Honor MagicBook 15 is an appealing laptop. For a relatively low price it has most of the features of higher priced laptops. It has the AMD Ryzen 5 3500U processor but the newer Ryzen 4500U variants will also arrive in India.
Some stand out features of the laptop is that it has a fingerprint reader on it's power button and also has a 65W fast charger to quickly juice up your battery when you need it quickly.
Also Read : Best Gaming Laptop Under Rs 90,000
It also has a pop up front camera, but due to its weird angle, it will mostly be a nosecam. So, if you want the most bang for your buck, you should consider this.
---
8. MSI Modern 14
(AMD Ryzen 5 4500U,8GB RAM,512GB NVME SSD)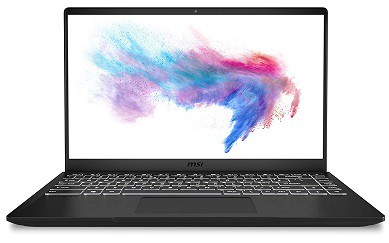 If you have a bit more budget and wish to have the best processor around the ₹50,000 price point then the MSI Modern 14 is the best choice. Due to it having the AMD Ryzen 5 4500U,it has immensely superior performance than any other laptop CPU in this price range.
So if performance is your main priority then this should be in your shopping cart. It has a very compact design, due to its 14" screen. It also has 8GB RAM and 512GB SSD.
Also Read : 10 Best Laptops Under Rs. 35,000
We fully recommend this as the Best Performing laptop in this price range, in terms of CPU performance
Check Cheapest Price : Amazon
---
9. Lenovo Ideapad Flex 5
(Intel Core i3 1005G1, 4GB RAM,256GB SSD)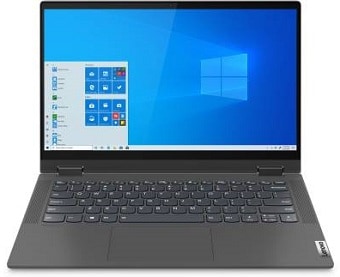 The Lenovo Ideapad Flex 5 is the only convertible laptop in this list. It has a very niche use and if you are someone who absolutely prefers this kind of workflow where you can use your laptop as a tablet then this is a good choice. But in terms of performance, it is a bit lacking. It has an Intel Core i3 1005G1 CPU, which is decent for basic tasks.
But the two small drawbacks in this laptop are that it only has 4GB of RAM and a 256GB of SSD storage. 256GB is a bit on the lower side of the storage spectrum so you might need to invest in an external HDD in the future.
Also Read : Best Laptop Cooling Pads
On the plus side, this laptop has stylus support for taking handwritten notes on its touch screen.
---
10. Mi Notebook Horizon Edition 14
(Intel Core i5 10210U,8GB RAM,512GB SSD,Nvidia MX350)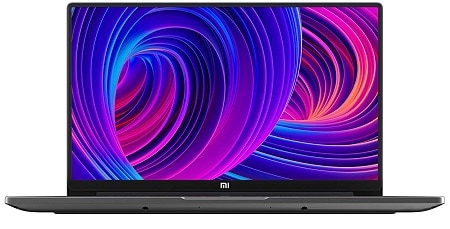 A worthy upgrade from the Notebook 14, the Notebook Horizon edition is the beefier and more powerful variant. The difference in price is due to the GPU,which is the Nvidia MX350.
This makes it the laptop with the best GPU in this price range. The screen has also very slim bezels and will make for good content consumption. It also has a USB C port that the Notebook 14 does not.
Check Cheapest Price : Amazon
---
In conclusion, if you are in need of a decent laptop for doing your work without any issues and slow-downs, these laptops should be in your consideration. If you are working from home and have to manage all your work online, then a laptop that doesn't slow you down is very important.
Even the students who are attending online classes need to have a dependable laptop and the market currently has an abundance of them at a relatively low price, so that you don't have to spend ₹80,000 or upwards on a gaming laptop just for using Microsoft Word or Google Chrome.