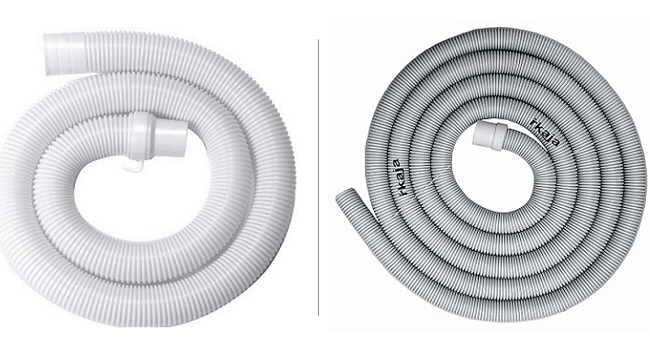 If you don't get a outlet drain pipe with you washing machine or your old pipe is damaged , then worry not. You can can easily get a brand new outlet drain pipe for your washing machine.
We picked some of the bestselling and durable models. Let's have a look.
1. SBD Universal 1.5 Meter
Can be used with Top load/Semi Load Washing Machines.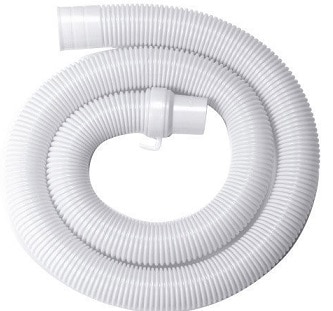 This outlet drain pipe fits well with your washing machine and for those who don't want something too long 1.5 m is a good fit.
The material used to make this pipe is plastic and the pipe is flexible.
This pipe is highly recommended due to good quality and resonable price it offers.
2. Irkaja 5 Meter
Suitable For Top Load Fully & Semi Automatic Washing Machine of mostly all brands.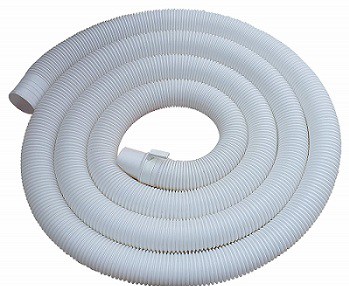 1) This pipe is 5 m in length and has a diameter of 3 cm , which is wide enough for smooth flowing out of all drain water with dirt from clothes.
2) Keep in mind that this drain pipe is not for front load washing machines.
3) One more thing , this pipe can also work as an extender that it it can also be attached to your existing drain pipe and increase it's length.
4) Please don't expect the same quality and colour which you get from the pipes that come with washing machines , as it's a different brand product.
5) However , this works well to solve your drain pipe problem.
3. irkaja 2 Meter
Suitable for front loading washing machine.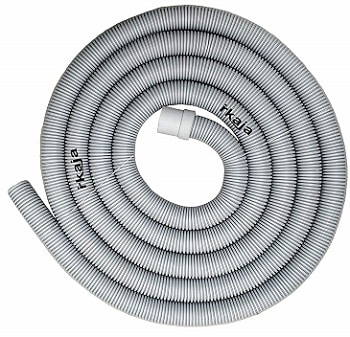 This outlet drainage hose pipe , which works with front loading washing machine
The material used is corrugated plastic , also keep in mind that this pipe is only for front load and not for top loading washing machines.
You can also use this as an extension pipe , that is you can attach this to your drain pipe to increase it's length.
---
Also Read

10 Best Top Load Washing Machines in India
Best Front Loading Washing Machines