Smartphones have become an essential commodity in today's world. Most of us use it not to just stay connected with our friends and family members but to also complete office work, take photographs, and do a lot more.
Since there are so many brands and models available in the market, it can become confusing to choose a good smartphone for your needs. Also, with models in varying price ranges, it is important to stick to a budget when looking for a good smartphone that you can use for a few years.
We understand that most users are looking for a simple, budget-friendly mobile phone which is why we have prepared this guide. In this article, we will discuss a few of the best smartphones under 10k INR that you can buy in India along with a few important factors to consider when choosing the smartphone.
Things to Consider While Buying a Smartphone
Camera
One of the most important things to consider when buying a smartphone is the camera quality of the phone. Make sure that you don't fall the megapixels that most of these brands boast about.
When considering the camera of the smartphone, look at several specifications such as camera ISO, aperture, autofocus, pixel size, and so on. You need to remember that a 16MP camera is not always better than a 12MP camera. Look for a camera with 12MP or 12MP sensor and f2.0 or lower aperture if you truly wish to take good photographs from your smartphone.
Battery
The next important thing you need to consider is the battery life of the smartphone that you are buying. Of course, longer battery life is always a good choice but battery usage can differ from person to person. If you use a lot of apps, videos, etc. on your mobile phone then you will need a smartphone with a 4000mAh or more battery.
However, if you need a smartphone for basic tasks then you can easily buy a phone with 4000mAh battery too. It will easily last a day for you without needing any recharge.
Processor
Another important factor to consider is the processing power of a smartphone. This can often differ for different smartphones and depends on several things such as UI, OS version, etc. For users with heavy usage such as streaming videos, editing images, playing games, etc., a mobile phone with high processing power is perfect.
Screen
Another important aspect of a smartphone is the screen display and resolution. For users that tend to watch movies, edit images/videos, play games, etc. on their mobile phones, a display ranging between 6-inch and 6.5-inch with full HD or QHD resolution is perfect.

On the other hand, if you are going to be using your smartphone for just messaging, sending emails, etc. then a 6-inch full HD display is great too. Avoid buying mobile phones with display greaten than that as they can feel a little bulky.
RAM+Storage
A higher RAM will ensure that your apps run smoothly without any lag and depends majorly on your use. For heavy users, a RAM of 4 to 8 GB is ideal whereas, for casual users, a 3 GB RAM will work perfectly well too.
Also, if you are going to be storing a lot of photos, videos, apps, etc. on your phone, then opt for a smartphone with 64 GB. On the other hand, if you aren't going to be using a lot of apps then you can always opt for a 16 GB memory or a 32 GB memory.
Users who aren't sure about the storage that they will need can also check out smartphones that allow you to insert microSD to increase the storage space.
Redmi 9 Prime (Matte Black, 4GB RAM, 64GB Storage) – Full HD+ Display & AI Quad Camera – Available at Amazon
---
Best Smartphones Under Rs 10000 in India
1. POCO M2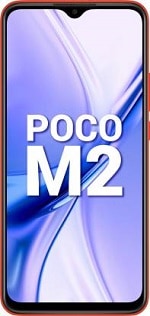 The only phone in whole list that offers 6 GB RAM and large Full HD+ display. Sporting 5000 mAh Lithium Polymer Battery for longer use times and powered by a MediaTek Helio G80 Processor. These features makes this smartphone the strongest contender for best smartphone under 10k list in India. If I was buying a smartphone , this is the one I would go for in this 10k price range.
It has Type C USB port , supports headphone jack and IR blaster. The 6.53 inch is quite big , great for watching youtube and movies. Comes with MIUI 11 , the back panel is plastic and the phone is a bit heavy. But the grip is good and weight distribution is great.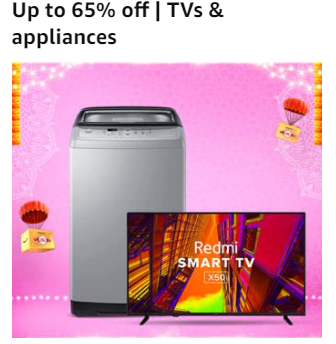 The out of the box storage is 47.5 GB , it does have a few bloatware apps which you can uninstall most of it. Fingerprint scanner is on the backside and is fast enough , face unlock also works well.
I loved the display quality , it's just too vibrant and pleasing to the eyes. Equipped with Gorilla Glass3 , the inbuilt speakers are only decent.
Camera : 13MP + 8MP + 5MP + 2MP | 8MP Front Camera
It does have the AI camera , timer , macro , slow motion and all other latest features. 1080p only supports 30fps. Well , finally I will recommend this will all my heart. As this is the best device under 10k segment right now.
---
2. Redmi 9 Prime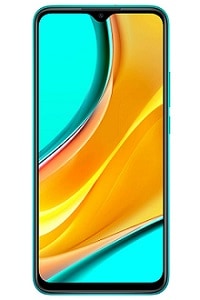 One of the best smartphones under 10K, Redmi 9 Prime is a complete package with an amazing camera, battery life, and performance. With its 13MP rear camera and 8MP front camera, you can take amazing pictures wherever you are. It also offers a lot of camera modes for you to use and although the 6.53-inch display is a little big, it is amazing for streaming videos and playing games.
The 5020mAh battery allows you to enjoy uninterrupted for a day and a half and the 18W charger ensures that you can charge your phone quickly to use it again. Redmi 9 Prime comes with 4 GB RAM and 2.0 GHz Mediatek Helio G80 octa-core processor that offers fast performance and allows you to use lots of apps at a time.
Also Read : Best Smartphones Under Rs 15,000 in India
You also get 64 GB internal memory with this smartphone that can be easily expanded up to 512 GB. And the dual nano-SIM slot allows you to have two phone numbers to make it easier to attend personal and work calls. Overall, this is the perfect smartphone for heavy users who are looking for a budget solution.
Check Cheapest Price : Amazon
---
3. Motorola G8 Power Lite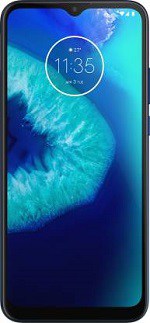 If you are looking for a sturdy smartphone then Motorola G8 Power Lite is perfect for you. This smartphone offers you a 2.3 GHz octa-core processor and a 4GB RAM to ensure a lag-free experience. It is also equipped with a 5000mAh battery that can run for 2 days on a full charge so you can play games, stream videos, etc. for an extended time. With 64 GB storage, you can store a lot of music, apps, and videos easily.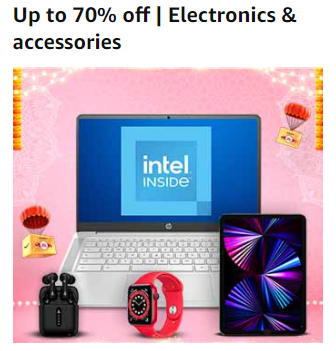 G8 Power Lite has a beautiful and water-repellent design so you don't have to worry about any water splashes. And the fingerprint scanner located at the back of the smartphone allows a secure way to access your phone without the need of a password.
Also Read : Best Smartphones Under Rs 20000 in India
Most importantly, this smartphone features a triple-rear-camera system that includes a 16MP PDAF camera that allows you to take amazing photographs.
---
4. Vivo U10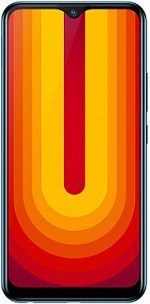 Vivo U10 is another powerful smartphone that comes with an Android 9 OS, 3 GB RAM, and Qualcomm Snapdragon 665AIE octa-core processor that offers a smooth, lag-free smartphone experience. It features a 5000mAh battery with 18W fast charging that is sufficient to run for 2 days straight and can be used for streaming videos, listening to music, and so on. This smartphone is also available in two colors – Electric Blue and Black.
The 32 GB internal memory can be expanded up to 256 GB so there is enough space for images, videos, apps, etc.
Also Read : 10 Best Smartphones Under Rs 30,000 in India
It also has a triple-rear-camera system including a 13MP, 8MP, and 2MP camera for different modes. And with the fingerprint sensor and face access, you can unlock your phone easily and conveniently.
---
5. Redmi 8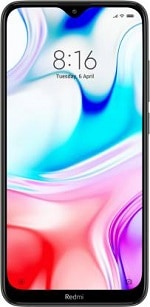 Redmi 8 is the perfect smartphone for bloggers and gamers as it features a 12MP + 2MP AI dual camera with f/1.8 aperture to click amazing photographs. It also has an 8MP selfie camera to click gorgeous selfies and the 6.22-inch HD Dot Notch Display makes it fun to watch your shots and play games all day long. The 5000mAh battery with 18W charging allows you to enjoy music, games, videos, etc. throughout the day without running out of battery.
It also features Qualcomm Snapdragon 439 octa-core processor with 4GB RAM and 64GB internal memory to easily play high-definition games. And you can expand the storage to 512GB to store more apps and media files on your smartphone for easier access. Finally, with its IR Blaster, you can control multiple devices at the same time.
---
Also Read

Best True Wireless Earphones Under Rs 5000

11 Best Wireless Earphones Under Rs. 1000
6. Motorola One Macro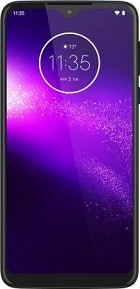 With Motorola One Macro, you can click amazing macro shots using the 2MP Macro Vision Camera and the Quad Sensor AI Camera system. So, you can experiment with photography using this smartphone. Another great thing about this smartphone is that it has a 2.0 GHz octa-core processor that gives you quicker load time and allows you to multitask as well.
And with 4GB RAM and 64GB storage, you can enjoy a smooth video and gaming performance on your 6.2-inch HD+ display. Plus, the 4000mAh battery will allow you 2 days of uninterrupted run time with a single charge.
---
7. Samsung Galaxy M01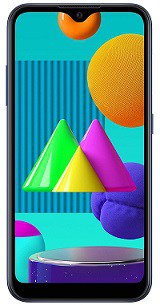 Samsung Galaxy M01 is slightly cheaper than the previous models yet offers amazing performance. With its 5.7-inch display, HD+ capacitive screen with 720×1520 pixels resolution, you can enjoy watching videos and games on the smartphone. Its 4000mAh battery allows you to watch videos for 16 hours continuously while the surround sound system makes you feel like you are in a theatre.
The smartphone comes with the latest UI, 3GB RAM, and a powerful SDM439 Octa 2GHz + 1.45 GHz processor. And the 32 GB storage can easily be expanded to 512 GB storage with the help of a MicroSD card. Fast Face Unlock feature allows you to access your phone instantly and take amazing photographs with its 13MP main camera, 2MP rear depth camera, and 5MP front camera.
---
8. Realme C11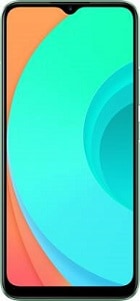 Realme C11 is one of the cheapest smartphones in this list that happens to be sturdy and stylish and offers a comfortable grip to the users. With 5000mAh battery, you can play games or watch videos all day long and enjoy a seamless performance with its octa-core Helio G35 processor. It also includes a 2GB RAM and a 32GB storage that can be expanded up to 256GB with a microSD.
You also get a 13MP dual camera to capture high-resolution photographs along with some stunning nightscapes as well. And the 6.5-inch mini-drop fullscreen makes it a delight to play games, view images and videos on this smartphone.
---
Also Read : Best Smartphones Under Rs 15000 in India
9. OPPO A12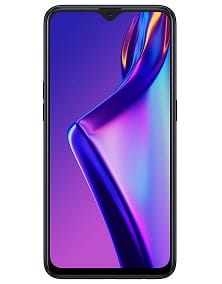 OPPO A12 is an amazing smartphone under 10K that has a sleek design with a 6.2-inch waterdrop screen and is perfect for games and videos. With its Facial Unlock feature and Fingerprint sensor, you can securely access your phone data to use your favorite apps. With 32 GB internal memory, that is easily expandable, you can store all your media and documents on your phone for easy access.
The smartphone also features a 13MP and 2MP rear camera and a 5MP front camera with several features such as bokeh, beautification, HDR, and so on. The 4GB RAM with MediaTek Hello P35 octa-core processor, you can enjoy a lag-free gaming and video streaming experience on this mobile phone. And the best part is the 4230mAh battery that is sufficient to power you through the entire day.
---
10. Infinix Smart 4 Plus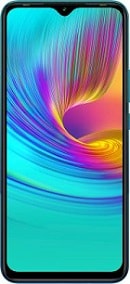 A high-performing smartphone, Infinix Smart 4 Plus will make doing your everyday tasks much easier. This smartphone comes with an Helio A25 1.8 GHz octa-core processor and 3GB RAM to enjoy the smooth running of the apps. With its 6000mAh battery and smart power-saving feature, you can enjoy 23 hours of video playback, 44 hours music playback, and 38 hours of 4G talk time.
You can expand the 32GB internal memory to 256GB with a dedicated microSD slot and enjoy an amazing visual experience on the 6.82 HD+LCD IPS Display. It also features a 13MP AI dual camera to capture stunningly clear photographs.
---
11. Realme C3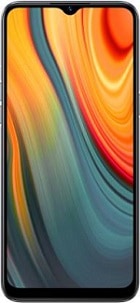 Realme C3 is another good smartphone that is available in two variants – 3GB and 4GB RAM along with 32GB and 64GB internal memory. The 6.52-inch HD+ display ensures an amazing viewing experience while the Helio G70 octa-core processor will help in a lag-free experience. Also, you can increase the storage up to 256 GB using the dedicated slot while enjoying a battery capacity of 5000mAh.
Finally, you get 12MP + 2MP rear camera and a 5MP front camera that can be used to take a range of amazing photographs in different photography modes. Overall, this is a good choice for budget users.
---
12. Realme Narzo 10A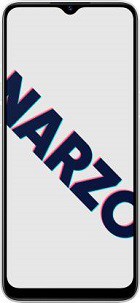 Available in both 3GB and 4GB variant, Realme Narzo 10A is a decent budget smartphone that comes with an iconic splash-resistant design. This smartphone comes with Fingerprint Unlock and AI Facial Unlock feature to conveniently access the smartphone and has a 6.5-inch HD+ display for an immersive visual experience.
The triple rear camera with the 5MP front camera allows you to take some amazing shots in low lighting as well. And you can take amazing macro shots and selfies with its different camera modes.
Powered by an octa-core Helio G70 processor, you can smoothly play graphic-heavy games as well and the 5000mAh battery ensures you don't run out of juice for at least 12 hours of gaming.
---
Also Read :

10 Best Party Speakers With Good Bass
I hope you were able to find the best smartphone for your need. Let us know in the comments below which one you bought.