With the ever-increasing smartphone market in India and people tending to spend even more for the smartphone in their pocket, the midrange segment has grown very popular especially phones in the price segment 15,000-20,000.
One of the main reasons is that this segment tends to provide most bang for the buck and remains an economical option for most of the Indian buyers. Most of these phones provide almost flagship level performance (and some flagship killers) with a bit lower graphical performance as compared to flagships and a sub-par camera performance.
With sale season about to hit e-commerce websites (Flipkart and Amazon), it is a good time to round up the top picks in this segment. This collection has something for everyone – the Samsung lovers, to the selfie obsessed Oppo guys, from team Xiaomi to Honor and Realme. Let's have a look at them one by one.
Guide Contents
Which Chipset Processor these Smartphones use?
The processor is the brain of a smartphone and determines how your smartphone will perform. So, it is always best to purchase high-end processors even though they can be a little expensive. These days, you will find that most smartphones use Qualcomm Snapdragon series chipsets as they offer better performance. Apart from that, Mediatek processors are used as well as they can be good and budget-friendly.
Qualcomm offers Snapdragon in 200, 400, 600, 700, and 800 series with different variants available in each series. And the bigger the series number, the more powerful the processor is in the series.
MediaTek has a different method of identifying their processors. Their low and mid-level variants are named MT67 followed with the series digit and their premium versions are termed Helio P while the highest performing variants are known as Helio X.
How much RAM is Good Enough?
A lot of people think that a higher RAM must mean that the device performs amazingly but that is not always true.
RAM is basically temporary storage in your smartphone that holds the information that you might need in the near future. For example, if you are playing a game and have to take a call in the middle of it without losing your progress, then the RAM will store the game progress so that you can get back to it when you are done.
This is why it is often said that having more RAM is better as it allows you to temporarily store more information and load it quickly. However, as a general rule, it is good to buy a smartphone that has a minimum RAM of 4GB but what's good for you depends on a lot of factors.
If you are a heavy user, then a RAM greater than 4GB will work splendidly for you.
Also Read:

Best Smartphones Under Rs 15000
Which Screen is good?
When you are considering which screen is good, you have to consider three factors – resolution, panel type and refresh rate.
The resolution of a screen usually encompasses the size of the screen, the number of pixels, and Pixels per Inch (PPI). And usually, a resolution with a higher number is better. HD and Full HD screens are the lowest resolutions available and pretty good as they offer you a resolution of 1280×720 and 1920×1080 respectively which is good for gaming and watching videos.
Another thing you need to consider is the panel type used in the screen. You will find several options available such as LCD, OLED, AMOLED, Super AMOLED, and so on. LCDs are great in direct sunlight whereas AMOLED displays help you consume lesser battery and offer better contrast ratio. But Super AMOLED is best because it works well in direct sunlight and consumes less battery as well.
Finally, a display with a higher refresh rate means smoother video, movies, etc. viewing experience and will make your game look more fluid too.
Best Smartphones Under Rs 20,000 in India
Are you looking for a new smartphone? Do you want a stylish model or a functional model? Is the main purpose of your smartphone to click pictures or contact others?
Yes, anytime we think about buying a new smartphone, a lot of such questions keep bombarding us wherever we look. And well, it is important to ask yourself these questions because it can help you choose the right smartphone for yourself.
However, the whole process of choosing a good-quality mobile phone can be a little confusing. So, we have prepared this guide to help you choose the best smartphone under 20k based on your needs and requirements.
1 Realme 7 Pro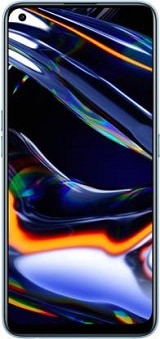 A pure value for money phone , as Realme phones have build good trust in Indian market with their built quality and performance. My mom uses Realme 1 which was 6 GB RAM and has been working well for years now. This Realme 7 Pro has 6 GB RAM , Super AMOLED Display , 65 W SuperDart Charge and is powered by Qualcomm Snapdragon 720G Processor , this combo makes this phone best choice for smartphone under 20k.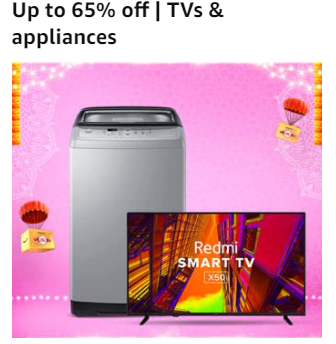 The screen is Full HD display and battery 4500 mAh , the phone feels compact and lightweight. The camera combo of 64MP + 8MP + 2MP + 2MP Back Camera | 32MP Front Camera works well , no complaints.
It has 3.5mm Jack and stereo speakers. Few things that might discourage you from buying this model are that refresh rate is only 60 Hz , plastic back and vibration issues when playing songs at full volume. Realme can focus on solving bugs related to face lock , video stabilization.
Buy Now : Flipkart
---
2 Redmi K20
One of the best smartphones on this list, Redmi K20 is a complete package as it offers users with all the important features. With its Qualcomm Snapdragon 730 processor and 6 GB RAM, users can enjoy fast processing speed with reduced battery consumption so you can play games or watch videos without experiencing any lag. Its 4000mAh battery ensures that you are able to use your smartphone throughout the day on a single charge.
This smartphone also offers Game Turbo mode that is perfect for hardcore gamers as it reduces the network delays and optimizes the touch latency for an amazing gaming experience. The 6.3-inch AMOLED display screen offers a stunning visual experience that makes watching videos, photos, games, etc. a lot more fun.
Redmi K20 also has a graceful design and uses Corning Gorilla Glass 5 that makes it stronger and sturdier than the previous version. And with its 48MP Tripe Rear camera, you can take the most amazing wide-angle photographs, selfies, do night photography, and a lot more.
Check Cheapest Price : Amazon
---
3 Samsung Galaxy M31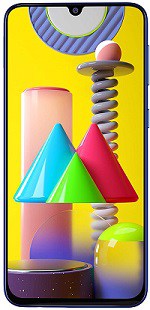 Available in multiple variants, Samsung Galaxy M31 is another great choice and is available in multiple variants. This smartphone comes with a 6.4-inch full HD+ AMOLED display that offers amazing colors and viewing angles. You will also find a quad rear camera setup that includes a 64MP camera to take clear and detailed photographs. That's not all, there is also a wide camera, depth, and macro camera and a 32MP selfie camera to capture different types of shots.
This well-rounded camera features a 6000mAh battery that can run for 2 days on a single charge. There is also a face lock and fingerprint sensor to securely unlock the smartphone and Exynos 9611 SoC processor that ensures a smooth, lag-free experience.
This camera is available in both 6GB and 8GB RAM variants and has a memory of 128 GB that is easily expandable up to 512GB. If you want a camera with a long-lasting battery then this is the perfect choice for you.
Check Cheapest Price : Amazon
---
Also Read

Best True Wireless Earphones Under Rs 5000

11 Best Wireless Earphones Under Rs. 1000
4 Realme X2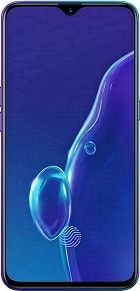 Although Realme X2 is one of the older phones in this list, it is still managed to compete with the newer models and offers amazing performance. It features a 6.4-inch AMOLED display along with an in-display fingerprint sensor for secure access. Since it uses Qualcomm Snapdragon 730G processor, it can easily multitask and is great for day-to-day activities.
This smartphone features a quad-camera setup including a 64MP camera and a 32MP front camera so you can clear and colorful shots. It is packed with a 4000mAh battery and 30W charger which allows you to quickly charge it and allows you to play games for a full day.
You will find this smartphone available in 3 variants – 4GB RAM with 64GB storage, 6GB RAM with 128GB storage, and 8GB RAM with 128GB storage. So, you can choose the option that works best for your requirements.
Check Cheapest Price : Amazon
---
5 Redmi Note 9 Pro Max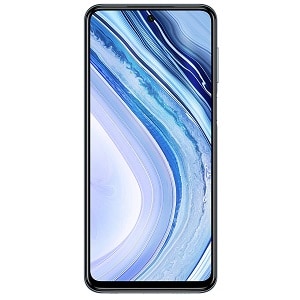 Redmi Note 9 Pro Max is one of the latest smartphones that sports a 6.67-inch display that is great for watching videos and playing games. This smartphone comes with a side-mounted fingerprint scanner for unlocking the phone quickly and features a quad rear camera setup. As a result, you can take 64MP shots with your phone along with wide shots, depth shots, macro shots, and 32MP selfie shots.
Powered by Qualcomm Snapdragon 730G, Redmi Note 9 Pro Max is also packed with a 5020 mAh battery that offers amazing battery life. And with its 33W charging, you can charge the phone quicker than Redmi Note 9 Pro. It has a refined look and is protected by P2i technology along with Corning Gorilla Glass 5.
Check Cheapest Price : Amazon
---
6 POCO X2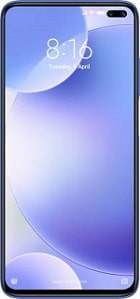 One of the best smartphones from POCO, this model is tall and has a 6.67-inch display with a 120Hz refresh rate that's a bargain at this price. POCO X2 features a dual-camera in the front for amazing selfies and a fingerprint sensor at the side which is not so common in most smartphones.
Powered by Qualcomm Snapdragon 730G processing chip and minimum 6GB RAM, this smartphone is perfect for gamers. It also has a liquid cooling system that ensures your game doesn't get disrupted after a long day.
Moreover, this smartphone is packed with a 4500mAh battery and a 27W charger that are decent for full-day use. And the quad rear camera including allows you to take amazing photographs and videos throughout the day. Finally, its splash-proof coating ensures that you can take it with you on adventures too without worrying at all.
Check Cheapest Price : Flipkart
---
7 Motorola One Fusion+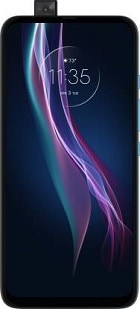 Motorola One Fusion+ is another latest addition to smartphones under 20,000 INR and offers amazing features at such a skimpy price. This smartphone has a 6.5-inch display and is HDR10 certified so it offers amazing viewing angles. That's not all, it also has a loud bottom speaker that works well with the top-notch display. The Qualcomm Snapdragon 730G processor with 6GB RAM allows you to watch videos, play games, and even multitask on different apps without any lag.
Its 5000mAh battery allows you 81 hours of music time and with its TurboPower charging, you can enjoy 11 hours of battery with a 15-minute charge. One of the best things about this handset is that it offers 128GB storage with 6GB RAM that is expandable too.
Finally, this smartphone features a quad rear camera setup including 64MP sensor, 8MP wide camera, 5MP macro camera, and 2MP depth camera. So, you can enjoy night photography along with day photography and record high-quality videos at 4K.
Check Cheapest Price : Flipkart
---
8 Realme 6 Pro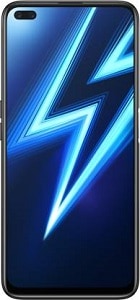 Realme 6 Pro offers a smooth experience on its 6.6-inch display screen and simple realme UI. This smartphone features dual in-display selfie cameras along with a four-camera system at the back that offers everything from wide-angle to telephoto camera. With its Super Nightscape 3.0, clicking clear photographs at night is easy as well.
Apart from that, this smartphone is powered by Qualcomm Snapdragon 720G processor and 6GB for smooth gaming and multitasking experience. Its 4300mAh battery is quite impressive as well and the 30W charging allows you to charge your smartphone to 40% in just 15 minutes.
You also have the option of three variants in this model – 6GB RAM with 64GB storage, 6GB RAM with 128GB storage, 8GB RAM with 128GB storage. So, you can choose your desired option under 20,000 INR and enjoy the performance of your smartphone.
Check Cheapest Price : Flipkart
---
Also Read :

10 Best Party Speakers With Good Bass
9 Redmi Note 8 Pro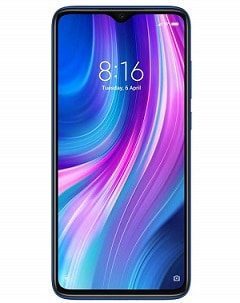 Redmi Note 8 Pro comes with a 6.53-inch Dot Notch HDR display and 6GB RAM for a stunning and smooth visual experience. It is powered by Helio G90T gaming processor and with the Game Turbo and LiquidCool technology, it offers amazing performance to gamers. This smartphone comes with a 4500mAh battery that offers 600+ standby hours and 18W fast charging.
With its 64MP quad read camera, you can easily take portraits, wide-angle shots, macro shots, and so on. One of the best things about this smartphone is that it has built-in Alexa to control smart devices, play music, and do other tasks. And with the 128GB that can be expanded up to 512GB, you will never run out of space for downloading apps or media files any more.
Check Cheapest Price : Amazon
---
10 POCO F1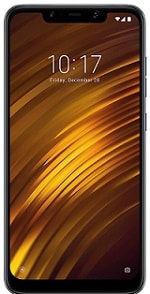 Although POCO F1 is one of the oldest smartphones in this list, it still offers amazing performance at its price. POCO F1 uses a flagship Snapdragon 845 processor with an octa-core CPU and is supported by 6GB RAM. Also, with its LiquidCool Technology, this handset allows you to enjoy your videos and games without affecting the performance for a long time.
It features a 6.18-inch display along with a 4000mAh battery that offers amazing battery life. Since it is an older model, it has a dual rear camera with 12MP and 5MP camera sensors and a 20MP front camera for taking decent photographs. You also have an 8GB RAM variant in this model and the 128GB storage is expandable up to 256GB.
Check Cheapest Price : Amazon
---
11 realme X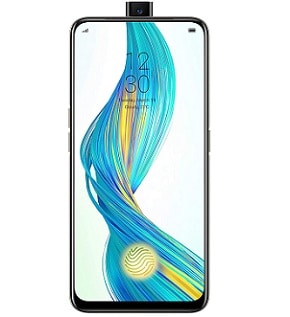 Realme X is yet another great choice that has an exquisite design and offers an amazing gaming experience with its Hyper Boost 2.0 acceleration engine. This smartphone features a 6.53-inch AMOLED display which is great for watching movies and videos. It also comes with a 48MP + 5MP dual camera and 16MP front camera for capturing amazing photographs.
This handset is available in both 4GB and 8GB RAM and offers 128GB storage. The 3765mAh battery is the lowest on the list but decent for day-to-day tasks.
Check Cheapest Price : Amazon
---
Please do comment below to let us know , which smartphone you love!
Also Read:

11 Best Studio Monitor Speakers in India