The World Wide Web hasn't been around for that many years but it has still overtaken our lives in a way no other technology could. Modern devices are always connected to the internet leaving your personal information exposed to parties that might snoop into your life without your consent. This all might seem scary but an easy solution exists that can fix all this—Virtual Private Network (VPN).
Reasons to Buy VPN
Get Hold of your Privacy
Everything you do online is tracked by your ISP and at times by your government with an additional burdening risk of hackers spying on you. Your internet activities, including your personal calls over Skype, Google searches, and everything else you do online can be traced using your IP address giving the potential hackers a detailed set of your information. A VPN can avoid all this by simply routing your browsing through one of its servers and masking your IP address to maintain your complete anonymity.
Public Network Users
The people who tend to travel a lot generally latch on to publicly available Wi-Fi connections, which is an easier route for anyone on the same network to gain access to your internet activities and sometimes your device too. Most public Wi-Fi networks are not at all secure with minimal encryption and accessing your private or confidential information through such networks can cause severe damage. To help you with this, a VPN will encrypt all your activities and hide them from prying eyes.
Access Foreign Netflix Content
Content on video streaming services like Netflix and Prime Video is restricted geographically due to certain licensing agreements. Even if you subscribe to these services, only a limited set of TV shows and movies will be made available, depending on the country you reside in, as compared to what may be available for US citizens. You can easily unlock the content available in whichever country you wish to by using a VPN and selecting a server in that particular nation giving you full access to the otherwise unavailable content. This will also help you stream content from your native country if you are travelling to another country.
Bypass Web Censorship
Governments in many parts of the world use their authoritative power to censor a set of websites or services that may be available in other countries. You can easily bypass any such restriction using a VPN which will unlock the full web for you to surf through without having to deal with any kind of censorship. Your data will continue to be encrypting leaving no scope for the government to get back at you.
How to choose the best VPN service for you?
Your Requirement and Budget
First off, you must know how your usage will be and what exactly do you expect from a VPN service. If you are more of a casual VPN user then you might be better off with a free tier and a paid slab wouldn't make sense. You must also factor in the cost of VPN services, as most of them charge high for monthly plans, while long-term plans with upfront payment are much more cost-effective.
Server Location
Many premium VPN services offer thousands of servers spread across several countries. A higher number for both these aspects is always better while choosing a VPN. Before making a purchase, do check if the service has servers located in your home country, for when you travel abroad, and in all the countries where you might want being connected at in the future. This facet can totally make or break the deal.
Security and Reliability
Security is the primary reason for anyone going for a VPN and the service must be good enough to give you peace of mind. Check for the level of encryption offered by your preferred provider and what all protocols they support. Do note how reliable the service is, both based on its uptime and the quality of support offered to its subscribers. The one offering live chat support should make the process of fixing an issue a lot easier.
Platform Compatibility
A single VPN subscription is enough to have all your devices covered with a secure internet space. Most VPN services have their apps available for almost all mainstream platforms and you must look for your specific platforms to sort out any confusion. No covering even one of your devices with a VPN may leave a loophole giving hackers access to your data. Modern services allow up to 7 simultaneous connections across your devices.
Bandwidth Limit
While unlikely for a premium VPN plan, you may still want to confirm with the VPN provider if they have any bandwidth restriction in place. Such limitations are mostly maintained for free users and paying customers aren't subjected to them in most cases. But it is always best to be sure before making a payment.
Top 10 Best VPN Services in India
1) NordVPN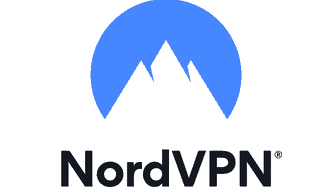 Pros:
1) Being based in Panama, NordVPN falls under the country's jurisdiction and Panama has no dataretention laws.
2) Offering excellent performance, NordVPN is the best VPN service you can go for.
3) It offers a wide selection of software compatibility and has over 5200 servers spread across 62 countries, which is USP of the service.
4) Simultaneous connection on up to 6 devices is supported by NordVPN and it comes with a built-in ad-blocker.
5) The VPN ensures minimal fluctuation in both latency and internet speeds.
Cons:
1) Its plans are a little on the expensive side when compared to other VPN services.
2) This will especially deter the customers looking to get a short-term plan.
---
2) Express VPN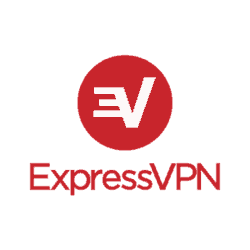 Pros:
1) Express VPN is compatible with probably the greatest number of platforms and all your devices should be covered by this service.
2) The biggest advantage of Express is its presence in over 94 countries, meaning no matter which country you live in, you will have a server near your location to ensure faster speed.
3) It has over 2000 servers and supports OpenVPN standard, while its app comes with a simple user interface.
Cons:
1) Lacks any advanced feature, including an ad-blocker.
2) Besides being a bit expensive for an average user, Express VPN also limits simultaneous connections to.
---
3) PureVPN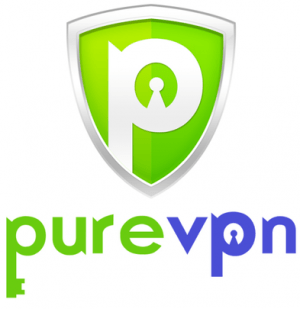 Pros:
1) With its servers spread across more than 140 countries, PureVPN offers a secure and fast connection in almost any country you may reside in.
2) All its apps are easy-to-use and are designed to be ideal for first-time users.
3) The connection is provided using more than 2000 servers with up to 5 devices connected at once using a single account.
Cons:
1) Short-term plans are significantly expensive than PureVPN's long-term plans.
2) The VPN service doesn't offer any trial period and you must purchase one of their pack, tbest vpn india qhough with a money back guarantee, to even try it out.
---
4) CyberGhost
Pros:
1) The popular VPN service offers plenty additional features, including automatic selection for services like Netflix and Hulu besides filtering harmful websites and ads.
2) At 3000+, CyberGhost offers one of the biggest pool of servers spread in over 60 countries.
3) It also allows you to connect up to 7 devices at once, which should be enough for most.
Cons:
1) Certain aspects of the user interface of CyberGhost aren't something to talk about.
2) Also, its monthly plan costs more than the competition, which is already on the higher end side.
3) Long distance connections may witness a dip in internet speed.
---
5) Private Internet Access
Pros:
1) Pricing should be the number one reason for subscribing to Private Internet Access with its monthly plans being quite cost-effective, while the 2-year plan further brings down the price.
2) Over 3100 servers ensure a stable connection while your session and activity logs are never saved or used commercially.
3) A generous 5 simultaneous connections are supported by Private Internet Access on multiple software platforms.
4) Features like ad-blocking and BitTorrent are also natively supported.
Cons:
1) No free or trial period offered by the VPN service.
2) Its servers are placed in 28 countries, which isn't the highest among its peers.
---
6) TunnerBear
Pros:
1) Probably the only paid service to offer a free trial, TunnelBear allows you to test their service before going for a paid plan.
2) It offers on the best user interface which will be appreciated by first-time VPN users for ease of access.
3) TunnelBear offers services through its 1700 servers for most mainstream platforms.
4) You will be able to connect up to 5 devices simultaneously under a single plan.
Cons:
1) Monthly plan is costly. Long-distance connections can be slower at times, mainly due to its server locations limited to just 20 countries.
2) Ad-blocker is supported only as a Chrome extension.
---
7) IPVanish
Pros:
1) Offering excellent download speeds, IPVanish uses a network of over 1000 servers present in 60+ countries.
2) Its apps offer a plethora of features and are configurable to suit your needs.
3) Besides its great services, the company ensures speedy live chat support for its customers.
4) You can run the service on up to 5 devices simultaneously. A wide variety of protocols, including OpenVPN, are supported by IPVanish.
Cons:
1) No ad-blocker is offered by this service.
2) No free trial is offered by IPVanish and the plans are significantly pricier than the competition, especially the long-term plans.
---
8) Hotspot Shield
Pros:
1) Hotspot Shield is fairly easy to use and offers great download speeds using its web of over 2500 servers.
2) You will be able to use this VPN service on as many as 5 of your connected devices and a number of payment options are also supported.
Cons:
1) Ad blocker is supported only as a Chrome extension.
2) OpenVPN protocol is not supported by IPVanish and its servers are located in just 26 countries, which seems limiting when put against other premium services. Monthly tier is pricier.
3) Manual or third-party connections on platforms like ChromeOS are not supported, besides BitTorrent.
---
9) Windescribe
Pros:
1) Despite holding fewer servers, they are spread across 52 countries making you more likely to find a server near your location to ensure stable and fast download speeds.
2) Unlike most premium services, this one offers unlimited simultaneous connections and supports ad blocking, besides supporting OpenVPN protocol.
3) The service also offers a free tier and lets you create your own custom plan starting at just $1/month.
Cons:
1) The biggest limitation for Windscribe, or for any VPN service, is its limited number of servers, which are just 500, which is just the minimum requirement.
2) The monthly plan is a little costly.
---
10) Opera VPN
Pros:
1) Available entirely for free, Opera VPN is designed for casual users who like rarely access blocked or unavailable content.
2) It comes with support for ad-blocking which does a fantastic job and has about 500 servers, which is fine for a free service.
3) Since it is free, you can use it on as many computers as you like.
Cons:
1) Being browser-based, Opera VPN is limited to just the Opera browser and you won't be able to access VPN services across all your apps.
2) Opera VPN is available only for desktop platforms and has its servers placed in just 3 countries.