Blon as a brand is known for producing hype guns in the chi-fi world. The bl03 is one of its products which really changed the competition in the budget chi-fi world. The brilliant way of marketing carbon nanotube drivers for a cheaper price made it selling like a hot cake but does it really lives up to the hype in the current market now?. Let's find out that in this review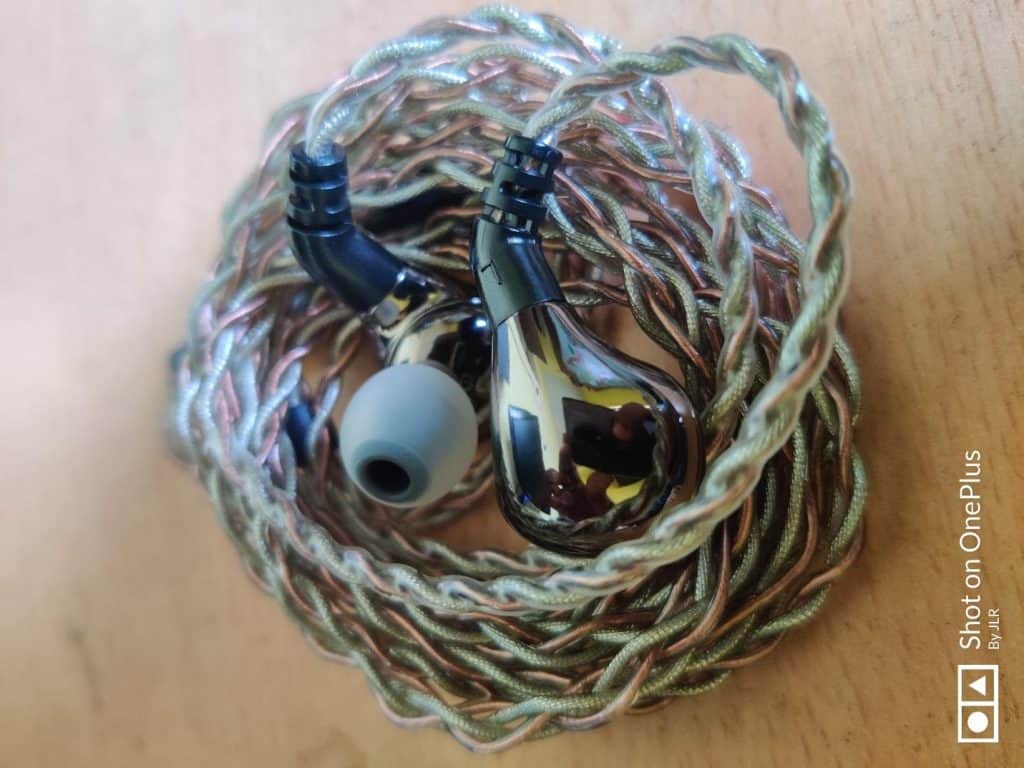 SPECS:
Driver: 10mm Carbon nanotube driver
Construction material: Composite Kirsite
Impedance: 32ohms
Sensitivity: 102DB/MV
Frequency Response: 20-20KHz
Connector: 3.5mm gold plated end
PACKAGING:
The blon's usual packaging comes here where a simple white box in rectangular shape with plastic transparent cover over the box. You get a pair of iem with a sack cloth type carrying pouch and 6 pairs of ear tips for getting good fit in your ears. At the back of the box the specifications are mentioned.
The included cable is bad in my opinion. It's a 2 core twisted cable with 0.78mm pin embedded in it. The cable gets tangle frequently and the ear hooks are horrible. I would suggest you to get a good 8 core SPC aftermarket cable which will really enhance the fit and feel of the earphone.
Also Read : Best Earphones Under 1000
BUILD AND FIT:
The earpieces are built well. They resemble like a shape of an egg and compact enough. They are made as a two component and glued each other with good seal but some users reported of splitting of the component and I believe that may be due to some external pressure. In my usage they held up well but the scratches are the major issue of the build. They get easily scratched if not well maintained since it's a glossy finish. The R and L marks are printed on the inner side of the earpiece.
They come in three colors – Silver, Gun metal, Purple and in my opinion purple looks beautiful and it's subjective of course! Fit is good if you find out the correct ear tips if not then the seal will not be good enough. I tried all their tips but none of them were perfect for me so I used aftermarket tips to get good seal and it doesn't mean that you will not get a good fit, try them out and see for yourself.
The noise isolation is not the best but isolates 60 percent. Since it's not a custom shell design it's not the best in sound isolation department.
SOURCE:
Device: Samsung Galaxy S10
Amp: Topping NX4 DSD
SOUND:
BASS:
For the price I really got amazed by its bass quality and quantity. It's not that thumpy, boomy or bloated bass where you can make them sound like that but with the silicon tips the bass is impactful, clean and deep bass which is very sweet. There is equal participation of sub bass, mid bass and upper bass which brings out the enough details in the sound. With foam tips the bass gets very boomy and leads to lack of details in the high region. I prefer the silicon tips, which makes bass a lot good and impactful.
HIGH:
The highs aren't sharper and sound smoother to me. The upper mids and lower treble doesn't have the peaky sharpness which causes fatigue in many listeners. The highs have good clarity with that extra smoothness which is really good for fun listening. The foam tips makes the highs tamed but with silicone tips they sound beautiful.
The treble is rolled off in the higher side which makes them loose some airiness and detail across the region but it doesn't make not enjoyable.
MIDS:
The mids are the sweetest aspect of the bl03. They are nice and smooth and has very natural timbre. The mids receive little bit of bleed from the upper bass but it's not done in bad way rather it adds little bit of body to the mids, makes them forward a little bit and makes them sound lush and fuller. This makes the bl03 a good pair for listening to vocals where it doesn't sound like voice picking up via the microphone instead sounds very natural.
SOUNDSTAGE:
The soundstage is done very well here where it's not the widest and not the intimate one. It has very good placement of instruments and imaging is good on these which makes them a decent pair of earphones for gaming too. They lack slightly in the depth of the soundstage nut it's acceptable for the price.
Also Read : Best Earphones Under 500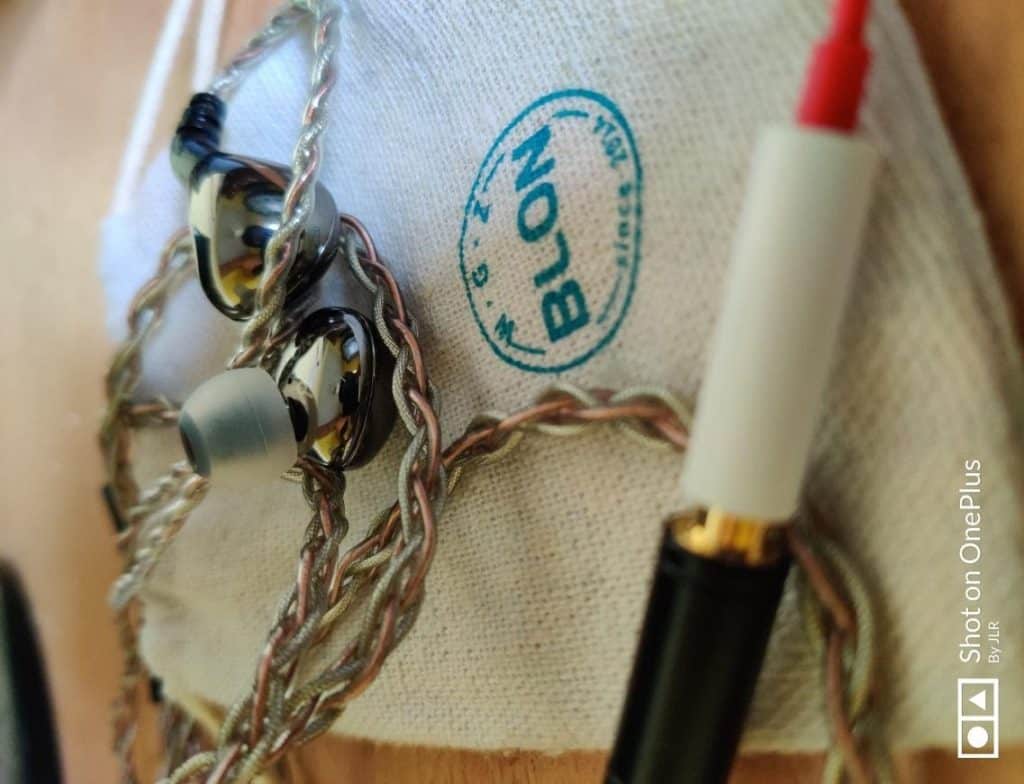 VERDICT:
For the asking price this is an absolute go from my side. They sound beautiful, warm and smoother which makes them very enjoyable to listen. They go well with all sources and fairly easy to drive but they will be benefitted if you use powerful sources. And finally these are really worth the hype!
PROS AND CONS:
PRO'S:
Warm and smooth signature
Good build with great bass
Good soundstage and imaging
Price
CON'S:
Treble roll off
Slight bleeding of upper bass into mids
Cable quality
This Review is Written By KATHIRAVAN.C
Follow him on – Instagram | Facebook
I'm Kathiravan from Tamilnadu. A budding audiophile here with high love towards music and audio equipment. My first experience of enjoying the hifi audio came when I started to use budget chi-fi gears and now it came all along the way of reviewing the gears with high end stuffs. I love reviewing audio products.