If you don't like calling labour for every little household work like drilling , fitting etc then this might be for you.
You won't have to spend money and call technician for every little house work while the best thing is that it's easy to use.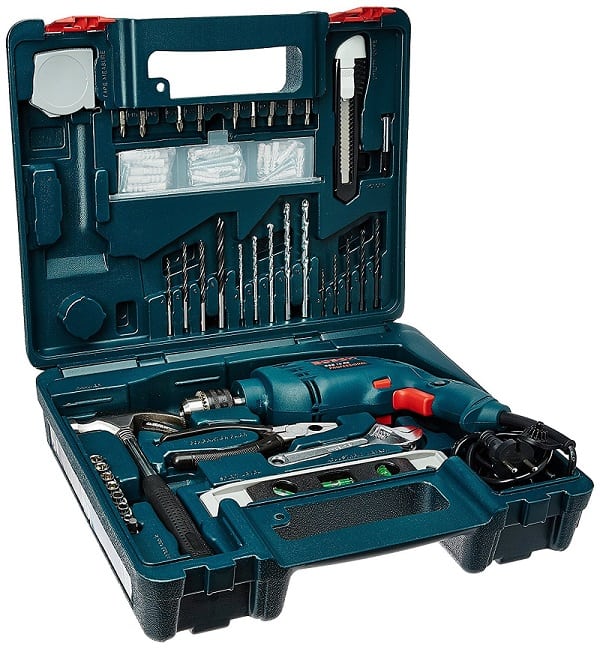 What can you expect with Bosch GSB 10 RE Professional Tool Kit ?
While the drill machine is of good quality the other tools you get are decent as long as you take care of them to avoid rusting and breaking. (Explained below in more detail).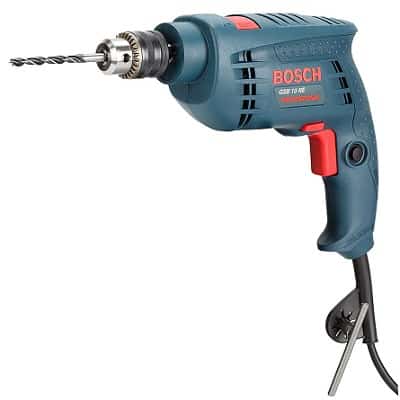 The machine is good for household work but not for professionals. If you get machine that in which drill bit wobbles a lot and shakes the whole apparatus then return it. Chores like fixing a painting , clock on wall will become a delight with Bosch GSB 10 RE.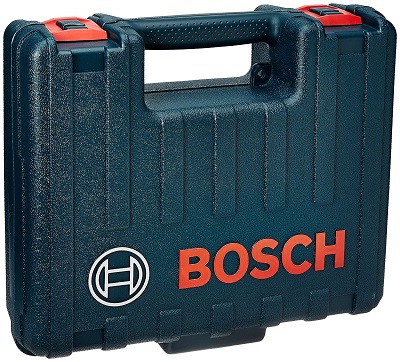 All the tools and drill machine comes in a well built carry case , which is one of the best part of this apparatus.
---
You get three types of drill bits , make sure you each one on the right surface to avoid breakage and increase their durability.
Masonry drill bits – For concrete surfaces.
Wood drill bits – For wooden surfaces.
Metal drill bits – For metal surfaces.
You also get other accessories like claw hammer , screwdriver bits, sockets, measuring tape, combination plier, adjustable wrench, adjustable knife , screws ,spirit level, keyed chuck etc.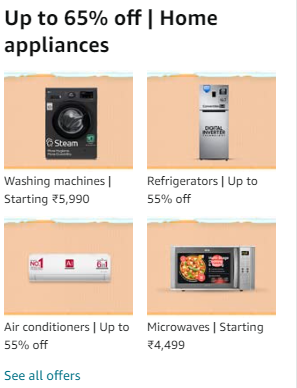 How To Avoid Rusting Of Drill Bits and Tools ?
Drill bits are made of High Speed Steel (HSS) which is quite resistant to heat but not to rust. So keep your drill bits and tools from rusting clean them with a greased cloth frequently. Make sure no water stays on the surface after use. If your drill bits gets rusted then you can use coarse sand paper to clean them or soak in Oxalic acid.
---
Read the manual carefully before using the apparatus , if don't find the manual with the drill machine or if the manual is no good. Then go Bosch website and download PDF from there.
Compare Price : Amazon | Flipkart
Alternative : Bosch GSB 500 RE (Flipkart)
Bosch Freedom Kit GSB 550-Watt Impact Drill Kit
If you don't want to buy the whole kit and only want the drill machine (More Professional) then go for this Bosch Freedom Kit , which comes in fabulous case.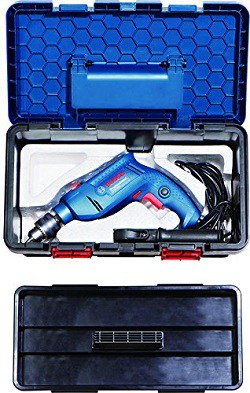 ---
Also Read:
1) Top 10 Best Single Door Refrigerators
3) Top 10 Electric Storage Water Purifiers
4) Best Electric Hand Blenders