Reading books is by far one of the best & most indulged in activities of all time.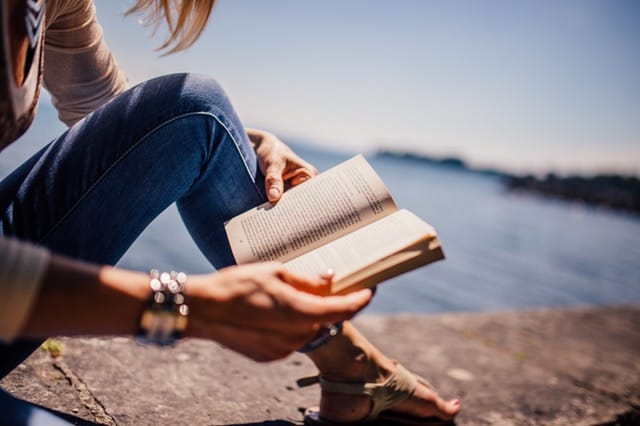 Nothing beats the ecstasy of reading ones favorite book from cover to cover & then spending the next few days wondering about the same imitating, correlating, judging and what not with the characters of the story weaved meticulously by your favorite author!
But in today's ever changing environment one has to be on the move constantly & this creates a hurdle between books and their readers.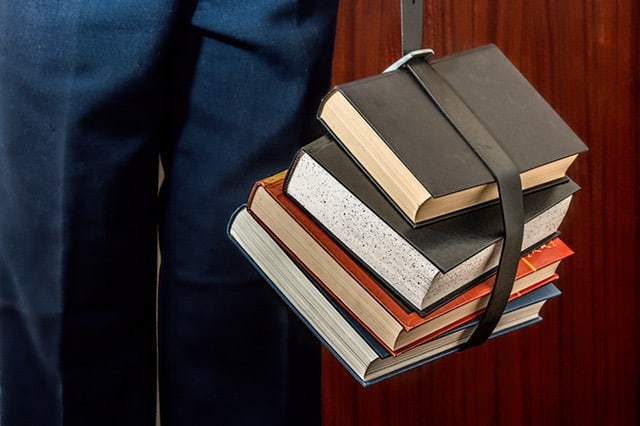 To mention a few one can't always carry their collection of books whenever and wherever they move.
Sometimes the availability of a particular book that one wants to read is not available in their city, marinating hard copies of books can be a tedious task for a few especially the working class & the most important one of the lot.
Books are getting thicker and expensive which puts some of the out of the reach of a few like students!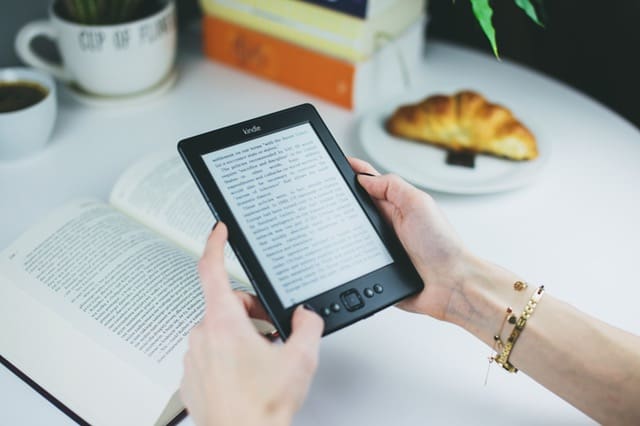 To tackle this intricate problem Amazon came up with an idea back in 2007 with a device called Kindle!
Kindle by Amazon is basically the world's first dedicated eBook reader which lets one read novels, magazines, books etc probably everything that is in the form of text and images.
---
Kindle : A closer Look
Be it the first ever Kindle or the current gen successors, they all have a few things in common. A Kindle is basically a tablet shaped device with a touch screen & a couple of physical buttons or maybe no buttons in case of some models.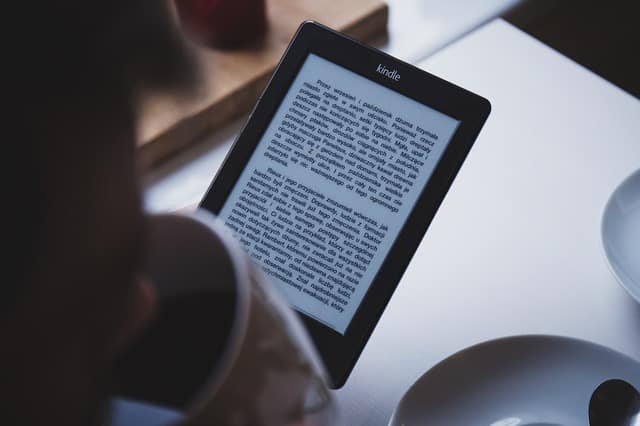 Since these devices are aimed at a light weight task such as reading books the hardware that powers them is definitely not some multi core processor but simple ones that can smoothly handle the given tasks.
---
Key & Common features
At present we have four models of the Amazon Kindle in the market namely as Kindle 2016, Kindle Paperwhite, Kindle Voyage and the Kindle Oasis. Before I jump into their individual details I'd like to give you an overview of some of the key and common features that these devices share.
1) They all are powered by a 1GHz Freescale i.MX6SL processor and come with 4GB of on board storage which is more than enough for storing thousands of books!
2) The screen size is also 6″ with varying resolution and PPI from model to model but the physical size is the same.
---
Glare free like real paper
1) My favorite is that the screen is glare free like real paper so not only is it eye friendly but also you can enjoy a read even under direct sunlight.
Another noteworthy thing is that the screen doesn't feel like your conventional touch screen but is textured to give your fingers the feedback and feeling of touching physical paper rather than something artificial! All elders & kids at home are gonna love this for sure.
---
Equipped with free 3G connectivity
New Kindles are equipped with free 3G connectivity to buy books, sync to the cloud and for everything else that is web based including sharing quotes, excerpts etc on social media websites.
The free 3G offers are for lifetime and the carriers vary from country to country. In India we have Vodafone taking care of this department. Wi-Fi is also supported by a few models which comes in handy at times.
---
Access to Amazon store
All Kindles have access to the same Amazon store for books, too. However, unlike other eReaders, they're not setup to buy books from elsewhere, so all Kindle users can only buy books from Amazon.
Thankfully, Amazon still has an excellent range of titles and very competitive pricing. If you're an Amazon Prime member, you can also access the Kindle Owners' Lending Library, which lets you borrow one book a month from a catalogue of 600,000 eBooks.
---
Language Support
Kindle supports many languages for its user interface plus for displaying text so one can download books in their native language if available and read them without any issue.
As a bonus an on the go dictionary in your native language is always available to help you out with complex words.
1) Every Kindles supports Amazon's Family Library as well, which lets you share your eBooks with other members of your household.
Essentially, it lets you join two accounts together, so you can read each others books, plus you can add up to four child accounts to the pair of adults.
2) All Kindles support syncing of your library between Mac, Windows, iOS and Android devices once you've installed the Kindle app for them. So your books go wherever you go no matter which device you have!
---
Current Gen Kindle devices at a glance!
Now coming to what is available and which one is the best for you. As mentioned earlier there are four models in the market at present loaded with various features and price tags so let's take a quick look at all of them.
---
1. All-New Kindle (10th Gen)
(🌟🌟🌟🌟🌟)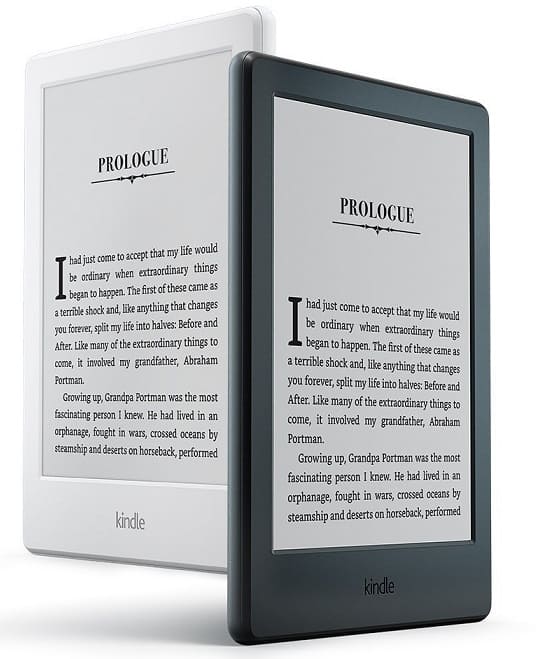 The entry level and most basic Kindle device out there with a price tag of around 8k. The All-New Kindle (10th Gen) is a 6′ device made out of plastic and has no physical buttons for navigation.
WiFi connectivity is the only option to make the device work online but on the brighter side it has Bluetooth connectivity to connect it to any audio device if you're listening to an audio book!
Screen size: 6″ Ink Pearl
Screen resolution: 167PPI
Storage: 4GB
Dimensions: 160x113x8.7mm
Weight: 174 g
Battery Life: 2-4 Weeks
Since the device screen comes with Built-in Lightt so reading in the dark is possible on the All-New Kindle (10th Gen). Highly recommended for a first time Kindle user or someone who is a casual reader.
---
2. Kindle Paperwhite
(🌟🌟🌟🌟🌟)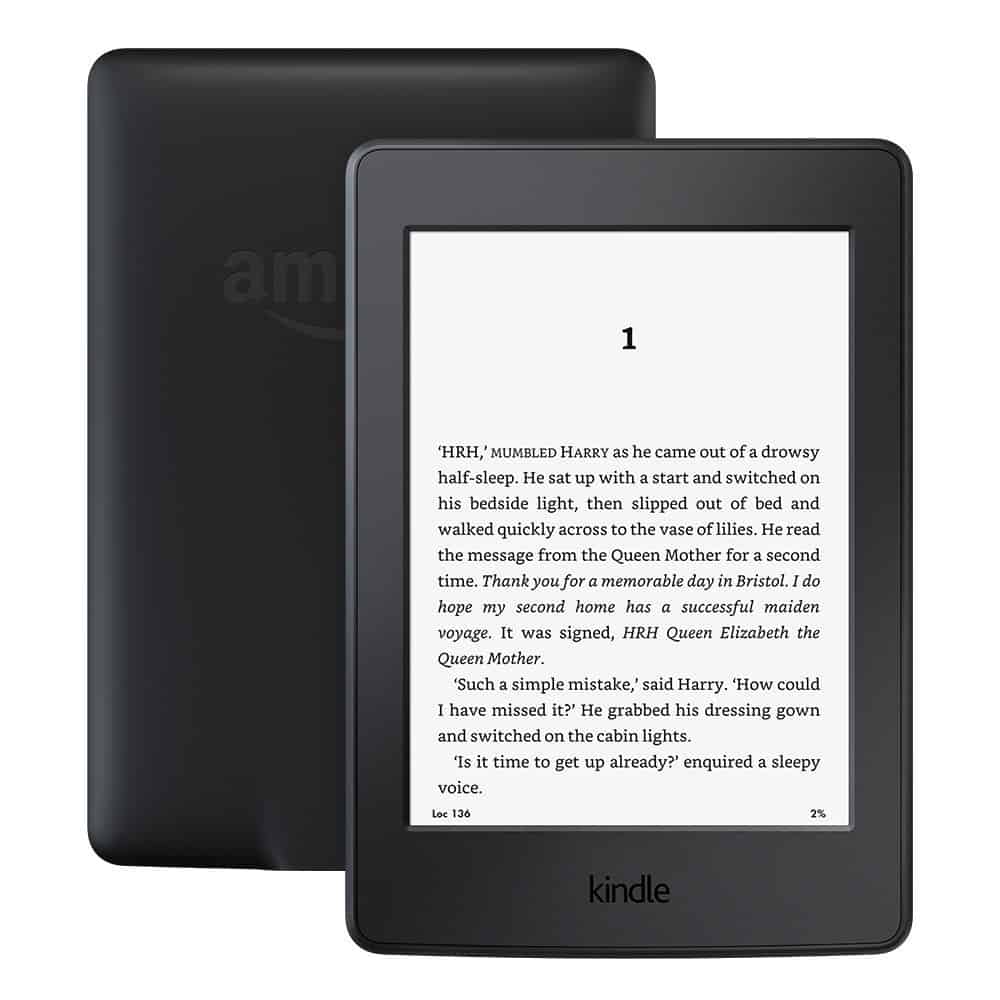 Kindle Paperwhite can arguably be called the Porsche of Kindles as it has all the features one would need but is not the best due to the lack of some brownie features!
With two models available, one with WiFi only priced at Rs 10,999 and the other with WiFi and 3G both priced at 13,999
Screen size: 6″ E ink mono touchscreen
Screen resolution: 1,448×1,072
Storage: 4GB
Size: 169x117x9.1mm
Weight: 205g (3G: 217g)
Battery Life: 3-6 Weeks
As it is equipped with a backlit screen you can easily read books in the dark so its a great option for those who like to burn the lamp oil!
Ambient light sensor is missing so one needs to adjust the light manually according to the surrounding conditions. Recommended for those who want to upgrade from a previous Kindle basic model or is an avid reader.
---
3. Kindle Voyage
(🌟🌟🌟🌟🌟)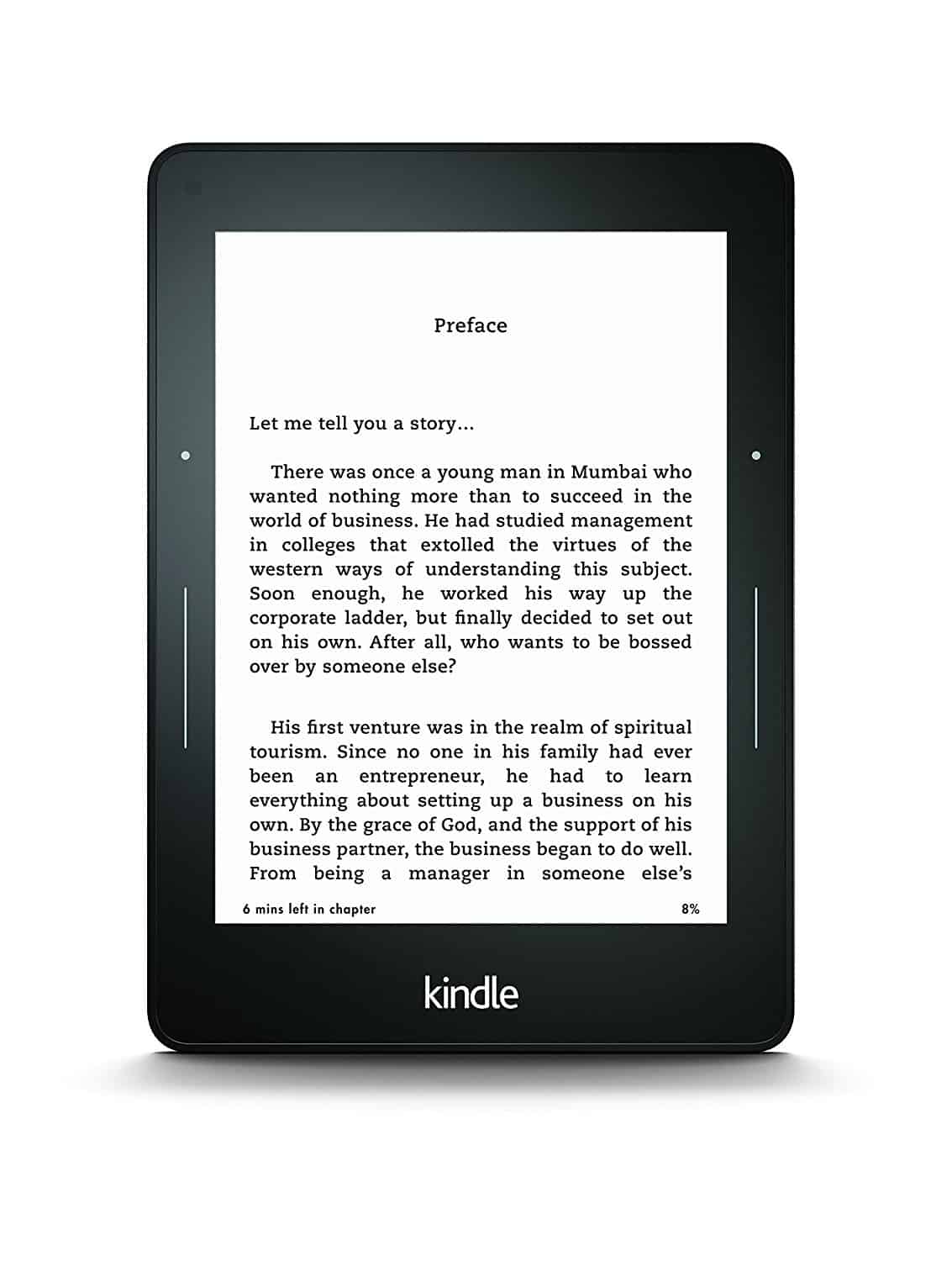 Lighter, slimmer and a bit more feature rich in comparison to the Kindle Paperwhite.
The Kindle Voyage is intended for the ones who are constantly travelling and like to read things on the go.
Hence , the device is identical to the Paperwhite but comes with an ambient light sensor & a higher resolution screen saving one the hassle of fiddling with the brightness settings whenever sitting down for a read along with a crisper display.
Another addition to the package is the new 'PagePress' buttons that can be used to turn the eBook's pages which comes handy if one is using the Kindle Voyage with just one hand.
Screen size: 6″ E ink touchscreen
Screen resolution: 1,430×1,080
Storage: 4GB
Size: 162x115x7.6 mm
Weight: 180g (3G: 188g)
Battery Life: 3-6 Weeks
Priced at Rs 16,499 for the WiFi model and Rs 20,499 for the WiFi and 3G model the Kindle Voyage is the perfect companion of a book lover who goes for outings, trekking or even the one who likes to enjoy their food with a pinch of literature!
---
4. Kindle Oasis
(🌟🌟🌟🌟🌟)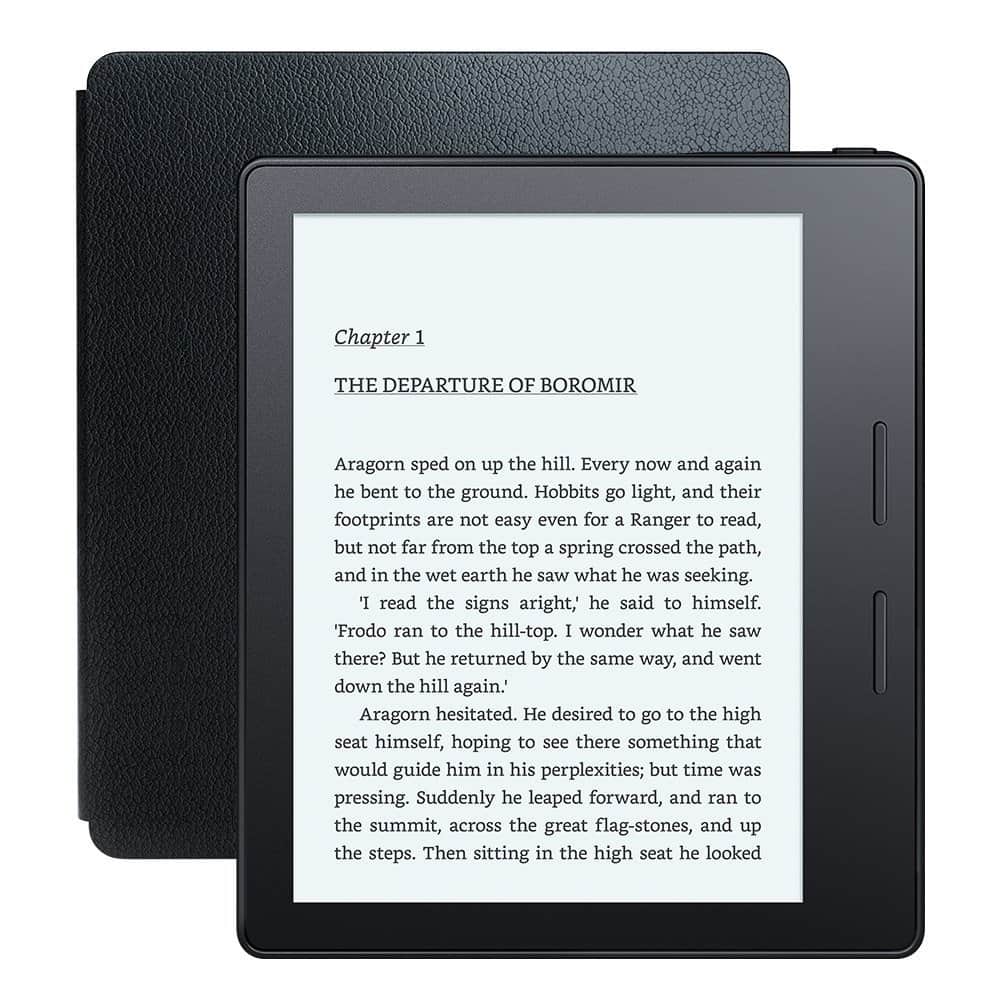 The Kindle Oasis is a book/eBook reader's luxury to put it straight. Oasis is not only the lightest, thinnest and most feature loaded Kindle ever but is also the most expensive one till date.
Like all converted limited edition Victorian age books the Oasis comes with its own luxurious leather cover to impart that premium feel. The physical Page Turn buttons are back and the screen is unbelievably crisp to deliver laser sharp text.
What's more? You even get an orientation sensor build in which detects if you're holding the reader in your left hand or right to adjust the display and controls accordingly!
Screen size: 6″ E ink touchscreen
Screen resolution: 1,430×1,080
Storage: 4GB
Size: 143x122x3.3-8.5mm
Weight: 131g (3G: 133g)
Battery Life: 6-8 Weeks
Priced at Rs 23,999 for the WiFi and Rs 27,999 for the WiFi and 3G model the Kindle Oasis is for those who want nothing but the best and love their Kindle a bit too much.
---
What's the future of eBooks and Kindle?
Considering the success and ever growing demand of eBooks and audio books it won't be a surprise if we see a Kindle that can do more than just read books. Probably a Smartphone with the same textured screen but obviously more competitive along with the generic Smartphone features.
This is pretty much evident since firstly people like multipurpose devices and can't stick to a single purpose device for long. Secondly we might be looking at the next iPod which evolved into an iPhone/iPad and rest is history.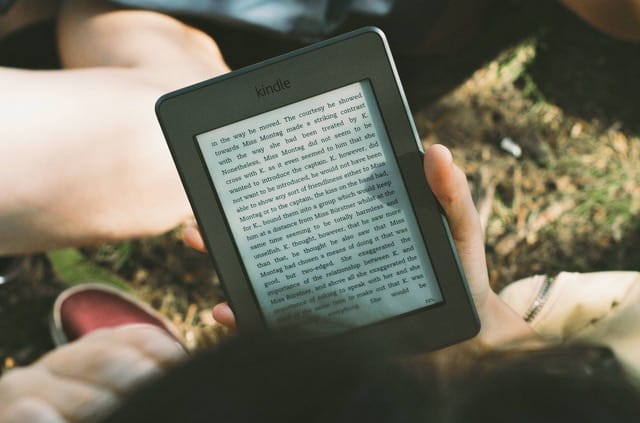 A complete bezel less Kindle with front-rear camera is also a possibility as that'll make it a truly futuristic in hand slate for on the go notes, conferences and status reports. Yeah right just like those sci-fi flicks I know!
Either ways it's a win-win situation for us consumers as we'll be in for something new arriving in the market & more is always better.
But one thing that I'm certain about is that nothing can replace the good old feel of a traditional book made out of ink and paper or the proud moment one has upon gazing at their collection of books on a book shelf symbolizing their taste & journey through the years.
---
If you have any doubts please feel free to use the comments section below , I will reply ASAP or you can email me at contact@shubz.in
More In Ear Headphones
More Over Ear Earphones