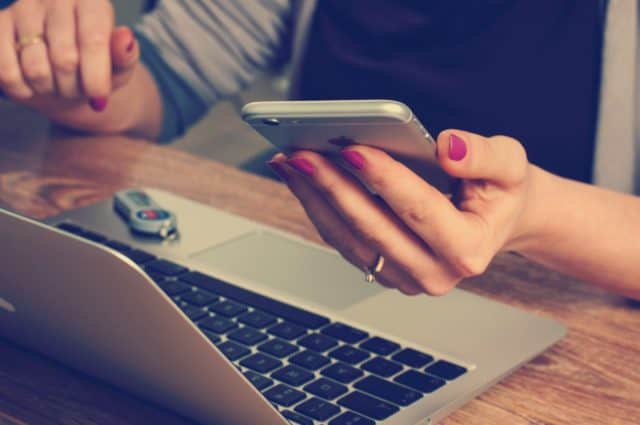 It depends on your personal needs, whether you want maximum performance from the laptop or do you want to use it more for general purposes of editing documents, and some small time gaming and occasional movie watching, or would you prefer a business/professional laptop, and would also love to do a lot of reading and use the laptop outdoors pretty frequently.
1. Performance
a.) Lenovo G50-45 Notebook (APU Quad Core A8/ 8GB/ 1TB/ Free DOS/ 2GB Graph)
b.) Dell Vostro 3546 Notebook (4th Gen Ci3/ 4GB/ 500GB/ Ubuntu/ 2GB Graph) (3546345002GU)
The above two laptops are, in my opinion, the best options available under 30k with decent performance ratings. While the Lenovo features a Quad Core processor, the Dell boasts of an Intel chip on the motherboard. The upper hand with the Intel chip is the fact that the Intel chips tend to heat up less than the AMD chips. Though nothing on paper suggests that it should, but I have used both of the processor quite a lot, and hence, I can say that AMD processors tend to have heating issues more frequently than Intel processors. Although there should not be any difference ideally, but it does surface. On the other hand, the Dell, despite having lesser RAM, boasts of an Nvidia GeForce GT 820M Graphic card, which for sure is way better than ATI JET LE R5 M230 housed in the Lenovo. Moreover, the most important fact is that you would want a good typing experience if you want to do more serious stuff on your laptop. The Dell surely has a better keypad feel than the Lenovo, but, we can say both the keyboards are not that much poles apart. The Keypad on Lenovo is pretty good too. But Dell trumps the Lenovo in quality by some margin here. The Dell also has the benefit of anti-glare display, which the Lenovo lacks. If you are making this range as your choice category, I think it plays quite an important role for a person looking for business/professional laptop. Since you are opting for this class of laptops, I suppose, owing to your extensive work schedule, you'd have to get on with your work while outdoors too. In such cases the boon that anti-glare is cannot be put into words.
2. Entertainment
a.) Lenovo G50-45 Notebook (APU Quad Core A8/ 8GB/ 1TB/ Free DOS/ 2GB Graph)
b.) HP 15-r074TU Notebook (4th Gen Ci3/ 4GB/ 1TB/ Free DOS)
A big screen would be much more desirable than a good keypad when you are more concerned about entertainment from your laptop. Another very important factor would be storage. Since, you are going to use the laptop more for Entertainment, you would like more space to store your Movies, music, videos, games, pictures, et al. Most of the files mentioned above are rather memory intensive, i.e., they demand a lot of storage space. I can easily say that on any random personal computer, more than 70% of the occupied hard disk space, is occupied by Multimedia files. Both the above mentioned laptops have maximum possible 1TB of hard drive space available. Both the computers have 15.6 inch screens. The HP has a LED backlit screen while the Lenovo has an HD TN GL Flat display (I don't know what that is). So I would not comment on the display, even though for an entertainment laptop, a good screen is very important, but to take the matter to a decision, let us just say that we know what an HD LED Backlit Display is and hence, it is a safer bet than the one that we do not know about. The HP laptop houses a 4th Generation i3 processor, while the Lenovo as mentioned above has an AMD processor. But the Lenovo also boasts of an 8GB RAM compared to 4GB RAM of the HP. And the Lenovo also comes with a graphic card, that too 2GB graphic support.
3. General Computing
I think the above mentioned 3 laptops are good enough to be considered all together in this section. Among the 3 mentioned before here, I can easily say that the Lenovo offers maximum configuration and would suffice more than the requirement of general computing.