If you're in search of a good Bluetooth portable speaker, you should glance at this one.
Energy Sistem Music Box is a very decent choice. With a very attractive minimalistic design, this speaker might be the best choice for you. Let's dive into it to get more ideas on why you should choose this.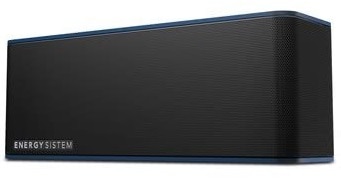 Pros-
2.0 Stereo System
Power – 20W
2 dynamic full range Stereo Speakers
2000 mAh battery giving 8 hours of battery life on each charge.
Cons-
Check Cheapest Price : Amazon
Surprisingly, at this price range, this speaker is a very good choice for anyone. The sound quality is exceptionally good, which I didn't expect, and has a high bass which is easily noticeable and will make your listening experience even better. It also comes with a built-in microphone which is a nice addition, so enjoy hands-free calling. And as you expect from Bluetooth speakers, it does have good battery life and can last you around 8-9 hours. Though, do remember that higher volume means higher battery consumption. 
20W power output definitely lives up to its name.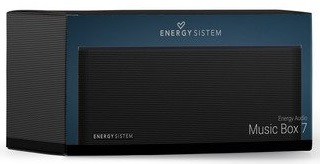 With all these features, it does one thing that holds itself back. This speaker weighs a bit too much, making it harder to move around. A speaker that advertises itself as a portable speaker, the weight doesn't justify the tag. Though, if you're someone who only needs a Bluetooth speaker for your room, this is more than enough and you'll be fine.
To conclude, it's a great speaker to look out for and won't disappoint you in terms of quality. The design and quality make it a very attractive choice.