Do you know that 75% of users do not scroll past the first page of their search?
With such a less volume of people moving to the 2nd or 3rd page of Google, this means that the chances of your website getting discovered from the second page of Google is slim.
And you need to get your website on the first page of Google as most of the online user experience starts from a search engine and Google, occupying about more than three-fourths of the searches in the world, is a good place, to begin with.
There are several ways to get ranked for your related keyword on the first page of Google and here are a notable few.
Start with Ranking for Long-Tail Keywords
If you see the total number of searches for long-tail keywords, it may not be that many compared to the most popular ones in the domain. But, for almost all businesses, the number of leads that long-tail keywords bring in is more considerable than popular keywords.
The users who search with long-tail keywords are looking for something particular and not just browsing randomly. When your website is a perfect fit for what they are looking for, there are high chances of conversions.
Moreover, you don't need to work as hard to get ranked for long-tail keywords as you need to for the popular short ones. This gives you the advantage of spending less time and less money leaving you with huge conversions.

Keep Your Blog Updated Regularly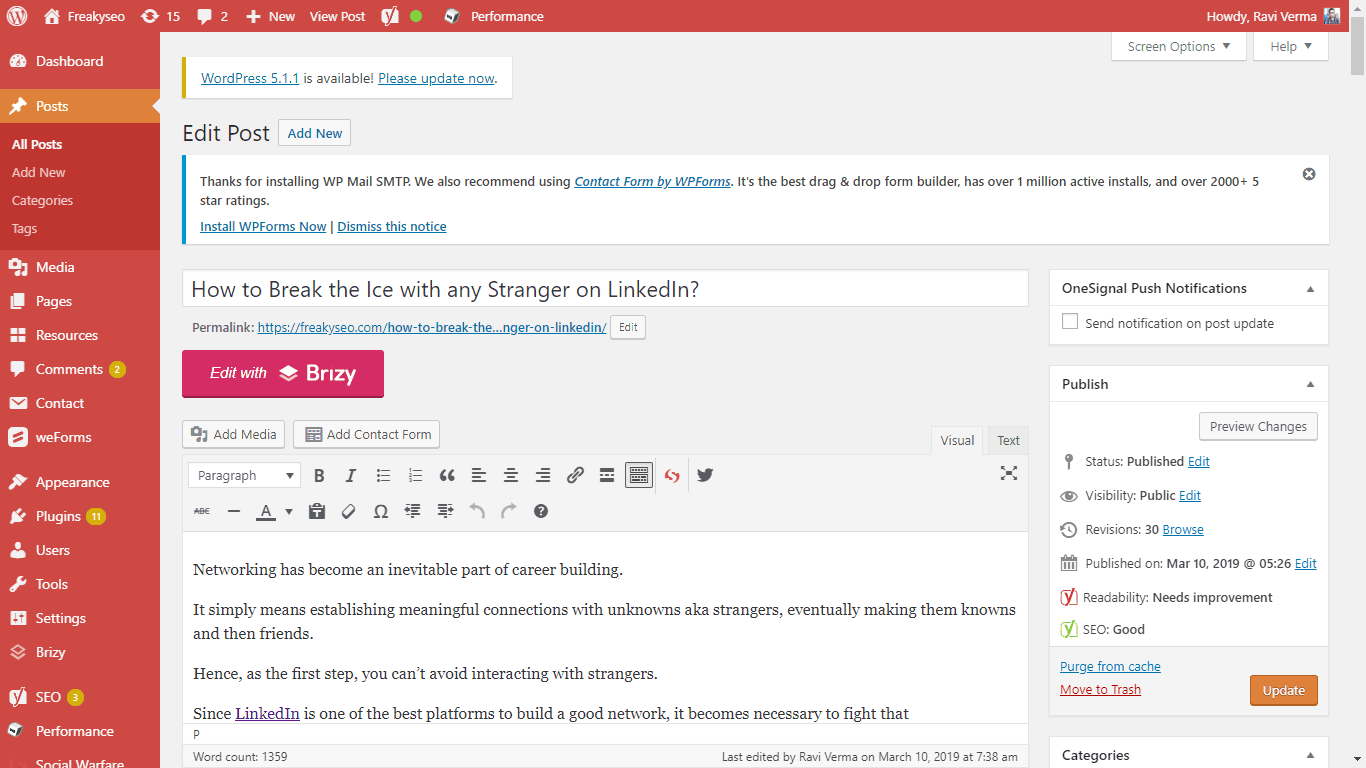 This may seem like a simple one, but blogs can be a great source of helping you get on the first page of Google fast. Your business may have a hundred possible keywords it could rank for. But obviously, it is not possible to cramp it all up in a few landing pages, and blogs are a great source of distributing the keywords.
Just stuffing your content isn't going to take you anywhere. All the blog content ranked on Google's first page are meaningful and adds value to the readers. Also, websites which have an active blog and more content have a lot more opportunities to get indexed by Google which will automatically improve your SEO score.
As you write your blogs, ensure to use proper header tags, meta tags and meta descriptions optimized for Google which will also play a part in ranking for the relevant searches.
Getting Ranked Through Snippets
Many websites use snippets to rank at the top of search results which gives a lot of visibility and increases the CTR immensely. Based on the type of your business, you can choose from the following snippets to rank.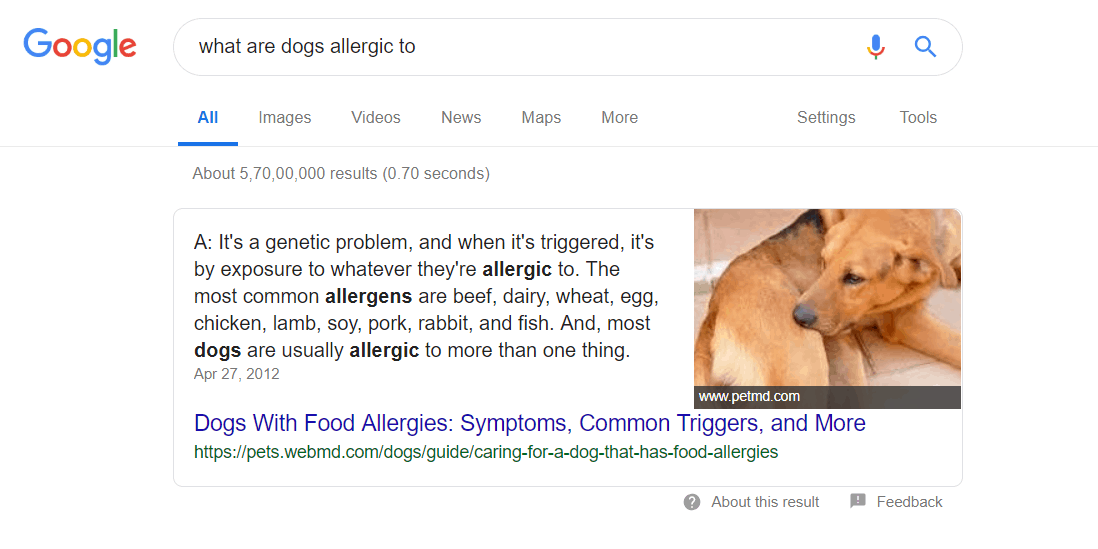 This featured snippet displays about 5 to 6 lines of the content related to the search with an image on the side. This will be what the user will lay their eyes on first as soon as they type in their query.
To your website displayed on paragraph snippet, focus on creating straightforward, easy to understand content based on what the user types in. This snippet will usually be displayed for searches that start with a question and therefore, focus on creating short questions that users of your business will ask and create a direct, no-nonsense answer for it.
If you want to quickly get listed as a paragraph snippet, first target the questions that your competitors are lacking in and try to rank for them first.
This data table snippet is useful for blogs and specific businesses from the service sector. If your business falls into this category, you can create a simple data table with information of what the user will look for and include the keyword in the headings, URL and other tags. Once again, start with the low-hanging fruit – the less common questions and build your way up.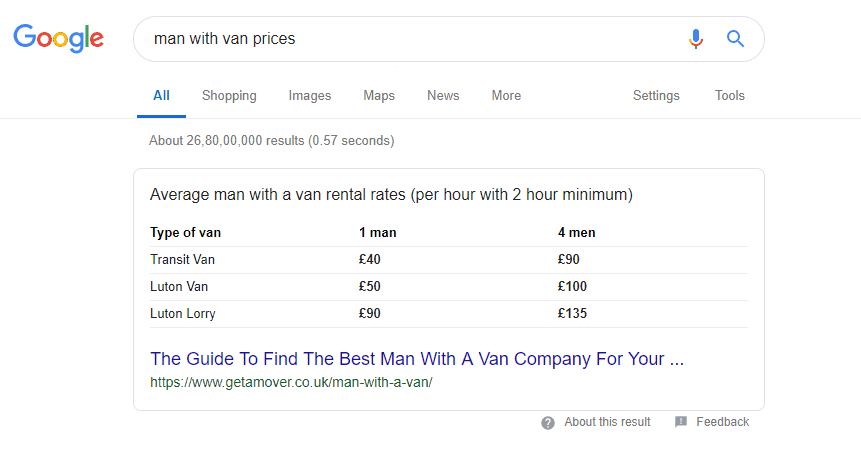 This is also a business-specific snippet. Google has made this available for only movies, music, businesses, books, products and recipes. If these review snippets can be leveraged for your business, you can embed a review into schema format and add the ratings try to get to the top.

Getting Ranked Through Carousels
For some search results, Google displays them in the form of a carousel that makes it easier for the users to find what they want. There are different types of carousel format search results that appear at the top of the Google results on the first page.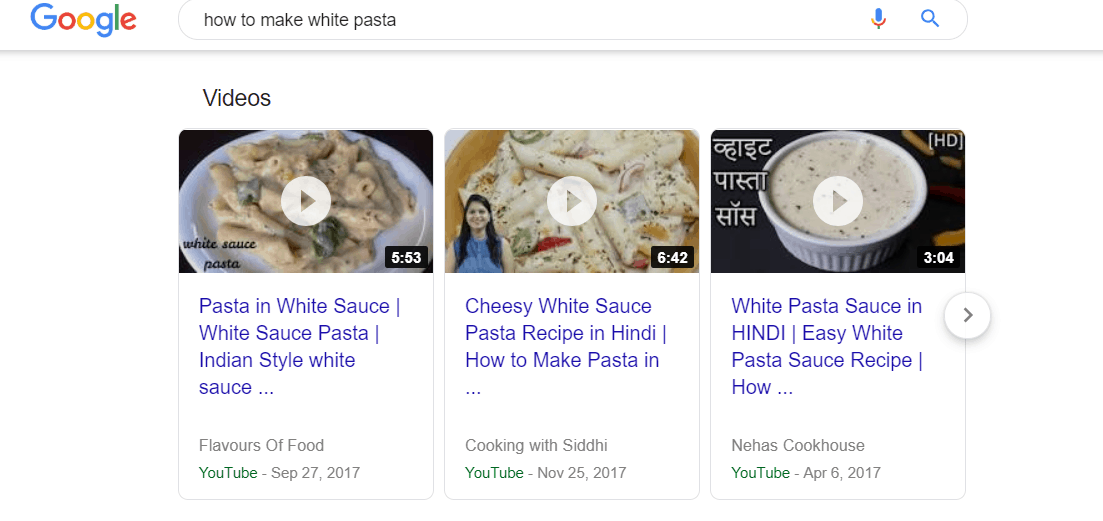 This displays the snippets of a few videos in a horizontal format at the top of the first page Google results with the video name, the website name and the date of creation.
If you want your videos to get included in this carousel, create a relevant, high-quality video with all the right heading tags, meta tags and meta description. Increase the number of visitors to your video and get a few good comments. There are several ways to optimize your video for SEO and make sure to follow the best practices for video SEO.
If you have an e-commerce business, then this product carousel will come in handy. Though most of the time, the products from some significant e-commerce stores are displayed, you can give this a try if you have a unique product by marking up individual product pages from the online marketplace.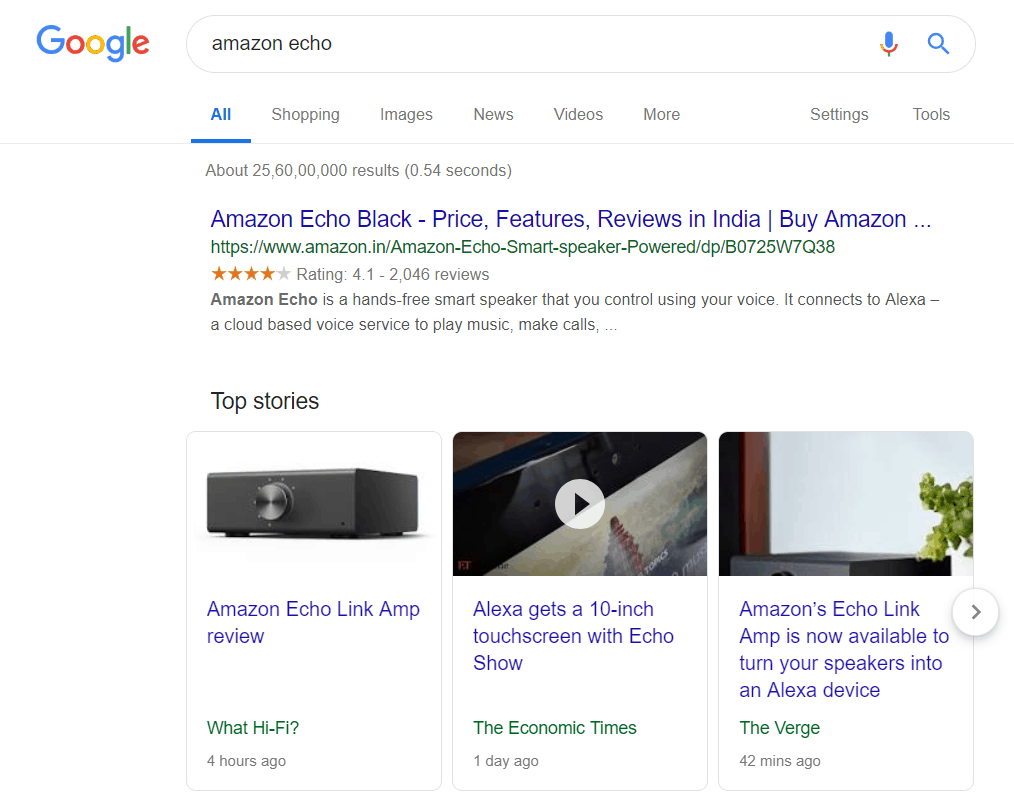 Top stories carousel are best used for media websites and blogs dealing with the news. Based on the current news going on, this carousel will display articles on a horizontal format with a thumbnail and the heading below it. It is best to focus on the current happenings of the world and publish an SEO worthy article on AMP pages with a high clarity featured image.
Wrapping up
Showing up on the first page of Google is no easy feat. It requires a lot of creativity, some innovative strategies, right SEO tools and most of all, persistence in the efforts. Try out a combination of the above-given ways and choose the right strategy that best suits your business.