Boult Audio sent these earphones 2 days ago and due to the upcoming sale , I wanted to review these ASAP. Time was running out and I was having hard time getting out of bed in this cold winter. It was now or never !
---
Unboxing Video
---
How Good Are Boult Edge HD Wireless Bluetooth Earphones with Mic ?
After listening around 30 songs back to back and using them for a while. Here's what I think about these Boult Edge HD wireless bluetooth earphones.
 " Budget Wireless Bluetooth Earphones For everyone"
Yes , that's what these are. Costing a mere Rs.1500 and providing a benchmark performance. Feels like Boult Audio have come a long way. We can compare Boult edge with the previous models curve and explode.
Check Latest Price – Myntra
If I had to choose for myself from Boult explode , curve and edge then I will go with edge. But that is my personal choice you will have to decide for yourself. I just love the steampunk look of Boult edge which feels like a perfect Sci-Fi earphone from future.
---
Also Read:
How Are Boult Audio Curve Neckband Wireless Bluetooth Earphone ?
How Good Are Boult Audio Xplode Wireless Bluetooth Earphones ?
---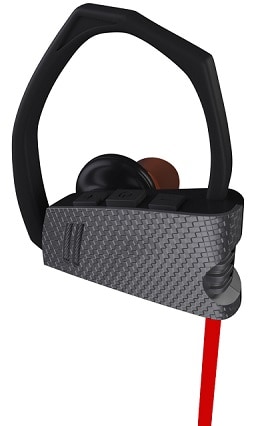 Build Quality
Earphone cable is flat and feels sturdy with adequate length. Flat cable ensures tangle resistance.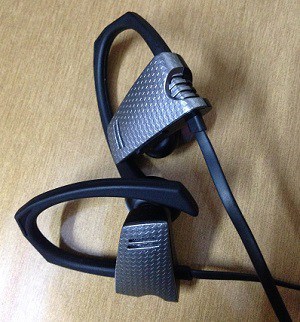 Coming to the earpiece body which is made of plastic and is very lightweight . It looks like a miniature motorcycle engine , giving it a very Sci-Fi , space battleship look. It has 3 buttons on top , two for volume control and one in middle for receiving/declining calls. There is micro USB charging port at bottom protected by a snap-shut cover.
It has long breathable earfins which are flexible and made of some rubberized material. Paired with angled silicone eartips for better fit. Make sure you put sized eartips according to your ear size.
They come with 2 pairs of extra size silicone earbuds,Boult USB cable , free carry case and a small black rubber cinch.
Performance
For the price of Rs. 1500 the sound performance is quite adequate. For your casual all genre music these are your go to earphones.
Sound won't distort even at high volumes , bass is suitable. However these are not bass driven like most gym focused earphones. You can enjoy slow melodies , hip-hop and all your favorite bollywood hits.
Once again these are not for high fidelity music but to sustain you daily casual music needs at gym , on the move or at home. Voice calling works smooth and easy. However mic being on the earpiece and not on the wire , you might need to speak 15% louder then your usual. Especially if your in habit of having mic close to mouth.
Connectivity
Easy to connect , just press the middle button for 7 seconds and wait for blue/red blinking light. It will show Boult Edge in your smartphone bluetooth settings , connect to that.
They give you freedom to walk around your home in 7-8 meter range indoors and a little more in outdoors.
Final Word and Pricing
You can dance all you want , run if you like and they won't come off. In the end music is enjoyable and earphones are lightweight. Microphone is inbuilt for smooth calling.
If your looking for a good pair of wireless bluetooth earphones under a budget of 1500, then Bould Edge should be your 1st choice.
Priced at – Rs 1499
Buy From – Myntra (Exclusive)
---
---
Also Read:
How Are Boult Audio Curve Neckband Wireless Bluetooth Earphone ?
How Good Are Boult Audio Xplode Wireless Bluetooth Earphones ?
Top 10 Best Wireless Bluetooth Earphones Under Rs. 2500
How Good Are 1MORE Piston Classic In-Ear Headphones With Mic ?