The comfort of cordless appliances snuck its way into all segments of technology. Today, the popular wireless headsets allow you to sit on the terrace and listen loudly to the music only you can hear or to watch a game on TV without having to worry about anyone at home.
You can do everything, and the cables are not limiting you. If alongside premium quality, you find portability important, you might consider compact headset models, but for maximum convenience, the only choice is a wireless headset.
---
Check Latest Price : Amazon | Flipkart
---
Sennheiser PXC550
Sennheiser has released a new pair of PXC550 wireless headphones that bring great battery life and an appropriate application that can change the sound levels in the way that suits you the most.
Sound
The Sennheiser PXC 550 is a wireless headset that will turn your travels into a first-rate experience. The PXC550 has a noise reduction technology, called NoiseGard Hybrid, and ensures great sound even in loud environments.
Thanks to the Sennheiser's open soundstage, the presentation is well ordered and tidy; each note hits the spot within a presentation that feels almost effortlessly merged. As a smart companion, these headphones offer Sennheiser's recognizable high-quality sound.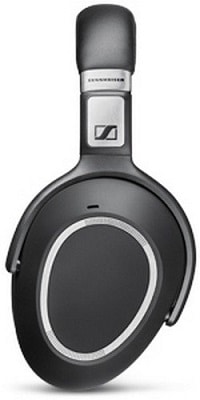 Design
The one thing the lovers of good sound will appreciate most is 30 hours of battery life, with the included adaptive noise-cancellation option turned on. The PXC550 are multifunctional headphones and offer much more than you would expect. They can work independently, or connect via cable, or wirelessly to your smartphone, it's your call.
The headphones are provided with a touch panel in the ear pad, so you can pause music or phone call when your headphones are not on your ears, and also, there is the compatibility with the Sennheiser Cap Tune application.
It's an interesting concept that's been produced by some brands, but you can easily pause a song by sweeping your hand over the headphones, which can be annoying.
The headphones are collapsible and have a case for storage and carrying. When you straighten them, they automatically turn on and after you put them away they immediately go off. In spite all the technology put into the cups, they don't seem large at all. The thick leather pads do a good job blocking the external noise and cover your ears, and still fit comfortably on the head.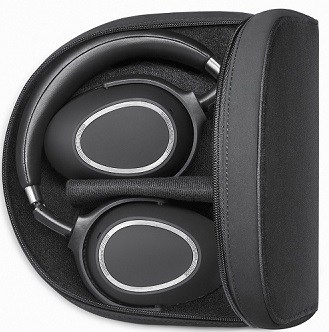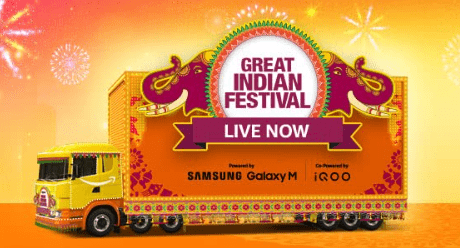 Pros
• Very comfortable
• Great sound for a Bluetooth headset
• Solid noise-cancellation
• Good battery life
• Contains touch controls
Cons
• Costs more than their counterpart from Bose
• Lacks a bit of extra sparkle and definition
• Somewhat bass driven
Conclusion
The Sennheiser PXC 550 are interesting and quite powerful. They will provide you with hours and hours of music enjoyment. We can even say that the sound is better and stronger than we expected. They look good, they are made of quality materials so you will not feel much strain after long periods of usage.
One of the strongest features of these headphones is multifunctionality – besides listening to music connected wired or wireless from your smartphone, you can also receive phone calls. They can be found on Amazon or Flipkart India. One important thing to be stated is that warranty not applicable in India for items sold by Amazon Export Sales LLC.
---
Also Read: