Update : Using it from months , the speaker is great. The bass can be better but you get what you pay for. No problem in built quality as expected from Zebronics ,good products in budget price.
After using this Zebronics Zeb Rocket bluetooth speaker for around 20 days , I am writing this review. After receiving the product from Zebronics for review , I played a variety of songs and media on it. Strong points of this speaker are it's built quality , loud clear sound and topnotch design. So if your looking to buy this bluetooth speaker or searching for a similar one then this post will surely be helpful to you.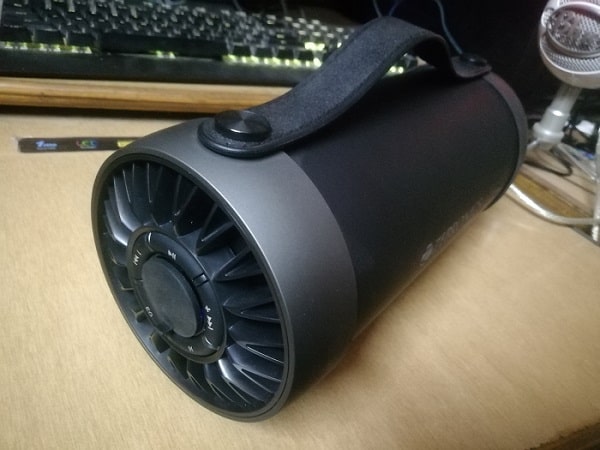 Design

(That is pleasing to eyes)
One of the best points about this bluetooth speaker that enables loud crisp sound is it's smooth barrel design. This awesome barrel design is further enhanced by a rich rubber finish which is my personal favorite. The black/Grey color theme and a handy strap (very portable) on top makes this speaker very pleasing to eyes. Even if you put this as a show piece in dining room , then it won't disappoint you.
Also Read:
11 Best Studio Monitor Speakers in India 
10 Best Party Speakers With Good Bass
Best 4.1 Channel Speakers in India
Sound Quality

(Boom Boom)
Bollywood songs will rock , every thump and beat crystal clear. You can use it to play chill songs while studying , very pleasing to hear without any distortion. It's a bit louder then other speakers due to it's barrel design , so if your looking to buy this for parties then go ahead. So parties and studying are clear. If your looking to enjoy instrumental music like piano etc then I will recommend you to increase your budget.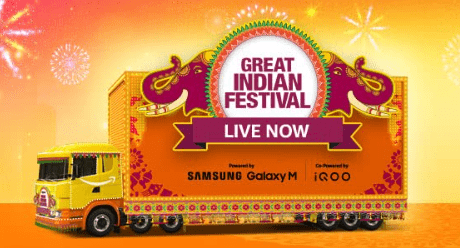 Connectivity
It comes with muti-connectivity options , appreciate Zebronics for that. All the connectivity ports are protected by a thick rubber flap.
AUX – yes
USB – yes
Bluetooth – yes
Also as an added bonus the speaker has Built-in Radio , although it might require some tuning.
Also Read : Best Bluetooth Speakers For Home

Final Word

(Buy it)
After going through all the minute details and every nook & corner , I will recommend you to do try out Zeb-Rocket. The strong aspects for this speaker will be barrel design , rich rubber finish , cool design , loud sound , long lasting battery backup.
If you have a lower budget then you can also check out Zeb-Axon also.

Rs.

1,999

Rs. 2,399
1 new from Rs. 1,999
in stock

Unboxing Video Zebronics Zeb Rocket
Also Read : 
10 Best LED TV in India (Smart / Non Smart)