Business idea? Developed. Check.
Business office offline space? Rented. Check.
Business office crew? Hired. Check.
Business office online space? Oops. Error 404. Not found.
Why did this happen? Because you did not have a website hosting partner. Did you know you needed one? Yes.
But I don't know how to choose the right one from so many and I am overwhelmed!
Well, this is a familiar dilemma. For anyone who has ever tried to book a website domain online, how to choose a web hosting partner is no less than Achilles Heel.
I'll let you in on a secret. Choosing a host is very much like finding the right life partner. If you look in the right places, you will have peace of mind and will offer the best website browsing experience to your customers. If you rush into a relationship too soon, you'll end up exhausted, out of money and not to mention, tired!
So, why is selecting the right web host a big deal anyway?
Choosing the right webhosting service for your website is a big deal because your business' online presence is going to be judged from how reliable your hosting provider is. Right from stability, speed, security and browsing experience, everything is going to be accountable to your webhosting. This is why; you should decide your webhosting partner with care.
A good webhosting is when you have four pillars of S. These are: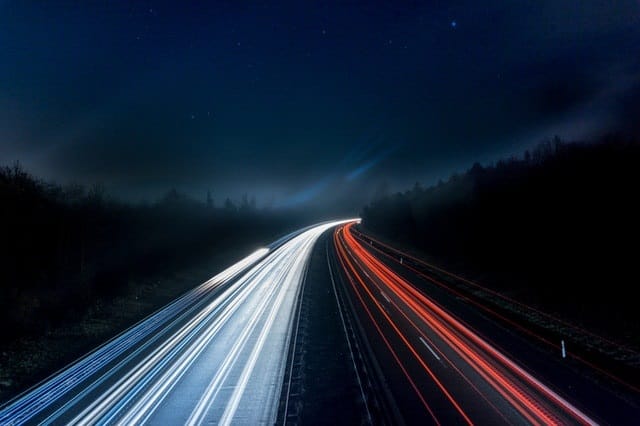 1) Speed: Your web host should give your website the minimum load time. This ensures a seamless browsing experience to your site visitors.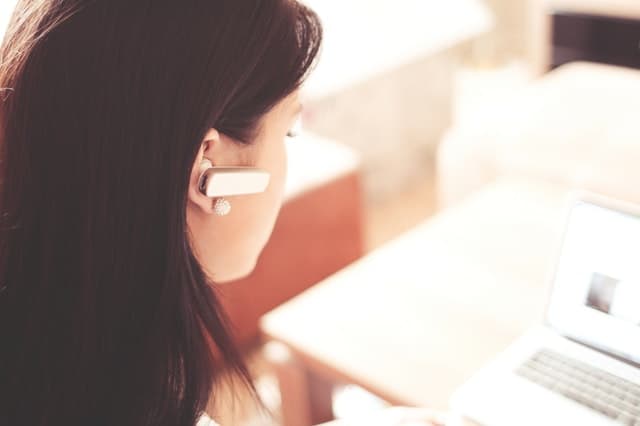 2) Support: Make sure you partner with a web hosting company who focus on customer support and maintenance after you purchase from them. This is especially essential for first time users and those who do not have a technical expertise.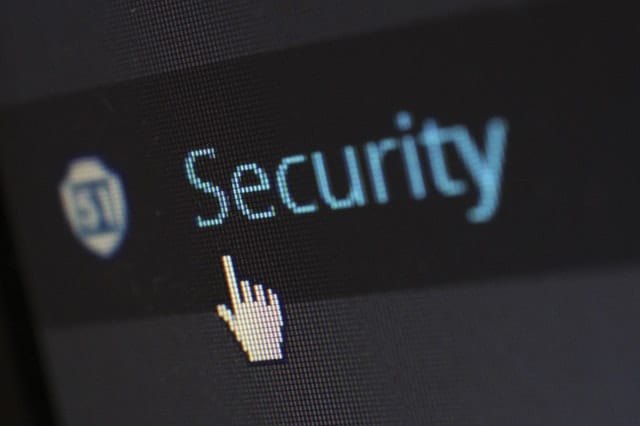 3) Security: Not only do you need a web host who has the most recent security measures for its clients, but also is able to take immediate actions in case of a mishap.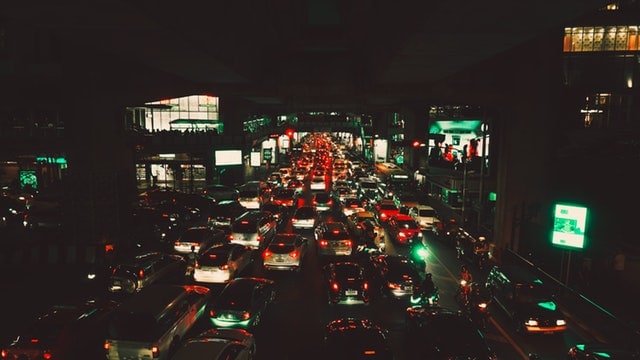 4) Scalability: Is your service provider capable of scaling your website as users and business grows? Consider this before you sign the deal!
Quick Tip – Register DreamHost
Hey wait, if I am not wrong, isn't web hosting the same as a web domain?
No. Not in the least. Web hosting and your website domain are two separate things. Imagine renting a shop inside a mall. You take up some space, set up your business there and people identify your business by a name you decided on. This is the difference between hosting and web domain.
When you buy hosting, you rent some space on the server of the provider. This is done through unique IP addresses given to each owner. You can then decide on a name to let people identify this address. This is what your website's name is and is known as website domain. This is essential as it is difficult remembering long numerical IPs while remembering names is easier.
Choosing webhosting: The Checklist
Even the best service providers will not be right for you, if your project requirements are not met. Having said this, it is important to be mindful of all that your site will require to begin and later scale out. This will assist you in making the right decision.
Go through this checklist to decide the right webhosting provider for your need:
⇒ What kind of site will I create?
Consider this the Big Bang for your business universe. Everything begins here.
Different sites have different requirements as well as varied technical specifications. Thus, it is crucial to know what kind of site you will create to select the right webhosting service provider.
⇒ Do I need to secure my site?
Yes. You need to secure your site. However, the level of security will vary, depending on the nature of your work. Sites that use confidential and private information such as card details and business transactions need to have robust security certificates in place. The same goes for sites which store personal information such as address and user contact details.
⇒ Will you need email services?
Do you fancy email addresses ending with your business domain site? You can compare different service providers to see which offer the best fit for your requirements.
⇒ Do you want to setup multiple sites?
If you plan on setting up multiple sites for business purposes, then you will need additional databases, email services and other technical specifications. Make sure your provider helps you cover all your bases.
⇒ Do you plan to have large data volumes?
Most sites today require high-resolution graphics and images as well as videos to make the site interactive and user-engaging. Such content takes up more storage and bandwidth as compared to sites with more of textual content. The capacity of your webhost is not a matter of traffic but also the size of file that you want to show to the traffic.
Usually most new websites have lower traffic levels. However, your host needs to handle your website better if you will have higher traffic levels.
⇒ Will scalability be an issue in the future?
If you start low on traffic, there's no saying that it won't go up in the future. Is your hosting provider ready to scale your storage as your website scales up?
⇒ What is my monthly budget for webhosting?
Most hosting providers offer a few basic features when you sign up for their services. While you can always compare the different services that are provided, you need to decide on your monthly budget for hosting. This will give you the exact idea about what essential services you absolutely need and which ones you can do without.
---
Now that you're done with the checklist, it is time to take a look at some important considerations before you select a webhosting providers.
⇒ Security
Although I covered this one in the checklist too, it is one aspect which I cannot focus upon enough. Your own website will definitely have some security measures such as security plugins and CMS integrations in place too but you should also ensure that your webhost is providing strong security features too. Look for things such as malware detection features, firewall protection and threat monitoring. Don't shy away from asking your company representative about what features they're offering, but do your research first.
⇒ SSL Certificates
If you plan on having an eCommerce website, you need to have an SSL certificate for protected transactions and securing user information. In most cases, your hosting package includes SSL certificate. Ask your hosting provider for this before you sign up for their services.
⇒ Backup feature
While choosing a webhosting partner, ensure that they take periodic backup of your site or offer to do the same. This gives you a fall-back option in case your site gets hit by hackers or crashes due to technical glitches.
---
Common webhosting service providers
Now that we have the basics out of the way, let's look at some of the good web host service providers popular today:
(Recommended)
Known to make webhosting easy, Dreamhost has been around for nearly two decades. When you opt for Dreamhost, you get custom dashboard, 1-click WP installation, unlimited bandwidth, unlimited emails and free SSDs. Dreamhost is quite popular among best shared web hosting providers.
The hosting company has over 600,000 WordPress websites and blogs. There are no setup costs and you get a free domain when you register with them.
Pros:
Shared hosting plan offers an impressive 99.9% uptime with superfast servers.
They offer excellent live-chat support.
Sharing hosting plans from Dreamhost is value for money for small business owners and beginners.
Cons:
The shared hosting does not use industry standard cPanel, so you'll need to work your way around in the beginning.
Only one option to choose in the shared hosting plan.
---
Bluehost is a veteran among all best web hosting provider for personal websites. Dating back to 1996, Bluehost is a trusted name when it comes to best WordPress hosting sites.
WordPress itself recommends them as their official and trusted hosting provider. With seamless experience and a plethora of services, you will never have to worry about running a slow website.
Bluehost has an excellent customer support staff too, available round the clock via call, mail or live chat. They are ranked number one as best web hosting for small business websites.
Pros:
Most plans have unlimited storage, email addresses, bandwidth and domain hosting.
They give a free domain name for one year with your purchase.
The Bluehost enhanced cPanel is convenient to use with fast access.
They have robust security features in place.
Cons:
Despite there being a number of useful add-ons you have to install most of them before using.
For those looking for WordPress options, the plans offered can seem expensive, compared to other providers.
---
2. Hostgator
With over 8 million domains to its credit, Hostgator is another highly popular webhosting provider. Its fondly known for its 1-click WordPress installation feature. Other than this, it boasts of 24*7 support and 99.9% uptime convenience.
Dating back to its formation in 2002, the service provider has come a long way since then and now offers choice of shared hosting, VPS hosting, WordPress hosting, reseller hosting and dedicated hosting.
Pros:
Several plans are available for varied requirements
Simplified tools for newbies and people without technical background
Excellent eCommerce features available
45 day money back guarantee as opposed to industry standard 30 days.
Cons:
Some plans are costlier than the competitor prices
Customer care service is subpar
---
3. SiteGround
Another popular choice among best and reasonable web hosting providers is SiteGround. They have an in-house WordPress hosting speed and security features for WordPress users. This ensures that your site is secure with seamless surfing experience. SitGround is renowned for its excellent customer care service in the industry.
One-click staging, automatic updating, built-in WP caching and GIT version control are just some of their awesome features. They also specialize in providing location based hosting with three data centers in Europe, Asia and USA.
Pros:
SiteGround offers extremely affordable hosting plans
Their uptime levels are excellent. They don't say that their uptime is 99.9%. They prove it!
Cons:
They limit storage space which can be a hassle.
---
Talk InMotion hosting when you talk reliable hosting services. Their technical support is excellent; having won accolades for that just proves how much they excel. The company is particularly recognized for its US based support, available for help round the clock.
Moreover, their WP hosting is optimized for bloggers and beginners, set to scale as your site grows. Bonus? They offer free SSL!
Pros:
Several convenient plans to choose from
Free backup options, unmetered data transfer and unlimited email features make InMotion's services very lucrative.
Flexible coding options also make them user favorite
They offer exception user onboarding experience
Cons:
The minimum purchase that you need to is for a year and the lowest prices are offered when you go for two year hosting services atleast.
The best service level is available only at the Pro level.
---
Well, that's all from my side. I hope you now know the basics and can get started on building that website you've been wanting to for so long. Just remember that whichever hosting company you select, they are able to meet your site requirements, offer reliable uptime and server speed and be available when you require technical support.
Most plans offered have similar services but added features that vary from company to company. Do your own diligent research before you settle on one web hosting provider. Like I said in the beginning, finding the right web-hosting partner is quite similar to finding your soulmate. So, make sure you experiment before you ultimately tie the knot with your 'The One'.