How to Earn Money from Home?
For most of us, a regular nine to five job is more than enough professional engagement.
We live our lives in this endless rut and are content with periodic promotions, year-end bonuses and paid leaves.
But, it is only human nature to expect earning money without having to work.
I know this because I think this way too, although I have a regular, ordinary and boring job.
But I also have a thriving side source of income.
I write articles online and get paid to work from the comfort of my home.
Yeah, that's good, but I am not that interested in writing. No thank you.
What if I could tell you some other cool ways to earn money from home?
You could get paid for minimum work and no one would contest you for working having a regular job too.
All my ideas require minimum or no skills and are perfect for home-makers, students or just about anyone who wishes to have a steady side income and can spare a few hours every week to work on them.
I have divided the entire series in 3 sections, general ways to earn money, ideas for stay at home parents and money making tips for students.
This way, you can best assess what work suits you better. You can also combine a few or other ways and club them to earn more.
General ways for everyone to make money from home
 1 

Earn online by browsing internet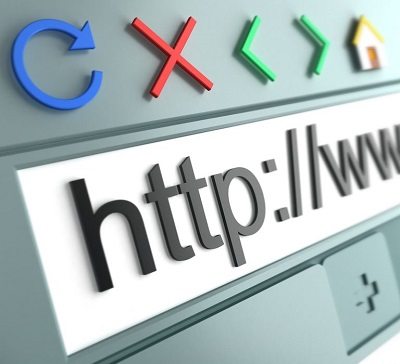 There are numerous websites which pay you just for browsing internet.
All you need to do is create an account on these sites, download their search bar add on for Google, Yahoo and Bing and then watch targeted ads, videos and shop online.
You earn a fixed amount of cash after collecting certain points. Some of the well-known websites are Swagbucks, Qmee and Wonder.
Almost all of these websites have a no minimum cash out amount. If you're a heavy net surfer, try trading your browsing for a few extra bucks online.
At least now your mum would not ask you to close the net and threaten to throw your laptop in garbage!
---
 2 

Recycle your old electronics to earn cash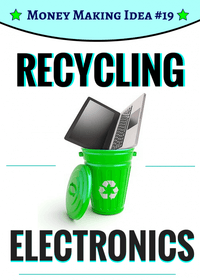 The world is tech-savvy and device driven today. Almost all of us have the latest gadgets with the coolest features.
Along with this, all of also have with at-least one older dysfunctional set lying useless at home.
Well, you can now recycle it to earn some extra cash. Plus, you make the world a better place by doing your bit of the good too.
Sites like Karma Recycling, Cashify and Atterobay are doing a great job of recycling your old, non-functional electronic gadgets for you.
Other than these, big players like OLX and Quikr have been in the market for a long time.
You can not only recycle old gadgets here but also include other stuff like home appliances, kitchenware and furnishing as well.
You can create an account, list your products and leave your contact details for potential buyers to get in touch.
---
 3 

Review Apps and Websites for earning cash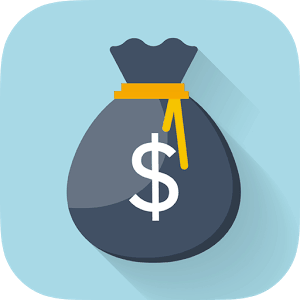 Even tech-savvy geeks can earn a little extra income on the side. UserTesting is a platform which pays people to review websites and apps.
All you need to do is create an account, complete a test review and provide an email address where you will receive websites to review.
You need to download UserTesting's screen recorder and install it to your computer before you begin.
Then you can record your verbal comments and on-screen movements while you browse the site.
The owners are basically looking for feedback on how well made the site is.
Every review takes nearly 20 minutes to complete and you can earn up to $10 per review. This amount can then be transferred to your PayPal account.
---
 4 

Affiliate Marketing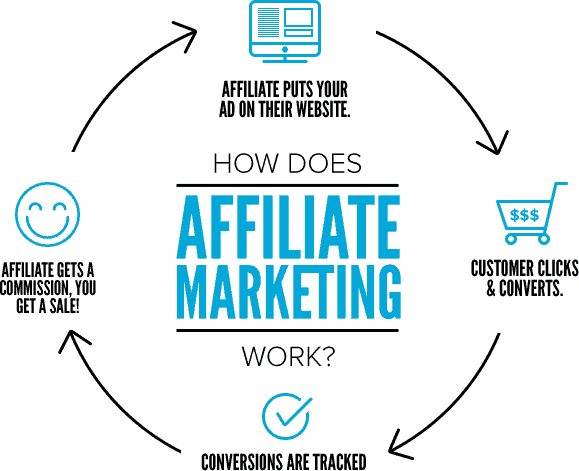 Guys, this is an excellent source to earn handsome amounts of money.
There are so many websites which pay you for affiliate product marketing including the eCommerce giant Amazon. With affiliate marketing, you can promote various type of products, companies and services.
You can sign up as a publisher on Affiliate sites such as ClickBank, Amazon and eBay and then find something that you want to endorse through your affiliate marketing channels.
Once you are able to decide on the products to promote, you can set up a website or simply share the affiliate link through your social media profiles.
The affiliate links are active for 90 days and once someone buys a product from your link, you earn a commission per purchased product.
One of the most common practice people follow is that of writing reviews for certain products and then adding them to their review via affiliate links.
These buying guides and review sites are quite popular and people earn generous amounts of cash.
Affiliate marketing takes time to set up but it is a highly reliable method to earn money from home.
It takes almost no skills to become an affiliate marketer and no specific infrastructure.
All you need is a little investment to become an affiliate marketing partner, a steady internet connection and a flair for writing to attract followers on social media and review websites.
---
 5 

Earning money from home by Writing and Publishing Kindle eBooks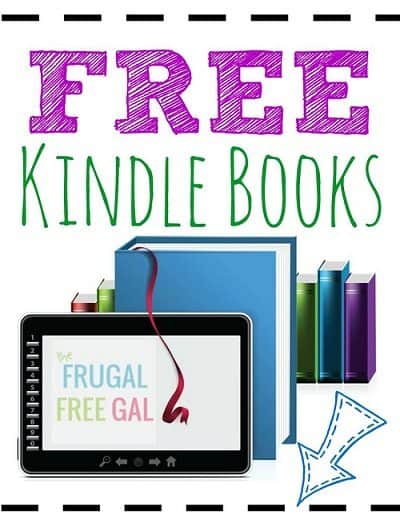 Amazon is a wonderful place. Besides providing sellers place to sell their products, it offers affiliate marketing to those who wish to make the most out of eCommerce.
With the Kindle Store, Amazon has extended another offer of earning money from home. You do not need to be Hemingway to sell your books, with the Amazon Kindle Store anyone can publish and sell their eBook.
I can see the writers jumping with joy!
Also, the kindle app is available on app stores of Apple and Google as well, so you can very well imagine the global outreach your book is capable of achieving.
You can list your book and earn up to 70% of the sale from its purchase. One thing though, I have seen non-fictional books perform better than fiction;
especially those 'How to for Dummies' and 'DIYs' and 'Instructional Guides' in particular do very well.
Your eBook must create value for the readers who will purchase it. If you can do that, you can become a best-selling author in no time.
The irony is, Amazon Kindle Store also features eBooks on 'How to become a Published Author on Amazon'!
The best thing about eBook publishing on Amazon Kindle Store is that if your book does well, you have created passive income for forthcoming years.
Your book will remain being popular due to higher ratings and reviews and you only need to invest in writing, editing and publishing once, while you get paid every time someone buys your book.
---
 6 

Earning Extra Cash by selling junk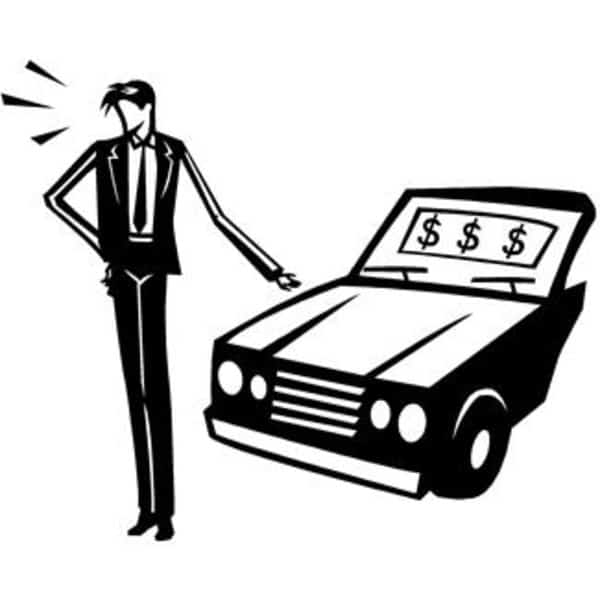 Garage Sales have always been popular in Western Countries and they are steadily gaining momentum in India as well.
What might be junk to you can be someone's prized possession. After all, they are just gathering dust sitting idle in your garage; unused after all these years.
So, what do you need to do?
This is the easy part. All you need to do is get a PayPal account and register to receive money from buyers.
Then after, you can click photos of things you want to sell. Now you can list them on eCommerce sites such as Amazon, eBay, Facebook, Etsy and so on.
You can also set this up on your own website as well. Keep adding and updating your store as products are bought and sold.
What a nifty way to earn some extra cash, no?
---
 7 

Music Instructors can earn decent incomes from home too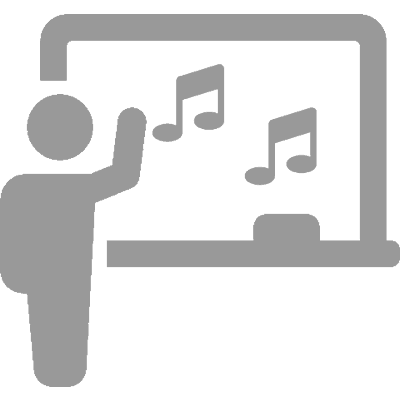 Do you love music? Can you play any instrument skillfully? Do you know how to sing Acapella or Hindustani music?
Music teachers are in high demand today.
Most classical teachers I know who teach Hindustani music charge as much as a thousand bucks for one class. The same is true for premium instrument instructors.
If you have talent, flaunt it and get rewarded for your skills!
The fact that people are willing to shell out high amounts for talented gurus, proves that you can make a sizeable income if you are talented.
---
 8 

Your own website can also help you earn money from home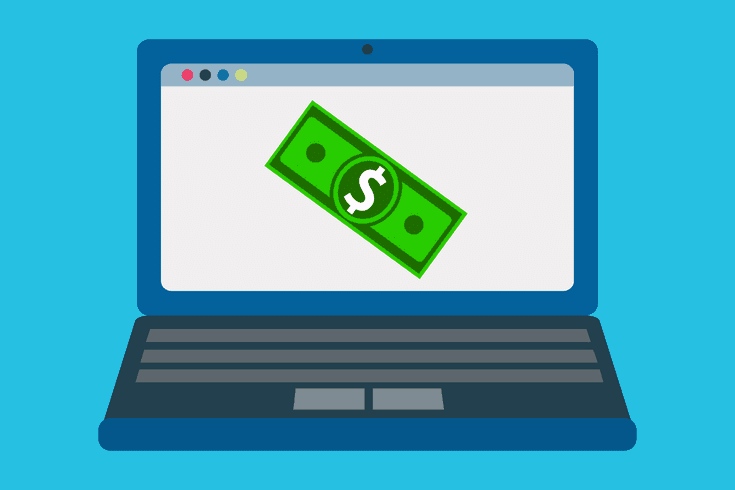 Another most relied upon measure to generate a passive income source is through a website.
There are a lot of ways to create your own website. You can use WordPress if you want a free template or you can go for paid hosting services from BigRock and GoDaddy – the leading domain purchase sites in India.
Once you have a site ready, you just need a little relevant content and some social media promotion for engaging the site's first visitors.
After this, you can monetize your site by several ways.
The moment your site has some traction, you have generated a passive income source for yourself, even when you're asleep.
---
 9 

Rent your House/Boat/Villa/Flat to Airbnb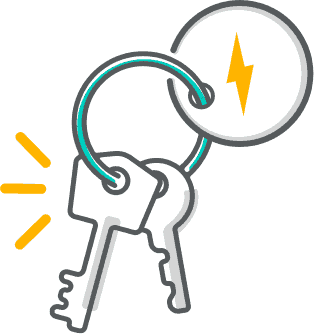 Airbnb is an online marketplace and hospitality service, where you can rent or lease lodging. It includes vacation and apartment rentals, hostel beds, homestays and hotel rooms.
Airbnb is an awesome way to make handsome amounts of money and get to know people from different cultures.
The community is made up of amazing travelers and hosts and is quite popular in India too.
All you need to do is, register yourself on the site, take photos of your space and list them online.
When people look for places online, they can get in touch with you and book your place for as long as they want.
---
 10 

Offer your services as a Freelancer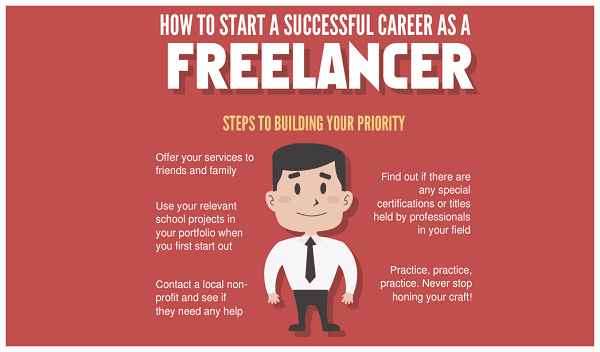 This is probably the safest and most reliable source of income and is steadily gaining momentum amongst Indians.
I, for a fact, know at least half a dozen people who have left their boring 9 to 5 cubicle jobs just to travel wherever they want and work from there.
There are so many websites you can choose to work from. There's Upwork, Freelancer, Fiverr, Guru, Hubstaff Talent, iWriter, Toptal and Peopleperhour besides others.
There are a variety of jobs available as well.
Some of them include Writing, Coding, Graphic Designing, Translation, Web Development, Administrative and Virtual Assisting, Sales and Marketing, SEO & SMM and eCommerce.
You get paid by the hour or per a project. The more you gain experience, the higher your profile rating goes and the higher quotes you can command.
People have go so far as to set up their own agencies on these sites – which shows the scope of income you can generate.
---
 11 

Your original photos can get you cash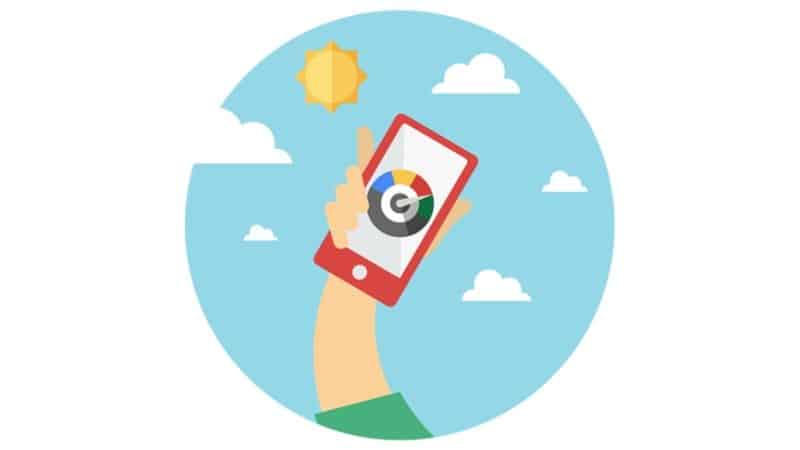 For all our amateur and budding photographers and photojournalists, you do not need an expensive gallery display for your photos to earn steady money.
You can simply upload them to stock image sites such as Shutterstock, Dreamstime and Sqeeqee.
When they get accepted, the subscribers can download them and you can get paid somewhere between $25 to $120 per image download.
Time to put the old camera to use!
---
 13 

Lease out a portion of your property to Banks and Franchise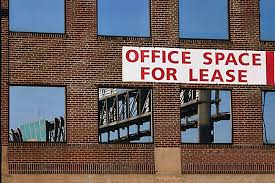 If your property has an unused portion, you can rent it to commercial entities such as Banks, ATMs and Franchises of Dominoes, McDonald's and Pizza Hut.
Not only will you be receiving a handsome amount as monthly rental, your place will be abuzz with activity.
You can also collaborate with store chains such as Easy Day, Spencers, Vishal Mega Mart and Big Bazaar.
---
 14 

The Classic – Earning Money by taking Surveys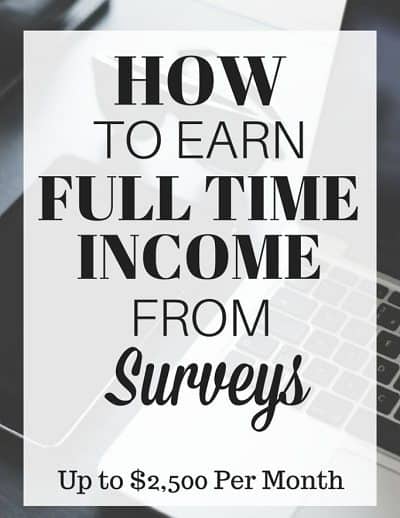 This is for all those who have little time on their hands but big dreams to have rainy day savings.
You can take up small surveys and get rewarded. The rewards are usually in the form of cash or gifts as per the organization or business offering them.
Most surveys range somewhere between 5 to 30 minutes depending on particular organizations. Some of the sites which offer surveys include IndiaSpeaks, Brand Institute and PermissionResearch.
---
Earn money from home for stay at home parents
 1 

Become an online tutor and build a steady income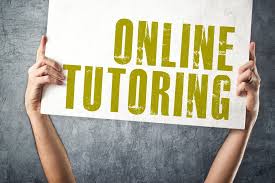 The need for tutors has increased considerably in the last decade. More and more parents are turning to internet to find quality teachers online.
For all the stay at home parents, if you have an academic specialty and have free time at your hand, becoming an online tutor can be something which can start from a simple exercise in free time and to a serious full time work from home business.
You can register on sites like Vedantu or BharatTutors to get started. As your profile rating increases, you can increase your quotes as well.
The sites offer a wide variety of subjects ranging from Humanities to Science and preparations for competitive exams such as JEE.
The tutoring is done virtual via computers or laptops and not in private. You can also list your services on OLX and Quikr if you wish to teach kids in person.
Share your knowledge with struggling students and generate a steady income while you are at it.
---
 2 

Become a parent blogger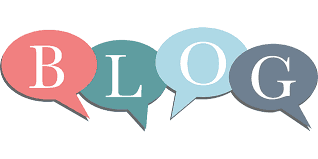 Most first time parents and would be parents often turn to internet to look for advice or experience sharing from couples just like them.
If you happen to be a parent with some free time at your hand, why not try blogging? It could turn to a potential income source.
Take BatDad for example. What started as simple vines which went viral, Blake has a full – fledged website now, where he has books and t-shirts up for sale.
You can choose what you want to write about. You can be as wise as you want to be or as creative. Take your pick!
---
 3 

Offer Tiffin Services or Baked Goods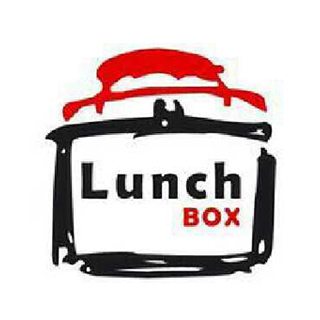 When you have kids, you have to pack their tiffin and you probably do that for yourself and your spouse too. Why not turn it into a full-time business, especially if you love cooking?
Tiffin services are massively in demand, especially in the metro cities of Delhi NCR, Mumbai, Bengaluru, Pune and Chennai.
There are so many young bachelors and students who crave for home like food and suck at cooking.
Moreover, eating out every day is neither a viable not a healthy option.
If you can provide clean and quality food, your services will be highly desired.
You can even set up a website, list your services on Zomato and Foodpanda and get reviews from happy customers – all from the comfort of your home!
You can take the road less travelled and provide baked goods, drinks, foods during fasts and diet foods along with shakes and smoothies.
If you keep the prices within budget, you can have a thriving food business in no time.
---
 4 

Babysit other parents' children too and get paid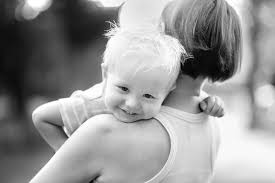 Quite similar along the lines of having a crèche, you can generate a steady revenue by looking after the children of other working couples.
Most working parents prefer leaving their children in a homely environment, rather than a crèche, given the recent reports of misbehavior with children there.
Not only will you be able to earn a little money when you are on your maternity or paternity leave, your little one will have a playmate for a couple of hours.
You know what a couple of 'me' hours for a parent mean, right?
They mean bliss, coffee and some daily soap opera on Star TV or that long recorded football match you've been planning to watch for some time now.
---
 5 

Online market trading as means to earn money from home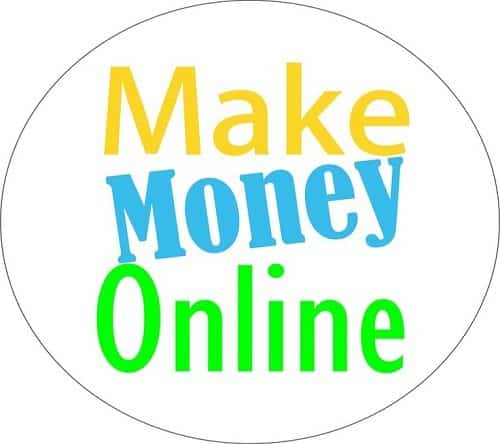 If you are a business aficionado, then this is going to interest you.
You can make a fortune from online market trading of business stocks. One of the most popular sites for this is Indiabulls.
You can register on the site to create an account and then access the streaming stock quotes, payment gateways, live market news and real-time statistics. Currently Indiabulls caters to over 7 lakh customers and online traders.
You do not need to be a B-School pass-out to do trading and stock market investment.
A quick, observant eye and a penchant for trending industries will help you keep up your stocks and open an active income source.
---
 6 

Disney's Best Kept Secret Vault can bring in few extra bucks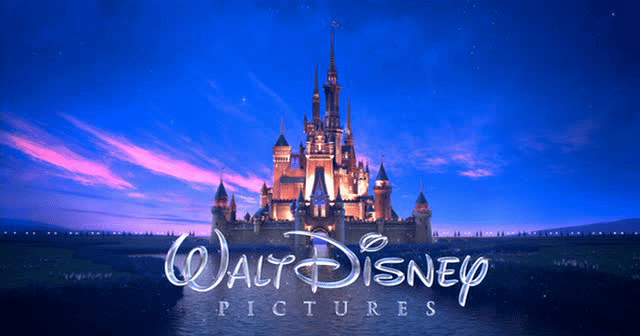 Disney Studios restrict the supply of a few home release classics for keeping demand high across generations.
They're locked for 8 to 10 years before being released for some stipulated amount of time.
If you buy these classic movies during this window, you will acquire them at a normal price.
Once they go off sale for a decade, you can simply list them for higher amounts and turn in a nice profit.You need to be aware about the titles though.
Classics like Bambi and Lion King Diamond Edition Blur-ray are some titles worth investing into right now.
Not all releases are stored away in a vault. The demand is high only for the true classics.
---
 7 

Open a Beauty Parlor
Just like clinics, beauty parlors can be started from a single room and you can earn a hefty amount of money by providing varied services.
While most parlors offer the basic haircut, facial, waxing, head spa manicure and pedicure services, determined ladies also offer bridal makeup, body polishing and various skin treatments.
The more ambitious ones also provide masseuse services, body spa and sauna of several types including Thai, Bali and Ayurvedic.
There are a number of treatments which can also be offered such as Panchkarma, Fish Spa and Diamond, Gold and Chocolate facials.
With the number of working women increasing, there is more focus on personal hygiene and upkeep. Beauty parlors can offer a great source of income and wonderful areas for chit-chat for Indian ladies.
Not only this, men are also becoming conscious about their looks. Keeping this in mind, you can also open a Men's Saloon or a Unisex Parlor where you can cater to the needs of both genders.
You can list your business on Yellow Pages, Sulekha and Just Dial so that people can find out easily about your parlor when they look for one online.
---
 8 

Property Sourcing for Wealthy Investors
While Real Estate market may seem down at the moment in India, property is something that is never going to go out of trend.
However, for most people, the entry to the market is off-limits and is accessible only via real estate agents.
I have a differing opinion altogether.
You can make a lot of cash if you source worthy properties for rich investors who are short of time to do so in their own stead.
Does this sound interesting? Read on.
The trick to getting into this business is to locate properties which have a below market value and then avoid real estate agents altogether.
You can then circulate this information with your contact details and the offer. When you come across investors, give them a no-brainer deal on the cut-price property in exchange for a certain sale percentage.
You can find such wealthy people in various RWA clubs, Golf Clubs and socialite get-togethers, in case you're wondering how to pull out the big fish.
Track events, put on your best suit, dress it up with your charming smile and do the magic. You can even take to Twitter or LinkedIn for initial touch base.
Oh, and don't forget your business cards!
---
 9 

Becoming a Travel Planner can give you a sizeable income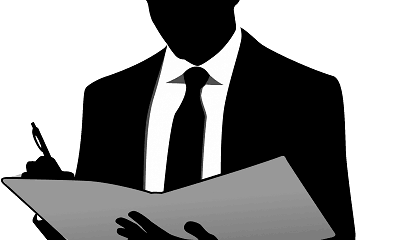 Travel planners offer travel itineraries as well as other related services. This is a lucrative job which is quite interesting as well.
You can start this business from the comfort of your home. Just list your business in Yellow Pages and help people find the cheapest flights, memorable vacation destinations, car rental and hotel accommodations.
You can even include extras such as sightseeing tours, visits to vineyards and other cultural activities to make the stay of people memorable.
How do you earn?
It's quite simple. You charge a flat fee for different packages and earn a percentage of it as your commission.
The travel industry is on a rise in India, as the middle class is earning more and spending it on family vacations and backpacking and solo travel trips.
If you market your services the right way, you can establish a thriving business for yourself.
---
 10 

Yoga Classes and Fitness Counselling can help you earn big bucks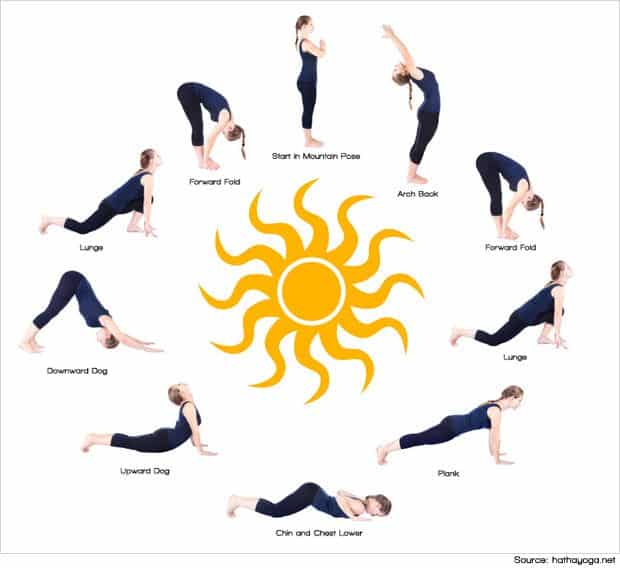 Ever wonder why we become extra motivated at gym or in groups? Because human beings are social animals.
We thrive in groups and our productivity is at its peak when it comes to proving ourselves in a crowd.
This pretty much explains why exercising alone becomes so demotivating after a few days.
If you are a certified Yoga teacher, you can take Yoga classes at your home and charge people per class.
Depending on how many people attend your classes and how popular you become in sometime, you can earn somewhere close to a few thousand bucks every day that you teach.
Plus, it will keep you in shape. Two birds with one stone, eh?
You can become a fitness and nutrition counsellor too if you have a nutrition degree. Dieticians and nutritionists are in huge demand today.
Most people are opting for personal dieticians and this can open a profitable income avenue for you.
---
 11 

 Opening a multi-purpose departmental store to earn money from home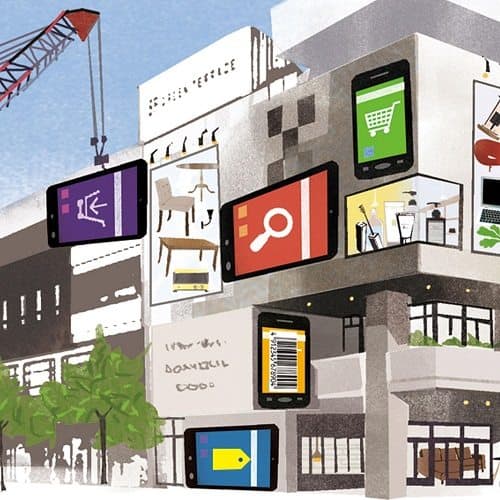 Departmental stores are another popular sight in every Indian neighborhood.
Depending on your budget, you can open a department store to fill in the demand and supply gap for FMCG, eatables and dairy products.
With a friendly communication, prompt service and options such as home delivery and online payment, you can earn good revenue from your store, without stepping out of your home.
---
 12 

Renting out your property for banquets, conferences and events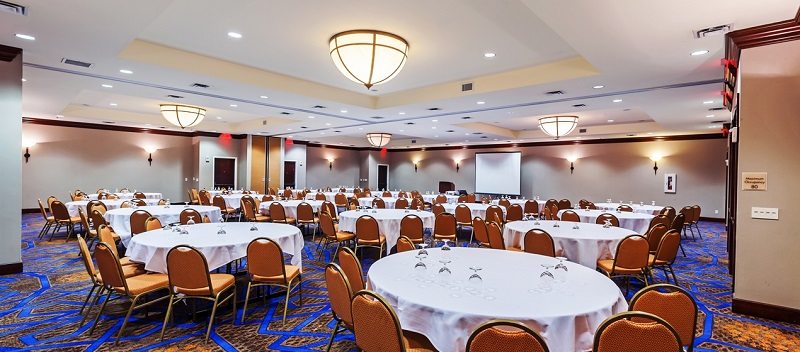 If you own a piece of property in some exotic location, say a farmhouse or a vacant plot, you can convert it for exhibition space or into a hotel and lease it out to Associations and Businesses for their corporate events, tradeshows and banquets.
Most properties charge by the number of days the event will happen. This is a steady source of income if you wish to work in real estate without any agent work.
---
 13 

Selling handmade crafts, woolen wear and embroidery to earn from home.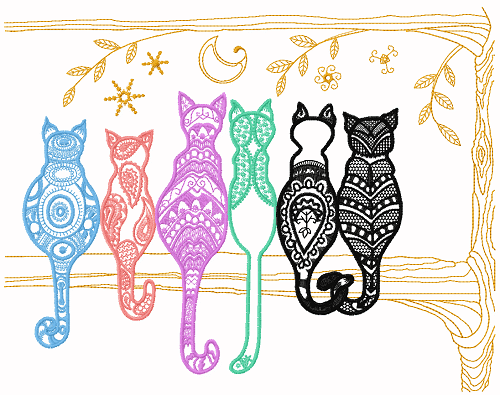 Indian girls are often taught to learn knitting, embroidery and crafts so that they are adept in household chores.
Once they marry, these skills are often lost in home and family care.
For the entrepreneurial woman, however, there is avenue for earning money from home with these skills of hers.
She can utilize her skills in two ways. One way is to knit woolen wear, make crafts and embroidery and sell it online on Amazon or over her own website.
The other way is to provide these lessons to young girls who want to learn the trade. When she tutors, she can charge a certain amount and earn money from home.
---
 14 

Your artistic talents can make you famous – and rich too!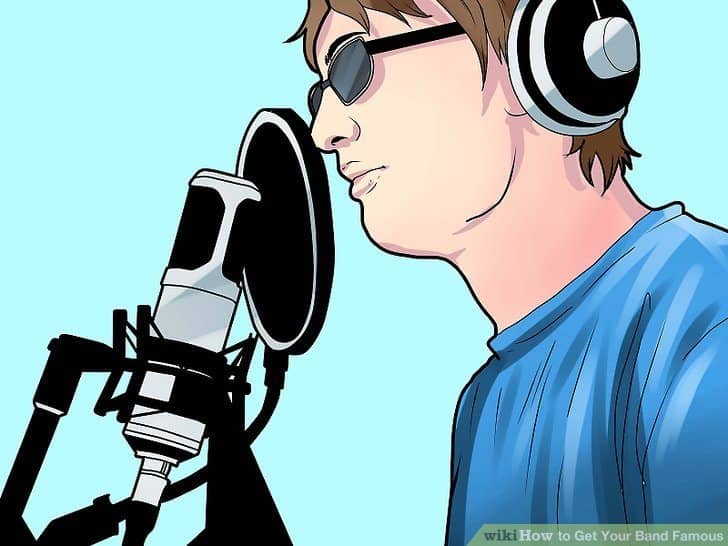 Remember your fine arts degree? It's about time you used it. If you love to draw, sculpt or paint, you can earn an impressive amount of money from your talent.
Getting started is easy. You begin with creating some of your own unique work and then put it up for sale on your website or on social media for people to see.
When marketed the right way, you can not only get famous but your will amass a large following and earn a few decent bucks on the way.
And you thought only Picasso was talented!
---
 15 

Gardening Business can reap in cash too
For all the horticulturists and botanists, you can sell your home grown produce to earn a little extra side income.
All you need is a small space in your backyard and a working knowledge of herbs and gardening.
You can cultivate flowers for potpourri, medicinal herbs, herbal teas, culinary herbs and herbs for aromatherapy. These do not require vast spaces to grow.
Just like knitting, you can also offer gardening sessions where you can train amateurs on aspects of gardening through seminars, lectures and demo classes.
This will also aid you in generating an extra source of income.
---
 16 

Personal Chef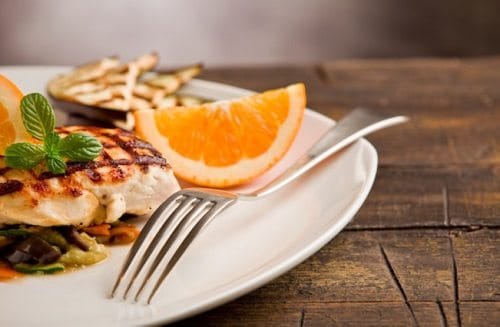 Do you love cooking? Are you shy? Do you want to work as a chef but do not want to go to regular restaurants and bistros? No problem.
You can utilize your cooking forte to whip up mouth-watering dishes for small groups by becoming Personal Chef for the right people.
The best part about this is, you can market your skills to anyone who loves to eat and can pay you well for your efforts.
Most personal chefs are employed today are also supposed to also maintain the right nutrition levels in the food.
To market yourself as a personal chef, you will need a sound knowledge of cooking, good nutritional sense and superior organizational skills.
---
 17 

Consultants have it all sorted out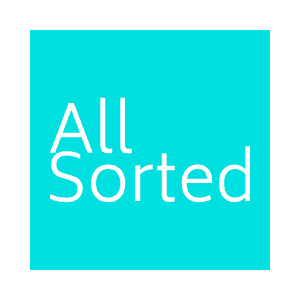 If you are a retired professor or a Subject Matter Expert taking a break from work for some time, your credibility can assure you a steady source of income.
You can work as a consultant for businesses who work in your area of expertise.
They will not only respect your insightful advice on stuff they work on, they will also pay you handsomely for your efforts.
You can work only a couple of hours every week to make a small fortune for yourself.
---
 18 

Grant Writers have a steady source of income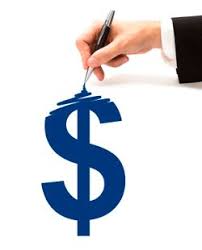 You can well utilize your English majors and Management degrees to write grant proposals. Grant writers are quintessential links between grant seekers and funders.
As a grant writer, you can work as an independent contractor, part-time or full-time development officer or as a freelancer.
The non-for-profit organizations have the largest percentage of grant seekers for various vertical within their hierarchy.
A grant writer can apply for a myriad of services such as project grants, restricted grants, endowed grants, startup funding and challenge grants.
Well established grant writers are generously paid.
---
 19 

Interior Designing as a way to earn money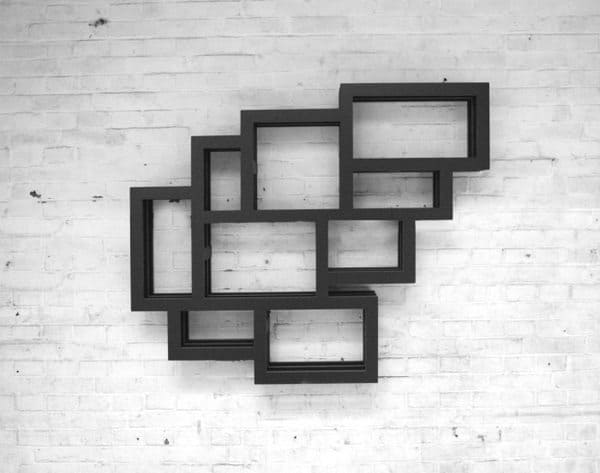 Do you have an eye for beauty? Can you take a dull room and transform it into a vibrant space with just a few adjustments?
Then you can earn well as an interior designer and decorator.
Interior designers use their creative streak to assist the homeowners for transforming their living spaces per their personality.
Most businesses and wealthy patrons want to showcase their distinct persona on customers and people.
This is where you can help them out and in turn, earn generous amount of money and accolades for your services.
---
 20 

 Project Management to earn a side income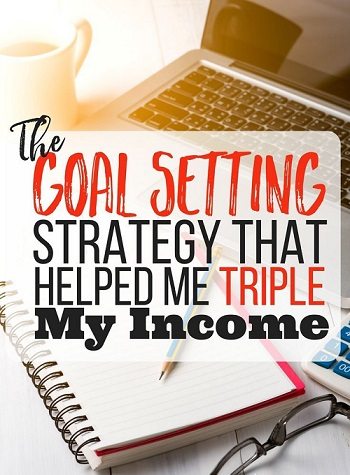 If you are known to be highly organized, then you can assist the others to manage their products from inception to completion.
The role of a project manager encompasses planning, developing, accessing, budgeting and overseeing the overall outcome of the project.
Project managers are in huge demand today. If you happen to have excellent managerial skills, it is time to unleash them!
---
 21 

Public Relations Professionals can leverage their skills to earn money from home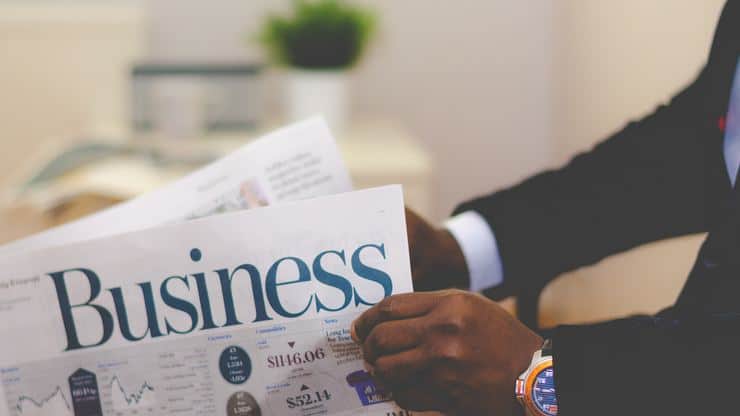 For those stay at home parents who have impressive communication skills, PR is a viable option for you.
You can help businesses and individuals to reach out to media exposure across television, newspapers, radio and internet.
---
Earning money from home for students
 1 

'Clickworking' to earn some extra cash

Clickworker is a crowdsourced online working platform where businesses put up specific, scalable tasks which need to be quickly completed.
The tasks vary in nature and some common ones include data entry, form fills and web research.
You can work on what you feel like doing and work when you feel like working.
The site rewards you and pays via PayPal.
While I did go to the site and did some research before putting it down here, I would like to mention that not everybody can do this.
There are a lot of negative review for the site as well and it mostly suggests that people worked for a few weeks and then their accounts were suspended.
You can proceed if you wish to but be mindful that this is not a 'Get rich quickly' site.
You need to build a reputation like all other freelancing platforms.
This is great for students looking to earn a few bucks for their upcoming trip but is not ideal for those who cannot dedicate a lot of time due to their busy schedules.
---
 2 

Get paid to review music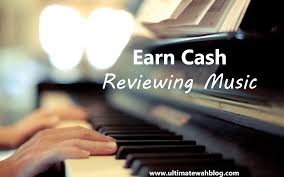 To all the musicoholics out there, you can get paid every time you listen to a new artist or discover a budding one.
Slice The Pie, the world's largest online music review community (as they fondly call themselves on their site) pays you to review music uploaded by artists worldwide.
These folks started as an interactive site for identifying great artists in 2007 and now have over 2 million reviewers and many more joining the site every day.
They pay every review and the more detailed your review is, the better paid it is.
Again, I must warn you, this is ideal for students who have actual additional time on their hands since you get paid really less per your rating.
Following are the rates per review:
1 star – $0.03 per track
2 star – $0.06 per track
3 Star – $0.09 per track
4 Star – $0.12 per track
5 star – $0.15 per track
In short, if you complete 10 reviews per hour, your hourly rates are somewhere close to $0.94 per hour.
You're welcome to try it out but only expect to earn a less for the amount of effort you will put in.
A lot of people on the web suggest that these reviews can be converted into full time buyer guides which will engage better audience.
You can earn through these with affiliate product marketing.
Another way to use reviews is to write them on your own site. This way, you can write honest reviews, that create an impact on the music community.
As your site grows, you will receive collaborations from artists themselves, thus, establishing you as an expert.
---
 3 

You can sell your notes for pocket money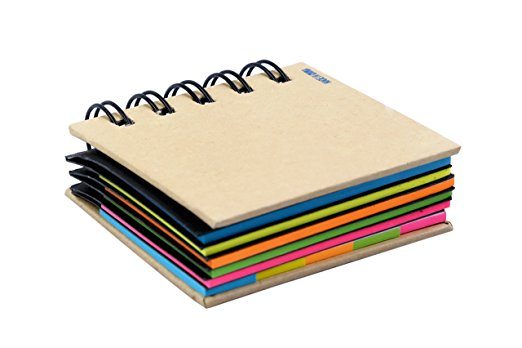 For most students, notes, books and exam papers become redundant once the semester gets over or the competitive examination is cleared.
The books are usually sold to the rag picker for a small amount.
However, you can sell your notes online for students who cannot afford new notes and in case you need to stash some money to buy that new phone.
Notesgen is a unique website for the Indian students who are looking to sell their notes online. They offer notes on sale for a variety of areas such as Arts, CA and CS.
You can also find a number of Lecture notes, question banks and other useful resources online.
You can add your stock here and get paid when someone buys your notes.
For selling books, you can refer eBay or Amazon as well as OLX and Quikr.
---
 4 

Babysitting to earn money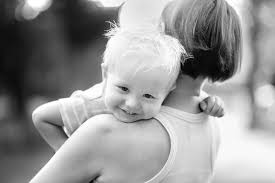 Babysitting is not just something that you see in Western movies nowadays.
With so many working parents, babysitting is a booming business in India. This is a classic moneymaking source.
Sites such as Book My Nanny, Find a Babysitter and Book my Bai are some awesome initiatives in this direction.
They not only offer babysitters, they ensure that these individuals are documented and verified in case of any mishap or unforeseen occurrence.
You can register on these sites to work as a part-time babysitter and save money for buying that Gucci bag!
---
 5 

You can learn Digital Marketing and earn a lot – like a lot!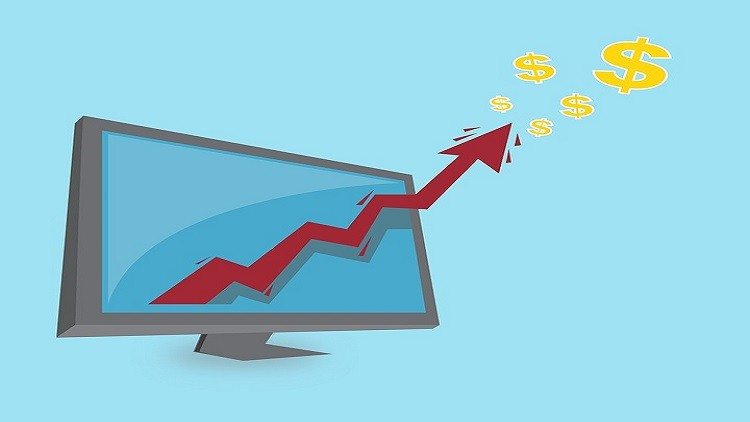 With the advent of internet, every business is vying to woo customers to its online store.
They are doing this through mobile apps, web apps and interactive websites. Depending on the relevance of content on the business site, Google provides ranks to the websites.
How popular a particular website is among users will lead to Google giving it higher rank on its pages and vice-versa.
You can make businesses achieve higher ranks by marketing their business online. This is called as Digital Marketing.
Since every business is gunning to take the top spot, the demand for digital marketers is quite high in the market today.
You can take Digital Courses online and then work on some projects to polish your skills.
After this, you can start bidding for jobs on Freelancing sites or by directly approaching businesses.
---
 6 

YouTube Videos can make you rich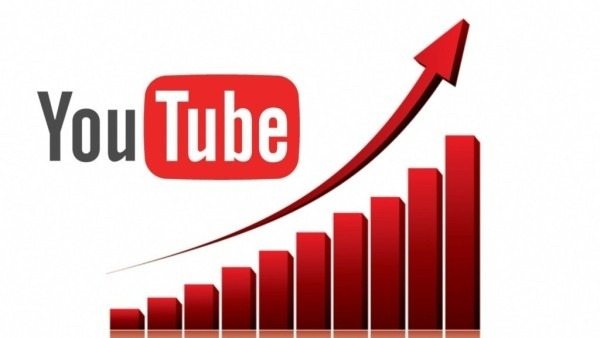 No matter how much you hate Dhinchak Pooja, she is richer than you; thanks to Viral videos. The same is true for Tahir Shah and PPAP.
Recent statistics show that we watch more videos on YouTube than we do Google searches.
YouTube recently launched their Partner Program, where you can upload videos and profit from making them.
YouTube will collect advertising revenue per 1,000 views and you will receive a percentage of it.
Depending on how many views your video has, you can make a lot of money; just with videos that resonate with viewers.
---
 7 

Making money with Direct Selling Brands
As a child, I remember being fascinated with the luscious lips of the model in the Avon catalogue covers.
I wanted to buy every single product the glossy pages advertised.
My mother was a distributor and little did I know, she earned a decent amount for whatever sales she did, plus a discount for herself on the products.
Direct selling has not dwindled in popularity from when I was a child. Be it Avon lipsticks, Amway shampoos, Oriflame creams, Tupperware containers or Herbalife wellness drinks, the market is brimming with buyers.
Direct selling firms route their products directly to consumers without reaching out to retail stores.
They are quite popular and if you can find a few loyal customers, then it can work wonders for you.
Not only do you get discounts over certain shopping limits, these companies reward outstanding sellers with gifts, certificates and paid vacations.
I put Direct Selling here because I feel that students can earn better, since there is a higher affinity for cosmetics, brands and eagerness to try new offers.
Students, as such, are better connected with other students, as compared to older adults.
Try your luck with direct selling to see if you have a salesy spirit!
---
 8 

Earning money with after-hours tele-calling services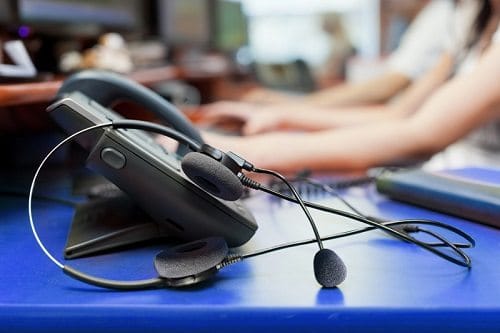 For those with a pleasant voice and excellent communication skills, working as home based tele-operator can provide a side income source.
You can provide varied services over the weekday, after-hours or over the weekend.
The pay is steady and gradually increases as you expand your services.
You can typically charge around $200 per client on a monthly basis for handling after-hours calls.
The only investment that you need to do is to pay for tele-operator service, business license and advertising on social media and yellow pages.
---
To Sum Up
I hope you like the suggestions. Instead of browsing through sites mindlessly and opening only clickbait, you can get inspired from these ideas and generate real income.
Just like everything, these tips on working from home are not 'Get rich quickly' schemes.
Most of them require hard work, diligence and an eagerness to succeed.
I hope these tips help you out to set aside a rainy-day savings fund when in distress.
I have been working as a writer for the last five years now and being a freelancer has helped be generate a credibility for my writing skills, besides saving for travel and further studies.
A lot of people I know are turning their hobbies into activities which attract potential buyers and create money making avenues for the seller.
Apart from this, there a number of other creative ways, such as working as a coder or a programmer to earn money from home.
Let me know any other methods you know to earn money from home.
---
---
---
---