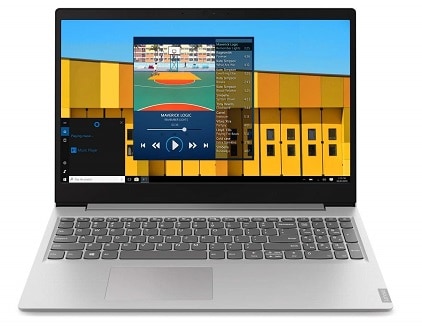 Day to day task laptop
Lenovo IdeaPad S145 aims at a general use day to day task laptop that should be enough for office work, browsing and consuming media. Basically nothing very taxing.

It has a lightweight and compact design being 1.99cm thick and weighing 1.85kg so you won't have any trouble carrying it anywhere outside.

Lenovo advertises 4 hours of battery life and with nothing intensive, it can deliver that long before you have to plug it in for a charge. The inbuilt dolby speakers are great for media consumption and you'll enjoy watching movies or streaming music on this laptop.

Available At – Amazon

Positive
Anti Glare matte finish on display
Nice and vibrant colors
Windows 10 Home &amp
Office 2019 pre installed
180° Hinge 
M.2 slot available for SSD
Dolby speakers offer good sound quality
Negatives
Poor camera quality
Overall experience feels slower and sluggish due to provided specs
Viewing angles are decent at best
The main issue is this great laptop is held back by it's specifications. The dual core processor along with a 1TB hard disk might sound enough but windows 10 is a very resource heavy OS and I would honestly recommend nothing less than a SSD to run windows 10 along with 8GB RAM.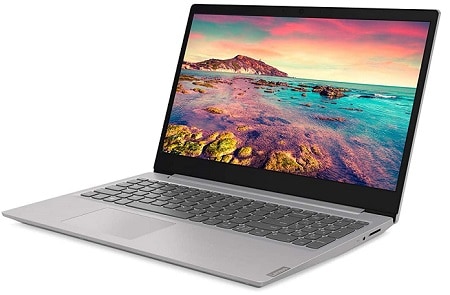 | | |
| --- | --- |
| Screen size | 15.6 inch Full HD 1920 x 1080 IPS display |
| Processor | Intel core i3 7020U 7th gen dual core processor @ 2.3Ghzwith Intel HD 620 integrated Graphics |
| RAM | 4GB DDR4 @ 2133Mhz ( Can be upgraded upto 12GB) |
| Storage | 1 TB hard drive @ 5400RPM(M.2 slot available) |
| Battery Life | Approximately 4 hours |
| Camera | 0.3 MP fixed focus camera and integrated microphone |
| Weight | 1.85kg |
Now you get the option to upgrade it but it's better to go with a different option rather than investing more in this one especially when there are 8GB laptops with SSD available at this range. 
This Article is Written By Anshuman Jain
I'm a college student pursuing computer science and indulge myself in tech and video games. I'm great at nitpicking and pointing out even the smallest flaws.