A new standard in the gaming mouse industry
I'm sure you've heard of it. This mouse has been all over the internet ever since its release in the summer of 2018. It comes from the revered tech company Logitech, who off late have been dabbling in the gaming market. It made waves as it was the first relatively cheap option that offered competitive grade wireless performance in a light, First Person Shooter friendly shape, alongside an enduring battery life. I present to you, the Logitech G304.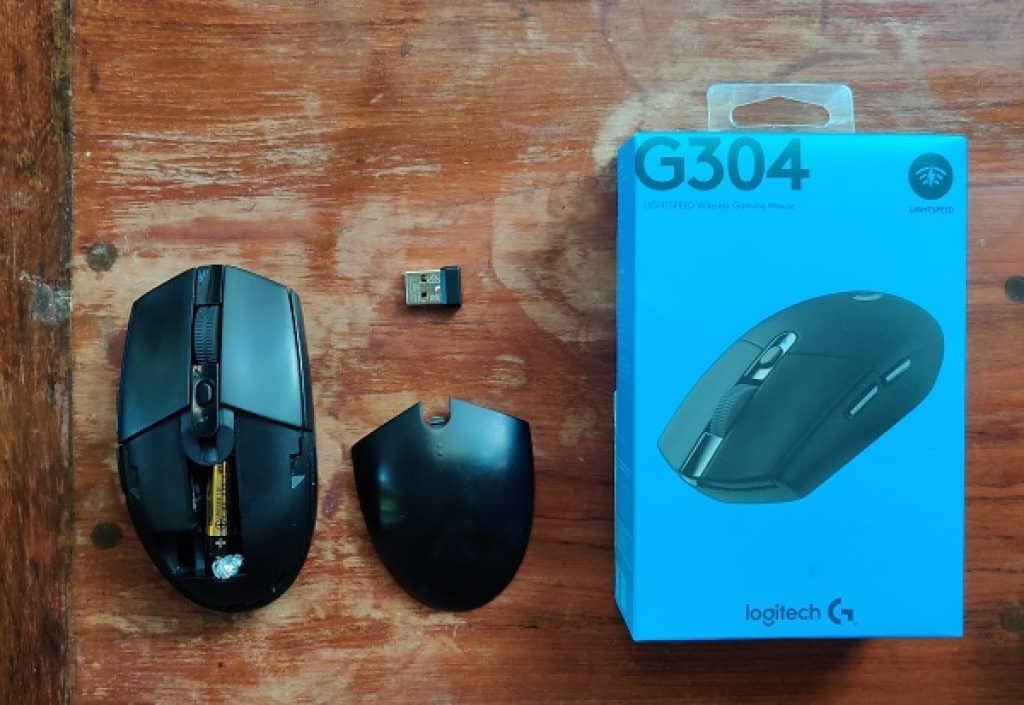 A little backstory before we begin. The Logitech G304's (I'll hereby refer to the G304 as the 304 for your reading and my writing ease) slightly rounded egg shape was not a new development. It was derived for the first G pro mouse with the help of FPS pros. Stewie2k, Shroud and Skadoodle, most notable as Counter-Strike legends, all provided input for this mouse, and the stones were set for the G Pro to take over as the new number one FPS gaming mouse, and it did.
In 2017, the number of BenQ Zowie mice have dropped drastically in the Counter Strike and Rainbow Six Siege pro scene, with Logitech's G Pro becoming the norm and a fan favorite alike. It was lightweight, weighing in at roughly 85g (this was 2017, the trend of holes in your mouse uber-light products hadn't come around yet,) had the fantastic 3366 sensor (replaced by the Hero later on) and had a very aim-precise friendly shape. It wasn't ergonomic, more ambidextrous, and had a rounded back that made this mouse extremely comfortable for claw and fingertip grips.
Also Read : 10 Best Gaming Headphones Under INR 2000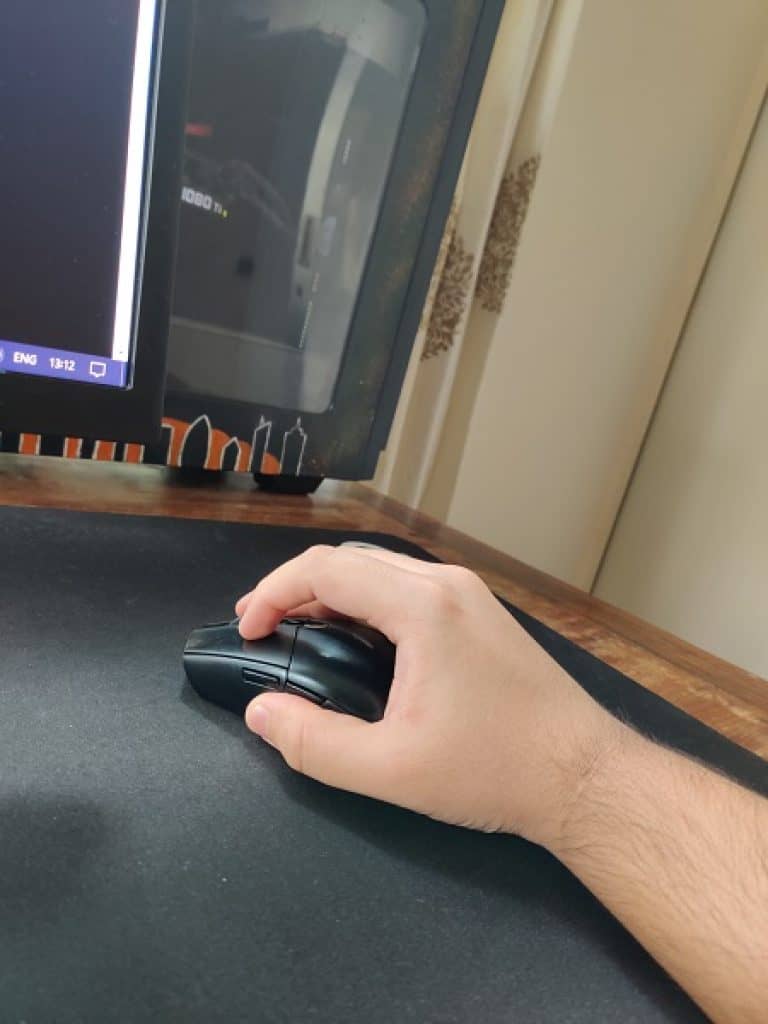 However, it did rely on older "gaming" norms, most notably the braided cable. For years the notion of a braided cable conveyed quality as it was more resistant to wear and tear than a regular rubber cable. However, it ruined the flexibility of the cable, making users have an inconsistent experience whilst trying to aim or even move the cursor, as it introduced sporadic cable drag that required more or even less effort depending on the orientation of the cable at that point in time. This all added up to a rather random experience, and randomness is not a desirable trait in gaming mice.
Also Read : Best Monitors for Video Editing in India
Funnily enough, Logitech shot themselves in the foot (my opinion entirely) by releasing the G102 (G203 in the North Atlantic market) which had all the features of the G Pro but at a significantly lesser cost. The G Pro was marketed for 70 USD at launch, whilst the 102 was merely 30, and could even be found for 15 on sale on amazon. In India, it could be found on the same site for 1200 INR, a steal for the amount of mouse received.
I personally thought it was better than the Pro because it had a regular rubber cable, which allows for a more consistent gaming experience seeing as it was leaps and bounds ahead of the former in terms of flexibility. Apart from the difference in cable, the 102 had a "lower" quality sensor: The mercury sensor. This sensor was only capable of 6000 DPI at its max, which was half of what the 3366 and the following Hero offered.
However, it still maintained the 1000Hz polling rate and sparsely had spinouts and other poor-quality sensor issues. I had a 102, and for the money I paid, it was a gaming marvel. Apart from being made of slightly different plastic (the 102s plastic felt a bit rough compared to the pro) there was virtually no difference.
Also Read : 10 Best Gaming Mouse Under Rs 2000 in India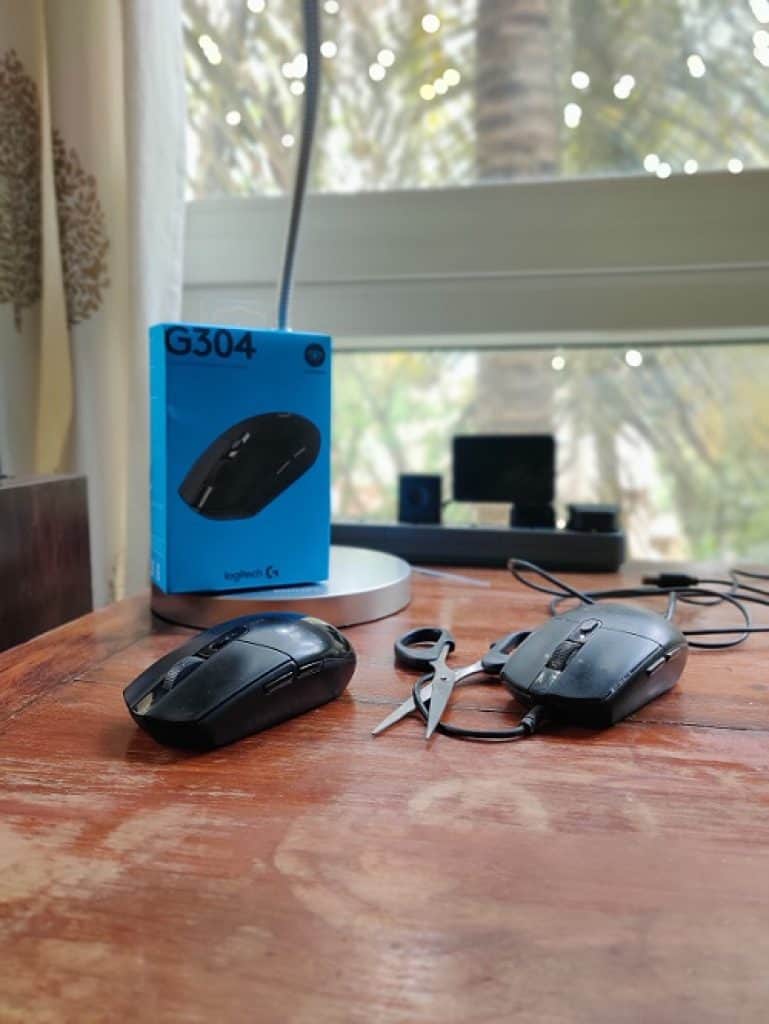 But both the 102 and the Pro paled in comparison to what is Logitech's best-selling mouse worldwide: the G304. The Logitech G304 took all the positives from the 102 and the Pro: The Hero Sensor, the better plastic and the safe shape and then remove one critical feature: the cable. In lieu of the cable, Logitech put its famed LIGHTSPEED technology into the small egg-shaped mouse and promised an even 1000Hz polling rate; A true no compromise wireless experience without the need for a bungee. Granted, this wasn't the first time LIGHTSPEED had shown up. It had come up in the G Pro Wireless and the G403 WL/G703.
Also Read : Best Monitor Arm Stands in India
However, those both costed 150 and 90 USD respectively, which was a bomb to the average gamer. In India, they can't even be found for lesser than 15k and 7k respectively. Those are huge prices; The G102 was almost 15 times lesser than the G Pro Wireless. For the average Indian gamer, this simply wouldn't do. Return to the Logitech G304, which was priced at 45 USD. Ill repeat, 45 USD. Half of the G703 and a third of the G Pro Wireless.
It had the same sensor, the Hero sensor, and the same connectivity in the LIGHTSPEED technology thereby ensuring the same performance as the two more expensive options. Funnily enough, the G304 had fewer instances of Logitech's god-awful double click issue than the Pro wireless. I bought my first G304 for 3200 INR from Flipkart and would've never replaced it if I hadn't been distracted by glorious' mouse offerings. I've since returned to the G304 and will attempt to convey to you why it is worth your hard-earned rupees.
Also Read: 10 Best Quality Wireless Mouse Under Rs.1000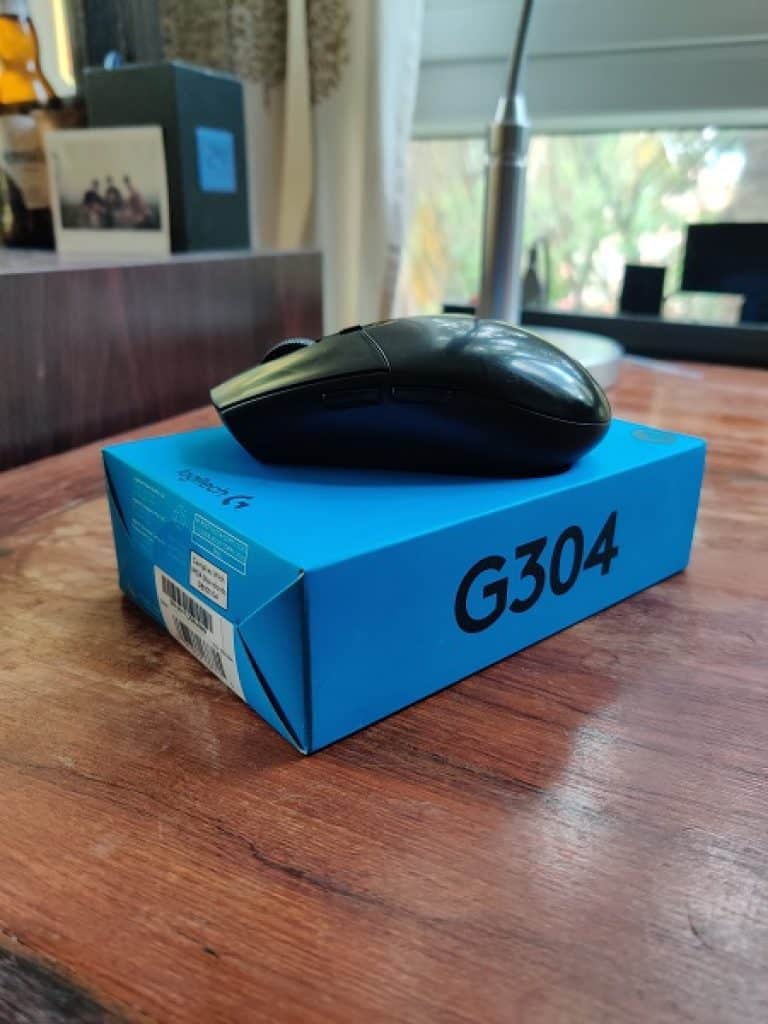 What's in the Box
In the G304's light Blue box, you won't find much. Apart from the mouse itself, you'll have one additional AA battery to power the mouse, a male to female USB extension cable, A large Logitech G sticker that now adorns the front of my Computer and a user manual. Please note that the USB receiver is inside the mouse under the battery cover which can be slid off the mouse. Not a lot of extras come with the Logitech G304, but at this price point, I'm not disappointed.
Also Read : 10 Best Gamepads Under Rs. 10,000
Setup and Software
The G304 works as any old mouse would. You plug the USB receiver into a slot on your computer, and this can be either USB 2.0 or USB 3.0, it does not affect performance. I typically do not use the extension USB cable as this mouse sits permanently on my table, but if you are a desktop user with your computer hard to reach, you can use this extension cable in again a 2.0 or 3.0 without any loss in performance.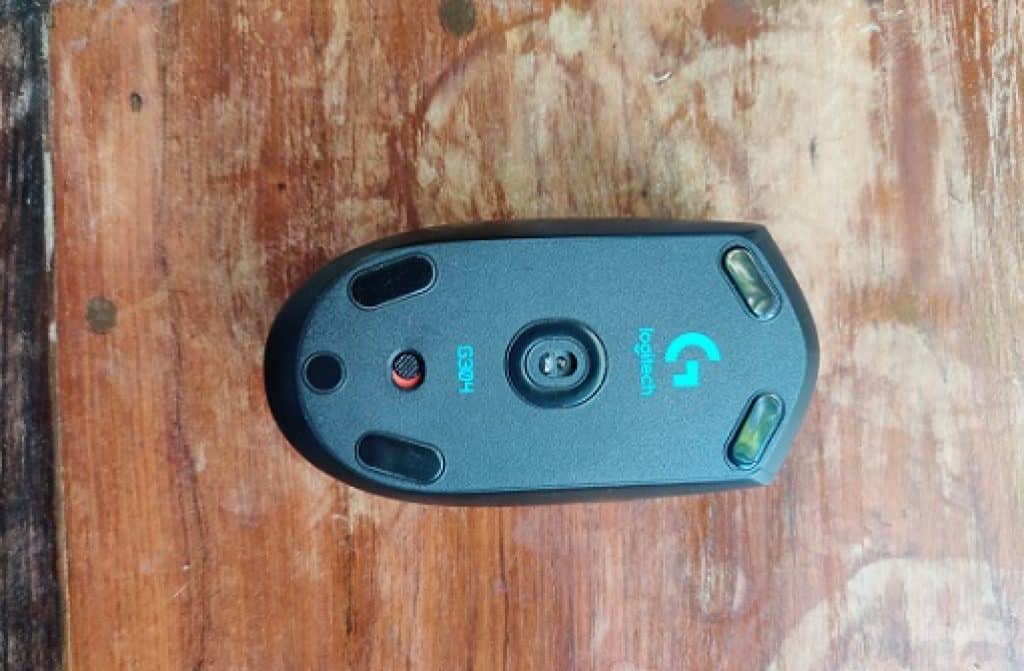 There's no USB-C support, but I think it'll be a while until we see that coming into mice full time. By default, the G304 comes preprogrammed with 4 DPIs that can be adjusted with the DPI button just under the scroll wheel. These are: 400 DPI, 800 DPI, 1600 DPI, 3200 DPI.
While these DPI settings are good enough for most, if you feel like you need a specific DPI or want to remove the extra DPI settings, you'll have to install the Logitech Gaming Software (LGS.) This software is pretty barebones but is easy enough to navigate and since the Logitech G304 has onboard memory and no RGB functions, you can uninstall the program after you have set the mouse the way you desire. It's important to note that you can only increment the DPI in steps of 50, (200, 250 and so on) so those with extremely precise DPI settings will have to adjust or look elsewhere. Furthermore, with regard to the polling rate, there are only 2 settings. Endurance – LO and performance – HI.
These correspond to 125Hz and 1000Hz respectively. For gaming, I recommend you set this at HI to avoid input lag, but if you use this mouse as a work/secondary mouse you'd be better off with LO. This setting apart from input lag affects your battery life. On HI, Logitech reports that you will get 250 Hours from a single AA Alkaline battery, which is amazing and, in my usage, actually lower than expected. I use a AAA Lithium Battery (more on this later) and have been going on 2 months without any problems, so I recommend you set it to this anyway.
Also Read : 10 Best Wired Mouse Under Rs. 500 in India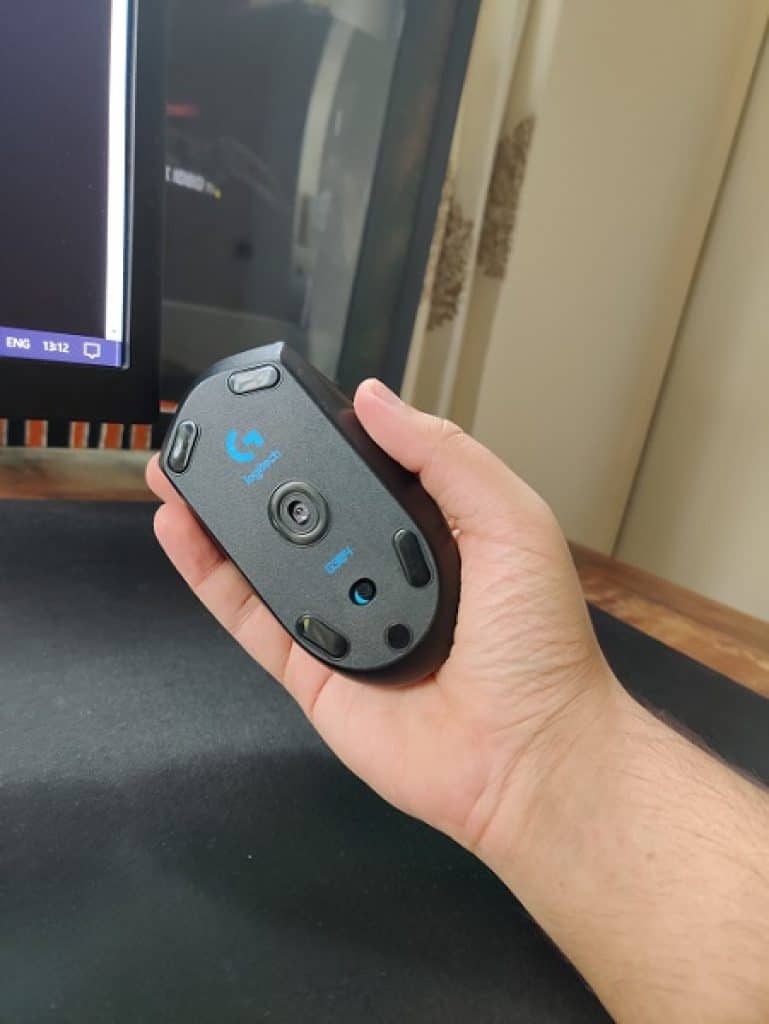 Clicks and Mouse Performance
On the G304, there are 6 buttons. The left and right click, the side buttons (2) and the DPI button. The LMB and RMB both use Omron 10M switches which are fantastic. 10M may seem like a low durability, but in practice you'd be lucky to reach 20% of that value.
The clicks are very crisp and have 2.5 mm of travel, which is very competitive. They do require a little more force and are rather loud, but do not feel mushy at all so your aim will always feel precise.
Also Read : 10 Best Gaming Headphones Under Rs. 5,000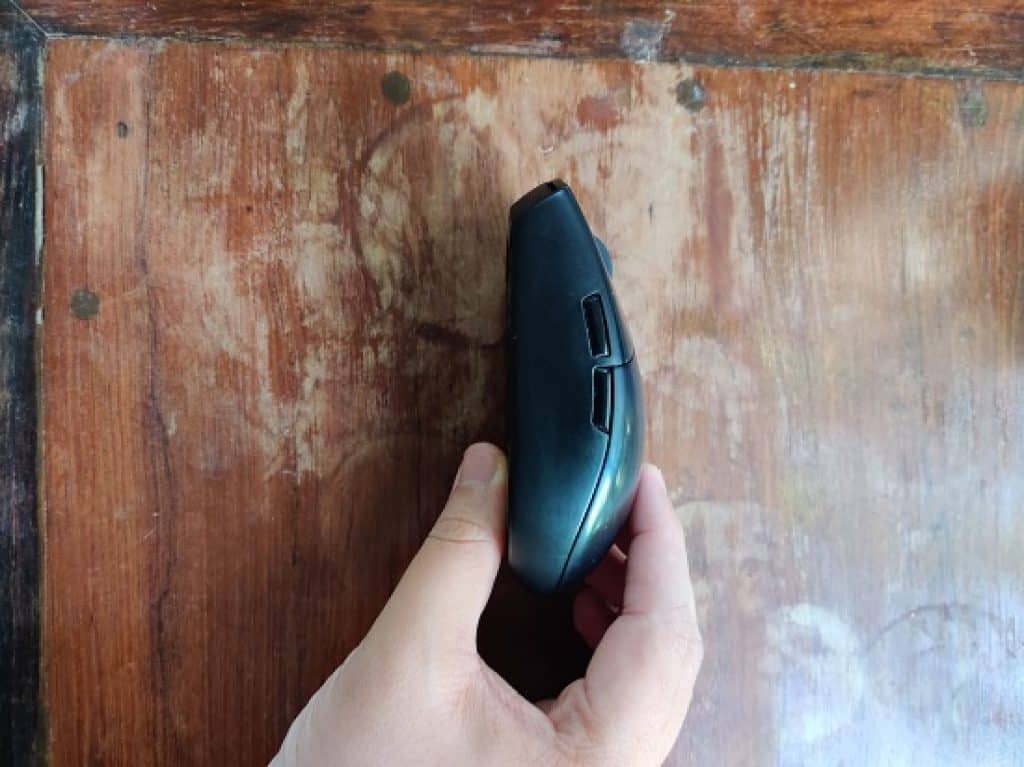 The side buttons are again of the same quality, but since the mouse is low to the ground, it's easy to hit these buttons by accident with your thumb. This isn't really a problem unless you bound M4 and M5 to specific actions in game or are browsing the web.
The scroll wheel is fantastic: defined 24 steps and no rattle or whine. By far my favorite scroll wheel to date. I use the scroll wheel as jump in Counter Strike and it's a much more consistent experience than in other Zowie or Razer mice that I've used previously. The mouse also weighs 99g which is a bit hefty but can be brought down to 80g with a Lithium AAA and tinfoil to fill up the space, since its meant for AA.
I use this personally and its made my aim a lot more precise. Also, you may have noticed that my Logitech G304 is shiny. That's because I sanded the mouse down with 2000 grit sandpaper so that I could grip it better as I have dry hands. Your G304 will come with a matte surface, which may be better in a climate like India's which is more humid.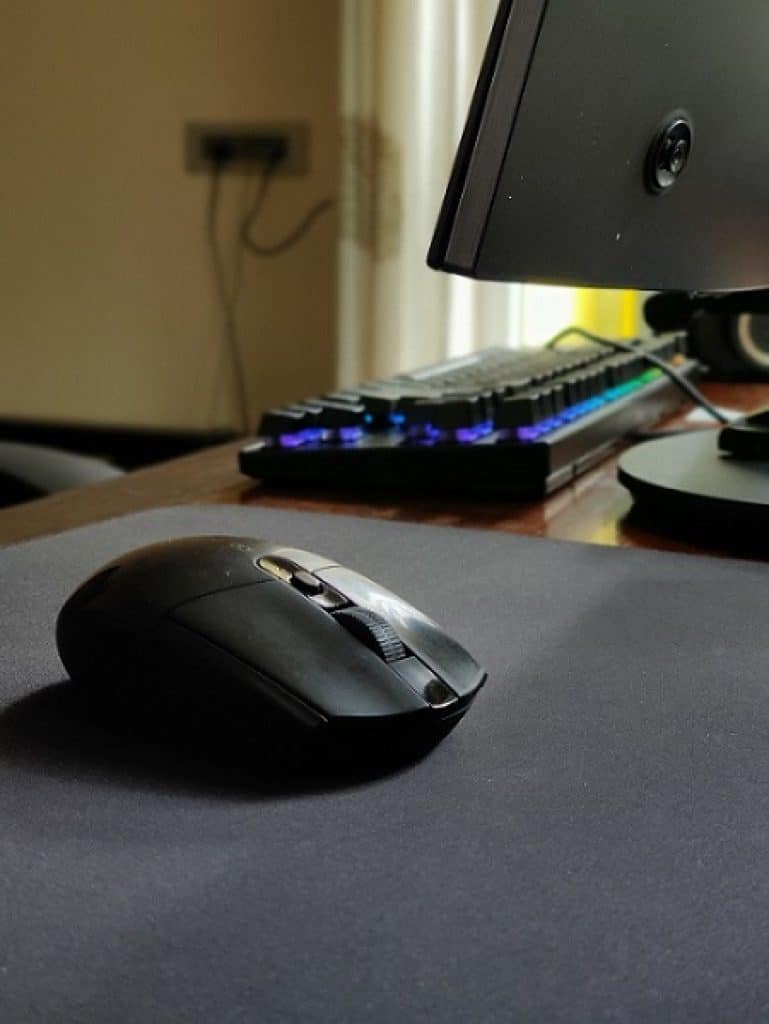 Speaking of the grip, this mouse is smaller than most at 116x62x38 mm (LWH.) My hands are 180x90mm which makes this mouse perfect for Claw. If you wish to palm grip this mouse, you may want to look elsewhere as the optimal size would be around 160x70mm. The mouse sensor is absolutely fantastic and is located centrally in the mouse for more consistent Hand-eye Co-ordination. The Hero sensor is essentially a modified 3366 Pixart which turns on and off every millisecond to save power and grant that extremely long battery life.
I use this sensor at 400 DPI and have never encountered a spin out or any hint of acceleration, angle snapping or smoothening. It is a precise experience that rivals most top tier mice. The only issue I found with this mouse is the balance, which is a little back heavy as the battery is located there. This threw me off initially, but I quickly got used to it, as I'm sure you will.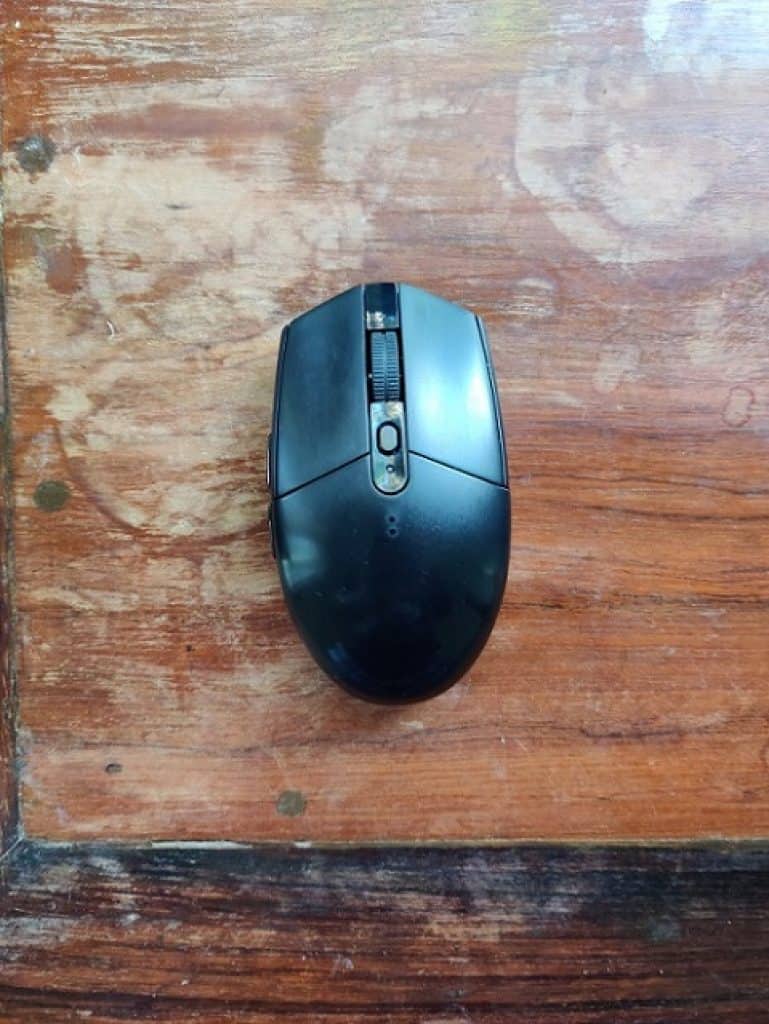 Final Verdict
Is this the best mouse in the world? I don't know, and I don't think I ever will because I've never tried all the mice in the world. Also, my best may be different to yours; You may want different things, like more buttons for a MOBA game like Dota 2, or a bigger mouse like the G703. In reality, my opinion should only open your eyes to what's good in the GG304, and how for a price of 3200 INR it is unrivalled for features and specs.
A mouse is a very subjective preference. I'm sure there are thousands of players better than me with a different mouse in Counter Strike, so it really comes down to you. I recommend you try the mouse in store or if your friend has it, and then purchase it.
Available At – Amazon
But as far as my opinion goes, and many others across the world, the Logitech G304 is the best mouse for Competitive gaming at under 4000 INR. Thanks for reading and until next time.

Rs.

1,995

Rs. 2,895
4 new from Rs. 1,995
in stock


Rs.

2,795

Rs. 3,795
1 new from Rs. 2,795
in stock

This Review is Written By : Pranav Viswanathan
Having been brought up and around technology, Pranav is extremely passionate about all the latest happenings in the computer sphere. When he's not writing articles, you can usually find him shouting at his teammates in counter strike!
Also Read :
Best Earphones Under Rs. 5,000 in India
Best Party Speakers With Good Bass
10 Best Earphones Under Rs. 1000