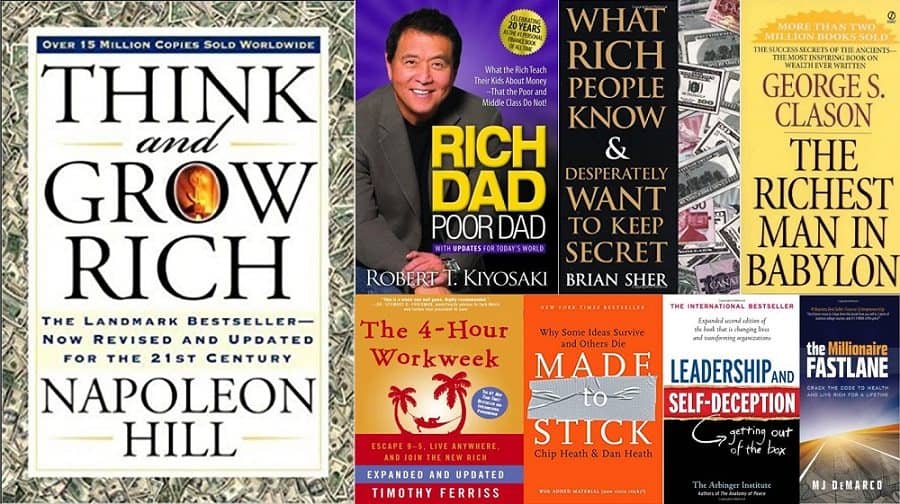 As much as the world needs startups, the world needs more people who can run a startup in a better manner. People who are leaders. People who are managers. And people who are visionary.
It is very important for entrepreneurs to know what they are doing. Too many founders and co-founders begin something only to see it fail miserably or witness it die a slow death.
My advice?
Before you begin, read. Read as much as you can and as often as you can. Reading for you should be what water is for a fish.
I recommend reading at least these 10 books to read once for every wannabe and budding entrepreneurs and for everyone in general who wants to succeed in business.
---
Top 10 Best Books For Budding Entrepreneurs
 1 

Delivering Happiness by Tony Hsieh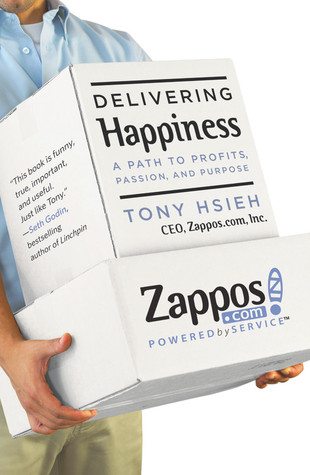 Delivering Happiness is written by Zappos CEO Tony Hsieh. The book came out in 2010 and talks about his life as an entrepreneur. The book is written in a narrative style and includes short entries from Tony's friends and employees.
The book is divided into three sections namely Profits, Profits and Passion and Profits, Passion and Purpose. The book has been featured in Washington post, CNBC, Huffington Post, TechCrunch and Wall Street Journal.
It was also the New York Times Best Seller and stayed at Number 1 for 27 consecutive weeks. The central idea of the book is how to deliver happiness as a business.
It talks about how having long term goals and following your passion can not only give you a successful endeavor but also keep you, your employees and your customers happy as opposed to the corporate culture of sheer profiting.
The book should be read by everyone who wants to run a successful business, by those who want to change the world and for everyone who wants to make profit with happy customers.
---
 2 

 Made to Stick by Dan and Chip Heath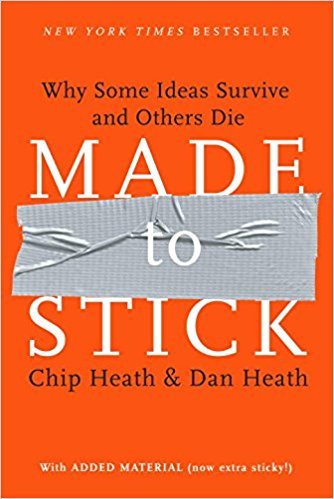 The book sends across a pretty flat message. "If you want your message to be memorable, keep it simple."
This is another must read for all entrepreneurs out there. The book talks at length about why some ideas are more effective than others.
It shows why we notice some ideas and embrace them to act upon them and discard others. The logic behind everything is presentation.
The simpler the idea, the quick is its acceptance. The authors say, "Good ideas often have a hard time succeeding in the world. Yet the ridiculous kidney heist tale keeps circulating, with no resources whatsoever to support it.
"This is a self-help book for idea hunters. Just like a diet book, it asks you to trim down your ideas and keep them simple.
Entrepreneurs will find that the simpler their pitches are, they more they'll be heard. Instead of having it all in the details, keeping things simple will make their business big.
---
 3 

What Rich People Know and Desperately Want to Keep Secret by Brian Sher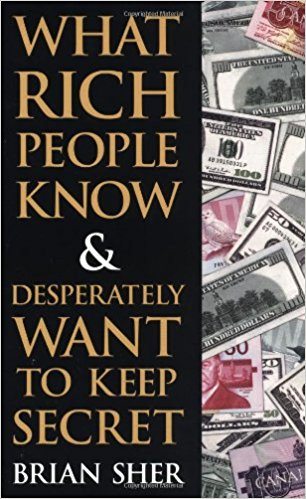 According to Brian Sher, most people dream of being rich and what they would do with all that money if they had it. But this is it. This is the limit for most people – dreaming about having money. They will come back to reality once they dream about being rich.
He then continues that there are some people who actually work to become that rich. They undertake a journey which is challenging and demanding but is exciting at the same time and gives life a new meaning. And this is where a difference is created.
The book talks about the basic powerful principles of success and how they can help one in becoming financially and personally rich. Brian offers tips on how to enrich your life.
He explains that people and businesses succeed because they excel on these basics and not because of luck, technology or clever investments as is often perceived to be.
The book is a must read for anyone who wants to strengthen his foundation and grow from the scratch.
---
 4 

The Millionaire Fastlane by MJ DeMarco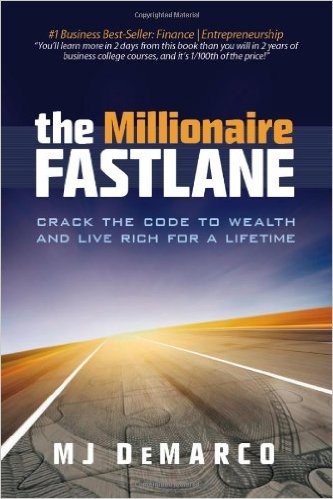 You will not receive any coaching from this book. There will be no preaching and no lectures but instead, the book offers unfiltered thoughts on building actual money making businesses.
Some of the sound advices include shifting focus from multitasking to unilateral work, not falling in the rut of 9-5 workweeks, not to pursue money but needs and not following those who do not practice what they preach. There are several others as well. I promise you that the book will be worth your time.
The book is not filled with any fluff but offers rock solid advice. It's a complete package and can perhaps be considered in some of the best books on building wealth and entrepreneurship. Not to mention, DeMarco is a self-made millionaire.
---
 5 

Raising the Bar: The Story of Clif Bar by Gary Erickson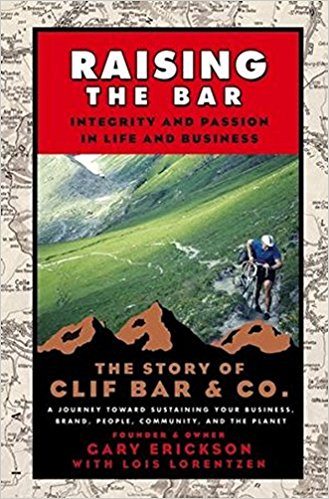 Raising the Bar will open your eyes to new perspective on people, leadership, dedication to run a company and business. The book is talks about the story of Clif Bar & Co. which started selling their own manufactured energy bars in 1990s. They are still the leaders in the industry.
Gary Erickson, through life adventures, product development and strong vision, takes readers on a roller-coaster ride on how America's favorite energy bar came to be.
The book offers excellent lessons on leadership techniques and business management. Through the book budding entrepreneurs can find out their focus and hone their management system.
---
 6 

Think and Grow Rich by Napoleon Hill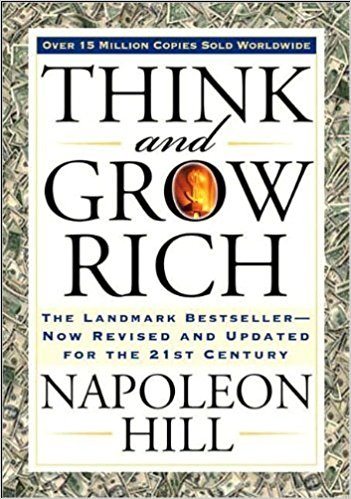 Napoleon Hill's masterpiece on achieving success does not talk about becoming filthy rich. It instead focuses on gaining success in general life.
The book talks about achieving success in 13 steps and is the fruit of two decades of information and research on over 500 successful individuals from an array of disciplines.
The book has sold over 70 million copies till date and is widely considered as the best self-improvement books for entrepreneurs and budding businessmen.
The man behind the 20-year research for the book was none other than the steel tycoon and philanthropic Andrew Carnegie.
He pushed Hill to study successful people including Woodrow Wilson, Thomas Edison, Graham Bell and then decipher common denominator behind their success. The results of this 20-year journey are the 13 lessons discussed in the book.
The book was published in the middle of the Great Depression and was thus, found appealing by most people. Every copy of the book was sold in the first 6 weeks of its release. The popularity of it remains even today, more than 75 years later!
---
 7 

Leadership and Self-Deception: Getting out of the box by the Arbinger Institute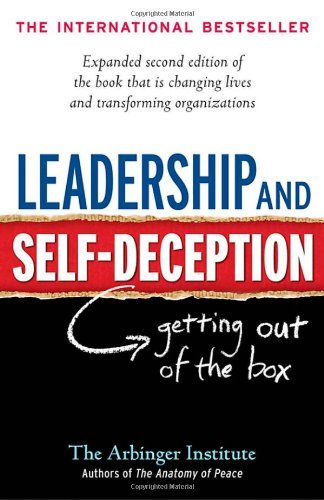 This book has nothing to do with psychology but it has everything to do with social interactions and interpersonal relationships, two frequently addressed areas in psychology. The book written by Arbinger Institute and is derived from the ideas of the American Philosopher C. Terry Warner.
The book is easy to read, written in a simple prose like a novel. The book's protagonist is Tom, who is a recently hired manager at a fictional company.
He interacts with two other characters, Bud who is his boss and Executive VP of the company and Kate, Company's President. Both of them take out time to train Tom on self-deception.
The summary of the book is that conflict between people is based on self-deception and self-betrayal. This stems from viewing others as objects which either lets a person a person grow or hinder their progress.
Self-deception teaches us that we are more important than other people. The book offers a novel wat to approach interpersonal behavior. The message author gives is that we should not try to change others and instead we must recognize that issues lie within ourselves.
---
 8 

The Richest Man in Babylon by George Samuel Clason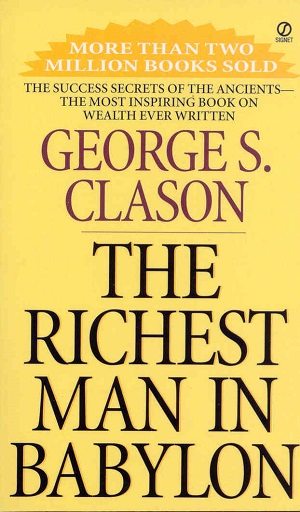 This is one classic financial book, one that you will read and keep coming back to as the principles remain constant. As a matter of fact, some popular finance books such as The Automatic Millionaire and The Wealthy Barber draw from The Richest Man.
The lessons in this book are simple and straight-forward. The book comprises of different stories in the Babylonian Days and the characters in the book learn different lessons and apply them to their life.
When you read The Richest Man in Babylon, you will come across pieces of advice mentioned in other books as well. It's good to remind yourself of these age-old adages time and again.
---
 9 

The 4-Hour Workweek by Timothy Ferriss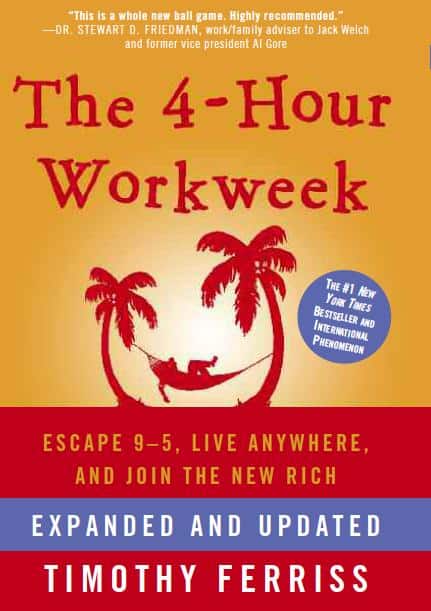 When you read The 4 hour workweek, you will feel that someone is grabbing you by your hair, shaking you and asking, What is Wrong with you?
Seriously, anyone who reads The 4 hour workweek will have tons to learn from it.
Despite the prevailing negative opinion about Timothy Ferris, his book is pretty great and the biographic sections are awesome fodder for psychoanalysis. Don't judge the book by its cover. The book's title might be misleading but it's only useful for seeking attention.
The book, in actuality, is an embodiment of 80-20 principle into the professional lives of individuals. The idea is, 80% productivity comes from 20% time and 20% productivity takes up 80% of your time.
The book has a lot of great ideas which are immersed in marketing jargon. You need to be picky with the content and ideas. That being said, if you can pull out individual bits while leaving other aspects, then this the book is worth a read. However, don't expect it to be your bible.
---
 10 

Rich Dad Poor Dad by Robert Kiyosaki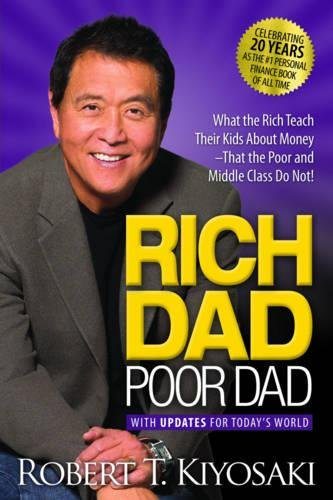 Probably the most well-known 'Get Rich' book is Rich Dad, Poor Dad. The reason behind why the book is so famous is because the fundamental concepts about work and money are bang on.
Robert Kiyosaki talks about financial independence, early retirement and passive income with a fluency that is easy to associate with. He advocates that these principles should be taught early on.
---
Some of the key takeaway from the books are:
We're not taught financial literacy properly at school
The house you live in, is not an asset; it's a liability since you pay mortgage, maintenance and repair. The house you put up for rent is an asset.
As a single individual, take responsibility of your financial future
There are other lessons too, but for those, read the book. It's highly recommended.
While there are so many other must read books for young, aspiring entrepreneurs, these are a few of my favorite. Let me know if you know any other books on entrepreneurship too!
---
---
---
---