Also Read:
ONE PLUS 3T:
1) "One plus" is a name which have changed a lot in the past year.
2) Starting to compete with xiomi , asus and micromax is now competing with: Apple ,Sony and Samsung but now it's releasing a phone which is a perfect match of size,display,performance.
Best Buy Link – OnePlus 3T (Gunmetal, 64GB)
Best Buy Link – OnePlus 3T (Gunmetal, 64GB)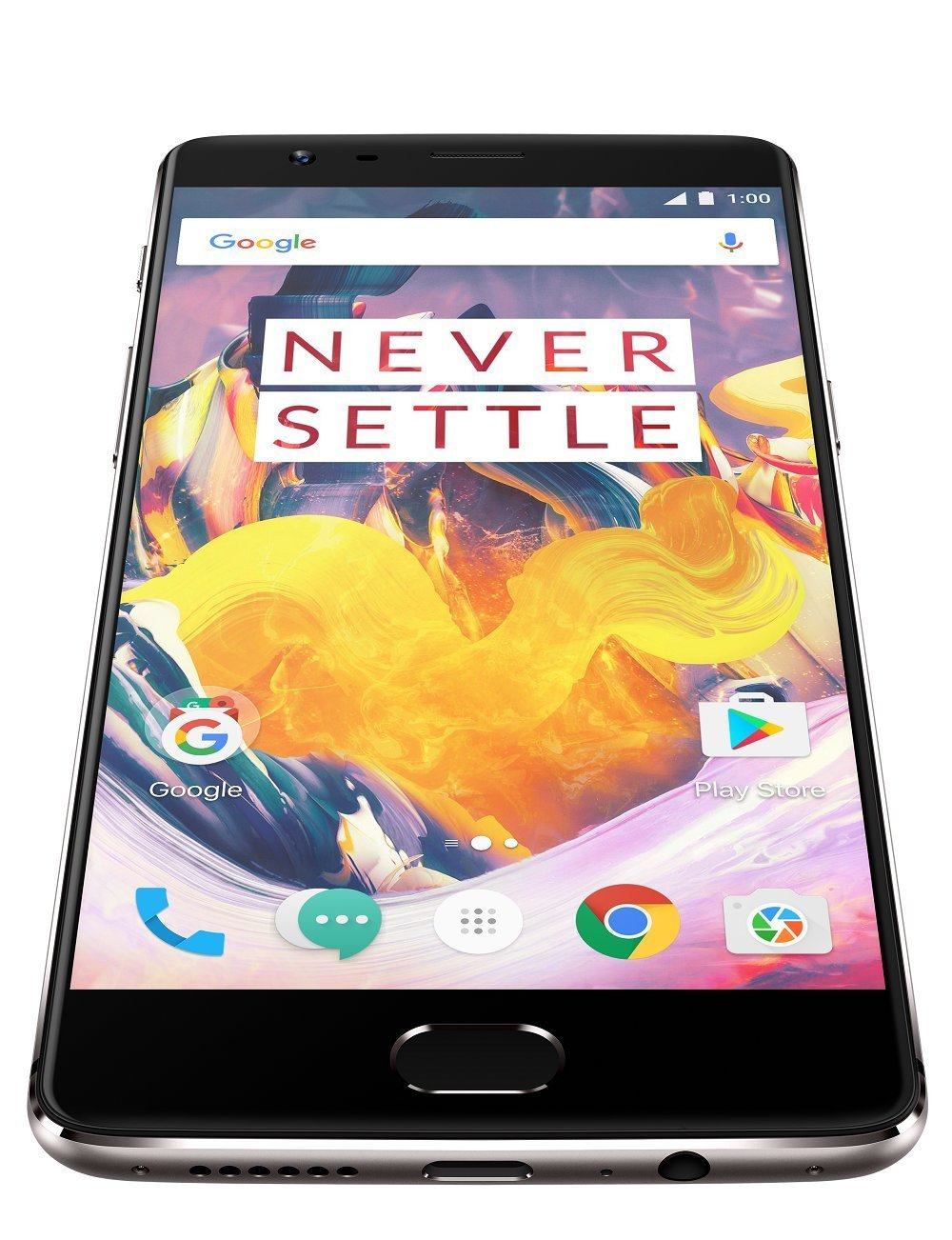 Presenting you all the details of the most anticipated phone of 2016
Stronger design:
3) The ONE PLUS 3T comes with 7.3mm thick and the metal body is comfortably light and thin with a deliberate balance of soft curves and sharp lines.
4) Taking the show from the rests of the Smartphone segments the ONE PLUS 3T comes with a carved single slab of premium space-grade aluminium alloy for a seamless and resilient build.
Smother control than before:
5) The ONE PLUS 3T seems better than before with the ONE PLUS 3 in smoothening of its alert slider.
6) Toggle between three customization settings, without taking the phone out of your pocket: whether it is silent, or priority notifications .

Specifications:
7) The ONE PLUS3T comes with a snapdragon 821 Qualcomm and 2.35 GHZ processor enhancing the overall performances of the mobile without sacrificing the power efficiency.
8) User access becomes pretty smart and easy to handle, acceleration of apps become quite speedy with the new updated software for fast transfers and boot speeds. 
9) Packed up with 6GB of LPDDR4 RAM, the ONE PLUS 3T allows you to explore faster than ever before.
10) Reaching out the expectations of the apps demanding more and more day by day the ONE PLUS3T has got it all of what the future will bring.
11) Talking about the storage part the ONE PLUS 3T offers up to 128GB of storage, satisfying the needs of most demanding hoarders.
12) Its UFS 2.0 technology moves data 3 times faster than before.
Best Buy Link – OnePlus 3T (Gunmetal, 64GB)
13) Moving on to display part the ONE PLUS 3T comes with a 5.5 AMOLED display producing incredibly vivid and lifelike colour picture quality that you have never experienced before.
14) Taking the Camera specifications into considerations, the ONE PLUS 3T comes with an enhanced 16mp rear and 16mp front facing camera for better picture quality even in low lights giving the photos a new professional edge. 
15) Updated with a 16mp front facing camera the ONE PLUS 3T helps you to live stream in HD.
16) Its automatic smile detector captures every single moment of your life , just smile and the camera will automatically capture your image boosting pixels to gather more light and reduce noise giving you clearer and more colourful photos.
17) Theere dual stabilization technologies in ONE PLUS 3T and the new EIS 2.0 TECHNOLOGY to cancel out the unwanted disturbances in your videos.
18) It also features the OIS which helps in stabilization of 4k stable images and also from jolts and shakes.
Best Buy Link – OnePlus 3T (Gunmetal, 64GB)
19) Packed with an ONE PLUS OXYGEN OS 3.5 it delivers a better-than-stock android experience that's light and customizable resulting in a fast and clean operating system.
20) The UI updates are made faster than before in order to reduce time consumption.
21) Most importantly, the ONE PLUS 3T comes with a 3400mah battery with enhanced dash charging mode giving you the relief from the most painful battery power shutdowns.
VERDICT:
21) The ONE PLUS 3T is the best flagship phone in this range and can be best compared to the I-PHONE 6S.
22) I don't know if the company is trying to be more creative or else by launching the phone with the comparison of 6s.
However, One Plus 3T is more advance. This phone has met all the requirements of a professional Smartphone at this price and can absolutely be called as True flagship

Also Read: