Choosing a Bluetooth earphone is a whole new world of unknown. They are more expensive than wired earphones but for people who don't like wired earphones because of how limiting they can be, it's the go-to choice.
If you're someone who's in search of Bluetooth headphones but can't decide on what to choose, we have a solid recommendation for you that you will love for sure.
OnePlus bullets is a very premium headphone at just the right price.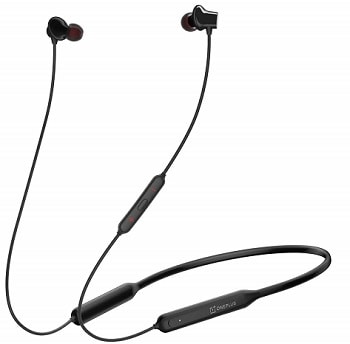 Pros- 
Easy to pair
Insanely huge battery backup.
The best sound quality you can find at this price range
Light Weight
Cons-
The 10-hour playback on 10 min charge is only possible if you charge with OnePlus chargers.
Low Latency mode exclusive to OnePlus phones.
No Physical On/Off switch
Check Cheapest Price : Amazon
These OnePlus earphones have an exceptionally good sound quality which is probably the best you can find, the Bass is decent but nothing great. The best thing about it is the long battery backup which can last you for a long while on a full charge. The build quality is great and feels comfortable to wear.
Though, there are few things you need to keep in mind while making this purchase, especially if you're looking to buy this when you don't own an OnePlus device. You will lack options like Low Latency mode and it needs a dedicated charger if you want to enjoy the 10hour battery backup in 10minutes.
In the end, it's a great Bluetooth to own, no need to worry if you're an OnePlus user. But for non Oneplus users, some things hold it back. So, keep in mind when you're making this purchase.
Hope this will help you in clearing all your doubts about these specific earphones.