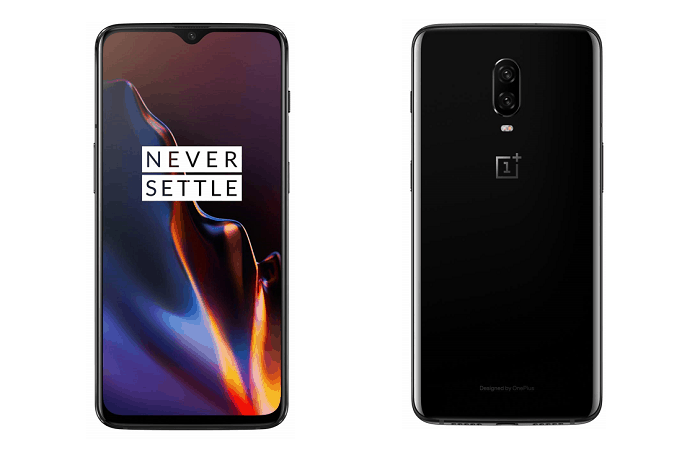 OnePlus' startup vibe is now long gone. The company has now become a common name among people and especially Android enthusiasts. OnePlus has come a long way from the original OnePlus One to the latest 6T, learning a lot of stuff on their way.
The design, specs and performance are on par and even beyond in some cases when compared to true flagships that costs as much as twice the cost of the device. Although some complain that the price growth has come a long way and now OnePlus devices have slowly crept in the flagship territory.
This remains to be debatable though considering the fact that the price of flagship devices has also seen massive rise in recent years.

With the launch of OnePlus 6T, OnePlus made it clear that they are willing to offer cutting edge technology based on community feedback (which BTW remains to be a large part of the idea that motivates their upcoming products). The OnePlus 6T improves on what was already amazing about the OnePlus 6 launched few months back and makes it even better adding new tech and better design.
Quick specifications
Qualcomm Snapdragon 845 (4×2.5 GHz+ 4×1.6 GHz)

6GB/8GB RAM 128GB storage or 8GB RAM 256GB

Adreno 630

Dual nano sim card support

6.41-inch 19.5:9 (1080×2340 pixels) optic AMOLED display (402 PPI)

Dual

16 MP, f/1.7, 25mm (wide), 1/2.6″, 1.22µm, OIS, PDAF




20 MP (16 MP effective), f/1.7, 25mm (wide), 1/2.8″, 1.0µm, PDAF

16 MP, f/2.0, 25mm (wide), 1/3.1″, 1.0µm selfie secondary camera

3700 mAh Li-Po battery.
Change in Design
The striking difference that one can see in the first look of the device is the smaller waterdrop notch (like the one that debuted with the Essential Phone) instead of the traditional notch and a slightly reduced bottom bezel.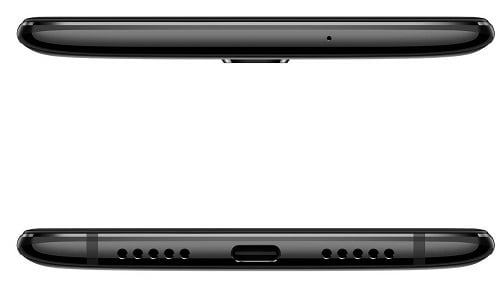 This design change is definitely appreciated as the device now looks even better with reduced bezels and the notch looks much less intrusive given the teardrop design. Many people who had kind of a neutral feeling about notches should be comfortable with this design. All this leads to a even bigger screen and a new aspect ratio and also brings with it the removal of the LED notification light which might be a big deal for some of the customers,
Looking at the rear side of the device, the fingerprint scanner can no longer be seen. That is because this is the first OnePlus device to have an optical in display fingerprint scanner instead of a traditional capacitive one.
Accurate Fingerprint Scanner
The fingerprint scanner used is definitely accurate and gets better with time but the one downside is that it is ever so slightly slower than traditional fingerprint scanners. The difference seems slightly more pronounced because OnePlus used to provide some of the fastest and most accurate fingerprint scanners in the business.
Although it should be clear that the optical fingerprint scanner in itself isn't slow on its own. Although it should be mentioned that the scanner won't work as flawlessly with little moisture on your finger which would've been fine with a traditional scanner.
Camera Hardware
The camera hardware remains the same as the one found on OnePlus 6 (which was already a great camera) but adds on some software tricks up its sleeves like the new nightscape (similar to Google's night sight feature) and portrait lighting effects, etc.

Battery
The battery size has also grown by a large margin of 400 mAh. The device now supports 3700 mAh battery so anyone who was having a problem with borderline full day battery life with the OnePlus 6 should be happy with the bump in battery capacity and should easily last a day.
Removal of the headphone jack
Love it or hate it but the bump in battery size now comes with a cost of removal of the headphone jack. OnePlus remains to be one of the last companies to make the move but it still would be inconvenient for many to make the move to wireless or use the provided dongle in the box.

Premium Built Quality
The build quality again feels premium with the glass sandwich design and upgraded corning gorilla glass on the front but some reports suggest that this glass is slightly more prone to scratching as compared to older OnePlus 6.
Storage , RAM and Price
The base variant now starts with 6GB RAM and 128 GB storage which is double the storage which the base variant of OnePlus 6 had to offer.
The new configuration comes with a increase in price of the base variant by Rs 3000. The 6GB RAM with 128GB storage starts at Rs 38,000. The other variant remains at the same price.
The continuously increasing price with each new phone has drawn some criticism over the years. Many say that the device which started as the Flagship Killer is now slowly becoming the flagship it wanted to kill. Although this isn't entirely rational to say that because even now most of the flagships costs almost twice which was the same back when OnePlus One launched.
Comparison With Other Devices
However, there are devices which offer better specs for a cheaper price such as the POCO F1 by Xiaomi.
It is now trying to be what OnePlus once was. So it might be a competition for OnePlus. Also with last two devices, the pricing of LG phones here in India have been great sometimes even costing less than OnePlus 6T. For eg. – The regular LG G7 ThinQ (not the plus model) retails at Rs 33,000 and goes as low as Rs 29,000 during sales.
The Plus model with similar 128GB of storage costs around Rs 40K mark. And the device which LG has to offer is a true flagship with premium features like wireless charging, IP rating, stereo speakers, better resolution, etc. hence it might be a better bang for your cash if you're okay with LG software and this is a real competition for OnePlus.  
Also the quick launch cycles that OnePlus has been following from past 3 years might be frustrating for some users. (Not that the OnePlus 6 and 6T were launch just 6 months apart).
Conclusion
OnePlus 6T is a great phone on its own. It nails almost everything you want out of a perfect smartphone. Anyone looking for amazing performance with a clean stock Android software experience should definitely pick this up. The camera is also amazing and gives flagships a true competition.
Anyone who already has a 6 should definitely not upgrade unless you care about that battery, smaller notch or in display fingerprint scanner as most of the features on the 6T (including camera features) will be making its way to OnePlus 6 via a Software update.