I have been using this Polycab Elanza heater for around a year and the experience has been great so far. It has been used consistently (a few times a day) over the past few months and there are no problems to speak of.
The glass coating that polycab uses is effective and there is no visible rust. There aren't a lot of features and those advertised work as intended.
There haven't been any issues due to the high wattage and the components have been working very well even with extensive day to day usage.
It is also rated for 5 star energy efficiency which means that it doesn't lose a lot of power. This in the long term leads to lower running costs and electricity bills when compared to something that has lesser stars and energy efficiency.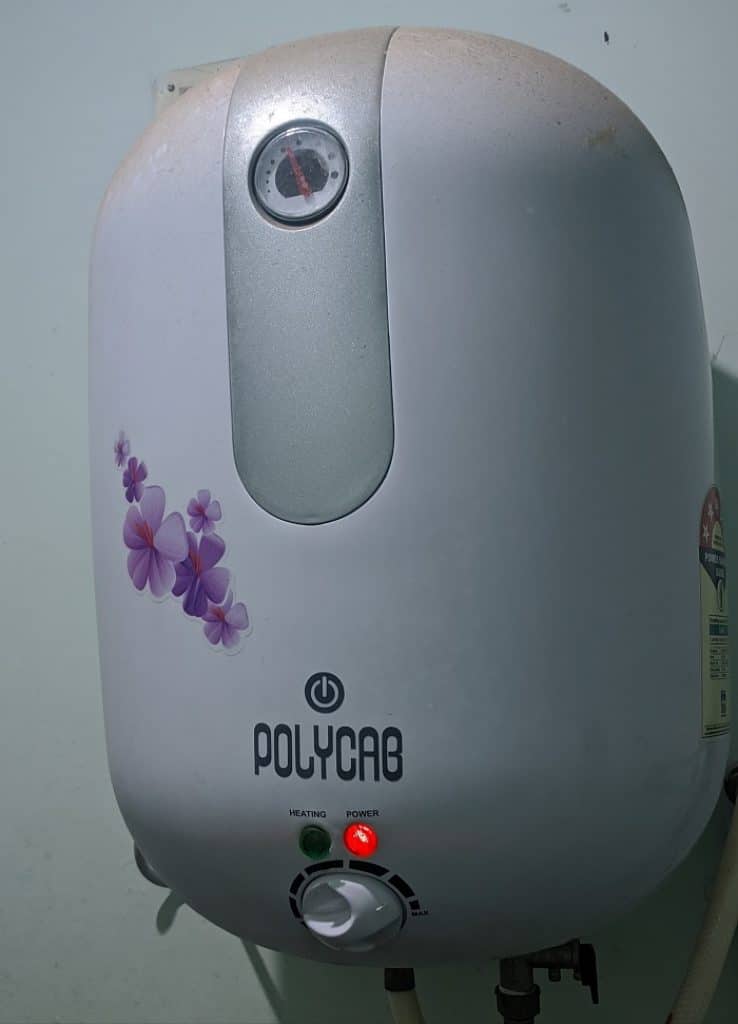 Should You Buy This?
I would say yes. It is a great geyser that does all of the intended functions very well without any frills. There are some other cheaper alternatives and other variants with similar features set for around the same price or even cheaper.
After I have used it, I should say that polycab offerings are one of the better one's in the market. It easily competes with the higher priced offerings from other brands and reputed brands like havells and bajaj. It can also be a better deal provided you pick it up for the right price. You can also buy lower water holding capacity versions of the same model for significantly lower costs. But I would strongly suggest you to go for at least 10 litres or ideally 15 litres. 25 litres variant is also available for just a bit more price which makes it a good deal for those looking to buy something with higher capacities.
A water heater is not the most exciting thing to discuss in the grand scheme of things. But it sure is one of most essential products in the fast-moving daily lives.
There are a lot of options both branded and non-branded to choose from. Lot of companies tend to make cheap feeling and mediocre products as a lot of people don't seem to care about the product as long as it works.
It is important to buy a good quality high wattage electronic product for a lot of reasons.
For one a higher quality product usually comes with 5-star energy efficiency ratings which in turn saves you a significant amount of electricity bills in the long run.
Second, they are more reliable as they use higher quality components inside which saves you quite a lot of hassle as there are less chances for the product to fail.
Third, companies that sell good quality products often come with good after sales service as it is one of the most important aspects of buying a product that is almost used every day.
Hence, it is suggested to buy a product of higher quality if you are planning to use it in the longer run.
Polycab is one of the more reputed brands when it comes to geysers. Polycab is also an Indian company if that's something matters to you.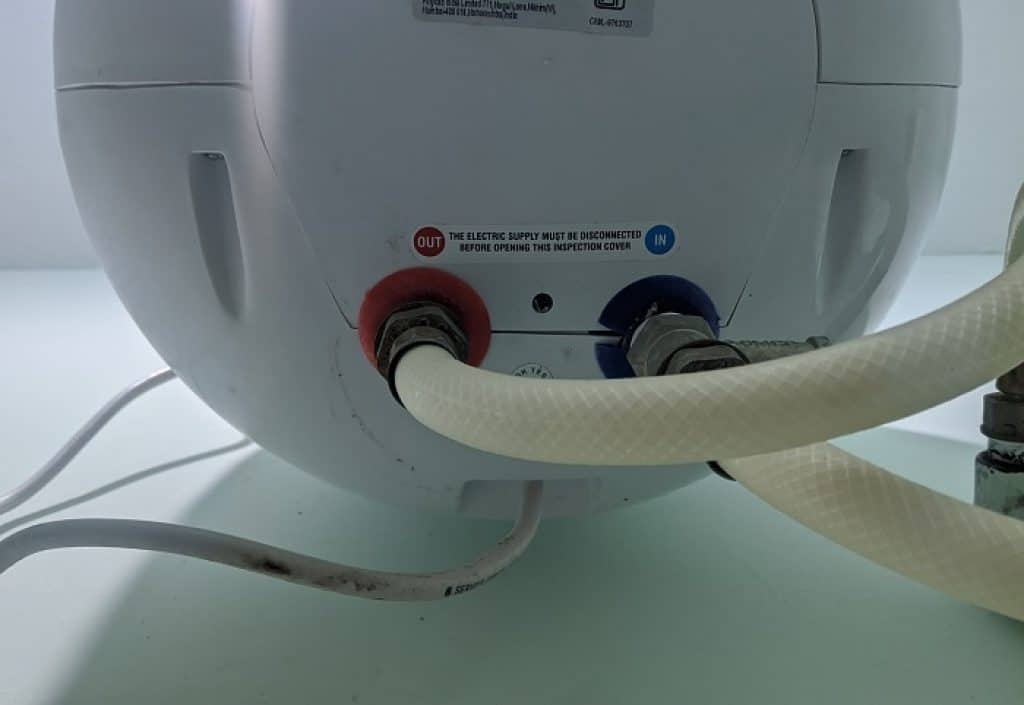 Design:
I know nobody gives a damn about the design of the geysers but I must say that the Elanza DLX is the best looking geyser around with a minimal aesthetic and clean curves like a pebble.
If your house/bathroom has got a certain design aesthetic to it then Elanza is one of the better options as it doesn't stick out and easily blends in with the rest of the surroundings.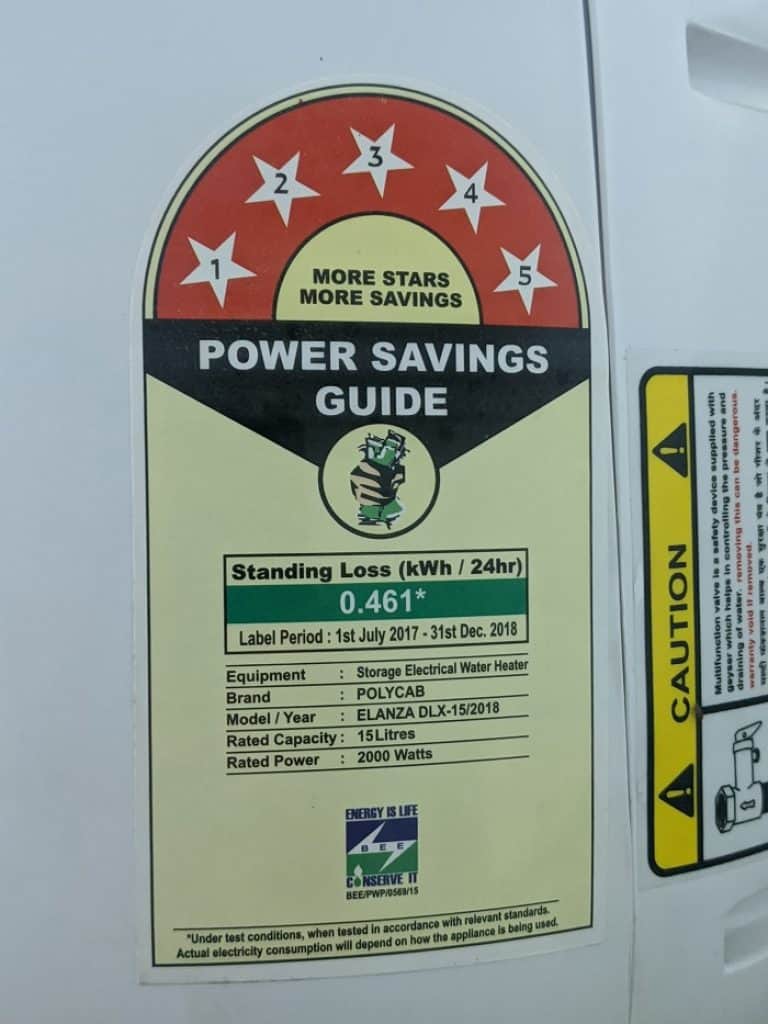 Functionality and Features:
Let's get into the features it comes with. Polycab claims that it comes with an ultra diamond glass line coated water tank which should help in preventing rust accumulation over time and also comes with PUF insulation.
It is also hard water resistant and disc type four pre-set thermal cut with 8 bar working pressure which means it is also compatible in high rise buildings.
There is a pressure indicator on the top with a rotating knob on the bottom to adjust between different heating levels.
The cold water inlet and hot water outlet are present on the bottom of the geyser.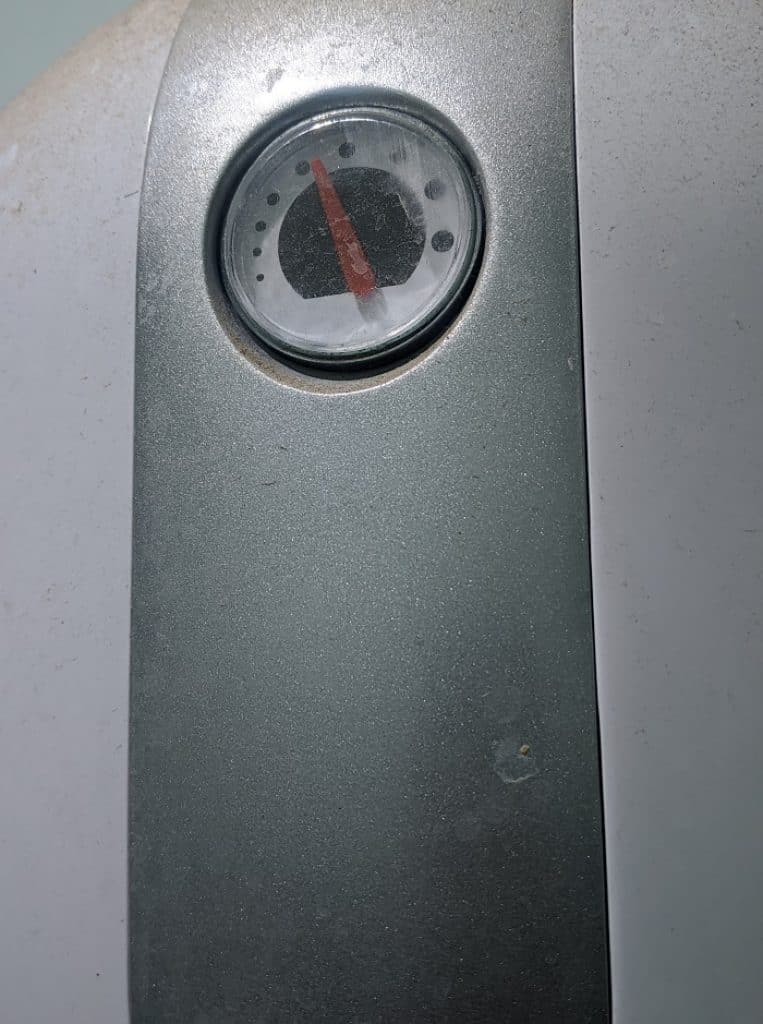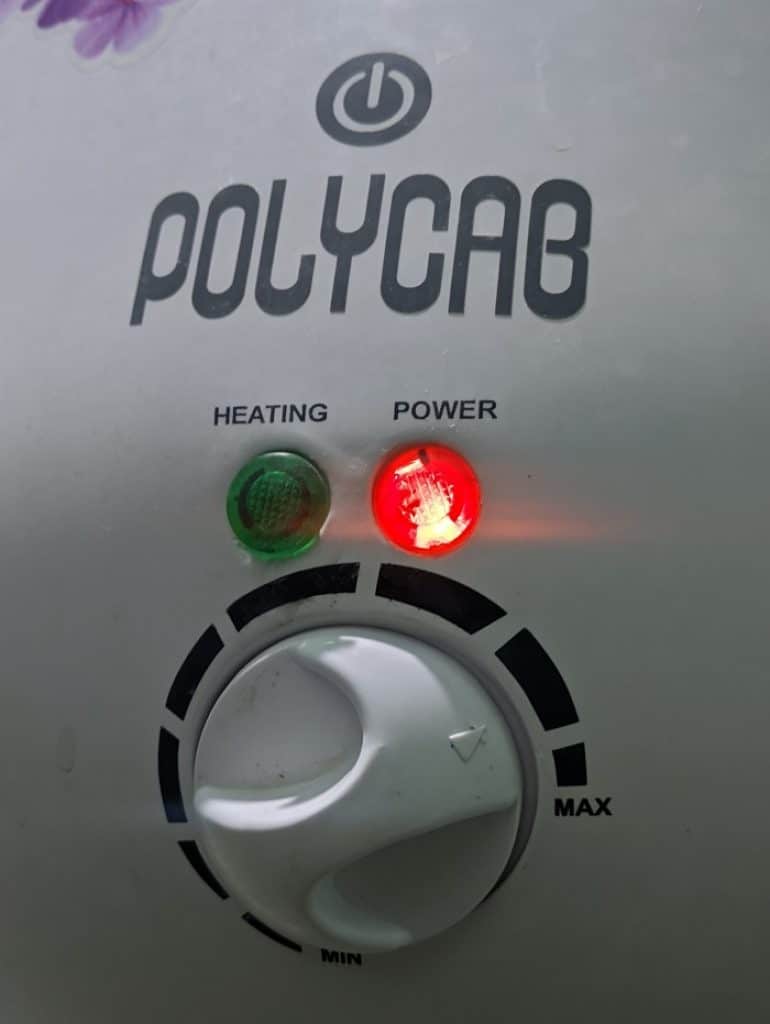 Let's get on with the functionality.
For starters the capacity of this heater is 15 litres. I would strongly suggest you to go with heaters with higher capacity water tanks since it would make life a lot easier instead of having to deal with a small heater with 3 or 6 litres of capacity which should be heated repeatedly to get the desired amount of hot water we require.
15 litre is a sweet spot as it takes a reasonable amount of time to get the water heated. You can also buy a 25 litre version of the same heater for a bit more money. But it would take considerably more time to get the water completely heated.
You can select from different heating levels in the knob below and all the levels except for the last heat and stop at a certain point/ temperature. The final level heats indefinitely until you turn off the heater.
There are green and red indicators to denote the heating status. If the red indicator is on it means that the water is being heater. If the green indicator gets turned on it denotes that the water has been heated to the desired level.
These lights can come in pretty handy to refer and turn off the heater at the right moment.
It takes around 15-20 mins for the water to be heated to the desired level. There is a significant amount of noise being created when the heater is functioning. This noise immediately stops once the heating is done. There is no amount of heat felt on the exterior of the geyser if that's something you wonder about.