The Essential Gaming mouse series from Razer are cheaper and more budget variants of their main line ups. They just tend to strip away a few features but are same in every other aspect to the more expensive version.
Likewise, the Razer Basilisk Essential gaming mouse is a relatively new mouse from Razer released in 2019, it is the Essential version of the Razer Basilisk released in 2017 which is an excellent mouse as well.

The Basilisk is made for people with medium to small hands, so if you're looking for one to fit either of the sizes then you can't go wrong with this mouse. It also has an ergonomic design for right hands, if you want a mouse for left hands then you'll look have to look for an ambidextrous one.
Also Read : 10 Best Gaming Headphones Under INR 2000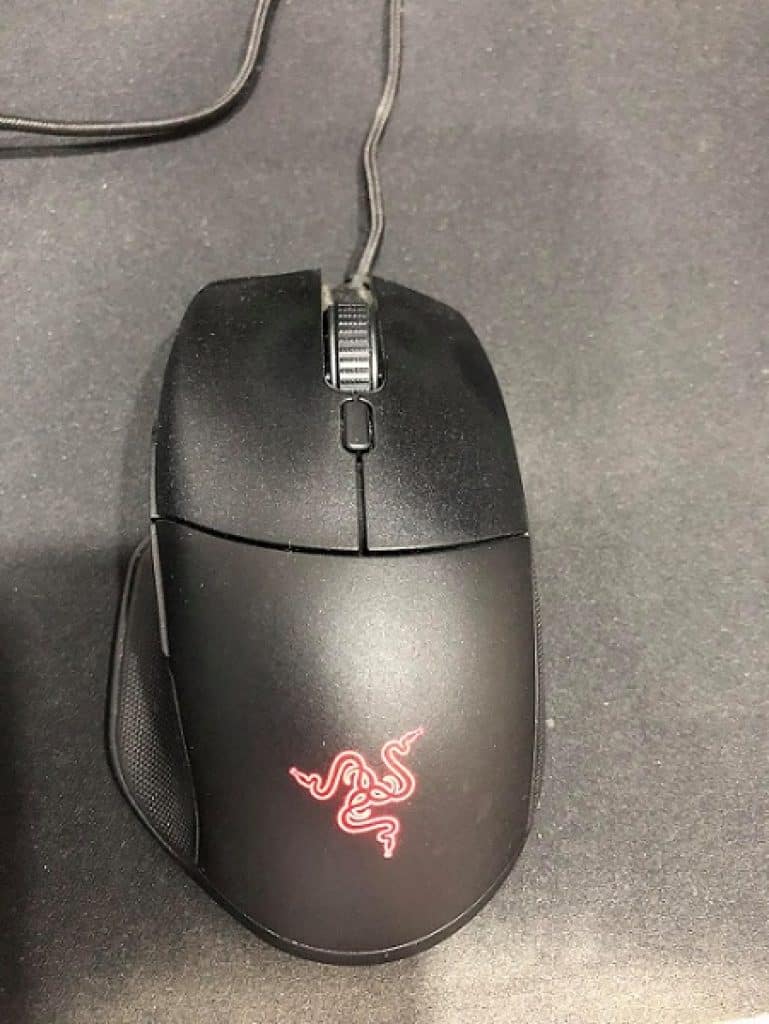 Basilisk Essential has a DPI switch button behind the scroll wheel, on top position of the mouse to instantly switch the DPI.
Also Read : 10 Best Gaming Mouse Under Rs 2000 in India
The max DPI of the mouse is 6400 with optical sensor and since nobody really uses DPI that high it's more than enough for all your needs.
If you're curious about the speed of the mouse and whether you'll be able to do those instant flicks in games like CSGO, then worry not! The mouse has a travel speed of 220 inches per second (ips) with 30g acceleration which you would expect from a mouse of this price. It is sufficient enough for most forms of casual FPS gaming.
Also Read: 10 Best Quality Wireless Mouse Under Rs.1000
The mouse also comes with 7 programmable buttons including the DPI one. There are two buttons on the side which you can customize to your liking and provide easy reach for the thumb for quick actions.
Also Read : 10 Best Gamepads Under Rs. 10,000
The resistance of the mouse wheel is perfect and smooth in scrolling. Although unlike the main Razer Basilisk, the Essential version doesn't allow you to choose from different level of resistance for mouse wheel.

There is RGB lighting as well on the main body of the mouse which is covered by a medium size logo of Razer, the logo can glow and you can choose from millions of different colours and the style of glow. The wire of the mouse is made of a material that allows for free movement of mouse and does not get stuck or provide any friction.
Also Read : 10 Best Wired Mouse Under Rs. 500 in India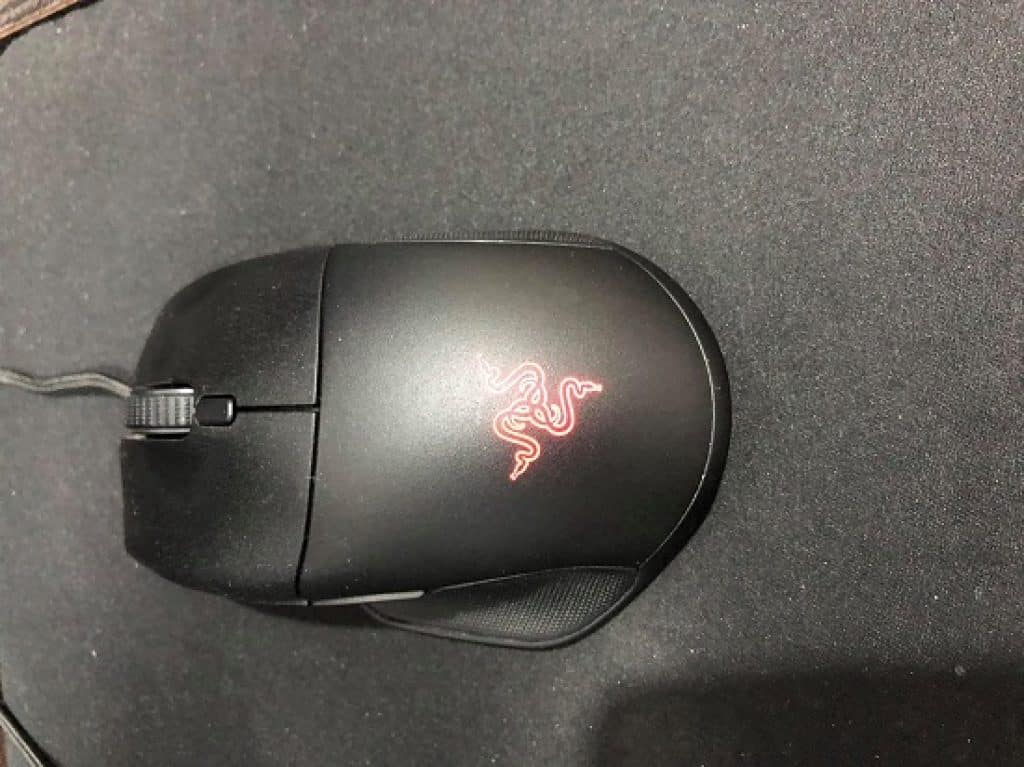 There are two features unique to this mouse. The first one is the thumb rest on the left side just below the two side buttons. It allows you to rest your thumb comfortably which can reduce unnecessary strain on your palms and allows for long hours of gaming! The second feature is the multi-function paddle button that is situated in front of the two side buttons.
Also Read : 10 Best Gaming Headphones Under Rs. 5,000
When you use it and for as long as you keep it pressed, you can choose different macros and commands for your normal buttons meaning you get extra commands on your mouse at the click of the multi-function paddle.
This is a unique feature not available in most mice and can be very convenient for many types of games that require you to press a million different type of buttons at once! I have been using the Razer Basilisk for over a few months now and have no complaints, hence this mouse is highly recommended by me.
This Review is Written By:
Vaibhav Kumar – Twitter
---
Also Read:
10 Best Laptop Cooling Pads in India
Best Gamepads in Under Rs.1000 For Gaming
10 Best Mechanical Gaming Keyboards Under Rs. 10,000