The DeathAdder series from Razer is their main flagship line-up for gaming mice. They are one of the most popular and best-selling gaming mice products in the world. Since debuting almost 14 years ago in 2006, it has been at the forefront of innovating designs, while also maximizing performance and giving you the best bang for your buck.
This particular model, DeathAdder V2, is the latest release and the sequel to the famed Deathadder released in 2013. Accompanying the main series, there's also two variations available for the mouse: DeathAdder V2 mini (meant for people with smaller hands), as well as the Deathadder Essential (cheaper budget variation with a few less features). The one you choose are suited on your needs and budget.
Also Read : Best Gaming Headphones Under INR 2000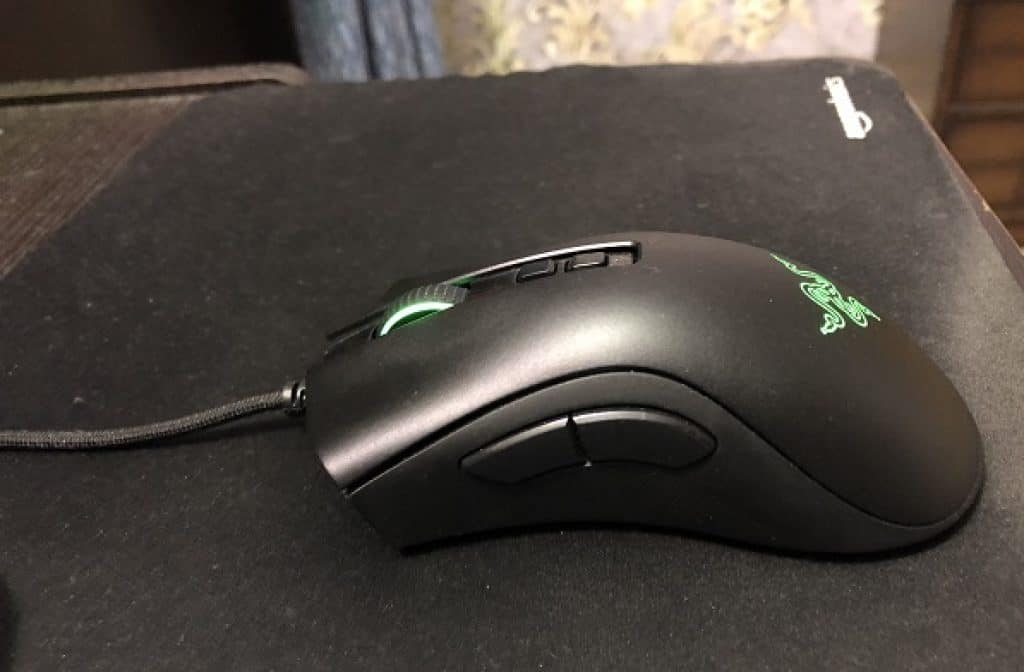 Personal Experience
I bought this mouse gaming mouse around 2 months ago, I'd had planned to buy it earlier but due to the pandemic it was not in stock in most places. I bought the mouse online at TLGGaming website and the shipping was excellent with good packaging. The mouse works amazing so far and I've played almost all variety of games with it as well as use it work daily tasks like work or classes. There has been no issues like double clicking or unresponsiveness which are some common complaints after some use. My previous Deathadder had double clicking issues but it only appeared after 2 years at which point I decided to upgrade to this one. I've found the DPI buttons in this mouse are much better placed which prevents accidental clicks like in this last one. Small things like these and the better quality cable along with better click feedback are some improvements I really appreciate hence why I prefer to use this over competitors.
Also Read : Best Gaming Mouse Under Rs 2000 in India
Features
This mouse packs a ton of features and provides an all in one package suited for all gaming needs. Starting off with the Focus+ Optical sensor which is the best sensor available in any consumer mice in the market. It provides extremely precise tracking and momentum. As a user of the mouse for quite a while now, I can attest to this fact and it's the best tracking mouse I've ever used. Moreover, Razer has also upgraded the mouse clicks to use Optical switches which are far superior to mechanical ones and provide more durability.
The increased durability leads a larger lifespan of up to 70 million clicks, as opposed to the previous one which offered durability of up to 50 million clicks. The new switches also make the clicks feel a lot smoother and more instant, resulting in almost no delay in high-stakes games requiring quick reflexes.
Also Read: Best Quality Wireless Mouse Under Rs.1000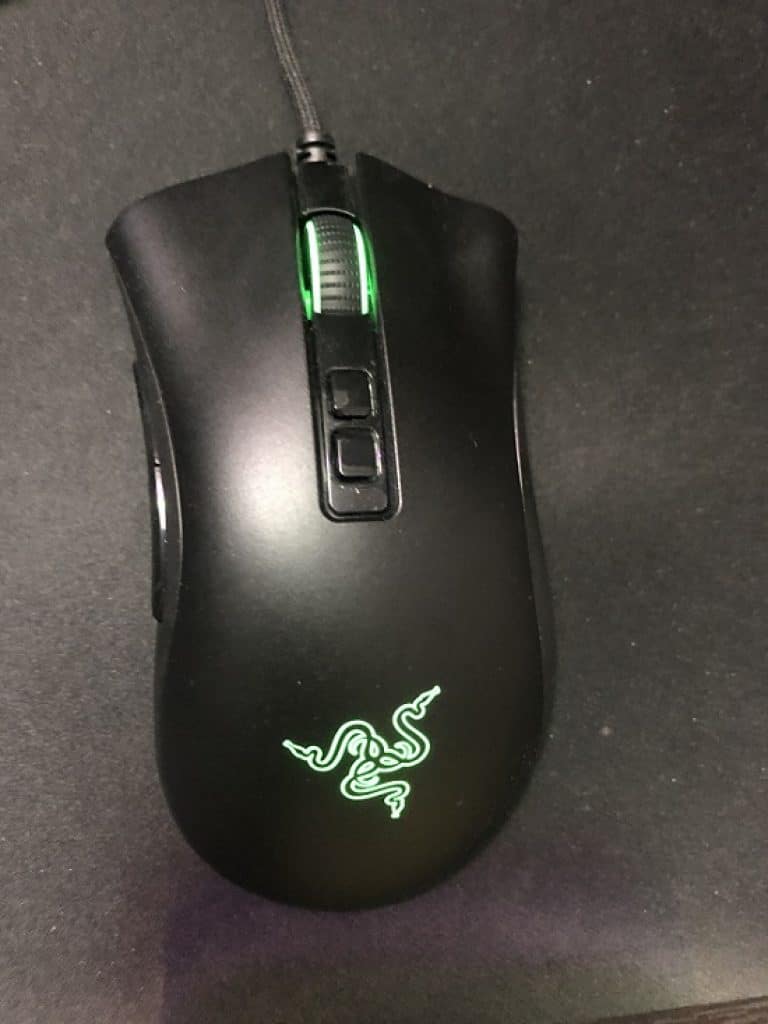 The mouse features an ergonomic shape suited only for right hands of medium to large size. So if your dominant hand is left, then an ambidextrous alternative like the Razer Viper mice is the way to go. And if your hands are small, then Deathadder V2 mini is the same mouse but with smaller design. Deathadder V2 is also best suited for palm grip, while claw grip would be the decent and it's not really suited for finger grips as the mouse is large in size. Compared to the previous iteration, this latest one is also lighter by around 20-25 grams meaning less resistance while tracking. The new Speedflex cable attached is made of excellent quality and offers minimal drag.
Along with all those features, it also comes with onboard memory chip that can save up to 5 mouse configurations, meaning you don't have to bother with adjusting it differently if use it in a different PC than you normally do. The onboard memory chip also means you can install the Razer mouse software once to configure it, uninstall it and never use it again as all the details will be saved in the mouse itself. Although if you want to change the configuration again, you will require to install the software.
Also Read : Best Gamepads Under Rs. 10,000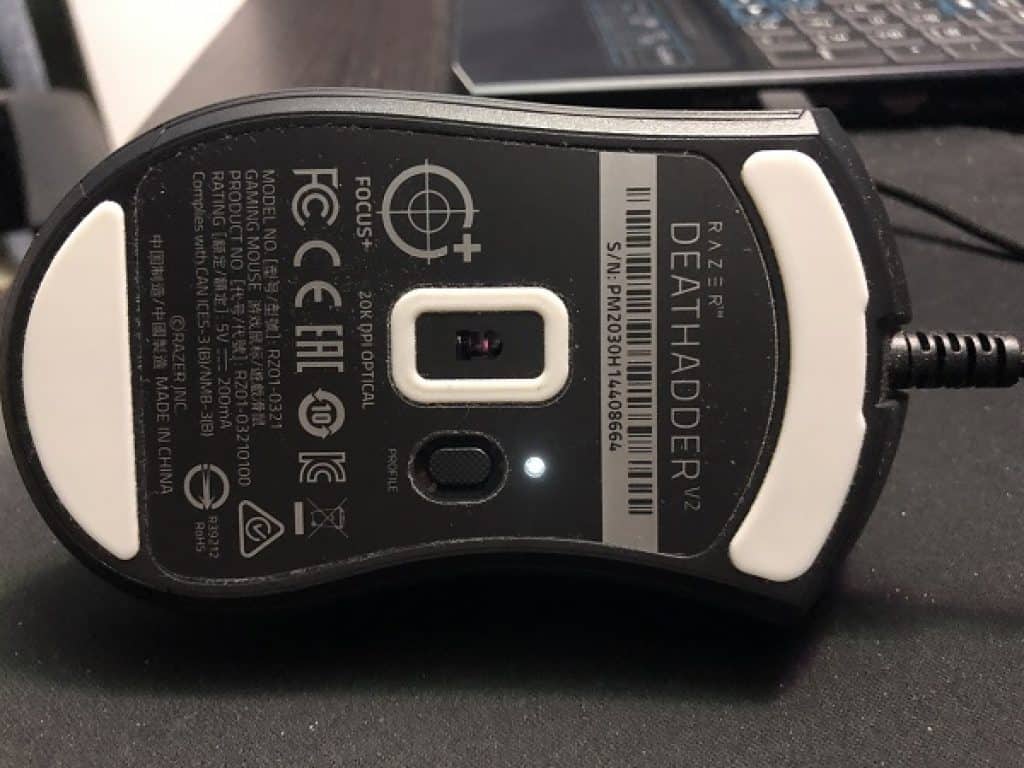 There are total 7 buttons on the mouse: right and left click, scroll, two side buttons, and two buttons to increase or decrease the DPI at a single click. The optical sensor inside offers maximum DPI of up to 20,000. Although most people don't really need that high of a DPI unless for extremely specific reasons. The bottom of the mouse is made up of optimized skate material resulting in perfect skating and making it easy to use for all kinds of gaming sessions from shooters like CS:GO to MOBA games like League of Legends.
Also Read : Best Earphones Under Rs 1000
There is special grip material embedded on the sides of the mouse making it ideal for griping even with sweaty hands. Unlike the previous iteration, this one is etched into the mouse itself and not simple a covering, there's no risk of it ever coming off.
Looks wise, it looks like a typical gaming mouse but with less accents and more simple design which is perfect for keeping a low-profile. The RGB lighting on the mouse and the logo looks amazing, and can be switched to any colour or brightness of your preference. There are various options like spectrum, breathing, static, etc for RGB lighting and if some games you have play (such as Fortnite) have Razer Compatibility, it automatically adjusts the lighting according to what you're doing within the game. This feature can be switched off in the settings.
Also Read : Best Wired Mouse Under Rs. 500 in India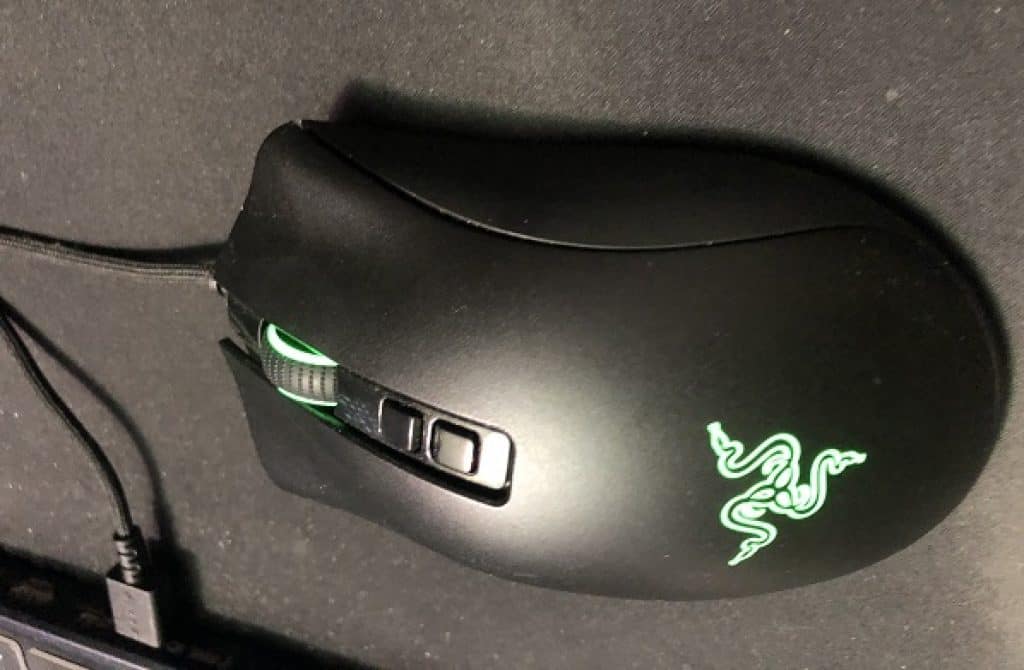 Conclusion
Released in early 2020, this gaming mice set off the year with a bang when it comes to gaming peripherals. It is the perfect mouse to buy if you have a budget of somewhere around 5K. I feel no competitors even come close to the quality of this mouse, and I will continue to purchase future iterations of it as it is an amazing fit for me, especially for someone with a preference for right handed, ergonomic mouse with a focus on palm or claw grip.
The alternatives mentioned above are a good buy if this one isn't exactly the mouse you'd want. Happy gaming!

Rs.

1,799

Rs. 4,999
5 new from Rs. 1,799
in stock


Rs.

2,499

Rs. 6,999
4 new from Rs. 2,499
in stock


Rs.

11,106

Rs. 12,999
1 new from Rs. 11,106
in stock

Also Read :
---
This Review is Written By:
Vaibhav Kumar – Twitter