Sony being a Japanese brand is known for its high grade technology gears, which includes various gadgets but specifically known for its audio equipment. In that category comes the MH755 which is priced very less but sounds way good. Let's talk about the sound of it in this review.
DISCLAIMER: This review is fully based on my opinion and not being influenced by the brand to do this review.
| Aspect | Description |
| --- | --- |
| Brand | Sony |
| Known for | High-grade technology, audio equipment |
| Highlight | MH755 – Affordable with excellent sound quality |
| Packaging & Build | – Simple packaging, transparent cover |
| | – 3 pairs of ear tips included |
| | – No other accessories |
| | – Plastic earpiece, non-braided cable |
| | – Average fit, average sound isolation |
| Specifications | – Driver: Single 9.2mm dynamic w/ neodymium magnet |
| | – Frequency response: 20Hz to 20kHz |
| | – Sensitivity: 115 dB/V |
| | – Connector: 3-conductor L-Type stereo 3.5 mm plug |
| Sound | Warm tonality, natural timbre |
| | Smooth, lively, punchy low-end |
| | Highs: Extended, shimmering, lacking body |
| | Mids: Forward, lush, slightly veiled |
| | Bass: Forward, slightly boomy, balanced |
| | Details: Decent for casual listeners |
| Soundstage & Imaging | Surprisingly big soundstage |
| | Average imaging, separation |
| Tracks Used | – Starboy – The Weeknd |
| | – Lost but Won – Hans Zimmer |
| | – Royals – Lorde |
| | – Blank Space – Taylor Swift |
| | – Sleeping at Night – Caught a Ghost |
| | – Lonesome Lover – Max Roach |
| | – Faust – The Sad Skinhead |
| Pros | – Harman tuning in budget |
| | – U-shaped sound |
| | – Easy drivability |
| | – Great mids for the price |
| Cons | – Harshness in upper treble |
| | – Non-removable cable |
| | – Availability |
| | – Lack of accessories |
| Overall Sound | Worth it for the price |
| | Harman tuning experience in budget |
| | Slight upper treble harshness |
| | Balanced bass, natural tonality |
| Reviewer Information | – Written by Kathiravan.C |
| | – Audiophile from Tamilnadu |
| | – Started with budget chi-fi, progressed to high-end |
PACKAGING AND BUILD:
The packaging is very simple and plain where it just comes in a transparent cover which is rolled and the 3 pairs of ear tips are included. There is no room for any other accessories and are packed very tight and rolled.

The earpiece itself is made of plastic and cable is usually a non braided type which is quite flimsy. They fit okay, nothing extraordinary here where the sound isolation is average. Sony branding is done outside the earpiece.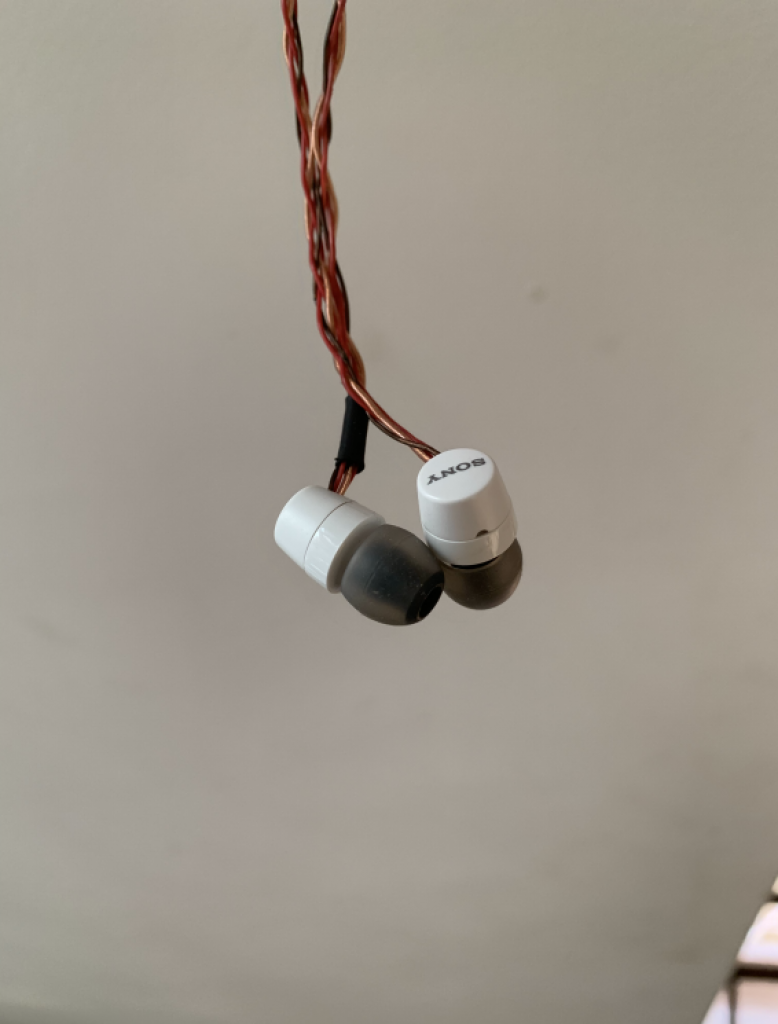 SPECIFICATIONS:
Driver: Single 9.2mm dynamic with neodymium magnet
Frequency response: 20Hz to 20 kHz
Sensitivity: 115 Db/v
Connector: 3-conductor L-Type stereo 3.5 mm mini plug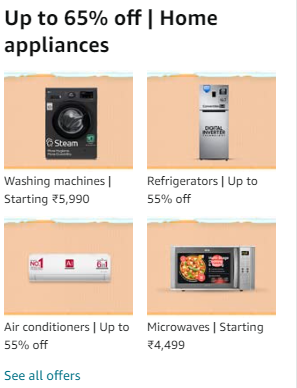 SOUND:
SOURCE – iPhone XR
AMP – NX4 DSD
This is a must have earphone in the budget collector's list. Definitely it has a warm tonality and natural timbre. As opposed to Balanced Armature counterparts this one has a natural timbre and tonality which makes it a very pleasing choice. It's a smooth and lively sounding and also has enough punch in the low end.
HIGHS:
The high is well extended and has the shimmer on the top. Even though they lack the body in the high region they sound very pleasing and for casual listening they are worthy enough. They are a bit thin in the upper region as compared to their counterparts like VE Bonus iem.
MIDS:
The mids are not as recessed but it's forward sounding one. They have lush sound which is very pleasing to listen to. It has some body to the mids and slightly veiled when compared to the VE Bonus iem. The mids is the strongest part of this earphone and usually in this budget range most of the iem lacks the definition in the mids but this one really surprised me and very good for the price
BASS:
The bass is forward in character and they are slightly boomy sided. These will satisfy most of the bass heads but It doesn't have that punch like VE Bonus iem. The bass is not overpowering, its well-controlled and sounds very balanced to most of the listeners.
DETAILS:
Detailing is not the strongest aspect of the MH755. It is definitely ok for a casual listener but for a person who used to listen with great details then this will disappoint.
SOUNDSTAGE AND IMAGING:
Soundstage is surprisingly big enough for this earphone considering the price. It is easily comparable to earphones like ZSX which is known for its good soundstage.
Imaging is average where you will be able to pinpoint the instruments but not in very detailed manner. The separation is average too and nothing to brag about it.
TRACKS USED:
Starboy – The weeknd
Lost but won – Hans Zimmer
Royals – Lorde
Blank Space – Taylor Swift
Sleeping at night – Caught a ghost
Lonesome Lover- Max Roach
Faust – The sad skinhead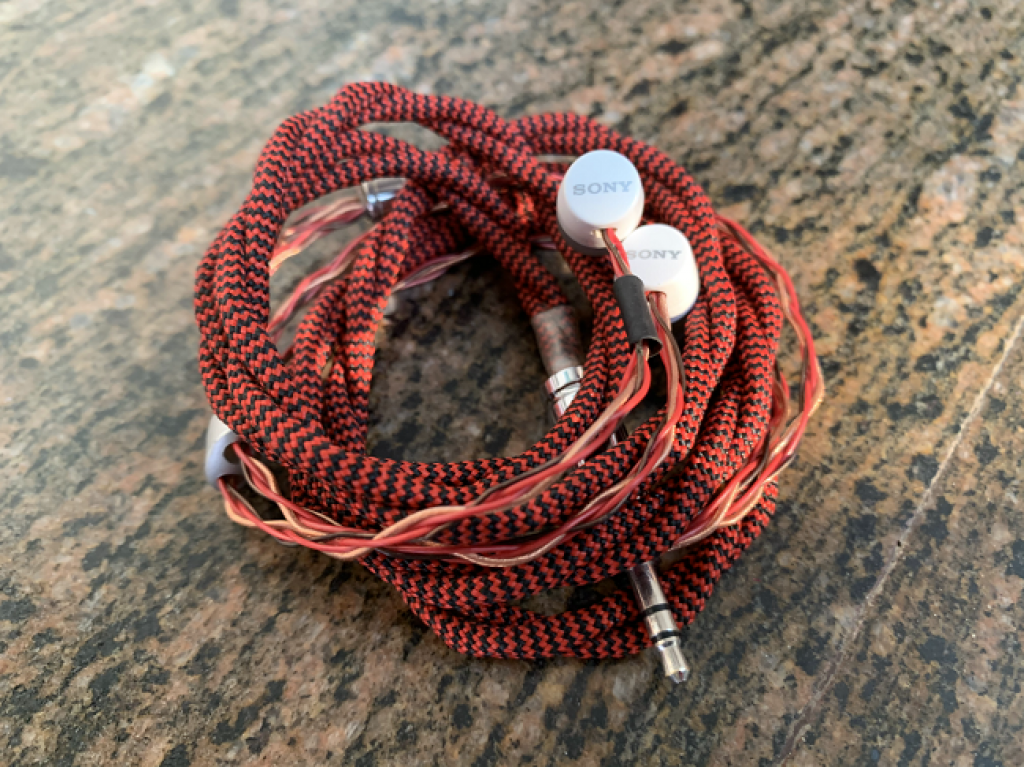 PROS AND CONS:
PROS:
Harman tuning in budget
U Shaped sound
Easy drivability
Mids are great for the price
CONS:
Harshness in the upper treble region
Lack of removable cable
Availability
Accessories
OVERALL SOUND:
For the asking price it's definitely worth it. Those who want to taste the Harman tuning in the budget then picking this would be a great option. Has some slight harshness in the upper treble region but it doesn't affect the overall sound of it. The bass is pretty balanced and sounds very natural and tonality is on point.
This Review is Written By KATHIRAVAN.C
Follow him on – Instagram | Facebook
I'm Kathiravan from Tamilnadu. A budding audiophile here with high love towards music and audio equipment. My first experience of enjoying the hifi audio came when I started to use budget chi-fi gears and now it came all along the way of reviewing the gears with high end stuffs. I love reviewing audio products.