" Elegant Simple Build , Mindblowing Music "
Swans M200MKIII are the ultimate speakers for your desk. They have bigger drivers and real wood. An upgraded version of older M200MKII.
It has one speaker powered and a line connecting to other passive speaker.
Before you know it , these Swans will become your favorite speakers. The shear simplicity and breathtaking sound experience will rock you up.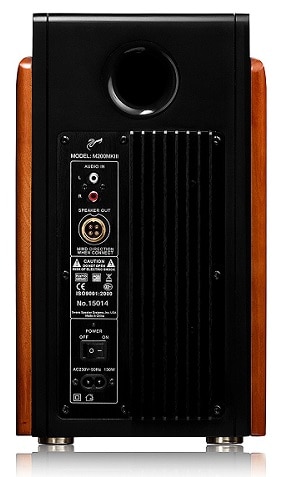 There is a large heat sync at back , which gets hot sometimes. You don't need an amplifier with these bad boys , but a DAC will do fine.
Only problem is No Remote !!
---
Again these are great 2.0 speakers and if your coming from a 2.1 set you won't be missing your subwoofer.
They weigh around 8 kg each , built like a tank. Elegant cherry wood ecnlosure for natural sound.
5.25″ Woofers
25mm Dome Tweeter
---
No matter how loud you go they never break up. You will be hearing details that you never heard before. Get you favorite playlist out and go on an music adventure.
---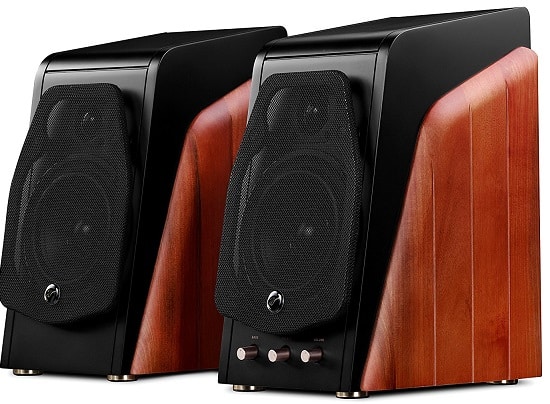 The main difference between the Swans and other speakers is the depth. The sound will feel as coming from different directions at different levels which will combine all together for ultimate sound experience.
---
Also these are not for studio monitors , as they are not flat. They are exciting.
Also Read:
Top 10 Best Budget Wireless Soundbars
Top 10 Best Bluetooth Speakers With Good Bass Under Rs. 2000 
Top 5 Best Bluetooth Speakers Under Rs.3000
Top 10 Best 4.1 Channel Home Theater Speakers