In today's article, we will be reviewing the Tarkan Dual Fan Cooling Pad, which is a great budget cooling pad.
Main Features:
Two 140mm Fans
Blue LED lights
Fan Control Switch
USB 2.0 Hub/ Passthrough
Multi Angle Stand with 5 height positions
Suitable for 15.6 inch laptops
Fan Speed: 1200 RPM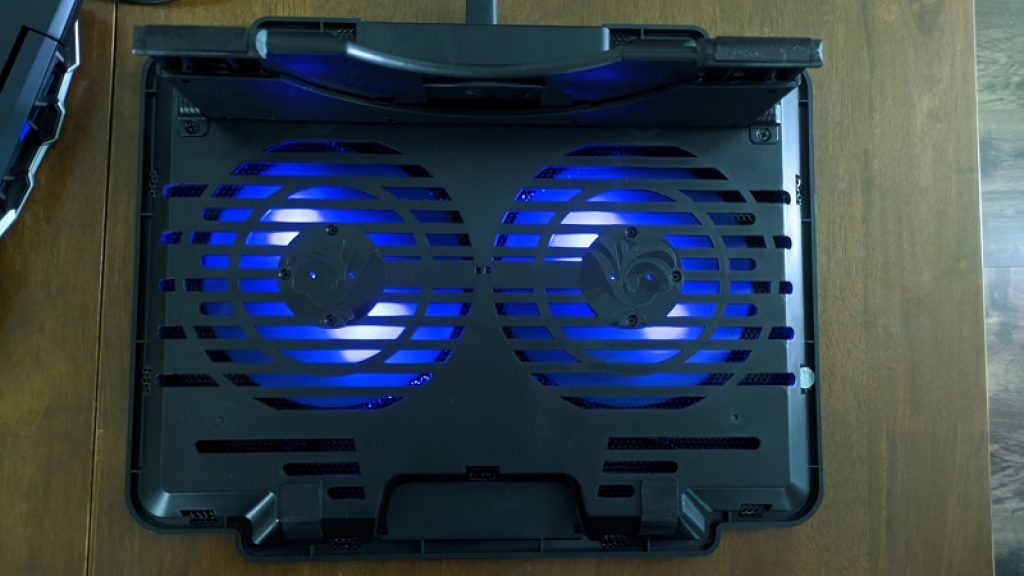 Build Quality:
The cooling pad's main base is made from metal, with plenty of holes for air to pass through easily. The sides and stands are made from plastic though. The two fans are directly under the base. In terms of sturdiness, the base has held up pretty good till now, but we do wish that it had rubber feets underneath to stop it from sliding. The angled stand has anti-slip rubber thankfully, but it could have used more.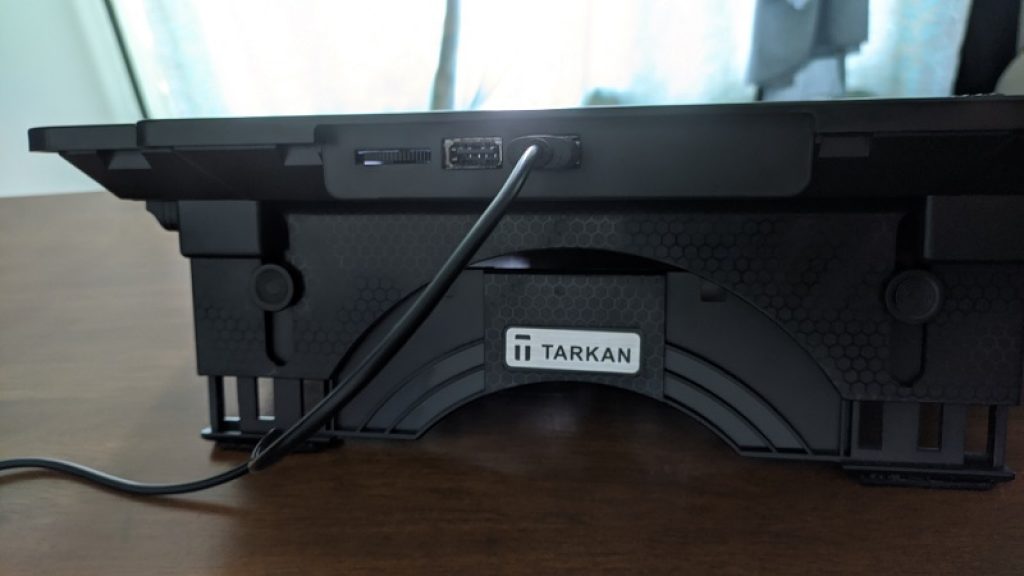 Fans:

The fans are 14cm in diameter, and offer decent cooling. They can be switched on by a dial on the back portion of the base. Unfortunately the speed cannot be controlled, so it's either on or off. The fans themselves are very silent, so we have no complaints in that regard. When the fans are turned on, blue LED lights illuminate the base, which according to your preference,can be good or bad. We didn't mind it that much, since it isn't that bright.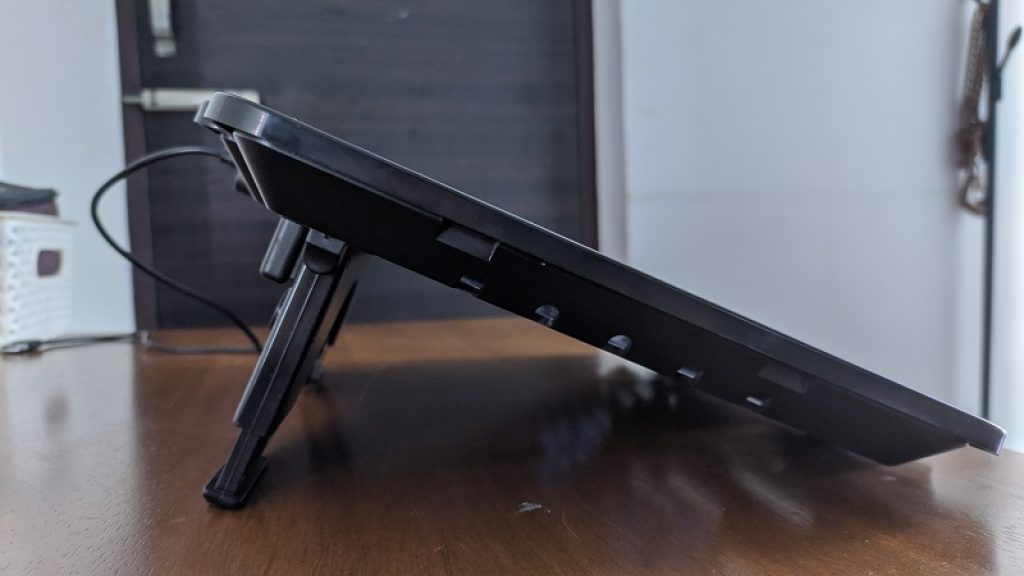 Cooling:
The cooling pad was used with an Acer Predator Helios 300 with an Intel i7 10750H and an Nvidia Geforce RTX 2060. In normal use, when just browsing the web or listening to music, the ambient temps were decreased to 40 C from 50C when the fans were off. And during gaming, we saw great reduction in temperature too. When playing Assassin's Creed Valhalla, the CPU and GPU temperatures reached a max of 80 C and 74 C respectively. When not using the cooling pad, the temperatures were 85 C and 78 C respectively. These temps were recorded in a non-airconditioned room, so if you have an AC, the temps might be even better.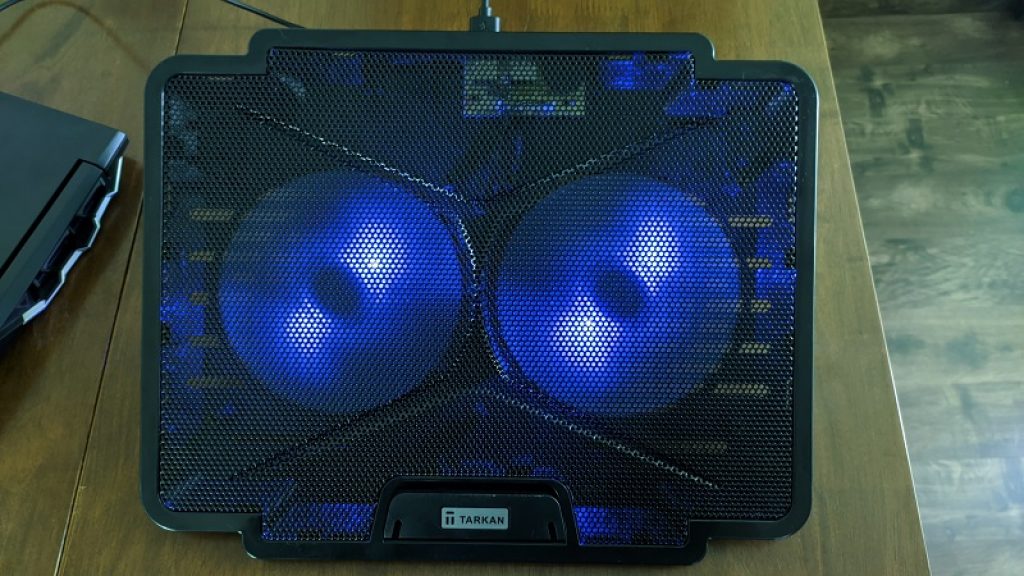 Other Features:
A standout feature of this particular cooling pad is that it supports USB passthrough, this means you do not have to sacrifice your USB port when connecting the cooling pad to your laptop. The cooling pad has two USB ports, one to connect to your laptop, and the other functions as a USB hub or extension. Here you can plug in your keyboard or mouse or any other peripheral. Bear in mind though that the USB hub is USB 2.0, so the transfer speeds might take a hit if you connect any storage devices with it.
The multi angled stand functions well enough for what you get, though it does wobble a tiny bit. We do wish that it had more rubber feet for extra stability. The height of the stand can be easily set with the extendable legs on the stand itself.
Conclusion:
The Tarkan Cooling Pad is a great budget buy and will be a great for keeping your laptop cool in the summer heat and also extend the life of your laptop