" Chromebooks : Thin , Fast and Beautiful "
Productivity with mobility is what we've been running after since ages now in the technical world, shrinking existing technology as much as we can giving rise to new advancements such as tablets and ultrabooks.
One such thing that came up recently was the Chromebook which Google brought in a few years back as a product that would sit somewhere between the tablets precisely the iPad and the slimmer ultra books that are aimed at basic performance without bulkiness and enhanced battery life.
Today in 2018 we have over 25 Million users of the Chromebooks manufactured by Google or any other brand which is a welcoming figure and points towards a bright future for Chromebooks.
Due to this reason only today I'm compiling a list of the Top 10 Chromebooks available on the market today for purchase with obviously no budget limits.
---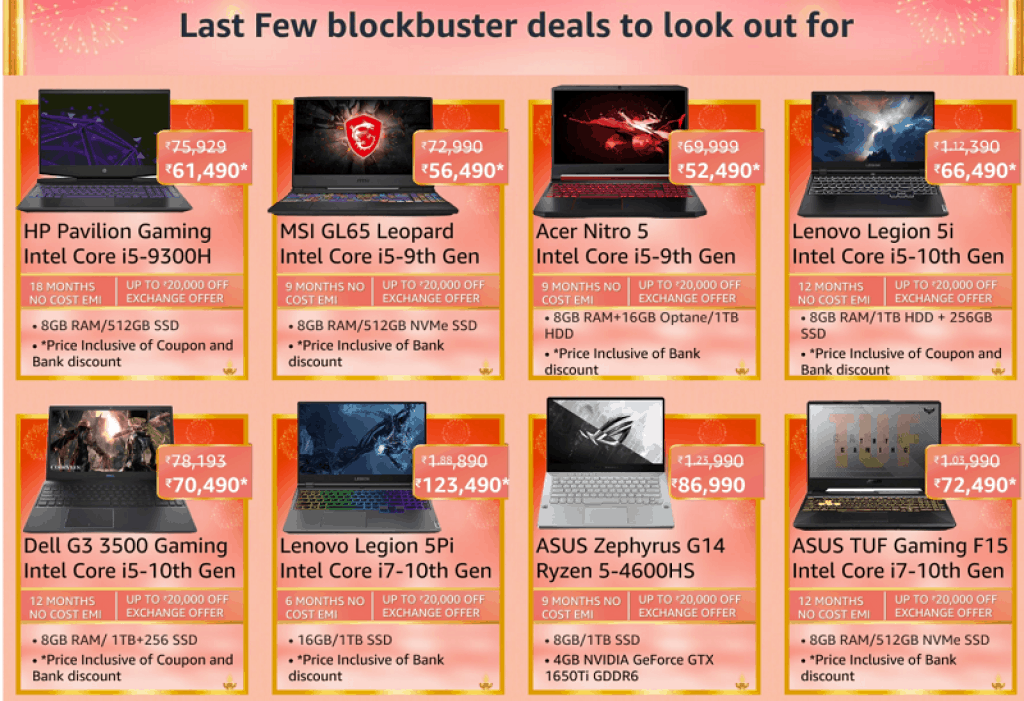 What To Expect From Chromebooks
For those who don't know much about what a Chromebook is and what to expect from it let me lay you few basic points to give you some idea as to what it is and what to expect from it.
1) A Chromebook as the name suggest runs on Chrome OS custom tailored by Google for these mobile gadgets. You cannot install another OS onto these machines like Windows, Mac or even Linux so you will be restricted to Chrome OS and the Chrome Browser ecosystem.
2) Since these offer productivity with long battery lives which can range to almost a whole day without recharging the form factor is slim and hence we get limited local storage with 512GB being a luxury for a point of reference!
You however get Google Drive storage of 100GB for the first three years which then reduces to the default 15GB. That's not much of an issue as you can always use other Cloud Storage Apps of your choice which offer space for cheap or even free.
3) Chromebooks are net dependent and when I say that I mean they are heavily dependent on the Internet even for basic use as nearly all the apps work online or through the Google Drive so it's mandatory that you make sure to have a good and strong Internet connection around you all the time.
4) Applications that you use on your Android Phones/tablets are now supported by most of the Chromebooks out there via Google Play Store be it games or productivity softwares and utilities making them more integrated to your cell phones now.
5) It's a point worth mentioning that Chromebook doesn't support USB based peripherals like printer on other Windows or Mac based devices but you need to either have a Google Cloud Print Ready certified printer or one that had a firmware update rolled out for to wirelessly take prints from the drive!
Now since Google Play Store is also supported in a few if your printer has an Android App for the same then also you can easily take your prints but if all this is not there then you'll need a new printer or something else than a Chromebook. This is a major point since Chromebook users use it for productivity and spreadsheet or data sheet print outs are common in office work so make sure you have these things ready prior to your purchase.
6) Processing power is limited to weak here since these machines don't run heavy and intricate software like that for video or graphical editing but only those for office work such as spreadsheet, word etc pretty much all that we see in the Google Drive you know. This also makes these books fan-less at times so we get no noise or heating issues whatsoever with enhanced battery backup.
Top 10 Best Chromebook in India
While making this list I've not kept anything particular in mind but just one thing as to present the best Chrombook in the market in various price points trying to cover the ridiculously expensive ones to the ultra budget ones to make it easy for you to pick one for yourself.
1. Google Pixelbook
( The Greatest Laptop You Will Ever Own )
Check Price : Amazon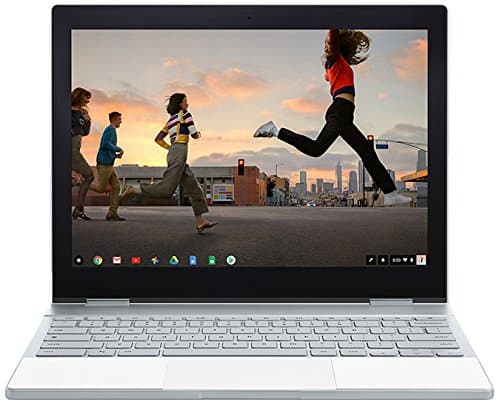 This is a flawless machine which never slows down , no matter what you do with it. Just turn it on and get working , it boots quicker then lightning. You don't need to buy productivity software or antivirus , everything is inbuilt. All the google apps come free with your google account. Just buy this for the pixel pen & google assistant feature which you won't get in other chromebooks.
These come in a variety of option but I would recommend the one with Intel Core i5-7Y57 and 256GB of SSD storage as this one is not exorbitantly priced like its Intel i7 counterpart which has 512GB of storage.
It has 8GB of high speed DDR3 RAM and a quad HD touch screen display and a 720p webcam offering 60FPS in video which should be enough to do office work as well as to view movies and images both on personal and professional level.
Processor: Intel Core i5-7Y57 upto 3.3Ghz
RAM: 8GB LPDDR3
Hard disk: 256GB eMMC
Graphics: Intel HD Graphics 615
Display: 12.3" QHD (2,400 x 1,600, 235 ppi)
Pros –
Powerful CPU
Ample of local storage
Bright and high resolution display
Two USB 3.1 Type-C Ports
Cons –
A bit expensive ( But Worth it !)
No USB Type-A Ports
---
2. Samsung Chromebook Pro
( Your new favorite computer , that will replace your Macbook )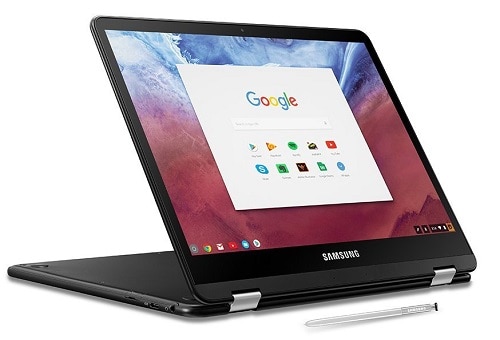 This is the second entry on the list due to its balance of features and pricing and it also happens to be the second most expensive on the list, why am I not surprised!
Having a gorgeous screen with an ultra slim Intel Core m3-6Y30 under the hood along with 4GB LPDDR3 memory the Chromebook Pro from Samsung is perfect for daily use to viewing high quality images and movies. Everything from boot up to browsing is incredibly fast.
This machine is completely silent as there are no fans , all temperatures stay under control unless you are using it for heavy gaming etc.
The 32GB eMMC SSD is fast and with the 12.3" QHD display there is little more to demand here.
Processor: Intel Core m3-6Y30 upto 2.2Ghz
RAM: 4GB LPDDR3
Hard disk: 32GB eMMC
Graphics: Intel HD Graphics 515
Display: 12.3" QHD (2,400 x 1,600)
Pros –
Crisp and clear screen
Comes with a Stylus
Exceptionally light and portable
Cons –
No USB Type-A Port
Lag with stylus
Check Price : Amazon
---
3. ASUS Chromebook Flip C302CA-DH54
( Recommended For Software Engineers , Developers)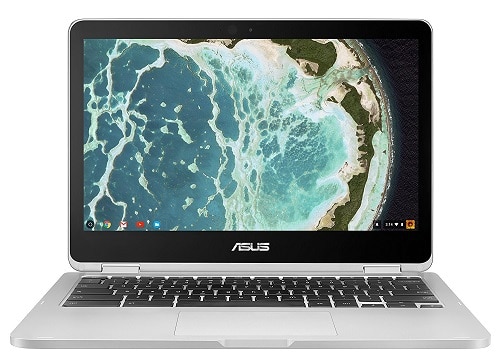 Asus Chromebook Flip C302 makes it to the third spot due to having identical features as that of the Samsung Pro with a compromise on screen to cut down cost and the amazing versatility this machine offers.
A solid built machine with sturdy parts that can handle you daily needs with easy and you can also install Linux OS in various forms with outstanding support from Github and opensource communities.
It's a perfect Chromebook for daily use and viewing HD movies and day to day images for comfortable viewing on the vivid full HD display.
Processor: Intel Core m3-6Y30 upto 2.2Ghz
RAM: 4GB LPDDR3
Hard disk: 32GB eMMC
Graphics: Intel HD Graphics 515
Display: 12.5" Full HD (1920 x 1080)
Pros –
Elegant design
Vivid display
Solid battery life
Backlit Keyboard
10-11 hrs batter backup.
Cons –
4Gb Ram Cap
Only 2 Usb Ports
Check Price : Amazon
---
4. Acer Chromebook 14
( Budget Pick : Good , but not perfect )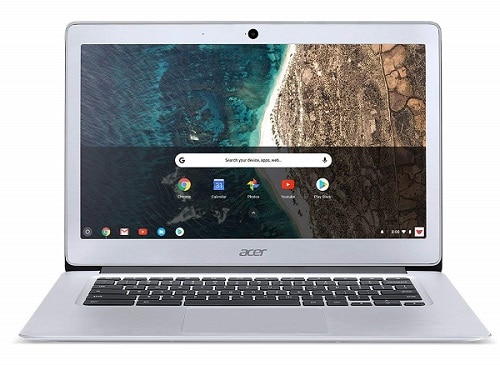 The reason this one is here is for the great price to performance ratio that we get on the Acer Chromebook 14.
Thin metal builed armed with 4 Gb RAM this Chromebook does exactly as advertised and much more thanks to its 14″ 1080p IPS full HD Screen.
Battery life is exceptionally high at over 11 hours on a single charge with day to day work like office and web browsing.
Processor: Intel Celeron N3160
RAM: 4GB LPDDR3
Hard disk: 32GB eMMC
Graphics: Intel GMA HD 3150
Display: 14" Full HD (1920 x 1080)
Pros –
Sturdy build quality
Well configured
Low priced
Cons –
Screen vividness is underwhelming at times
Non Touch
Check Price : Amazon
---
5. Acer R11 11.6″ Convertible
( Lightweight and User Friendly )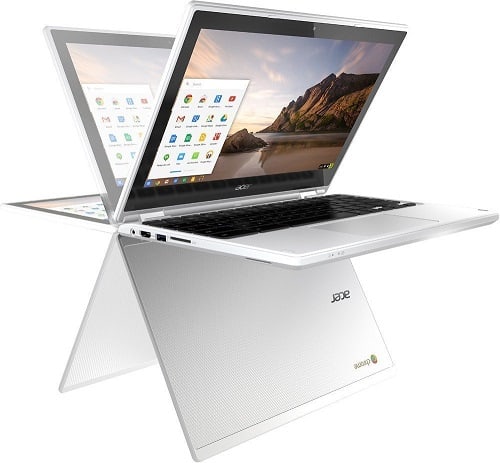 Another one from Acer and this time it's the R11 which happens to be a decent offering for those who value touch over full HD resolution!
The whole point of this model is to offer the power of an Intel Celeron N3060 processor and 4GB LPDDR3 RAM along with the ease of touch sensitivity by cutting down on cost through a vivid yet non HD screen which is not much of a problem since the 360° convertible is only 11.6" big!
Processor: Intel Celeron N3060
RAM: 4GB LPDDR3
Hard disk: 16GB eMMC
Graphics: Intel GMA HD 3150
Display: 11.6" (1366 x768)
Pros –
Touch screen
360° convertible
Very Light weight
Cons –
Check Price : Amazon
---
6. Acer Chromebook 15
( Love the big screen )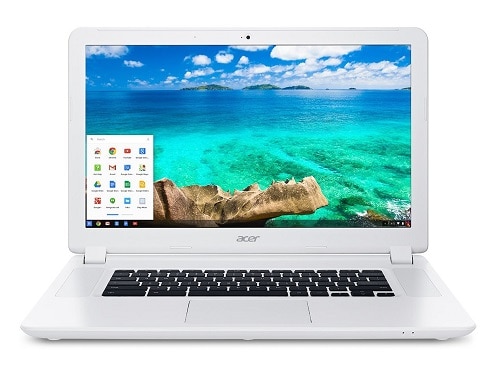 The successor to the Acer Chromebook 14 has finally come to India and it's a machine worth going for if you want a bigger screen that also happens to be matte and anti-glare to provide the best viewing angles possible along with pitch perfect color reproduction. Having the Intel 3205U makes it fast for daily use aswell as multimedia playback.
The tackpad and speakers have been greatly improved upon too but sadly there is only 16GB of onboard storage compared to the 32GB on the previous generation for a higher price point which can be an eye sore for a few users.
Processor: Intel Celeron 3205U
RAM: 4GB LPDDR3
Hard disk: 16GB eMMC
Graphics: Intel HD Graphics
Display: 15.6" (1920 x 1080)
Pros –
Matte Anti-Glare IPS Panel
Solid aluminum chassis
Comes with two USB Type-A ports
Cons –
Battery life can be an issue
Only 16GB onboard memory for the price
Check Price : Amazon
---
7. ASUS C101PA-DB02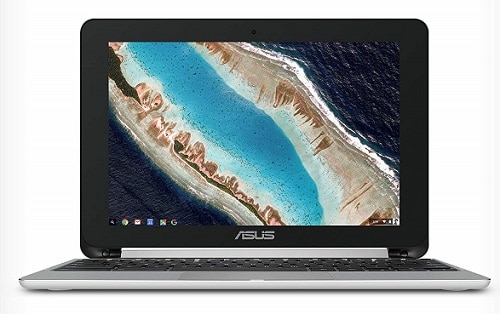 Asus has some really good Chromebooks in its arsenal and one of them is the C101PA-DB02 which is entirely different in terms of hardware specifications as well for a conventional convertible! The processor over here is the Rockchip RK3399 Quad-Core which is mainly a mobile CPU intended for compact devices such as tablets and cell phones making it highly optimized for Android ecosystem and Apps.
The RAM here is 4GB of LPDDR3 along with 16GB eMMC storage. Highly recommended if you want something mainly for viewing and not typing as the keyboards is quite small for adult hands such as mine or even yours, hopefully!
Processor: Rockchip RK3399 Quad-Core
RAM: 4GB LPDDR3
Hard disk: 16GB eMMC
Graphics: Intel HD Graphics
Display: 10.1" (1280 x 800)
Pros –
Very light and handy
Crisp display
Cons –
Keyboard is too cramped for adult hands
Check Price : Amazon
---
8. ASUS Chromebook Flip C213SA-YS02-S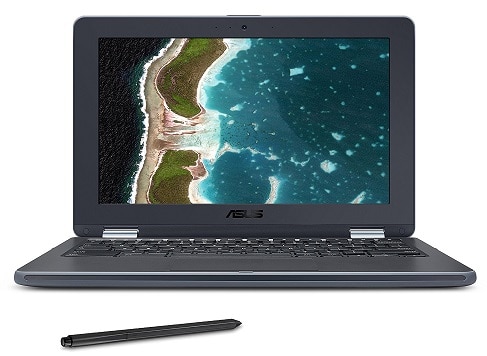 A Chromebook with a mouthful of a name coming in again from the house of Asus in form of the Flip C213SA-YS02-S which is powered by the Intel Celeron N3350 and a 4GB DDR4 RAM which is the first and only model to have this since even the top tier Chromebooks employ the LPDDR3 standards. Storage is generous at 32GB eMMC along with a 1386 x 788 screen which is touch and has a 360° swivel. To top all this up its water resistant making it perfect for a trip outdoors or for just a day on the beach or camping along the river side.
Processor: Intel Celeron N3350
RAM: 4GB DDR4
Hard disk: 32GB eMMC
Graphics: Intel HD Graphics 500
Display: 11.6" (1386 x 788)
Pros –
Solid build quality
360° swivel
DDR4 Memory
Water Resistant
Comes with a Stylus
Cons –
Check Price : Amazon
---
9. ASUS Premium Chromebook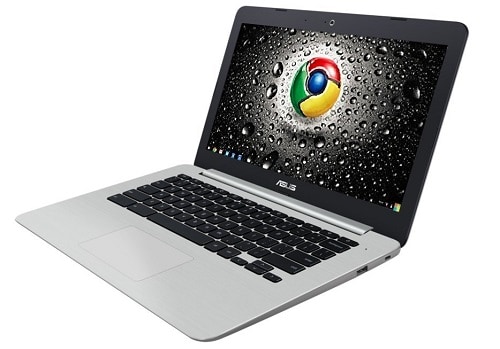 What do you get when you combine a tablet along with a netbook? It's simple you get the Asus Premium Chromebook which is powered by the Intel Celeron N3160 processor and 4GB LPDDR3 RAM along with 32 eMMC storage to handle all the office work you have and store all the day to day multimedia along with family vacation photographs you need to store locally especially with its full HD 13.3" display.
Processor: Intel Celeron N3160
RAM: 4GB DDR4
Hard disk: 32GB eMMC
Graphics: Intel HD Graphics 400
Display: 13.3" (1920×1080)
Pros –
Full HD display
Sleek design
Well laid out keyboard
Vivid display
Cons –
Non-touch screen
Non-convertible
Check Price : Amazon
---
10. Samsung Chromebook 3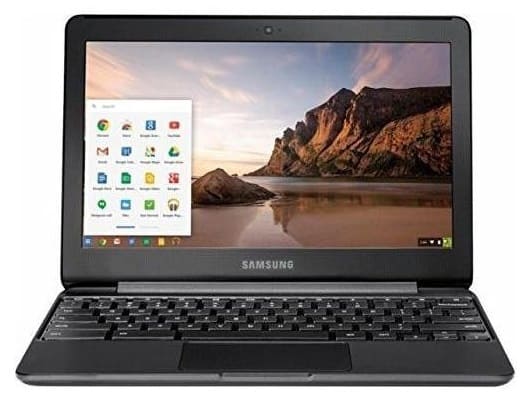 Finally we have one from Samsung here in form of the Chromebook 3 which happens to be the entry level model meant for those who just want a substitute for their tablet and bulky laptop for day to day work on the go with great battery life.
The machine has Intel Celeron N3060 under the cover with 4GB LPDDR3 of RAM and 32GB eMMC storage to handle all the processing needed for office and multimedia playback and storage. It has a 11.6" widescreen display at 1366 x 768 which is great for viewing slides and spreadsheets.
Processor: Intel Celeron N3060
RAM: 4GB DDR4
Hard disk: 32GB eMMC
Graphics: Intel HD Graphics 500
Display: 11.6" (1366 x 768)
Pros –
Economically priced
Light weight
Well laid out keyboard and trackpad
Cons –
Non-touch screen
Non-convertible
Check Price : Amazon
---
So this is it guys, the list for the Top 10 Chromebooks that you can buy in India today.
I have tried my best to include every model that will suit anyone's and everyone's needs who is planning to go the Chromebook way in the first place, still if you think I've missed out on anything or you have any suggestions then feel free to leave down a comment.
More Laptops :
1) Top 10 Best Gaming Laptops Under Rs 70,000
2) Best Gaming Laptops Under Rs 90,000
3) Top 10 Best Gaming Laptops Under Rs.1,20,000