While our homes becoming smarter with every passing day, our Wi-Fi network hasn't advanced so much at a similar pace. The archaic routers and extenders installed in our homes are not only cumbersome to use but they also don't make optimum utilisation of your internet connection. What you need is the next generation of routers, popularly known as Wi-Fi mesh system to get a better coverage in your house and have a seamless experience.
What is a Home Wi-Fi Mesh System?
Many of us living in comparatively larger homes at some point have experienced a drop in Wi-Fi network at certain corners of the house, which are generally called dead spots. To combat this, a Wi-Fi mesh network uses multiple routers to cover your entire house with adequate Wi-Fi signals to provide you with a seamless connectivity. The mesh network is a modern advancement in the Wi-Fi space and is meant to replace your ageing existing router.
These smart Wi-Fi routers are designed to constantly talk to each other ensuring that you are always connected to the nearest node.
The mesh system will keep track of your movement and if the signal from the current node decreases, you will be seamlessly switched to another node that is now nearer, without you even noticing the change. When compared to traditional solutions, a particular router will stay connected to your device until the network completely goes down to zero, thus worsening your experience.
Top 10 Best Home Wi-Fi Mesh System
1. Netgear Orbi RBK50-100INS Home Wi-Fi Mesh System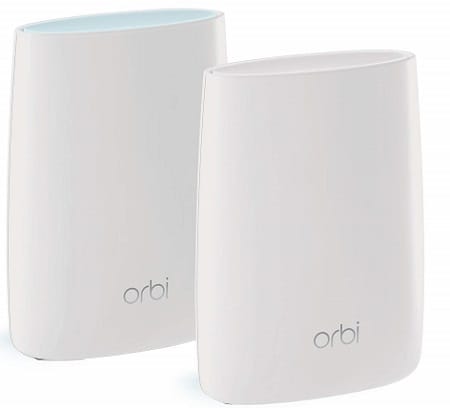 1) When it comes with Wi-Fi routers, there cannot be a better brand than Netgear that is known world-over for its best-in-class products, and its Orbi mesh system topped this list too.
2) Designed to work with virtually any ISP, this system is compatible with most Indian ISPs so you can get it with confidence.
3) This model comes with one router and a satellite unit for covering up to 350 sq. metres of area.
4) They come with an Orbi companion app available on major platforms for controlling it and you don't need any special account to set the system up.
5) It is compatible with Alexa smart speakers for being controlled with just your voice.
6) It supports tri-band for an improved coverage and can create a secure and separate guest network.
Best Buy : Amazon 
---
2. Tenda Nova MW3 Home Wi-Fi Mesh System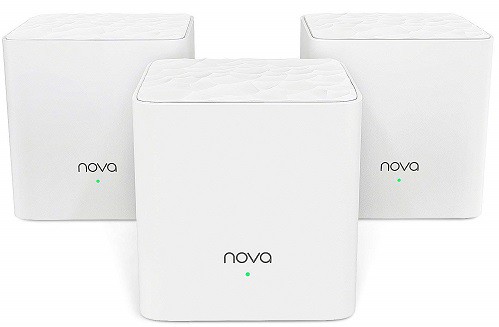 1) Another brand working in this space is Tenda which offers its Nova range of mesh routers that not only work great but are also a little easier on your pocket.
2) This model comes with one main router with two satellite units for covering a space of 3,500 sq. Feet.
Also Read : 10 Best WiFi Range Extenders Repeaters
3) Any time you feel the need to extend the network coverage, all you need to do is add another satellite unit and you'd be good to go.
4) It can be controlled both from a companion app and a website which looks much more modern.
5) With widespread mesh routers, you can connect up to 50 devices at once and none of them will face any buffering.
6) It supports a dual-band Wi-Fi for optimal coverage and supports up to 867Mbps of speeds on the 5GHz frequency band.
Best Buy : Amazon 
---
3. D-Link COVR-C1202 Home Wi-Fi Mesh System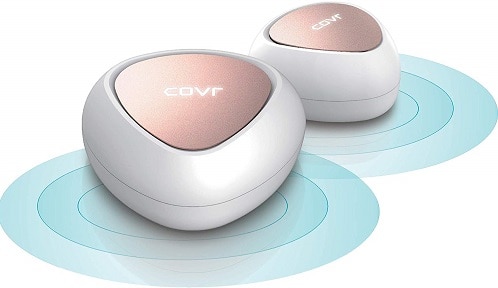 1) These little routers from D-Link not only look aesthetically pleasing but also provide much better coverage in your house than traditional routers.
2) The company has made use of MIMO technology for an improved Wi-Fi coverage and offer higher internet speed throughout your house.
3) This model comes with two units with each having a pair of gigabit ethernet LAN ports.
Also Read : 10 Best Wi-Fi Routers Under Rs. 1,000
4) Using the modern apps and web interface, you can set this mesh system up without any hassle and monitoring is also as easy.
5) It comes with a single-button Wi-Fi protection for having a safe surfing all the time.
6) With support for dual-band Wi-Fi, you will get better coverage and speed, while it has an auto-configuration feature built in.
Best Buy : Amazon
---
4. Linksys WHW0102 Velop AC1300 Home Wi-Fi Mesh System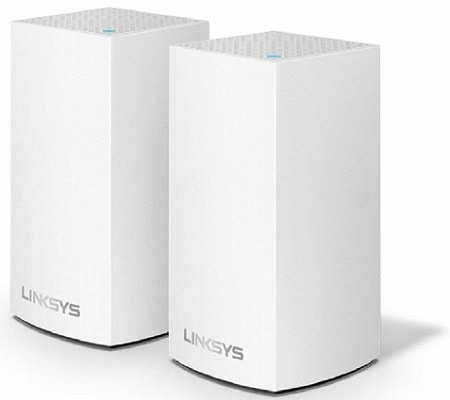 1) Now available in India, Linksys offers one of the best mesh systems you can buy locally.
2) The company has made it to work with all existing ISPs and it can work along with the modem supplied by your ISP.
3) Coming with a pair of nodes – one router and one satellite unit – it is capable of covering an area of 3,000 sq. feet across multiple stories.
4) To set this mesh system up, you need just five minutes with its quick setup process.
5) Under its smart interface, you can also set up parental controls from the router itself and create a separate guest network.
6) On its dual-band network, you can expect speeds up to 867Mbps, depending on your internet connection.
Best Buy : Amazon
---
5. EWOKIT Home Wi-Fi Mesh System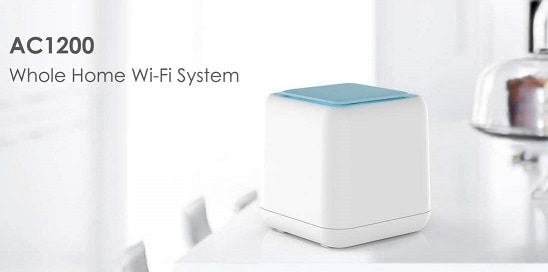 1) Coming with a set of three routers, this Wi-Fi mesh system from EWOKIT is able to cover an area of up to 6,000 sq. feet, which is just fantastic and much better than comparable offerings.
2) This system supports the best-in-class gigabit connection with speeds up to 1,200Mbps over its dual-band network that uses the latest Wi-Fi standards.
3) Enabling the guest network will seamlessly give access to your friends without having to share the password many times.
4) Each node in this system uses beamforming technology to provide the best signal to your connected device when you're moving.
5) The company provides an elegant solution to set this mesh system up using an intuitive interface.
6) Its design has been made to be non-intrusive in your home's décor.
Best Buy : Amazon
---
6. Google Wifi Home Wi-Fi Mesh System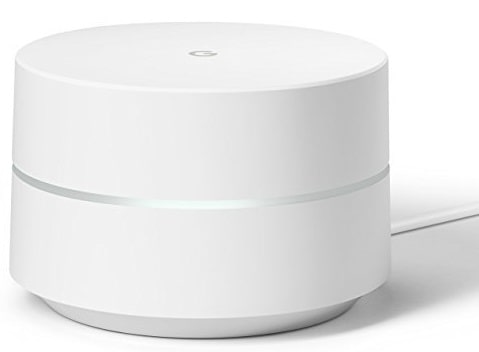 1) Which mesh system can be better than the one offered by the largest internet company itself!
2) Google Wifi is one of the most advanced Wi-Fi mesh systems available globally and it can be purchased in India quite easily.
3) This particular model includes a single router that is generally ideal for a house of up to 1,500 sq. Feet. Being a Google product, it is compatible with Google Home smart speakers.
Also Read : 10 Best Earphones Under Rs 500
4) You can always additional node units to make it a complete mesh system in larger houses and a setup of three can cover an area of over 4,500 sq. Feet.
5) Its strongest point is its companion app that is significantly more powerful and feature-rich that allows you to prioritize individual devices or restrict your children from overusing their phones.
Best Buy : Amazon
---
7. Asus Lyra AC1750 Home Wi-Fi Mesh System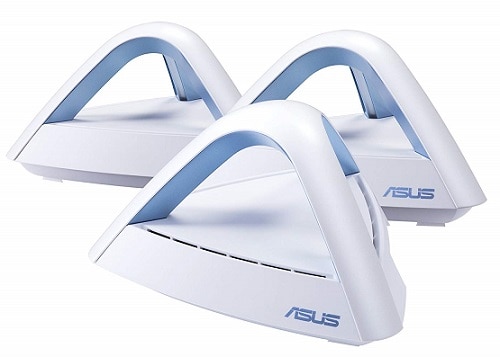 1) One of the more premium offerings in this list, the Asus Lyra mesh system is one of the most popular ones around the world thanks to its advanced features and active brand support.
2) For connectivity with smart speakers, it is compatible with Amazon Alexa.
3) Asus has included a free lifetime subscription for protection from all types of malicious content on the internet.
4) For setting up and managing it, you don't necessarily need a PC, all you need is your phone with its companion app installed.
5) Its unique pyramid-shaped design allows for better signal transmission ensuring a much wider coverage.
6) This pack has three nodes included which should be enough for most large multi-storied homes.
Best Buy : Amazon
---
8. TP-Link Deco M5 Home Wi-Fi Mesh System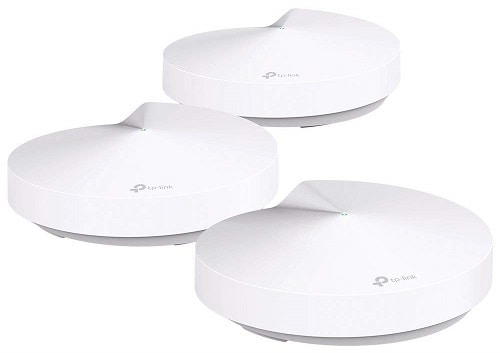 1) TP-Link Deco M5 is yet another mesh system model from the leader in the router space that is also one of the most affordable one from them.
2) This pack will have three nodes that are designed to cover a large house of up to 5,500 sq. feet and are designed to connect more than 100 devices at once.
Also Read : 10 Best Wi-Fi Routers Under Rs. 1,000
3) This is a boon for those with several smart IoT devices installed.
4) They come with a compact disc-like design that can fit anywhere you like and it will relay Wi-Fi signals in every corner of your home.
5) For their setup, you just need to follow a couple of steps as instructed in the Deco app.
6) A free 3-year subscription to an antivirus is also included to keep your devices safe from online threats.
Best Buy : Amazon
---
9. AC130 Home Wi-Fi Mesh System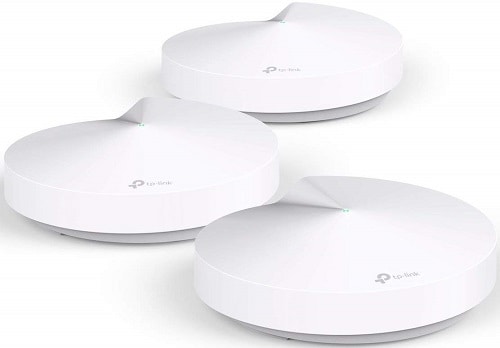 1) Using smart Wi-Fi routers shouldn't be limited to people with large homes as the ones with an area of up to 1,500 sq. feet can install a single router to have your home covered.
2) This model from TP-Link is available in a single pack and is feature-packed.
3) Included with the same threat protection as the previous one, you can experience a safer internet browsing.
4) This mesh system is designed for smart homes and is capable of connecting with multiple devices at a time.
Best Buy : Amazon
---
10. Zyxel AC3000 Home Wi-Fi Mesh System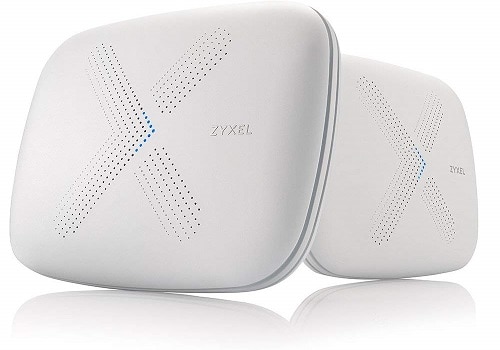 1) These thin and light mesh routers from Zyxel come with four Ethernet LAN ports along with a USB port allowing you to connect a larger number of devices than any other similar product.
2) This pack includes a pair of routers for being placed in houses with two stories for a seamless coverage.
Also Read : 10 Best WiFi Range Extenders Repeaters
3) With the inclusion of tri-band network, you should expect a much stronger coverage with faster internet speeds even in dead zones.
4) The company's app is available for both Android and iOS devices and all it takes is a few minutes to set this thing up.
5) You can easily send voice commands through Amazon Alexa.
Best Buy : Amazon
---
Why invest in a Wi-Fi Mesh System?
There is not one but several reasons why one should invest in a home Wi-Fi system, especially those living in larger homes with multiple floors. A mesh network will ensure that Wi-Fi signal reaches every corner of your house without you having to endlessly hunt for it.
Ideal for Smart IoT Devices
All the modern smart home devices need to be connected to a single Wi-Fi network – or SSID – in order to connect with each other. Conventional router-and-extender setup generally creates a separate SSID for each node, making it pointless for IoT devices.
Mesh routers, on the other hand, share a single SSID to create a large Wi-Fi blanket to cover your entire house despite depending on multiple nodes.
Convenient Network Management
Traditional routers usually have a cluttered user interface that is not only archaic looking but also isn't at all user-friendly. Contrary to that, the smart mesh networks come with an intuitive user interface both on app and website that is mostly automated leaving quite little for being handled on your part.
Plus, all the nodes can be controlled from a single panel, which is way convenient when compared to multiple interfaces that come along with all the routers and repeaters from different brands.
Seamless Handoff
People with many repeaters placed across their house would know how cumbersome the process of switching between networks is, especially since it has to be done manually.
A Wi-Fi mesh system eliminates any need for manual intervention as they are designed to smartly move each of your connected devices to the nearest node where the signal is the strongest. This way, you don't need to wait for the signal from the current repeaters to drop to zero before your device finds another node.
Interconnectivity for a Wider Coverage
Being smart devices, each node in the Wi-Fi mesh can communicate with each other to provide you with the best possible network coverage, especially in the identified dead zones.
Each of the conventional range extenders needs to be connected to the main router to relay signal without the knowledge of other extenders present in your house. The mesh nodes, on the other hand, can connect with the nearest node without having to be near the main router.