Looking for the best wireless headphone under Rs. 2000 ?
Search No More !!
Ever since the first news of the headphone jack being removed from the iPhone was rumored, we all had started to look for alternatives, at least for that fleeting moment of time.
And voila! The rumours came true, so did follow the trend of eliminating our beloved headphone jack from some of the top notch smartphones.
On that note on searching for alternate 'fuel' for your ears, we have these amazingly fine top 10 wireless headphones for you. Go on, check them out!
Best Wireless Headphones Under INR 2000 in India
---
10) Zebronics Raga Stereo Wireless Headphones
(🌟🌟🌟)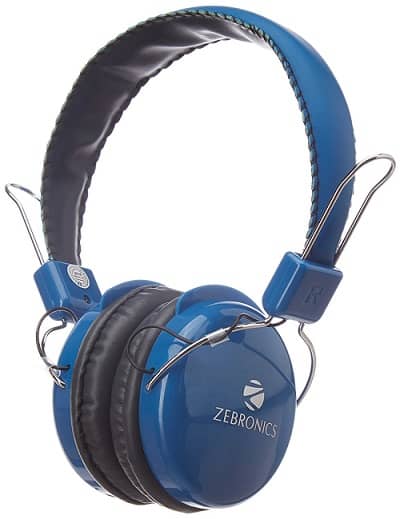 1) The iconic Indian company whose logo might have been spotted by many of you folks on the mouse!
2) Yes that same company has designed a set of Bluetooth over-the-ear headphones available in some of the most attractive colours.
3) And guess what, they are actually awesome!
Also Read : 11 Best Wireless Earphones Under Rs. 1000
4) The premium looking headband design and a heavy impedance of 32Ω these headphones pump an ample proportion of bass to keep your head moving with the rhythm.
5) The only flaw here is that you shall have to plug the USB charging cable in your laptop and that will take a bit more time than usual for charging. Else, it's a green light from us!
Buy Now From : Amazon
---
9) JBJ Solo S460
(🌟🌟)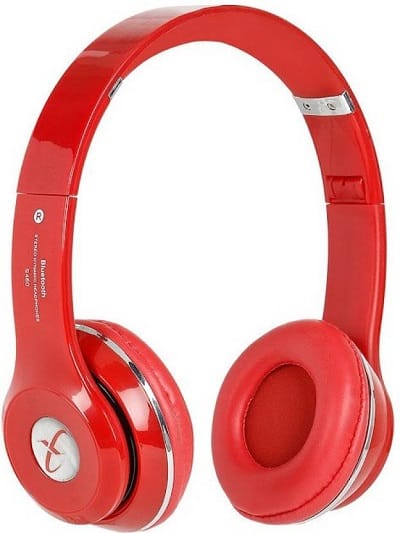 1) Firstly, it is JBJ and not JBL; awkward as the name might sound, the actual name of the company is Head Kik which is based in Delhi.
2) The headbands and the earcups are a perfect fit even for prolonged listening hours.
3) And what's extra, is that there is an SD card slot plus an FM radio transmitter built in.
Also Read : Bluetooth Earphones Under 2000 in India
4) So basically it would work as the source and the output as an alternate option when not connected to any external input device.
5) Sounds a bit orthodox-ish and old right? But then again those old features existed for a reason right?
6) And these headphones do their job just as fine when it comes to gaming.
7) All in all, if you would like to experiment with something different, this is your pick.
Buy Now From : Amazon
---
8) Envent BoomBud ET-BTHD001-BK
With Mic
(🌟🌟🌟)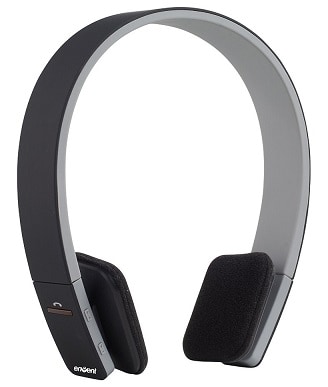 1) Stylish, compact and elegant are almost enough to describe these headphones.
2) An extended standby time of 200 hrs and a continuous 10 hr time of music playback, this is one of the most long lasting battery life among the various Bluetooth headsets.
Also Read : 10 Best Earphones Under Rs. 1000 in India
3) A mammoth driver unit of 40mmand a plethora of control buttons including the power on/off key, volume control and play/pause buttons
4) You don't need anything else when you have this feature packed piece of design right by your side within a 10m radius to the source device.
Buy Now From : Amazon
---
7) iBall Pulse BT4 Wireless Bluetooth Headset
with Mic
(🌟🌟🌟)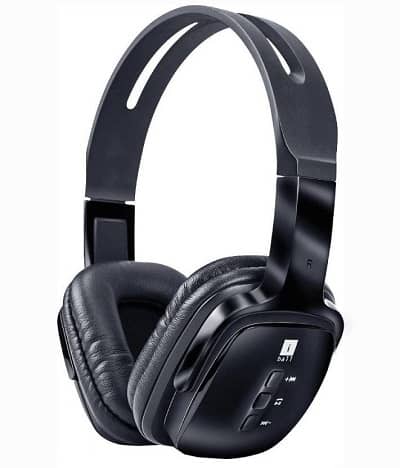 1) The market segmentation of IBall has been on its peak lately especially in audio accessories compatible with PC and smartphones.
2) The Pulse wireless headphones have a very aesthetic design with rectangular shaped earcups unlike the circular ones in most of the over-the-ear headphones.
3) The finish and the placement of the music control buttons is just as perfect.
Also Read : Best Earphones Under Rs. 2000
4) In a nutshell if you are looking for a multi-purpose audio device with a high standby time of upto 200 hrs ranging from listening music to playing games to video calling
5) These iBall Pulse headphones just serve the purpose. Or in other words – Perfectly Average!
Buy Now From : Amazon
---
6) Potronics Muffs Xtreme
(🌟🌟🌟🌟)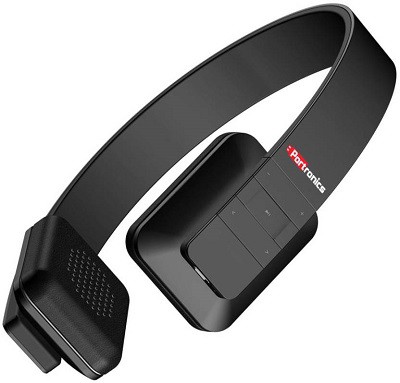 1) Potronics muffs XT can be inferred to as a modified and a little bit compact version of the iBall Pulse headphones.
2) Subtract the extra padding and cushions from the iBall headset and the resultant will be Potronics Muffs.
3) But they made sure that there are no compromises in the audio experience.
4) In fact there is a set of dedicated music control keys which include play/pause, volume rockers and previous/next.
5) This means that you can literally groove to your favourite tunes without having to touch your phone every time.
6) The Bluetooth 4.1 facilitates an automatic reconnection feature for the already paired devices and is also compatible with the devices supporting lower Bluetooth versions.
7) You wouldn't want to miss out this spectacular product at such a price range.
Buy Now From : Amazon
---
5) Boat Rockerz 250 With Mic
(🌟🌟🌟🌟🌟)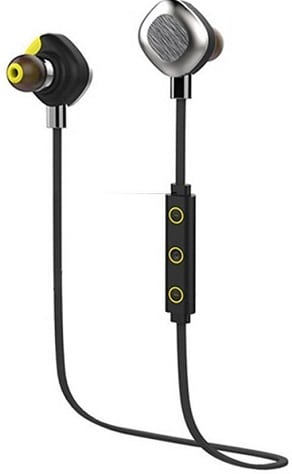 1) Pumping out a promising sound from within the Boat Rockerz 250 are one of the best wireless IEMs that could be bought within our pre specified price range.
2) The design is really ergonomic and adaptive, as well as the materials covering the outer earpiece are of a premium build.
3) Not just the design the audio output id quite decent with a fairly good amount of noise isolation thanks to those amazing earpiece design!
4) For the sake of trying something experimental this one is a definite go from us.
Buy Now From : Amazon
---
4) Mi Super Bass Wireless Headphones
(🌟🌟🌟🌟🌟)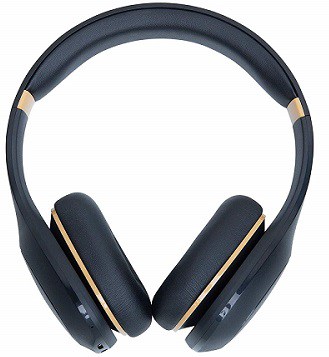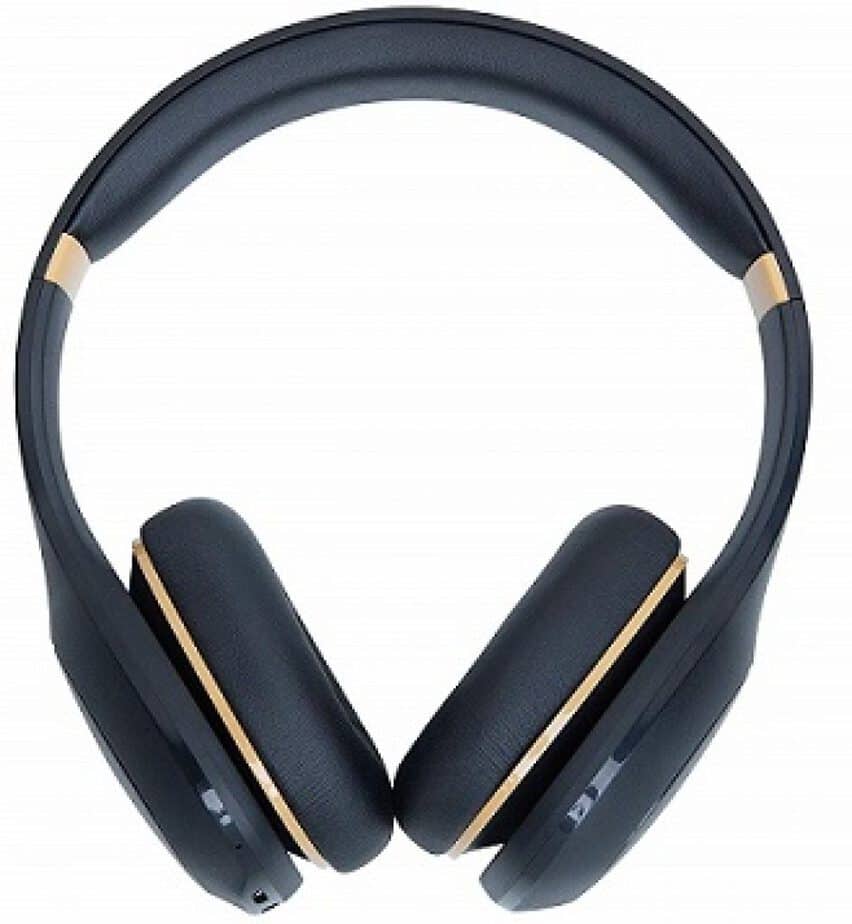 ---
1) This is the latest offering by Xiaomi featuring 40 mm drivers for punchy bass and dynamic sound.
2) You can use these as both wired and wireless , this feature is great in case your headphone battery is low. The connecting cable is included in box.
3) The design is amazing and pretty lightweight. Built material is mostly plastic , they might not feel premium to you but are pretty comfortable.
Also Read : 10 Best Earphones Under Rs. 5,000
4) 20 hours of battery life claimed by xiaomi , this is pretty good.
5) One more amazing feature that sets it apart from competition is the built in voice assistant. You can use it to get interactive with your headphone , control music and take important calls.
6) If you are an Mi fan then go for this awesome bluetooth headphone.
Check Cheapest Price : Amazon
---
3) Leaf Bass Wireless Headphones with Mic
(🌟🌟🌟🌟🌟)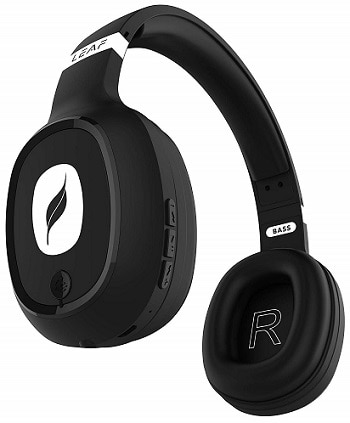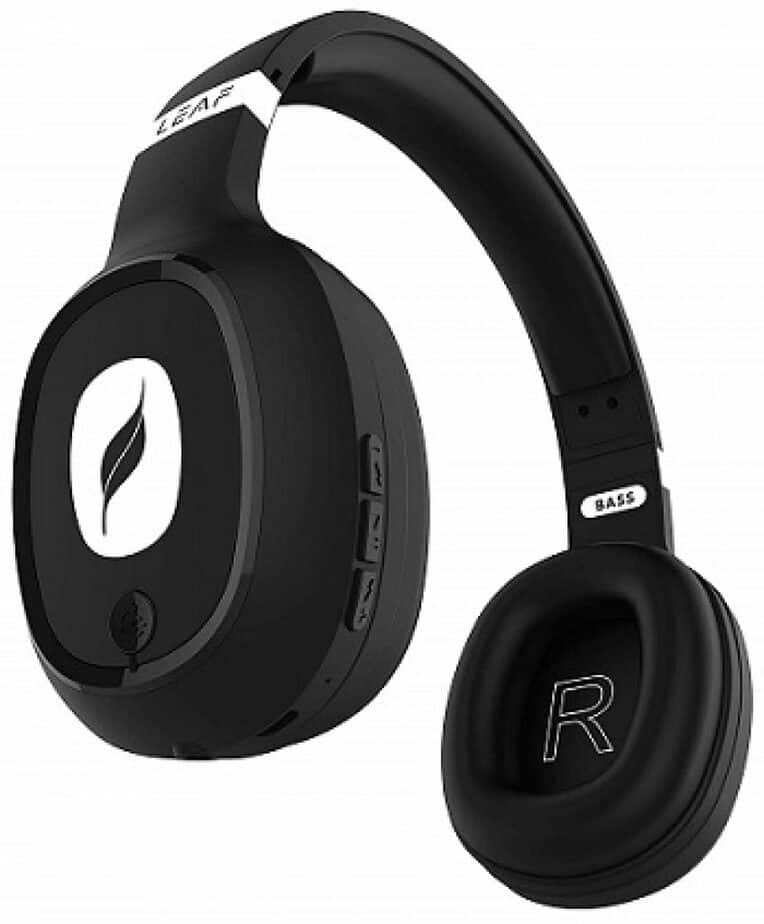 1) So many of you might think of the Leaf Bass over the ear headphones as a wild card entry into the top 10 list.
2) That's because the product totally deserves it.
3) A combo of heavy driver unit of 40mm 32 Ohm impedance and the ultra-soft cushion earcups make the bass literally boom out of the headset.
Also Read : Best Over-Ear Headphones Under Rs 2,000
4) Compatible with smartphones and tablets of all platforms the Leaf Bass provide a long lasting 10 hour listening time in a single charge, which is pretty amazing considering the large driver unit size.
5) Not to mention the inline microphone along with the customary utilities buttons for music and answering calls. HIGHLY RECOMMENDED!
Buy Now From : Amazon
---
2) Boat Rockerz 400
(🌟🌟🌟🌟🌟)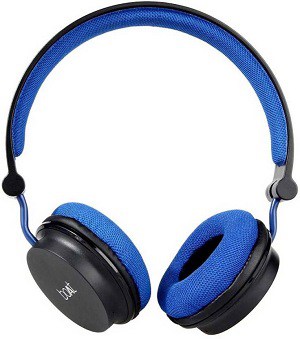 1) And here we go…One of the most anticipated and admired wireless headphones over the internet are the Boat rockerz 400. And why not?
2) Flexible headbands and padded earcups, wired as well as wireless connectivity, hands free call answer, volume control keys and passive noise cancellation…this is such a massive powerhouse of features.
3) No wonder why this is one of the best-selling budget Bluetooth headphones ruling the market. DEFINITELY RECOMMENDED.
Buy Now From : Amazon
---
1) Infinity (JBL) Glide 500 Wireless Headphone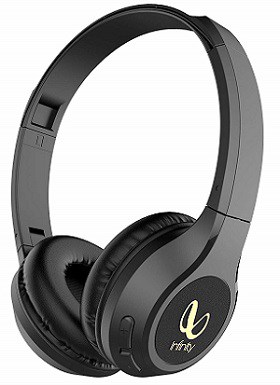 1) Made by a company like Harman , which is known for making brands like Harman Kardon , AKG , JBL. These headphones have got instant recognition all over the headphone market.
2) These are said to offer deep bass and precise notes.
3) One latest feature is dual EQ , that is you can control the level of bass for normal or deep. Just press volume up and down button together.
4) Comes with voice assistant feature – Google Assistant and Siri , which is a major enhancement for budget headphones.
5) The headphones are foldable , which is good for portability. Ear cups are soft and well cushioned for your comfort.
---
Also Read:
More In Ear Headphones
More Over Ear Earphones
Please do comment below to add your suggestions and feedback.