Some brands offer an average headset for a ridiculous amount of money, just because their name allows them to. We want to get the best deal possible when it comes to affordability, but don't want to neglect the quality either, so buying a perfect pair of headphones usually demands a thorough research.
This time, we thought in advance and made the research for you. We bring you top 10 over-ear headphones for those who don't want to set aside too much money, but nevertheless, want the best out of it.
Best Over-Ear Headphones Under Rs 2000 in India
1 OneOdio Over-Ear
(With Mic , Wired , Best Value For Money)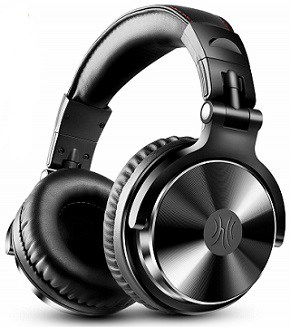 OneOdio has taken the headphone world by storm for budget headphones , this model from OneOdio has become one of the most preferred headphone for listeners. These are definitely the ones that I would buy for myself.
1) You will be able to enjoy clear bass and vocals , thanks to the 50mm Neodymium Drivers in these headphones.
2) These are one of the most comfortable headphones in the list , as these are over ear and few models below are on ear.
3) The sound signature is strong here , although these are not purely bass driven. Using the equalizer will help a lot to change music to your taste.
4) These have inbuilt mic , the cables are detachable. Ticking all the right boxes there. Can get a bit sweaty after long hour use.
I will say overall these are good value for money.
Check Cheapest Price : Amazon
---
2 Sony MDR-XB450AP
(With Mic , Wired)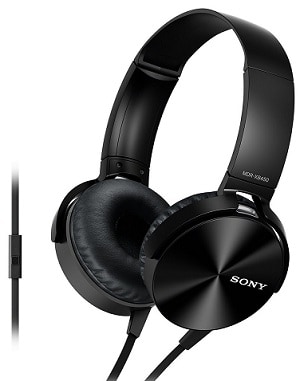 1) Sony MDR-XB450 foldable headphones come with a powerful bass combined with the convenience of a smartphone.
2) With two 30mm drivers and a Bass Booster feature, these headphones provide great sound without much effort.
3) There's also remote and a microphone on the cable for better music and call control.
4) They give a deep and clear sound. An extended range of low frequencies allows a truly impressive reproduction of percussion, low and extremely low tones. But not every song demands a strong bass, so it can be overwhelming at times.
Also Read : Best Earphones Under Rs. 5,000 in India
5) Bass Booster boosts low frequencies using a specially designed transmission line, and improved attachment between the driver unit and the ears prevents sound dissipation.
6) Extremely comfortable ear pads provide comprehensive comfort and improved acoustic insulation.
7) Some users have reported problems with adjusting the headband. The buttons seem a bit fragile too. Another fault is that headphone customization can only be done through an Android app.
Check Cheapest Price : Amazon
---
3 boAt Rockerz 400
(With Mic , Bluetooth)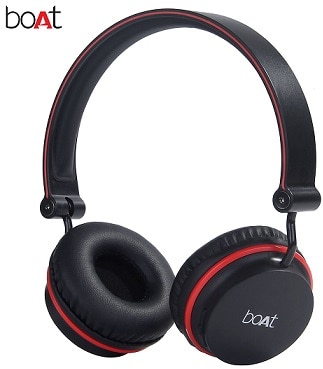 1) boAt Super Bass Rockerz 400 provides a super bass and HD sound clarity. It's a wireless headset, with the operation range of 10 meters, that's compatible with all mobiles, laptops, and tablets.
2) The battery is long-lasting and you won't have any problem using them for extended periods of time.
3) They feel extremely lightweight. The design looks nice, with the outer body made out of plastic and a soft, leather ear cups.
4) The headband is adjustable and also padded for more comfort. The ear cups can be rotated and folded.
Also Read : 10 Best Earphones Under Rs. 1000
5) The sound quality is great, considering the price. You will be satisfied with the bass. The mids and highs are also ok, with the right amount of audio output.
6) As almost everything has it's cons, this headset has them too. Sound quality over AUX is not as good as Bluetooth. Voice quality over calls isn't satisfactory.
Check Latest Price : Amazon
---
4 Philips SHL4805RG/00
(With Mic, Wired)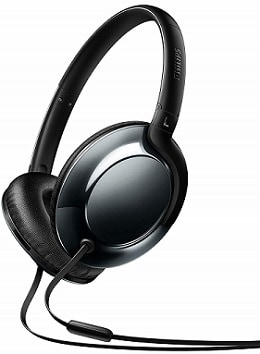 1)Introducing the Philips SHL4805RG/00 Flite Everlite headphones – simplicity meets sophisticated metallic finishing.
2) Designed for clear sound and easy day-to-day use, they can be compact fold when needed.
3) These headphones are extremely lightweight with a slim design. Soft ear pads provide comfort for many hours of usage. The thin design of headband and oval ear cups create an impressive silky-smooth shape.
Also Read : Best Wireless Earphones Under Rs. 1000
4) The 32 mm driver units reproduce clear and comprehensible sound, with deep and rich bass. You can use the simple remote control to play/pause songs and answer calls with a press of a button.
5) On the bad side, the noise-cancellation is moderate, so you can still hear ambient noise while wearing it. Overall, this headset is one of the best choices for less than Rs. 2000.
Check Latest Price : Amazon | Flipkart
---
5 ATH-S100BK
(No Mic , Wired)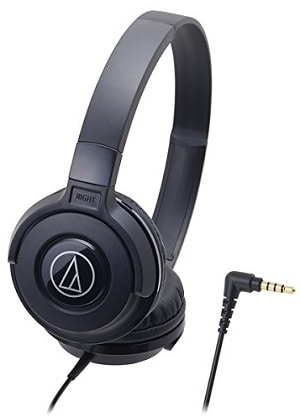 1)Audio-Technica presents the ATH-S100BK headphones for users who like to enjoy the smooth sound. Their lightweight compact design provides listening comfort for many hours.
2) The build quality is solid. They are stretchable, so no matter the head size, these headphones will fit you well. The headband is expandable and the ear cups rotatable, as well.
3) The soft padding takes care of cushioning, but some users may start feeling as if the headphones are pressing too hard on the ears.
4) As for the sound, it's clear and solid, although ATH-S100BK doesn't distinguish between different low frequencies.
5) In noisy places, a 50% volume is more than adequate to block the ambient sound. Also, the sound quality depends on the device you use for music.
Check Latest Price : Amazon
---
6 SteelSeries Siberia P100
(With Mic, Wired)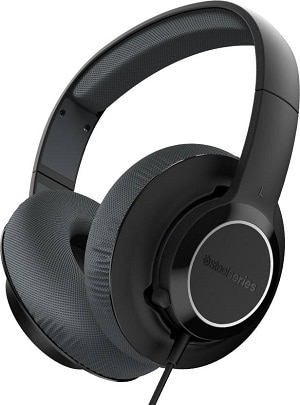 1) SteelSeries Siberia P100 is a headset with built-in speakers to provide natural sound. It contains a universal 3.5mm connector compatible with Dualshock 4, mobile devices, PC, Mac and other platforms.
2) Comfortable headband and over-ear design allow you to play favorite games for many hours. The ear pads are designed to provide comfort when wearing for long periods.
10 Best Earphones Under Rs 500
3) Contains a high-quality microphone integrated into the left ear cup as well as a button for turning off the microphone when using on mobile devices.
4) Since the microphone is omnidirectional, you might have to boost its sensitivity for you to be heard by others while gaming or while on a call. Also, some users have reported high sound leaking, so much that it can be heard by others.
Check Latest Price : Amazon
---
7 JBL T450
(With Mic, Wired)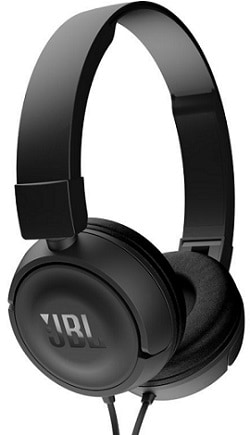 1)New on-ear headphones from JBL, with affordable price and 32mm drivers for high-quality sound with a powerful bass.
2) The JBL T450 is specially designed for modern portable devices and has a lightweight and comfortable design with folding mechanism, flat-resistant cables, and a built-in universal microphone for calls.
Best Earphones Under Rs. 2000 in India
3) With a lightweight design, they have a rotating ear cups and folding mechanism for easier carrying. Their universal microphone on the cable allows call and music control with one button.
4) One of the downsides of these headphones that they have no headband padding at all, which reduces the comfort.
5) The sound quality is pretty decent for the price. Mids and lows sound great, the vocals are clear. The downside is the noise-cancellation, which is not that good, but you can't expect them to be perfect.
Check Latest Price : Amazon
---
8 Motorola Pulse 3
(With Mic, Wired)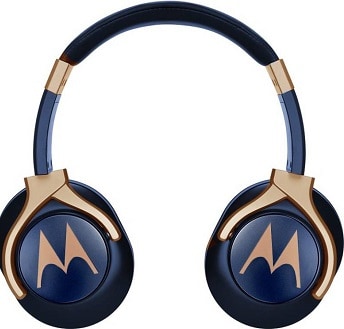 1)Motorola Pulse 3 Max, an over-head budget headphones for those who want to get the best out of a low price. It comes with 3.5 mm gold-plated jack, compatible with all sorts of different devices.
2) This headset is entirely made of plastic, that's why it can easily break if it falls from 6-7 feet height. The ear cups are quite adjustable and can be rotated.
3) The cushioning on the ear cups is really soft and feels comfortable. The headband includes leather padding too.
Best Earphones Under Rs. 2000 in India
4) As for the sound, the mids are pretty much accurate, but the lows and highs struggle quite a bit.
5) At high volumes, the audio tends to get muddy and unclear. The bass is just decent, not so powerful, but it's there when needed.
Check Latest Price : Amazon
---
9 Dragon War G-HS-002
(With Mic, Wired)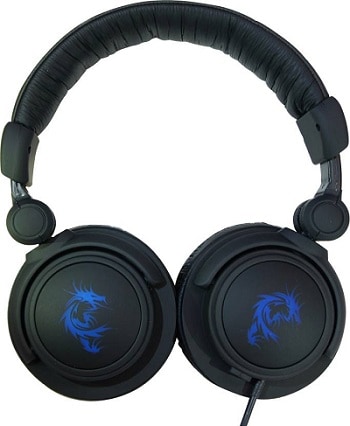 1) Dragon War G-HS-002 is a budget gaming headset with a beautiful design. It contains a noise-cancelling microphone for an improved gaming experience. It has a USB plug, which some people might say to be a con.
2) The build quality is strong, it looks like a premium gaming headset. The plastic build doesn't look cheap. It has a blue lighting effect which makes them look awesome.
Bluetooth Over-Ear Headphones Under Rs. 3000
3) The headband is adjustable and the ear cups rotatable, both cushioned properly for more comfort. The downside is that they are a bit too tight. The mic is flexible and detachable.
4) The sound quality is good, especially the bass since the low frequencies are important for gaming.
Check Latest Price : Amazon
---
10 Kotion Each B3506
(With Mic , Bluetooth)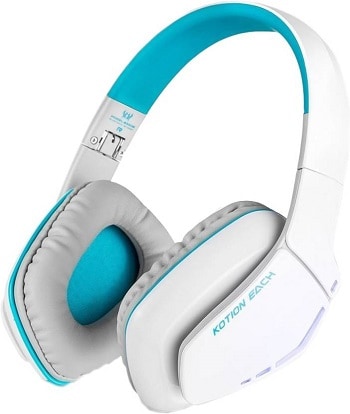 1)Kotion Each B3506 is yet another gaming headset. Even though it is best used while gaming, you can still get solid audio for music. It has a 3.5mm headphone jack.
2) These headphones have a well-thought design, they fit perfectly over ears, with nice, soft cushioning.
3) They are foldable with adjustable straps. Big in size hence a little difficult to carry in a backpack.
Bluetooth Earphones Under Rs. 1000
4) After battery discharge, they can still work as a wired headset. The downside is that headband isn't padded, it's rather made of rubber, so it can become uncomfortable wearing them for a long time.
5) The sound quality is solid, the bass is strong and very clear. High notes are absolutely great, but treble seems kind of weak. Overall, it's definitely good value for money.
Check Latest Price : Amazon
---
Other Competition
Portronics POR-645
(With Mic , Bluetooth)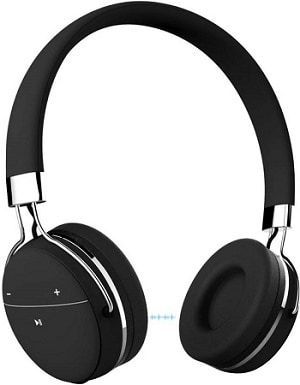 1)POR-645 Muffs Pro uses the latest Bluetooth 4.1 which works much better with 4G than Bluetooth 4.0 does. With a 3.5 mm jack, it's compatible with smartphones and laptops.
2) Contains a built-in rechargeable battery, which provides more than 10 hours of listening experience. Features noise reduction and echo-cancellation.
3) Wireless range up to 10 meters allows you to be in motion and stay connected to your music and calls.
​​​​​In Ear (IEM) Headphones Under Rs.1500
4) The build is fairly durable and comfortable. A tiny downside is that they need to be adjusted with 2 hands as they are a little tight. The leather-covered earpads tend to get warm after many hours of listening.
5) The sound quality is very balanced. The bass is a little bit heavy. This happens only at higher volumes, but at normal volumes, the audio is sound and clear, with even distribution.
Check Latest Price : Amazon
---
Also Read:
1) Wireless Bluetooth Over-Ear Headphones Under Rs. 3000
2) Top 10 Best Wireless Bluetooth Earphones Under Rs. 2500
3) Best Budget Wireless Soundbars For 2018
4) Top 10 Best Gaming Keyboards Around Rs. 2000