Searching For The Best Wireless Bluetooth Headphones Under Rs. 3000 ?
As we go higher with price, the overall quality improves. The sound becomes clearer, the bass becomes stronger and richer, different frequencies sound more beautiful and don't blend in.
We're taking this systematic approach to reviewing headphones so you can make the easier choice, without needing to lose precious time and roam onto different pages. In our previous lists we coupled the wired and wireless headsets together, but not this time.
This time we bring you top 10 wireless over-ear headphones under Rs. 3000.
Best Wireless Bluetooth Over-Ear Headphones Under Rs 3000 in India
1. Boat Rockerz 510
(With Mic)
(🌟🌟🌟🌟🌟)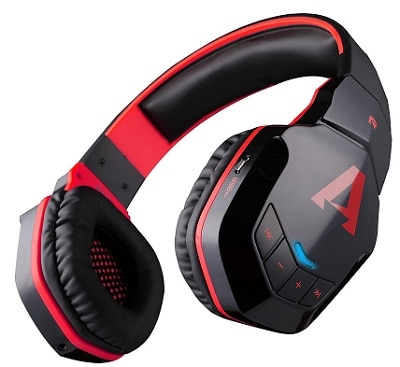 1) Boat Rockerz 510 features signature high definition sound with extra bass and balanced treble performance to make your listening experience immensely enjoyable.
2) Features a microphone with volume control and hands-free call pickup. The headset is compatible with Android, IOS, Windows, etc.
3) Boat Rockerz 510 comes with a visually appealing, sporty look. The headset is almost fully made of plastic, which can be bad if you are one of those rough users. On the other side, they are pretty comfortable with soft ear cup and headband cushions.
4) This headset produces a high-quality sound as far as you are within the required frequency range. If you want to be really entertained, check out this headset.
Check Latest Price: Amazon
---
Bluetooth Earphones Under 2000 in India
2. Philips SHB4405BK/00
(With Mic)
(🌟🌟🌟🌟)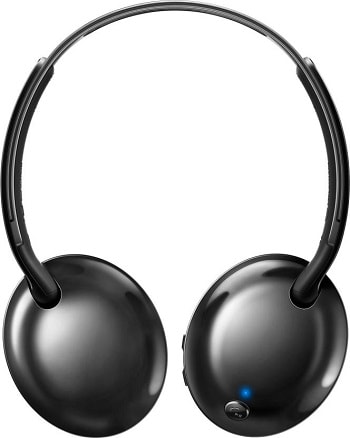 1) Philips comes up with SHB4405BK/00, the ultralight, yet surprisingly sturdy headphones. They are thin and compact, making them a great companion wherever you go.
2) Feature a 32 mm high-power audio units with a clear sound. With a simple remote, you can play/pause songs and make a call with just one press of a button.
3) Extremely lightweight and slim design provides complete comfort while you're in motion. The downside to that is the control button. It might seem too delicate for some users and they don't come with a carry pouch.
4) Their sound is clear, the bass is good since the product is made in collab with Gibson. However, the sound output is not that great at full volume. Overall, the product is ideal for those who enjoy listening to music on workout sessions.
Check Latest Price: Amazon
---
10 Best Over-Ear Headphones Under Rs 2,000
3. Future + Turbo
(With Mic)
(🌟🌟🌟🌟)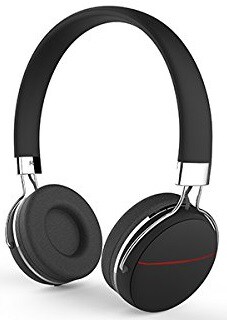 1) Future + Turbo use Qualcomm CSR8635 chipset, which is why the quality of this headset is comparable to top brands. This chipset is not the best (lacks aptX, Noise cancellation, etc) but it's quite good for regular audio listening.
2) Features a built-in microphone and remote control buttons for hands-free calls. Contains a 12-hours battery life and the Bluetooth range of 8 meters.
Top 10 Best Over Ear Headphones Under Rs. 1000
3) The design looks simple, with black color prevailing. The earcups have some padding for more comfort around the ears, although they do not mask outside sound very much. Also, People with big ears might find it a bit uncomfortable.
4) The sound is solid for the price, however, you need to increase the volume to get the best lows, while mids and vocals are rich.
5) The treble, on the other side, is decent, but with increasing volume, the treble gets slightly distorted. Overall, excellent audio quality for a cheaper price. Perfect for long road trips.
Check Latest Price: Amazon
---
4. Mivi SAXO
(With Mic)
(🌟🌟🌟🌟🌟)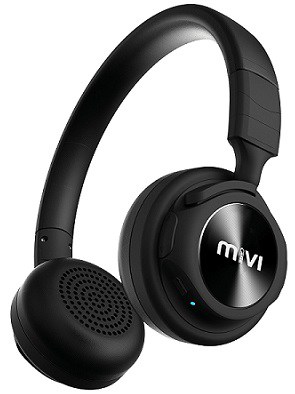 1) Mivi SAXO presents wireless headphones with super solid bass and HD stereo sound.
2) Handsfree call-making has never been easier with an built-in microphone, coupled with a 4.1 Bluetooth version and a 17-hour play time.
3) The black finish of the headset is eye-pleasing. Its compact design smells like comfort, as the ear cups are well-cushioned and the headband is covered with premium leather. The cushions are also foldable, for easier carrying.
4) These headphones are without a doubt the best in the price range, considering the sound quality.
5) The lows are good, mids sound clear and the highs are solid. It also features a satisfactory noise-cancellation.
6) Coming to the downside, the leather cushions of the ear cups will not stay for long, they will peel off, obviously.
7) With the premium looks and the aesthetically pleasing design, Mivi SAXO doesn't let you down for what you're paying.
Check Latest Price: Amazon
---
Best Wireless Earphones Under Rs. 1000
5. Philips SHB3060BK
(With Mic)
(🌟🌟🌟🌟🌟)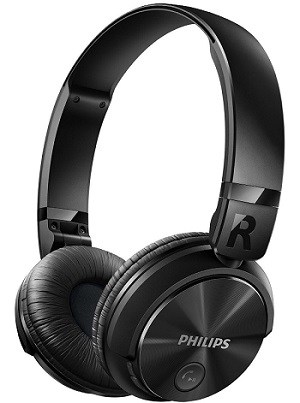 1) Phillips presents its SHB3060 model with the possibility of Bluetooth operating mode, inspired with DJ-headphones and designed for raising talents. Enjoy the hours of music or cozy call-making thanks to the portable design.
2) Designed to give you the best experience while on the go, these headphones can be folded for easy storing. The build quality isn't anything special, its all plastic.
3) Soft ear cups allow for long listening hours and comfort. The adjustable headband is a good fit for every head size.
4) Features a 32 mm driver units of great intensity for a strong and clear bass. The sound is as good as it gets for this price range.
Check Latest Price: Amazon
---
10 Best Earphones Under Rs. 2000
6. Motorola Pulse Escape
(With Mic)
(🌟🌟🌟🌟🌟)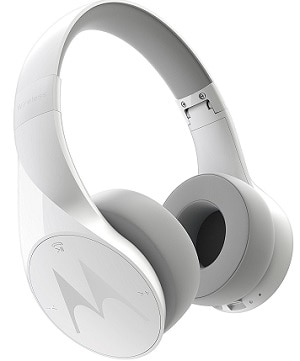 1) The Motorola Pulse Escape are full-size wireless headphones that look like more expensive street headphones. Features 40mm dynamic drivers and a 20-hour battery.
2) The outer design of the headphones is in all-plastic, hence the light feeling. The plastic seems a bit hollow and cheap, like those of most low-cost pairs.
Gaming Laptops Under Rs 70,000
3) Comfort is fine thanks to the padding of the headband and the cups, however, there's not much sideways wiggle room to the cups and the pad holes are a bit small for a full-size pair.
4) The Motorola Pulse Escape sound stage do have some of the sound benefits of a more expensive pair of headphones. They are not rough, or thin, they do not have the annoying bass sound that cheaper street headphones used to have.
Check Latest Price: Amazon
---
7. Boult Boost
(With Mic)
(🌟🌟🌟🌟)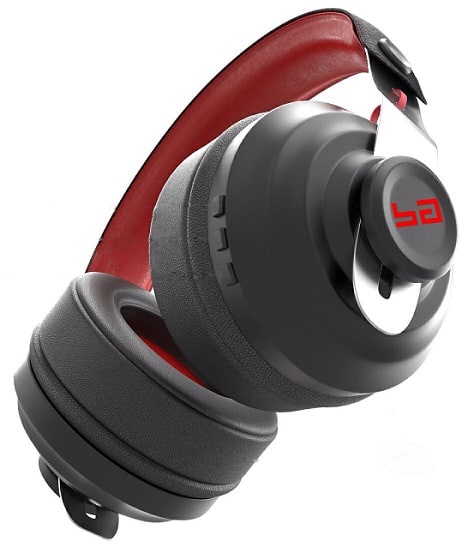 1) Boult presents their Black & Red Boost HD wireless headphones with bass booster amplifier and audio decoding technology. Compatible with different sorts of Bluetooth devices, from smartphones to laptops.
2) Contains a satisfying 12-hour battery lifespan for prolonged sessions. Features a built-in microphone and in-line controls for easier music and call management.
3) With its comfortable and lightweight design, coupled with soft spongy cushioning, Boult's wireless headset provides distinctive and bracing enjoyment for every user.
4) Features great 3D acoustics and bass soundstage with built-in amplifier. The custom-fit foam provides a great noise isolation.
Check Latest Price: Myntra
---
8. Envent BoomBud
(With Mic)
(🌟🌟🌟🌟)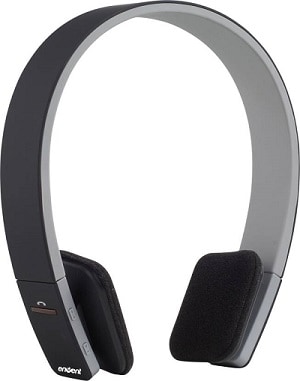 1) Next in line comes from an Indian company Envent. We present you BoomBud ET-BTHD001-BK wireless headphones with a simple and unorthodox design.
2) Features 30 mm audio drivers and a long battery life of approximately 10 hours. They can be dual-paired, apropos connected to two mobile phones at the same time. Also, they come with the call-answering feature, for easier call handling.
3) The design looks simplistic and minimalistic, with not much cushioning at all. Even the ear cups have a low amount of padding. It's doubtful if you could hang out too much with these on.
4) The sound quality is just okay, nothing spectacular, as you would expect from their design. The bass is below average. Overall, they are better suited for watching videos and not so much for the music.
Check Latest Price: Amazon
---
9. Procus Urban
(With Mic)
(🌟🌟🌟🌟🌟)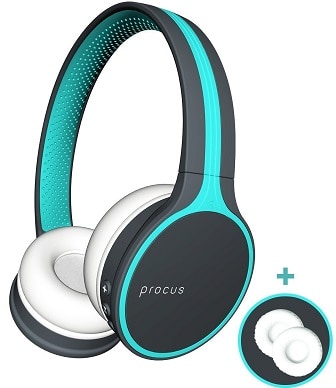 1) A very affordable Bluetooth headphones from a company called Procups, which not only looks good but sounds great. With a flexible, plastic build, their design looks approaching. Their flexibility ensures that they can't be easily broken.
2) On the speakers, you will find a set of controls through which you can switch between tracks and also serve as a volume controller. You will also find a play/pause button, which is also used to switch the headphones on and off, and a microphone for hands-free calling.
3) The ear cushions are quite soft and comfortable, ensuring long listening hours without the strain. Overall, in terms of aesthetics and design, they are beautiful, but one thing is missing. The speakers are not foldable, which means it would be rather difficult to carry them in your bag.
4) The sound quality seems to be balanced, has rich tones and depth in it. The output is loud and clear, but the bass and treble could've been better. Overall, the sound is sharp and you won't be disappointed with the quality.
Check Latest Price: Amazon
---
10. Sound One V8
(With Mic)
(🌟🌟🌟🌟🌟)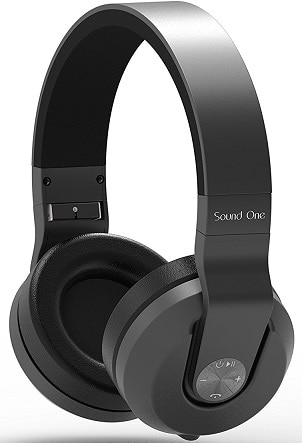 1) The Sound One V8 is a wireless headset that can put out great performance. However, it all depends on the kind of device you use and the sound chipsets within these devices.
2) The Sound One V8 are praised for their design. They are lightweight, compact, and foldable, allowing for easy carrying in a backpack.
3) You can find the volume control buttons, call button and then power or pairing button on the right earcup. The buttons need to be hard pressed which is the only noticeable design flaw.
4) The cushioning on the speakers are thick and comfortable on the ears. The headphones may feel a bit small on the ears, which is mainly due to the small design of the earcup.
5) For the sound quality, the headphones are just a bit on the higher end of treble and mids. Tuning the bass to balance them provides a much better audio experience.
6) Few downsides are a weak microphone and not having a great outdoor performance, which is confusing for Bluetooth headphones. Overall, the Sound One V8 gives you great sound quality and is compact enough for daily usage.
Check Latest Price: Amazon
---
Also Read:
​​​​​Top 10 Best In Ear (IEM) Headphones Under Rs.1500
10 Best In Ear (IEM) Headphones Under Rs.1500