So, here we are into the realm of higher end computing. Most customers in the Indian market, generally, do not invest so much into a laptop. So if someone is spending this kind of money on a computing device, (s)he means serious business. Whether a gamer, a business person or an executive or an academician/researcher/student, if someone is paying in this pay band, they would want obviously be asking for a bang for their buck.
Moreover, this price range also happens to be the stepping stone into the world of Apple MacBooks and Intel Ultrabooks. These are laptops that are aimed at a very select niche of customers who want exclusivity more than anything else. Having said that, in this price range we look at our options objectively, deciding on the merits of the device instead of trying to delineate them per our usage demands.
---
Also Read:
1) Best Gaming PC Assembled Under Rs. 80,000
2) Top 10 Best Professional Gaming Mice Under Rs. 2000
3) Top 10 Best LED Gaming Keyboards Under Rs. 5,000
---
So, each of the selected devices hold their own forte in this segment, however, most of the devices mentioned here under are capable enough to serve most of our needs, be it gaming, movie watching, binging on TV shows, preparing documents and powerpoint presentations or running heavy simulation software's, most of the below-mentioned laptops can handle these tasks with aplomb. So getting on with our selections: –
 1.  

Apple
MacBook
Pro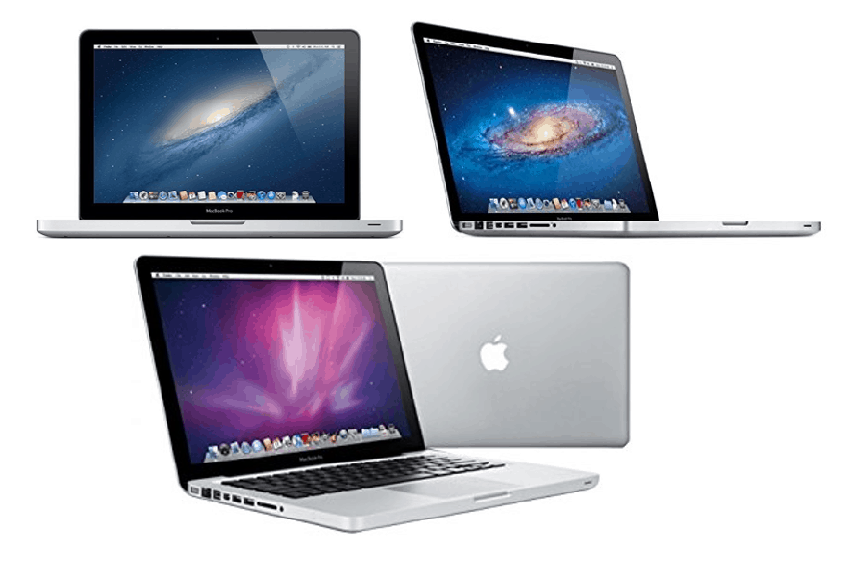 Welcome to the Apple Universe. This is your first step into the world of MacBooks. The features of the laptop may not justify the asking price, but then, it is an Apple. It has completely different reasons for its existence. It is not perfect  because it is not a piece of engineering, it has its own flaws, like a piece of art, like a human being who is never perfect.
But, it is the perfect match for those who want only an Apple and nothing else. The experience of owning an Apple is completely different because somehow an Apple manages to work. There is stuff that will ensure that your job is taken care of, but the stuff (read services and software) require money. So yes, it is unique, it is exotic, but it is a white elephant. However, it is still beautiful!
 Oh! The specs completely forgot, and it is better if the buyer does so too. This one comes with a 2.5GHz Intel Core i5 Processor, 4GB DDR3 RAM, 500GB Hard Drive, 13.3-inch LED display, Lithium-Ion battery with up to 9 hours backup , 2 USB 3.0 Ports , 1 Ethernet Port and Intel HD Graphics 4000. Yes you can get that very configuration and some for about half the price if you do buy an ASUS, but you aren't buying an ASUS, you are buying an Apple!
Best Buy Link – Amazon | Flipkart
---

 2. 
HP Pavilion 15-AU111TX
 For those who have to make a lot of presentations and have to attach many peripherals to the system. This one is powered by some of the latest techs for the best performance, and it is this state-of-the-art technology that costs you the money. This machine comes packed with a 7th generation Core i5 Processor, 8GB DDR4 RAM, 1 TB HDD and 2GB NVIDIA® GeForce® 940MX graphic support. But the screen is not Full HD, it is a backlit WLED 1366 X 768 screen.
However, the party trick of this laptop is that it comes loaded with some real cool connectivity tech like Bluetooth 4.2 and 802.11 ac WiFi combo unit that is compatible with Miracast and it comes with WiDi (Wireless Display). The speakers are sourced from Bang and Olufsen B&O Play speakers. So yes it can take care of your music just as well as it can take off your presentation. And it comes loaded with Windows 10.
Best Buy Link – Amazon | Flipkart
---
 3. 

Lenovo Ideapad 500 
This is a computer tailor-made for those who want nothing but the sheer performance from their computer. Yes, it oozes with numbers on the specs list. This here is a Formula 1 car in this segment, it is built with only one thing in mind, speed. It offers almost no visual pleasures, no party tricks top boast about, its field of play is the numbers game. 6th Gen Core i7, 8GB RAM, 1 TB HDD, 4GB AMD Meso XT Graphics, Full HD screen, 2MP 3D (depth sensing) webcam.
This laptop is totally about the numbers on the spec list. There is hardly anything else you would want from a laptop in this range. The brushed metal aluminium finish might attract some fingerprints and lose its gleam in a number of days, but this one here is not about the looks. Which brings us to our next selection.
Best Buy Link – Amazon | Flipkart
---
 4. 
Asus UX360CA-C4080T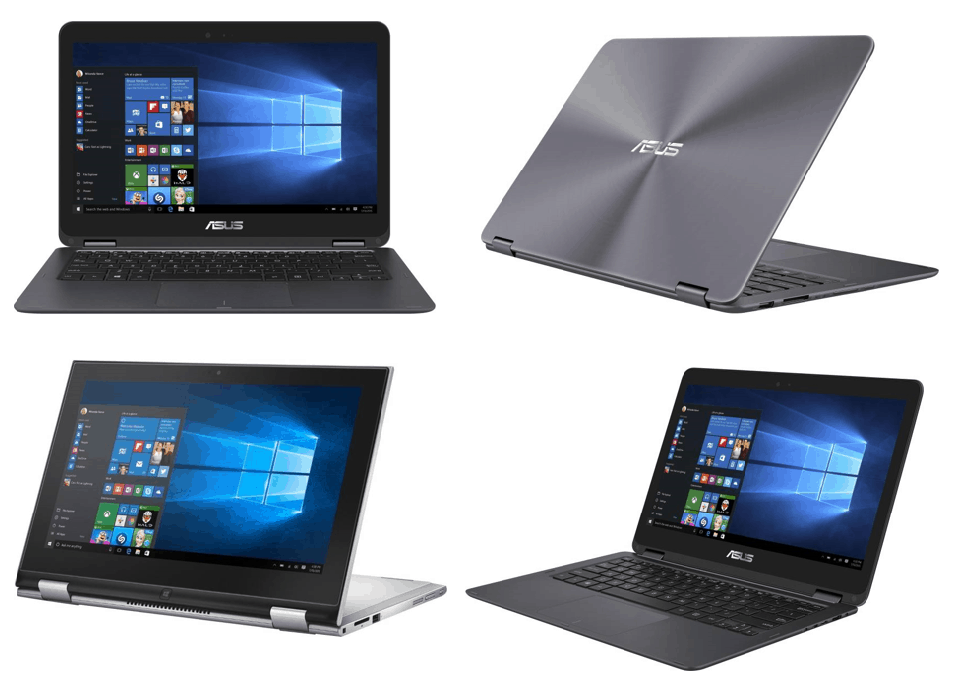 Looks, yes. This machine is about looks, but it is not just looks. This machine is more than looks, it is the best combination of form and function in this category. The spun metal outer skin and 13.9mm thin single block aluminium chassis not only looks dapper and sleek, it weighs in at a mere 1.3 Kg and packs a punch under and above its skin.
This zenbook from Asus can double up as a 13.3-inch touchscreen Windows 10 tablet thanks to a beautiful 360-degree rotation. Given its width of just 13.3 inches, after the fold too, this device doesn't feel like a textbook that should be kept on the Library shelf not brought out of there.
The 6th gen Intel Core M processor makes it a pretty frugal device in terms of battery consumption, thus making the battery last up to 12 hrs (manufacturer claimed). It has a 4GB LPDDR3 RAM which not only gives good performance but also contributes to those 12 hours of battery life. A 512GB SSD ensures super fast boot up and silent computing, no more mechanical hum of the old HDD. The display is a QHD+ touch interface IPS display that renders a pleasing viewing experience.
It comes with 802.11 ac WiFi that can serve up to 867 Mbps and Intel's WiDi technology which supports Intel WiDi technology, so you can stream music, movies, photos and games to any WiDi-compatible HDTV or use a TV as an interactive second screen for big-screen multitasking.
So if you are the Happy Feet kind of a person, this laptop will serve better than any other laptop in this segment. It is completely for the backpacking, trekking, and outdoor loving person in you. And it has got the looks too!
Best Buy Link – Amazon | Flipkart
---
Also Read:
1) Top 10 Best Sounding Home Theaters Under Rs. 30,000