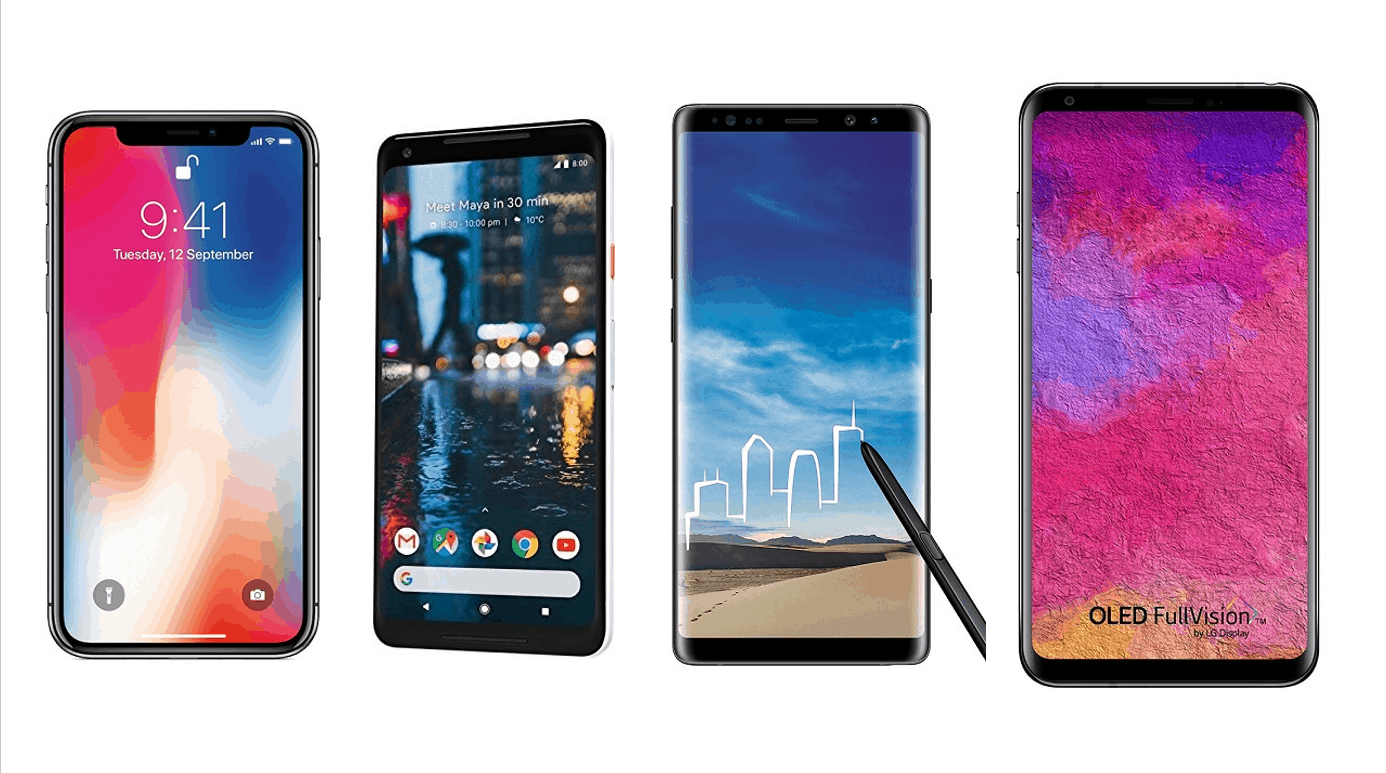 The previous year has been on of the most exciting year for flagships as well as mid-tier smartphones. Flagships in 2017 reached a whole new level in terms of price and design with 18:9 bezelless display being the highlighting point of almost all flagships. Let's have a look at top flagships of early 2018.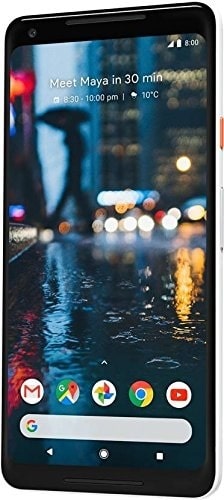 1) Last year, Google shook up the smartphone market when they came out with smartphones with their branding replacing the old Nexus lineup
2) Initially everyone speculated that it is just a mere rebranding but it was much more that that. With Google bringing more hardware control under itself, the software optimization with the hardware is better than ever, something we are used to on Apple side of things.
3) The close integration of hardware and software resulting in a great software experience and a great camera with a record all time high DXOmark rating made it one of the best smartphones of last year so obviously Google was in a lot of pressure to continue the streak this year too and they also did. Almost.
Specs
Qualcomm Snapdragon 835 (4×2.45 GHz and 4×1.9GHz)

4GB RAM – 64/128GB Storage

Adreno 540 GPU

Single nano SIM with no SD card expansion.

6.0-inch POLED display 1440 x 2880 (18:9 538 PPI)

12.2 MP (f/1.8 1/2.6" sensor 1.4 um) rear and 8 MP (f/2.4 1.4um) front facing secondary camera

3520 mAh battery.
Pros
Google is the manager of software as well as hardware on this phone, hence the optimization is unmatched. The software experience is above any other phone out there. Some software features like Now Playing and squeeze to access Google Assistant or say Google Lens makes the experience of using the phone unlike any other,
The camera is the best on Pixel 2 and XL. The combination of Machine Learning and great software processing, it's tough to miss a shot. Almost all photos taken in any scenario turns out to be great. Fused Image stabilizations ( mix of EIS and OIS) is phenomenal.
Front facing stereo speakers which is more of a dying breed on smartphones is present here and it sounds amazing. Best for multimedia consumption on smartphones.
The metallic back is not that slippery when compared to other aluminum back smartphones due to a special coating for grip
Battery life is amazing, thanks to massive 3520 mAh battery and stock android optimizations.
Cons
Until and unless you're living under a rock you must have heard about the display issues of the phone. Although Google has fixed the saturation issue and the blue shift on tilting is greatly reduced on newer units, it is there. It won't disappear magically. Although you won't notice it until and unless you're looking for it,

No headphone jack is present which is ironical because they mocked the iPhone for removing the headphone jack one year ago during the launch of original Pixel.
Best Suited For:
Android purists and camera lovers would definitely love this phone. Someone shifting from iPhone should try this phone.
Check Price – Amazon | Flipkart
---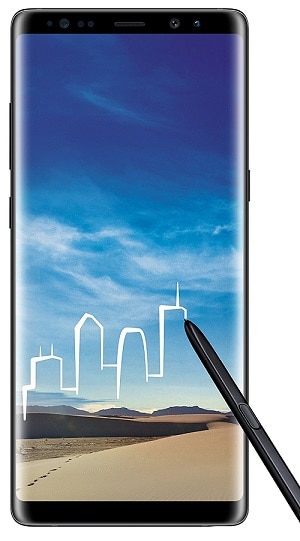 We all know what happened to last year's Note- the Samsung Galaxy Note 7, Samsung had to do something great to revive the Note lineup.
For the most part they did a great job fusing the Galaxy S lineup's modern design with the phablet functionalities of the Note lineup
Specs
Exynos 8895

Octa-core (4×2.3 GHz & 4×1.7 GHz)

 

(Snapdragon 835 for USA and China)

6GB RAM-64GB, 6GB RAM-128GB

Mali-G71 MP20 GPU (

Adreno 540 GPU for USA and China)

Dual sim with hybrid solution

6.3-inch 1440p sAMOLED display (521 PPI 18.5:9 aspect ratio)

Dual: 12 MP (f/1.7, 26mm, 1/2.5″, 1.4 µm, Dual Pixel PDAF) + 12MP (f/2.4, 52mm, 1/3.6″, 1 µm, AF) rear facing camera and 8 MP (f/1.7, 25mm, 1/3.6″, 1.22 µm) front facing camera

3330 mAh battery.
Pros
Galaxy Note lineup has unique advantages of large screen real estate brought in use with the stylus addition which is unique to Samsung's Note lineup. The display itself is one of the best in market.

The S pen functionalities do come in handy for people who do use it and you won't get it on any other phone.

The camera is an overall package, not the best (that title goes to Pixel 2) but very balanced due to the presence of pro mode, awesome audio pickup via video recording, very fast autofocus, etc.

OIS is present on both the cameras.

Extra features like Dex support and fast wireless charging adds cherry to the top.
Cons
The phone is slightly on the heavier side.
Battery life is mediocre. Not extraordinary. It will last for a typical working day but with heavy usage, it may let you down mid-day.
Speaker is mono and bottom firing hence it isn't very loud and can easily be blocked. Audio output via headphone is kind of flat.
Best Suited For:
Note lineup is aimed at a very specific set of people. People who loves huge phones will love it. It's almost the go to phone for most Android lovers.
Check Price – Amazon
---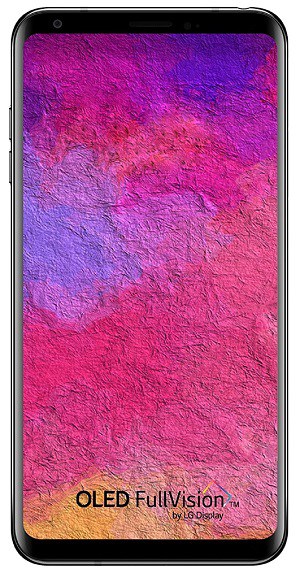 LG started the trend of bezelless 18:9 displays this year with the LG G6. It was the first phone to have a display like that and was a solid comeback from the sort of failed LG G5.
LG V30(+) takes it to a whole another level by becoming the first LG phone to come with and OLED display and even a better design.
It packs a lot of unique features especially for multimedia like Quad DAC, manual control in photos and video mode with LOG format shooting, etc
Specs
Qualcomm Snapdragon 835 (4×2.45 GHz and 4×1.9GHz)

4GB RAM – 128GB storage

Adreno 540

Dual sim support (hybrid solution)

6.00-inch 1440 x 2880 (QHD+) POLED (537 PPI)

Dual: 16 MP (f/1.6, 1 µm, 3-axis OIS, PDAF) + 13 MP (f/1.9, no AF) rear camera and 5MP (f/2.2) front camera

3300 mAh battery
Pros
The design is very practical. It's a mix between the modern curved bezelless display and practicality of using edges. The design is one of the best. It is also the lightest flagship. IP68 water resistance is also present.
The rear camera set is unique due to presence of wide angle lens. One of the lens has f/1.6 aperture which isn't present on any other phones. The camera set comes with many many modes for very specific kind of shooting in addition to pro mode. Video recording also has cine mode and can also shot LOG videos for capturing more details and less loss of quality after editing. So, it can be used for making professional videos.
The price is surprisingly low when compared to other flagships without missing on anything
The audio quality via headphones is unparalleled due to presence of HiFi DAC
Battery life is good even with QHD panel with Always on Display. The always on display provides more functionalities than any other similar feature on other phones.
Cons
The UI is not very good looking and slightly cartoonish
The front camera is not very great and is probably the weakest point of the otherwise great phone.
Speaker is not great even though it is a multimedia centered phone.
Best Suited For:
People looking for a cheap flagship smartphone with a good design. It's the most value for money flagship with a ton load of features. Not for selfie lovers though.
Check Price – Amazon
---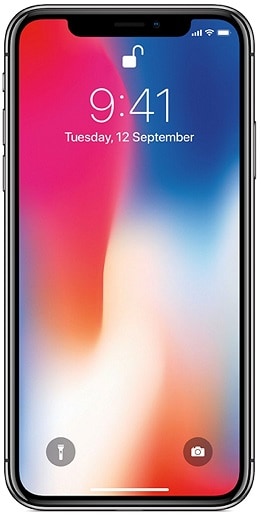 iPhone X (pronounced as iPhone 10) was one of the most needed refresh in the design. It's the most iconic design refresh since the original iPhone.
iPhone X is the first phone to reduce bezel and introduce an OLED display.
It's a throwback to design of iPhone 4
Specs
Apple A11 Bionic Hexa-core 2.39 GHz (2x Monsoon + 4x Mistral)

3 GB RAM – 64/256 GB Storage

Apple GPU (three-core graphics)

Single nano sim card

5.8-inch 1125 x 2436 (458 PPI) (19.5:9)

Dual: 12 MP (f/1.8, 28mm) + 12 MP (f/2.4, 52mm), OIS

rear and 7 MP f/2.2 front camera

2716 mAh battery.
Pros
The design is one of the most beautiful looking phones of 2017. The steel frame with glass sandwich looks very beautiful.
The gestures used in the UI comes in very handy and once one gets used to this way of handling phone, it's tough to get back.
The display is one of the best due to use of Samsung AMOLED panel
The dual stabilized camera is one of the top smartphones camera as of now. Due to the dual camera setup, features like Portrait lighting and Portrait Mode is present
Cons
The phone is slightly on the heavier side due to steel and glass sandwich
The absence of TouchID fingerprint scanner fails to work most times while wearing sunglasses and also in some other scenarios, so it gets annoying time and again
The fast charger is not included in the box and is pricy even though the phone supports fast charging.
The notch may annoy a bunch of people. The rear glass replacement is very price around 45% of the phone price.
Best Suited For:
People looking for a modern design iPhone with OLED display and stuff can go for it but should be comfortable with spending a ton load of money for the phone.
Check Price – Amazon | Flipkart
---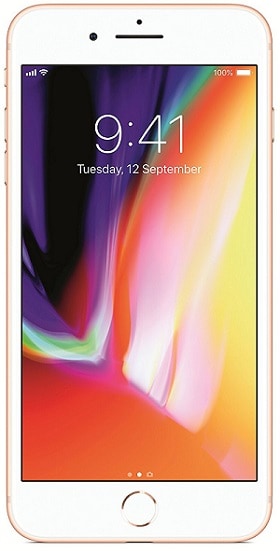 Although the iPhone X stole iPhone 8's thunder this year, one should not forget that they house the same chip hence same processing power.
Even though this design has gone stale because of repetition of design for the fourth year consecutively.
Metallic back was replaced with glass back leading to addition of wireless charging for the first time in an iPhone
Specs
Apple A11 Bionic Hexa-core 2.39 GHz (2x Monsoon + 4x Mistral)

3GB RAM

Apple GPU (three-core graphics)

Single nano sim card support

5.5 FHD 1080p inch IPS LCD display (401 PPI)

Dual: 12 MP (f/1.8, 28mm, OIS) + 12 MP (f/2.8, 57mm) rear camera 7MP (f/2.2) front secondary camera

2691 mAh battery.
Pros
The battery life is one of the best on any smartphone. The standby time is even amazing.

The camera and performance are almost on par with iPhone X at a comparatively much lower price. The chip is most powerful chip on a phone.

The camera can do 4K 60fps and 1080p 240fps which is rare for smartphone.
Cons
The design is boring 4

th

iteration of the same design from 2014 of iPhone 6. The huge chin and forehead makes a return again.

The glass even though Apple claims is strongest glass ever used on a phone, does shatter being a glass

Wireless charging is not very fast on iPhone. Fast charger isn't included in the box
Best Suited For:
People looking for incremental upgrade to their iPhone and don't wanna ditch a lot of money for iPhone X.
Check Price – Amazon | Flipkart
Honourable Mentions
Samsung Galaxy S8/S8+, iPhone 8
---
Also Read: