Headphones have changed the way we listen to music in the past decade. With advancement in technology of smartphones to deliver greater sound output with more than enough processing power to decode lossless audio formats, our appreciation for music has soared and the music listening device of choice has become headphones.
Here are our picks for top 5 over the ear headphones under ₹ 1000. As always, we have picked the best devices for their cost, if this is your budget, you need not look anywhere else.
1. Sony MDR-ZX110 Headphones
Sony hasn't ever disappointed us with their quality and design. Just look at these beautiful cans, the ear pads on these look and feel like cushions. The chord had a beautiful texture, it almost feels like a braid and you would wonder whether it's first of april when you see the prices tag on these.
The headphones feature a pair of 30mm drivers paired with neodymium magnets in a closed back housing – you wouldn't have to worry about disturbing others during your late night listening sessions. closed back is best for keeping all of the sound in and most of the noise out. 24 ohm voice coil means that these cans are very efficient, you wouldn't need a headphone amplifier to power these, they'll be fairly loud with an average smartphone. The ear cups have a certain degree of freedom – they can swirl around to some extent to completely seal your ears in, the pressure exerted onto the ears is fairly low yet they still keep the noise out – a very ergonomic and comfortable design.
Best Buy Link – Amazon
2. Sennheiser HD 206 Headphones
Sennheiser is another pioneer in the headphone segment. It's a brand that makes only headphones and headphone amplifiers – that what we call pioneers! Let's see what the astounding price has to offer – comfortable large noise isolating ear pads , a 3 meter long cable ! , adjustable length housing.
3 meter long cable can be a good thing for some, for others it's a tangle prone affair, we recommend some form of wire tidy to go with. 24 ohm voice coil means an efficient power conversion, although, these headphones don't go very loud with an average smart phone , these are great with laptops though. An amplifier is recommended for these of you want to extract the full potential of these cans.
All in all , these are a great pair of cans, sound staging is great with the closed back housing. Bass response was crisp but not too overwhelming. These pair of cans will definitely make for a great listening experience.
Best Buy Link – Amazon
3. Philips SHL3060BK Headphones
Loud and clear with great bass is all one wants sometimes. 24 ohm voice is very easy to drive on this pair unlike the HD180. The voice coil drives a 32mm driver – 2mm more than both the former models we reviewed. While the large driver does add great bass and clearer vocals, these do tend to get a little transient in the bass response but that's not a problem unless you listen to mental loudness levels. The sound signature is on the brighter side but still very well balanced.
This price had a great deal to offer – 1.2m long cable, adjustable length, very comfortable ear pads coated with pleather and an attractive design available in a wide range of colours. There really isn't much to say here, if you like them – get them, they don't disappoint .
Best Buy Link – Amazon
4. Zook rocker RDX01 Headphones
40mm drivers for ₹ 900 is unheard of, Great sound quality likewise, but wait, there's more-
Zoook was born in france. To get an idea of their philosophy, we recommend you to visit their website. The brand celebrates great design. Everything they built is with an obsessive attention to detail, in the headphones category you can make out their asession from the attention to detail on the tiniest detail, starting from the cable's braided texture and dual colour all the way up to the collapsible adjustable ear cups with an ergonomic clamp unlike anything we have seen on headphones in this range. the pads fit so well on the ears it almost feels like they have been tailored for your ears. So its already established that these are some very beautiful, pure bred french, pair of cans, what about the sound.
40mm driver rendered a very punchy bass response, treble wasn't at all disappointing. 32 ohm of impedance is higher than anything in this list but that's for good reason, a greater value of impedance means that they will be more demanding to drive- a smartphone may disappoint !
It will not go very loud on an average smartphone but with an iPhone , an average laptop or a tv the sound level is pretty loud. The good thing about a higher impedance value is that the voice coil is made of a lighter, thinner wire, this makes the coil able to pack a greater magnetic field in a lighter weight-they'll sound great. Higher impedance headphones output sound with a much greater level of detail and great sound staging. Some of sennheiser's top models have an impedance of 600 ohms !! Oh yea, almost forgot ! These have an inline mic too !!
We recommend zook for anyone who appreciates a good marriage of aesthetics and technology .
Best Buy Link – Amzaon
5. Jbl C300SI Headphones
These cans will set you back by ₹ 929. The great thing about this price range is that they offer great cost to performance ratios, at least in all the cans we reviewed. the price tag has lots to offer – adjustable pads, neodymium magnets and fairly good noise isolation.
But where jbl really maximises its price tag's worth is in it's sound. These cans sound full-on. The sound is very immersive , very power full and goes very loud on a smartphone without any distortion . With a 32 ohm voice coil, it can go even louder with an amplifier . Everything else about this pair is standard issue housed in a standard plastic casing.
Sound signature is on the warmer side – really makes the bass pop out ! If you like edm , upbeat house music and the like, these headphones are for you.
Best Buy Link – Amazon
---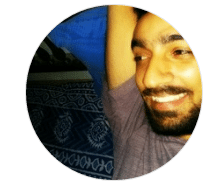 About The Author
Tarun Singh loves to read , write and interact. He is an audiophile , travel enthusiast and loves to hang out with his friends.