There is nothing better than watching your favourite shows on TV after a long lasting day. But the problem is that you don't want to disturb others with the loud volume.
You need bluetooth headphones to enjoy your showtime in comfort without disturbing others.If your TV has inbuilt bluetooth then connect it directly to your headphones or else buy a BT transmitter for TV.
Now there are a lot of bluetooth headphones in market but not all deliver good quality and sound experience as they promise to do.
Top 10 Best Wireless Headphones For Watching TV and Music
1
Boat Rockerz 400 (Budget Pick)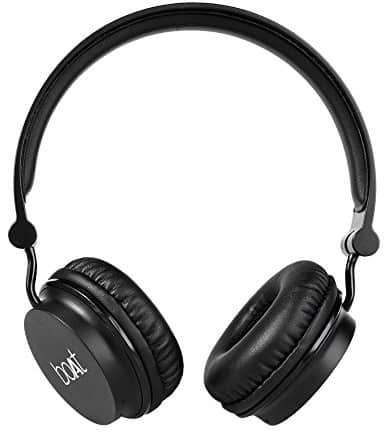 1) Boat has taken the Indian headphone market by storm , offering such good quality products for low price.
2) It sports 40 mm drivers so you can expect better sound stage and good amount of bass.
3) Boat boasts of 8 hours of battery life although it will depend on your volume levels and 100 hour standby.
Bluetooth Over-Ear Headphones Under Rs. 3000
4) 8 meters of range , however bluetooth range don't work much indoor's for most devices. They are good till next room.
5) They have a built in noise cancellation , to make your music , movies more enjoyable and free of disturbances.
6) These headphones are on top due to their low price and good overall experience.
Buy Now : Amazon
---
2
Philips SHB5500BK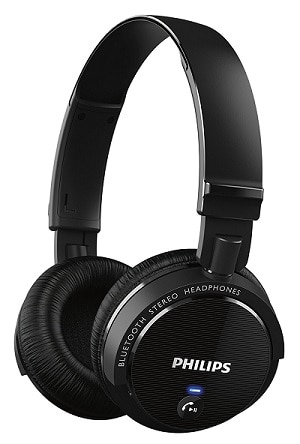 1) Not much can go wrong with Philips , they build high quality products for low prices.
2) They sport 32mm drivers which are a little less as compared to the boats above , but you still expect some clear bass.
Best Earphones Under Rs. 5,000 in India
3) These headphones have been included in our list due to their amazing sound quality and comfort.
4) There a bright blue led on housing of left earcup , which might irritating to few.
5) Read the one page manual in the box for instructions on how to connect with bluetooth for easy setup.
Buy Now : Amazon
---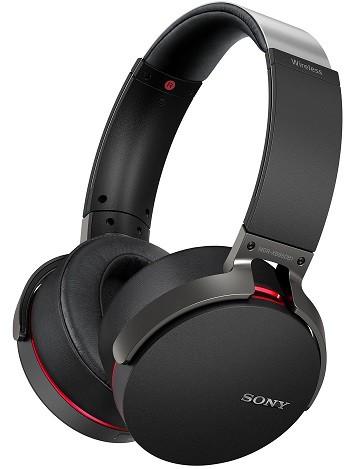 1) These ones cost a lot more but if you want that extra punchy bass and extra soft ear cushions then you will buy these.
2) Turn the bass booster on for club like sound and beats , which will really rock you upside down.
3) With these you can enjoy most detailed sound which you usually miss on other normal headphones.
10 Best Earphones Under Rs. 1000
4) You can also convert them to wired headphones , so even if you run out of battery you still have options.
5) Sony boasts of 18 hours of battery backup , but even at high volumes you easily use them for 15 plus hours.
Buy Now : Amazon
---
4
boAt Rockerz 600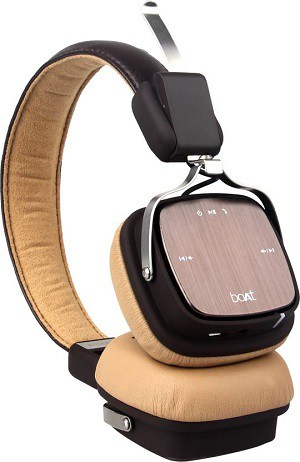 1) Want something more advanced then boat 400 , then this is it and they don't even cost much.
2) You might even say that these are the headphones from the future as you can control these headphones with easy taps on earcups.
3) Play , pause , control volume , answer calls with easy tap and gestures on ear cup. Cool ?
Best Wireless Earphones Under Rs. 1000
4) These are super stylish and last for upto 20 hours playing music , will also depend on your volume levels.
5) With 40 mm drivers you can expect a solid bass response and sound experience.
Buy Now : Amazon
---
5
Bose Quiet Comfort 35
II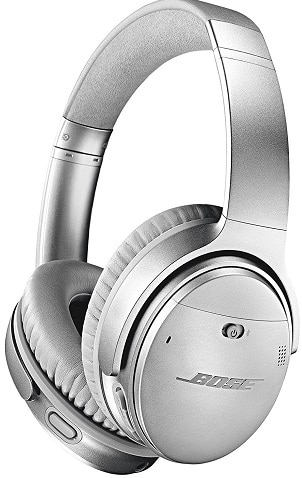 1) These are the most comfortable headphones in this line up , they are truly made for comfort and they have insane buying price.
2) Insane ear cushions , you will just keep enjoying them. Wearing them feels like giving a massage to your ears.
3) Make your plane rides more enjoying and comfortable . Insane noise cancellation , you might not even hear your own heartbeat.
10 Best Earphones Under Rs 500
4) Sometimes the noise isolation may even feel scary , it's just too much. No outside sound at all.
5) You can use them wired also , but these are made for bluetooth for wired there are other better options.
6) At last you can get better sounding headphones Sony MDR-1000X but you won't get a more comfortable pair than Bose QC 35 anywhere .
Buy Now : Amazon
---
Let us know in the comments which wireless bluetooth headphones you find most comfortable.
---
Also Read:
How Good Are Sony MDR-1000X Wireless Headphones ?