Searching for the best DSLR under Rs. 50000?
Wanna Click Mind Blowing Pics ?
Our phones are capable of doing so much the cameras on our phone are getting better every day but still, they have a long way to go. As of now DSLR cameras are ruling the Photography Market.
---
Also Read:
How To Choose The Best DSLR Camera Under Rs. 50,000 in India ?
---
Contradicting a popular myth, expensive DSLR Camera doesn't necessarily mean a better DSLR Camera. Hence, here is our list of best DSLR Camera under Rs. 50,000.
Top 5 Best DSLR Cameras under 50,000
1. Sony Alpha A6000Y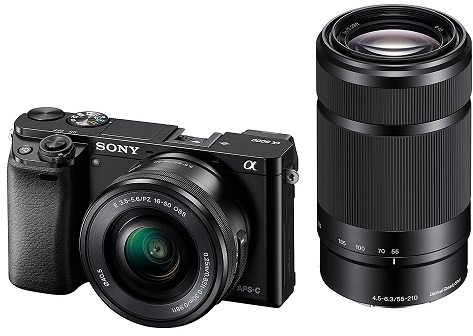 1) This is the best DSLR you can get for this budget offering a 24.3 MP camera.
2) With Sony's exclusive 4D Focus and 179 AF Points, this camera never misses a shot. Always clear.
3) Features include 11 FPS Continuous Shooting, a 3 Inches tiltable LCD Screen and an OLED EVF.
5) Built in Wi-Fi and NFC for instant uploads and is capable of recording FULL HD video.
6) The kit includes the body, and 2 lenses – 16-55mm Lens and a 55-210 mm Lens.
7) Being travel friendly and light weight makes this DSLR best choice for you.
Check Price : Amazon
---
2. Canon EOS 800D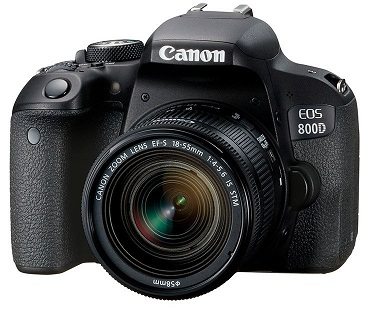 1) Best 24.2 MP Dual pixel DSLR offered by Canon for this budget with built-in NFC/Wi-Fi/Bluetooth.
2) This allows it to capture 6 FPS continuous shooting and has upto 45 AF Points.
3) The kit includes the DSLR Body, an 18-55 mm Lens and a 16 GB SD Card.
4) Though it may seem less on paper upon comparison with the Sony A6000Y, but don't let that mislead you.
5) This is one heck of a performer. With its DIGIC 7 Processor , instant click and uploading at your tips.
6) Canon has one of the biggest collection of Lenses and a great 3rd Party Accessory Support. But, the camera lacks in AF department. Also, the sensors made by Sony are much better statistically.
Check Price : Amazon
---
3. Sony Alpha A68K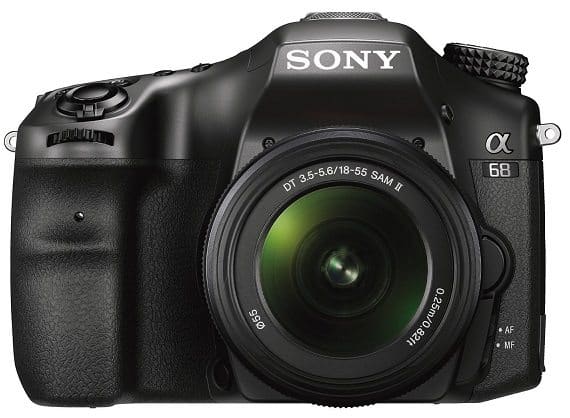 1) Here is another superb 24.2 MP camera by Sony capable of clicking continuous shots at 8 FPS.
2) It has the Sony Exclusive 4D Focus with Fast Hybrid AF and 79 AF points with 3 inch tiltable LCD Screen & OLED EVF.
3) The kit includes the camera body, 18-55 mm Lens and a camera bag.
4) This is the camera that I own and I am immensely impressed by its performance. It has great price to performance ratio.
5) It takes full advantage of the bigger size and the 4D Focus technology that Sony has put inside. It does not have NFC/Wi-Fi/Bluetooth though.
Check Price : Amazon
---
4. Nikon D5500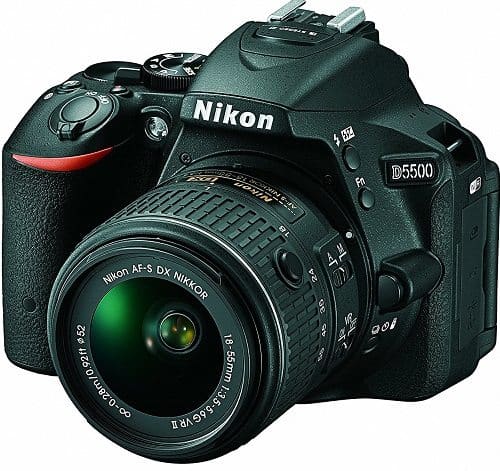 1) This is Nikon's competitor to the Sony A58 and the Canon EOS 750D. Though it might not look much different from its younger brother, it packs a lot of power.
2) Nikon's best offering for under 50K having a 24.2 MP DX-format CMOS sensor and capable of 5 FPS continuous shooting.
3) It has a 3.2 Inches touchscreen LCD display for ease of use and built-in Wi-Fi.
4) The kit comes with the Camera Body, 18-55 mm Lens an 8 GB Memory Card and a Camera bag.
5) AF is pretty good with 39 AF points. Also, the Lens selection with Nikon is bigger than probably any other manufacturer. Also, 3rd part accessory support is great.
Check Price : Amazon
---
5. Nikon D3400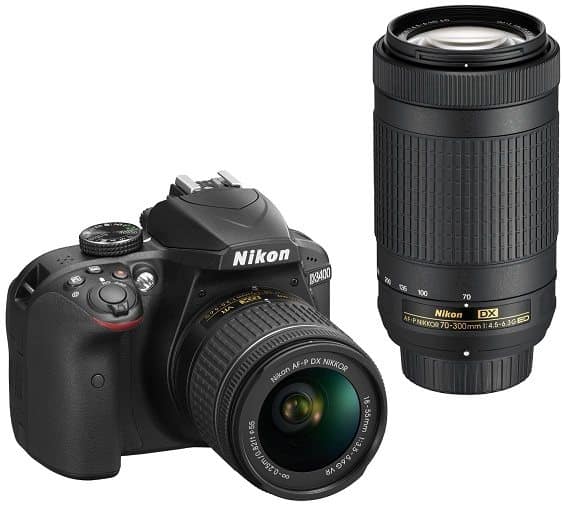 1) This is a budget option by Nikon. It does lack a few things but for the price it offers some great features.
2) The image quality is at par with all other cameras in that price range. Though it has only 11 AF points, it still manages to take photos pretty well in shaky conditions.
3) It has a 24.2MP DX-format CMOS sensor with an Expeed 4 processor and can deliver up to 5 FPS continuous shooting.
4) It has 11 AF points , 3 inches adjustable LCD Screen and built-in Bluetooth
5) The kit includes camera body ,18-55 mm & 70-300 mm lens plus 16 GB Class 10 SD Card and a DSLR Bag.
Check Price : Amazon
---
Here is a list of honorable mentions-
1) Sony A6000L
3) Nikon D5300
---
Also Read:
Please do comment below to add suggestions.