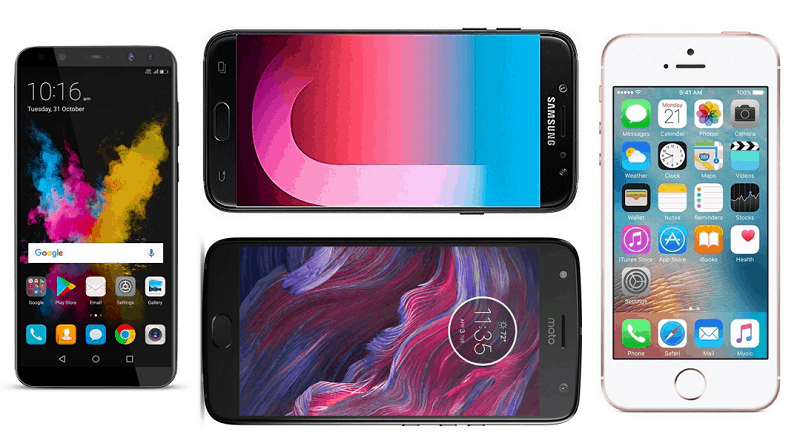 The smartphones between 15-20K price mark isn't the most popular sales wise, there are always people who want to spend a little more to get some of the differentiating features. Here are top picks consisting a mix bag of new phones and some old flagships.
(🌟🌟🌟🌟🌟)
Just when everyone thought that Moto X lineup is not coming back ever, Motorola decided to bring it back from the ashes.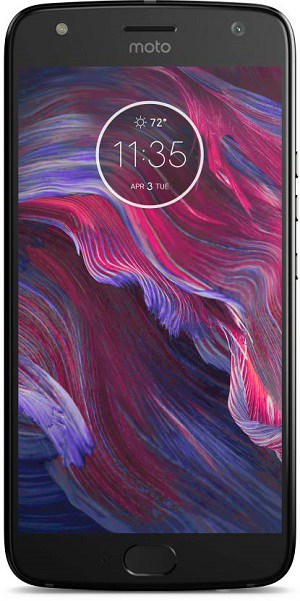 Though the X lineup has shrunk to being more of a midrange device than its earlier flagship status, its still has managed to pack features to differentiate itself from the more budget friendly Moto G lineup,
Motorola has packed features which are unique to the X4 and aren't available to any other mid-range devices
Specs
Snapdragon 630 (2.2 GHz octa-core processor)

3GB RAM-32 GB ,4GB RAM-64GB

Adreno 508 GPU

Dual sim support (hybrid) solution

5.2-inch 1080p IPS LCD display (424 PPI)

Dual: 12 MP (f/2.0, 1.4 µm, PDAF, dual pixel) + 8 MP (f/2.2, 1.12 µm, no AF) and secondary 16 MP (f/2.0)

3000 mAh battery.
Pros–
1) This is the only smartphone in mid-range price segment to offer a wide angle dual camera setup like LG flagships, so if you are into that, it's your only option.
2) This is the only smartphone to have an IP68 water resistance like flagships.
4) The design and build quality gives the device a very premium feel in hand. The glass sandwich design is close to what Samsung and LG has to offer for their flagships.
5) It is one of the most powerful compact phone in the price segment.
6) Audio output via headphone jack is above average.
Cons-
1) Battery life is not bad but isn't spectacular considering it has a 5.2-inch screen with a very power efficient Snapdragon 630
2) The secondary camera (wide angle lens) tends to distort the image around the corners (kind of like fish eye effect)
3) Camera mode can't be changed from normal to wide angle while recording.
4) Speaker is the earpiece itself hence the audio output via speaker is not very loud.
Best Suited For:
People who love small compact phones and want a premium flagship looking device or really want that wide angle lens. Also good for someone who has damaged quite a bit of phones due to water damage.
Check Latest Price – Flipkart
---
(🌟🌟🌟🌟🌟)
Honor 9i also known as Huawei Mate 10 lite is sort of a camera centric phone especially for selfies.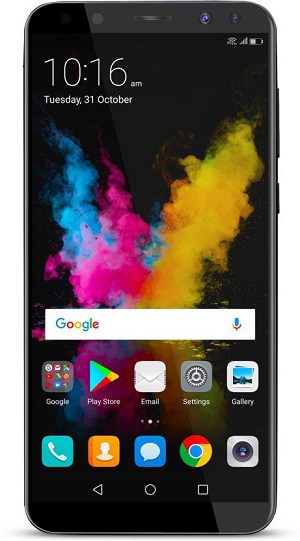 The main highlighting feature of the device is that it has four cameras – 2 in the back and 2 in the front.
This device also sports the new taller 18:9 FHD+ screen resolution.
Specs
Kirin 659 SoC, 4x Cortex-A53 @ 2.36GHz + 4x Cortex-A53 @ 1.7GHz

4GB RAM

Mali T830 MP2 GPU

Dual sim support with hybrid solution

5.9-inch 18:9 1080p IPS LCD display  (409 PPI)

Dual: 16 MP+2MP rear camera and 13 MP + 2 MP front camera

3340 mAh battery.
Pros–
1) The front facing camera setup on this device has the capability to put some flagship's selfie shooter
2) This is the only device to have portrait mode with front facing camera
3) Pro mode in camera works great and can be used to get some great shots.
4) This device is one of the best, if not the best camera for still images in this price segment  
Cons-
1) Fast charging is not supported which is odd for a phone at this price
2) Gaming is not a cakewalk for this device.
3) Image stabilization is missing so this isn't the best device for videos
4) Gyroscope sensor is missing so no YouTube 360deg videos and VR support
Best Suited For:
Someone who loves taking photos and not a very heavy gamer.
Check Latest Price – Flipkart
---
(🌟🌟🌟🌟🌟)
Samsung is definitely one of the top players in smartphone market.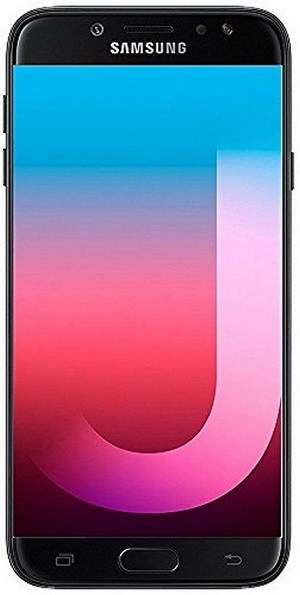 The phones by Chinese makers definitely offer better value for money but being a tier one brand, many people definitely want to a Samsung device over the Chinese counterpart.
Specs
Exynos 7870 (Octa core A53 – 1.6GHz)

3GB RAM

Mali T830 MP1

Dual sim support with dedicated SD card slot

5.5-inch 1080p sAMOLED display (401 PPI)

13MP f/1.7 Rear camera and 13 MP f/1.9

3600 mAh battery
Pros–
1) The display being an AMOLED display that too from Samsung looks super nice. One of the best out there for this price. Always on Display is also present.
2) The metallic build quality is top notch as expected from a tier 1 brand. Slight heft and coldness of a metal convinces you to think of it as a premium device,
3) Gaming performance is good. The phone doesn't get hot even after extended gaming.
4) Battery life is good and can easily last on you for 1.5 days with dual sim
5) Camera performance is good especially due to the f/1.7 lens. Pictures come out bright even in low light
6) Samsung Pay is an unique nifty feature.
Cons-
1) Only 3GB of RAM is offered
2) Physical LED notification light is absent
3) OIS is absent so photography in low light needs extra care.
4) Haptic feedback is disabled and navigation bar are not backlit.
5) RAM management is not great as it only has 3 GB RAM
6) Fast charging isn't available and thus takes quite a bit of time due to its large battery.
7) Processor and GPU is quite outdated (almost a generation old) hence can cause stutter at times
Best Suited For:
People who are looking for a good Samsung phone around Rs 20,000 mark or a good overall built phone. Not for someone who are okay with buying from Chinese manufactures as they offer better value for money.
Check Latest Price – Amazon | Flipkart
---
(🌟🌟🌟🌟🌟)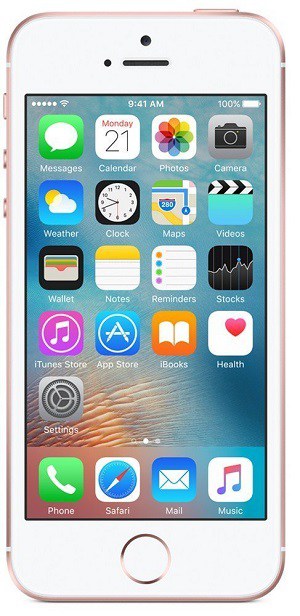 There are always people looking to buy an iPhone at a cheaper price. Even if it's quite a few generations old.
For all of those users, iPhone SE might offer a good performance to price ratio for an Apple product
It had the brains of iPhone 6S in a body of iPhone 5(S) hence is still very powerful.
Specs
Apple A9 (Dual core 1.84 GHz)

2 GB RAM – 64 GB Storage

PowerVR GT7600 (hexacore graphics)

Single nano sim card support

4.0 inch 640 x 1136 (326 PPI)

12 MP (f/2.2, 1/3″, 1.22 µm)

rear and 1.2 MP f/2.4 front camera

1624 mAh battery.
Pros–
1) The performance is quite top notch and can still beat Android counterparts in the price segment
2) The rear camera is good even now as it has been ported from iPhone 6S
3) The colors of photos captured is very true to life.
Cons
1) The TouchID used is first generation hence isn't as fast as second gen TouchID on iPhone 6S and newer
2) The front camera is retained from the iPhone 5S so that is kind of a bummer.
Best Suited For:
People looking for a cheap iPhone or someone looking for a compact phone or was a fan of iPhone 5S form factor.
Check Latest Price : Amazon | Flipkart
---
(🌟🌟🌟🌟🌟)
Honor 8 is now almost a generation old flagship but it was quite an awesome flagship back when it was launched and it still hold up today.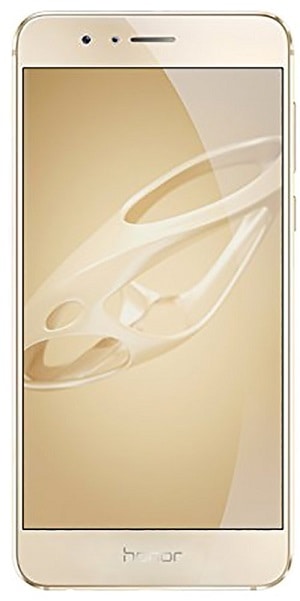 The price cuts introduced over the period of its life has brought it under 20000. It's also a great choice due to its compact form factor.  This is a camera centric phone and has a great design of glass and metal sandwich.
Specs
HiSilicon Kirin 950

Octa-core (4×2.3 GHz Cortex-A72 & 4×1.8 GHz Cortex A53)

4GB RAM

Mali-T880 MP4

GPU

Dual sim support with hybrid solution

5.2-inch 1080p IPS LCD display (423 PPI)

Dual: 12 MP (f/2.2, 35mm, 1/2.9″, 1.25 µm) rear and 8 MP (f/2.4, 1.4 µm) front camera

3000 mAh battery.
Pros–
1) Being a flagship phone (however now a year old) the performance and RAM management is spectacular. No lag in normal usage.
2) Camera performance is very good, best for price.
3) Design is very beautiful and looks premium.
Cons
1) Image stabilization is lacking hence can be tough for video recording
2) Earpiece is quite low hence can be difficult to take calls in loud environment
3) Battery life is average nothing spectacular.
Best Suited For:
People who want a compact but powerful android smartphone with a great camera.
Check Latest Price : Amazon | Flipkart
---
Also Read: