Searching for the best 1 TB External Hard Drive ? Search No More !!
There are just a few brands that make external hard drives and not all of them maintain the quality standards.
When you are about to spend a few thousand rupees for buying an external hard drive, you must make sure that you get nothing below the best.
Here is the list of the best external hard drives with 1TB capacity that come with a perfect balance of build quality, transfer speeds and value for money.
1 . Seagate Backup Plus 1TB Portable External Hard Drive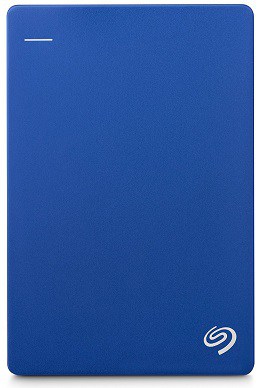 One of the world's best brand making storage devices is Seagate and the Backup Plus 1TB hard drive is a highly-acclaimed product from the company.
It looks fantastic and is available in multiple colours for you to choose the one you like. And when we are talking about design, you must know how compact it is. The hard drive is just 1.2cm thick and weighs 222 grams.
Alongside the storage capacity of 1TB, the users will also get free 200GB cloud storage space on OneDrive for 2 years.
This plug and play hard drive is quite fast and supports USB 3.0 for blazing fast reading and writing speed. The company is giving a warranty of 3 years and for a price of Rs. 4400, this is the best deal.
Check Cheapest Price : Amazon
---
2. WD Elements 1TB Portable External Hard Drive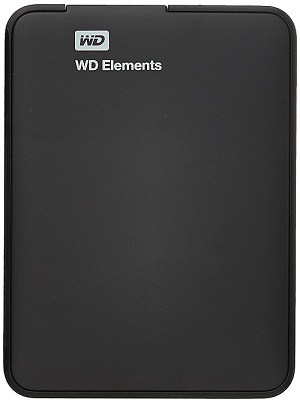 Western Digital has several big brands making storage devices under its umbrella and WD is itself a trusted brand in this segment.
The WD Elements series have been much appreciated by the users who have used it. Compatible with a range of operating systems, you can use it with any version of Windows, be it XP, Vista or Windows 10 and even the Mac users can use it after formatting.
This hard drive is compatible with both USB 3.0 and USB 2.0 ports and the best performance of the hard drive can be seen when it is used with the former.
This sleek external hard drive offers really great transfer speeds. Available for Rs. 3899, it is hard to find a better hard drive than the WD Elements.
Check Cheapest Price : Amazon
3. Lenovo 1TB External Hard Drive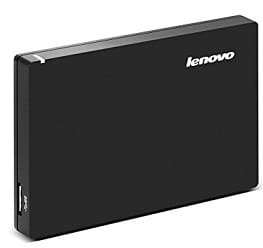 Besides being one of the best in the PC industry, Lenovo also sells loads of computer accessories and their hard drives are one of the inexpensive ones available in the market.
This Lenovo hard drive is quite reliable and the company has ensured surge protection and the anti-static design also helps in keeping the data safe.
With its simple yet functional design, the external hard drive is very compact and is true to its portability feature.
Just like all the hard drives in this segment, the hard drive from Lenovo also uses the USB 3.0 standard for transferring data at much faster speed than the last gen technology.
You get all this for just Rs. 3799, which is much lower than many of the hard drives with similar storage capacity.
Check Cheapest Price : Amazon
4. Transcend StoreJet 25M3 1TB Portable External Hard Drive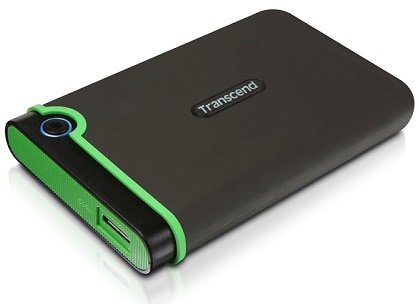 You must have seen and used pendrives and memory cards from Transcend and everyone knows how good they are.
The company has brought the same quality standards to their hard drives and their StoreJet 25M3 is a perfect example for that.
This hard drive comes with Transcend Elite backup and security software that lets the user create backups or compress the files with 256-bit AES encryption.
Weighing about 216 grams, it is light enough to be carried along. The hard drive has a rubberised outer casing that is quite durable and prevents it from shocks.
With a connection bandwidth of 5Gb/s, this Transcend hard drive comes with 3 years. It can be grabbed online for Rs. 5150, which is a bit on a higher side, but is totally worth the added features.
Check Cheapest Price : Amazon
5. WD My Passport 1TB Portable Hard Drive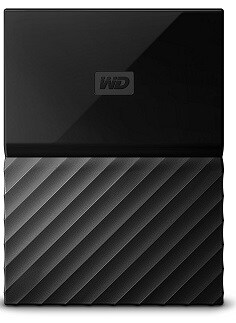 This WD My Passport external hard drive is a part of the newer series of hard drives that company released just a few months back.
It has a refreshed design that gives the drive a modern look with all the bright colours it is available in. the hard drive looks good, but it performs better. WD offers hardware level 256-bit encryption and an option to password protect your data.
WD backup software lets you automatically backup the photos, videos and music stored on the hard drive. It supports USB 3.0 and can achieve transfer speeds of 5000 megabits per second, which is brilliant.
Besides 1TB, the hard drive is also available in higher capacities up to 4TB. You will get a warranty of 2 years from WD and it is available on Amazon for Rs. 3999.
Check Cheapest Price : Amazon
6. Sony HD-B1 1TB External Hard Disk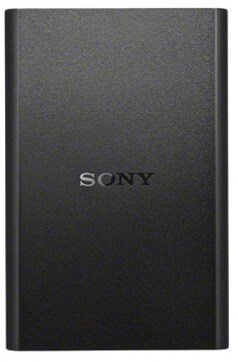 This hard drive is made to stand out from the crowd with its amazing looks.
Sony products are all about design and with the brushed aluminium finish, this Sony HD-B1 hard drive sturdy and looks amazing at the same time.
If that wasn't enough, this Sony hard drive weighs just 191 grams making very light and portable for daily use.
Sony's hard drive supports USB 3.0 high-speed transfer and is capable of giving 5Gb/s of transfer speeds.
It is backwards compatible and will also work with USB 2.0 ports besides being compatible with Windows Vista and above. It is available on Amazon for Rs. 4422 with 3 years of warranty from Sony.
Check Cheapest Price: Amazon
7. Toshiba Canvio Basics 1TB External Hard Drive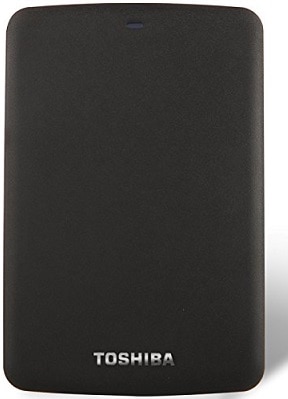 Though Toshiba is a known name in the PC industry, Toshiba is better known for its other businesses as well as computer peripherals and accessories.
This external hard drive from Toshiba is best for those who want no fuss product that should do just what it is intended to.
The Canvio Basics offers phenomenal performance and supports transfer speeds of up to 5Gb/s.
A capacity of 1TB is enough even for the biggest of the collections of photos, music or videos. And with this Toshiba hard drive, you can carry them all with you.
The company has added protection against shocks to always keep your data safe. You can get this external hard drive for Rs. 4150 along with 1-year warranty from the company.
Check Cheapest Price: Amazon
---
---
If you have any doubts please feel free to use the comments section below , I will reply ASAP or you can email me at contact@shubz.in
More In Ear Headphones
More Over Ear Earphones
More Best Budget Laptops
More High End Laptops